As those astute DCR Twitter or Instagram followers may know, I'm now in California for a few weeks. A lot of weeks actually.  And actually not just in California.  Later today I'll take a quick trip up/over to Kansas to give a keynote at the Connect IQ Summit.  And prior to this weekend I was busy at the Specialized Wind Tunnel and recording with Recode for their super-duper tech podcast.  We had a blast!
In the meantime though, here's what the weekend has been up to ahead of Sea Otter later this week here in Monterey.
1) Running along the ocean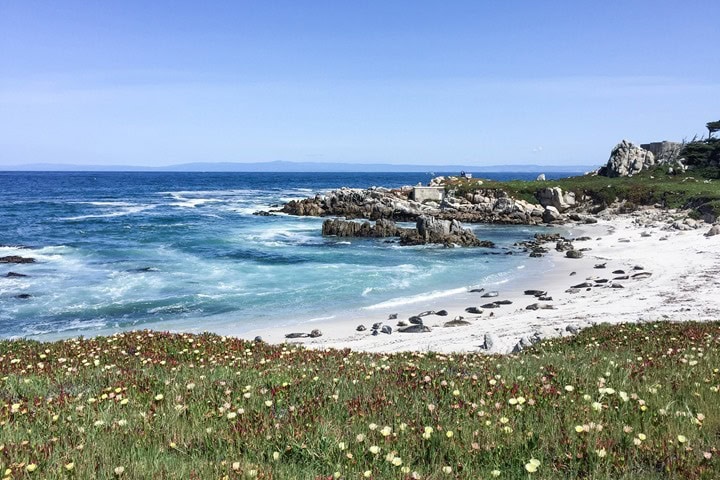 Saturday afternoon I headed out for a 10K run along the ocean in Pacific Grove.  It's one of the most amazing sections of roadway on earth, with spectacular scenery.  From birds to sea otters to seals and more.  Sometimes even the random great white shark (yes, I actually took that picture at the start of the triathlon).
Today though, it was just quiet, sunny, and pleasant: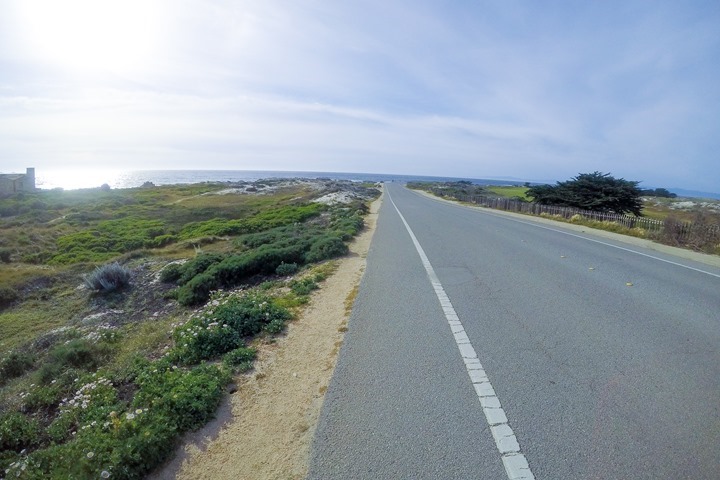 I did a simple out and back with a small loop at the turn-around point to mix things up and go briefly off-road.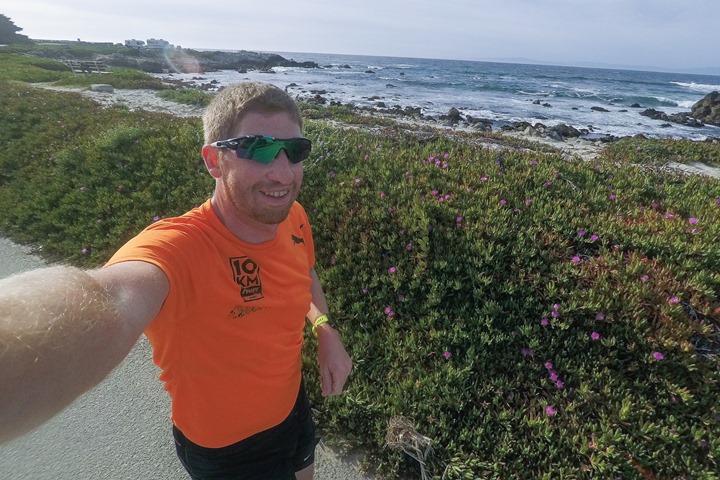 I'm certainly looking forward to many more runs along the coast and into the mountains of California over the next few weeks.  Hard to beat!
2) Visiting the Fishes
Of course, no visit to Monterey would be complete without stopping by the famed Monterey Bay Aquarium.  I mean, just look at the awesomeness of this place: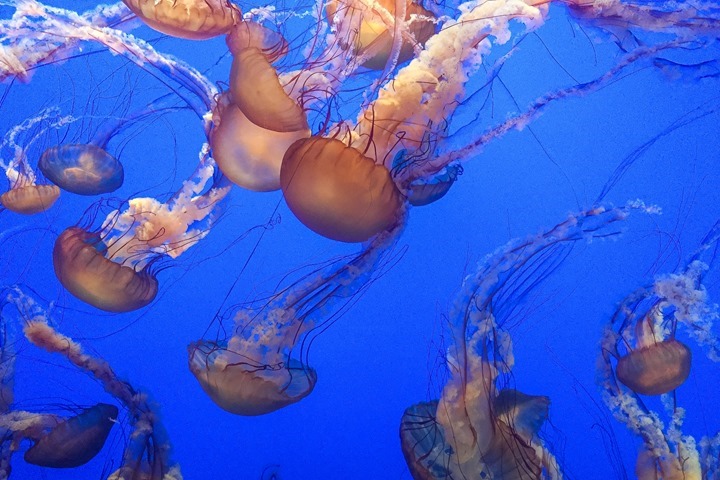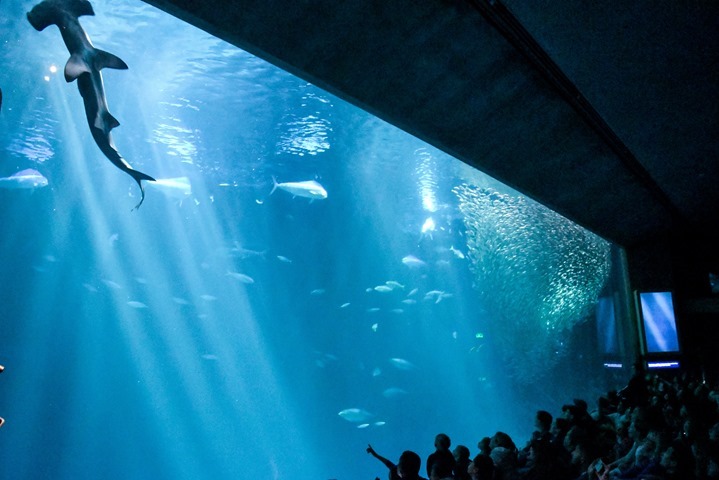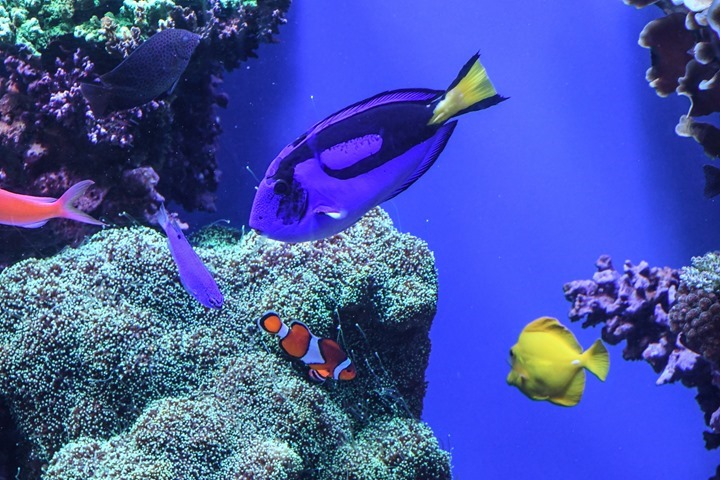 Oh…there was one exhibit I was not going to partake in: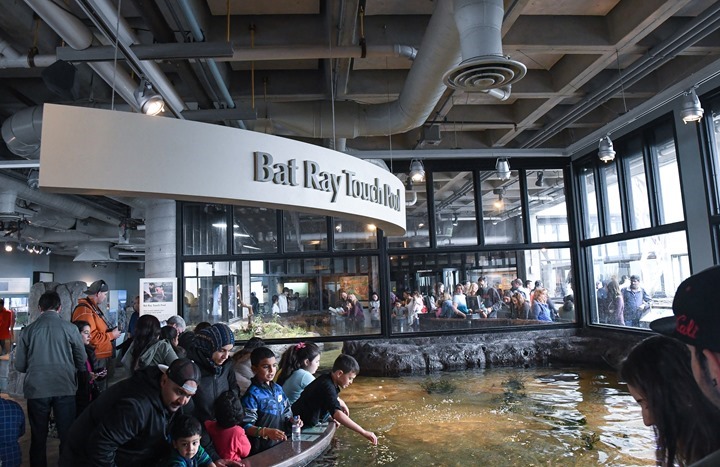 Hell's no! We all know how that ended last time.
Thankfully The Peanut was free, cause otherwise it's pretty darn pricey at $49 a person!!!  Still, they do amazing work in both conservation as well as in their exhibits.  Definitely worth the stop when in town.
3) Karma's a…uhh…back.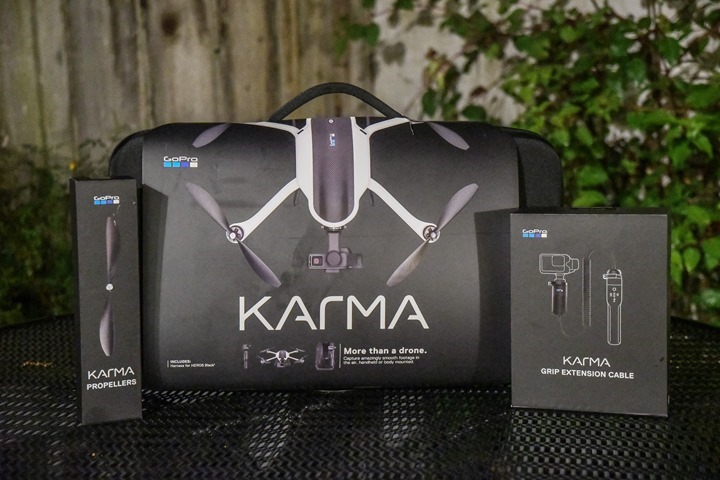 Remember the GoPro Karma drone?  It was recalled back in December and then started shipping again in February.  I stopped using it after the recall, but I finally got mine returned shortly after that (I figured if they never ended up releasing another drone it'd be a fun historical piece).
This week I used my Best Buy refund credits to pick up a new one.  I'm hoping that GoPro has something planned as far as new features.  They hinted at new Hero5 features last week in some communications, so I'm optimistic that we'll see something (anything!) for Karma.  It's had no software updates since launch last September.  For those keeping track, the DJI Mavic has had 8 updates in that same timeframe (almost all packed with new features).
In any case, the other thing that was actually of more interest to me was the new GoPro Karma Grip extension cable.  This was announced way back in September, and finally started shipping last week.  It allows you to separate the GoPro Karma gimbal (non-flying) while doing sport activities and stash it in your backpack.  It's a really cool concept to minimize the size of things.
Though, at $99USD price it's officially the world's most expensive USB-C cable.
I've gotta find a cool unboxing setup at our AirBNB spot here in Monterey, since at present almost everything usable is pink.  As for the GoPro Karma Drone, my unboxing video of that is here, so no reason to re-do that.
4) The Peanut's First Easter
With Sunday being Easter it was The Peanut's first Easter.  And lucky for her she had one set of grandparents around, as my parents met us down here for the week.
Given she's still pretty small, it wasn't so much an Easter egg hunt as it was more of an Easter egg toss…with her tossing the eggs out of the basket and then shaking them.
Whatever floats her boat!
Speaking of food and animals, my Dad got the Weber all riled up for some goodness over the weekend, which included this awesomeness: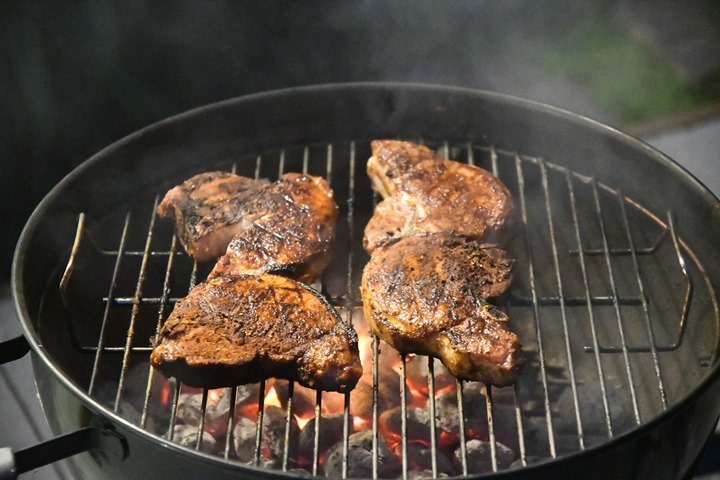 Or said differently, I had a pretty Weber photo that I wanted to use, and this seemed like a good place for it. Mmm…so good.
5) The Watches Are Back Outside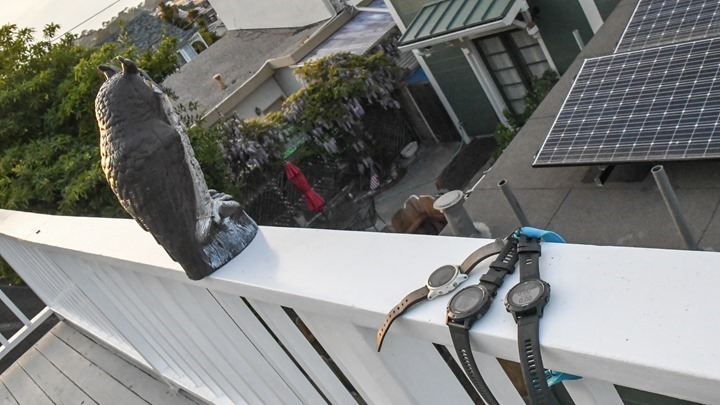 Finally, the watches are back up on the roof.  Actually, the deck.  Well, the deck handrail to be precise.  Our AirBNB turns out to be a great place for testing watch battery durations.  You'll remember last weekend I put three different Fenix 5 units (5/5S/5X) up on my roof to see how long those batteries would last in standard one-second GPS sampling mode (non-GLONASS, with wrist HR enabled, no phone).  Here's the results of that goodness:
Garmin Fenix 5S: 14:23:29 (claim is 14hours)
Garmin Fenix 5: 23:36:06 (claim is 24 hours)
Garmin Fenix 5X: 24:41:31 (claim is 20 hours)
This time around though, I'm aiming for the UltraTrac version.  I'm curious to see how long they go when I optimize all the settings for an ultra-long battery adventure.  The official (updated/revised) specs for UltraTrac are:
Garmin Fenix 5S UltraTrac: 35 hours claim
Garmin Fenix 5 UltraTrac: 60 hours claim
Garmin Fenix 5X UltraTrac: 35 hours claim
Right now they've been up there a bit over 24 hours and here's where they stand (battery percentage on upper edge in right photo).  Left to right: 5S/5X/5.
(The backlights were only on for the 8-seconds required to take the photo in the dark)
Hopefully, they finish though before my flight, since they need to go with me.  I suppose in some ways if I took them with me that might balance out some of the 'easiness' of not moving.  On the flip-side, it'd kick up the battery burn rates by having them be inside at the airport/airplanes and so-forth.  We'll see….
With that – thanks for reading, and have a good week ahead!