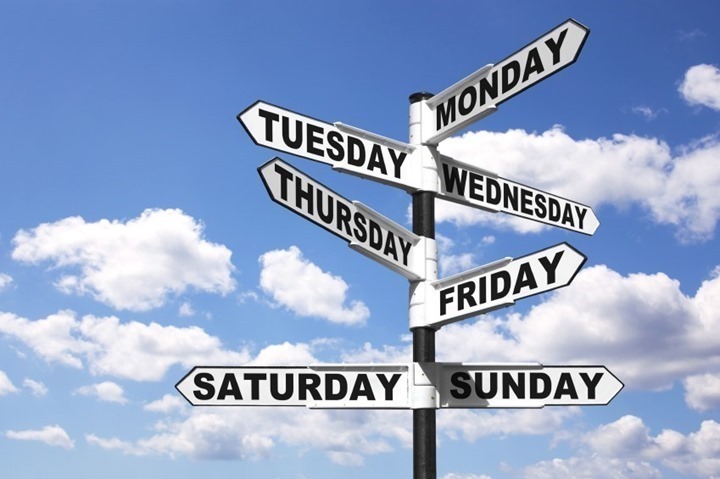 The Week in Review is a collection of both all the goodness I've written during the past week around the internet, as well as a small pile of links I found interesting – generally endurance sports related. I've often wondered what to do with all of the coolness that people write, and while I share a lot of it on Twitter and Facebook, this is a better forum for sending it on to y'all. Most times these different streams don't overlap, so be on the lookout at all these places for good stuff!
So with that, let's get into the action!
DCRainmaker.com posts in the past week:
Here's all the goodness that ended up on the main page of DCRainmaker.com this past week.
Sunday: Week in Review–October 23rd, 2016
Monday: 5 Random Things I Did This Weekend
Tuesday: Suunto Spartan Ultra In-Depth Review
Wednesday: Hands-on: Cycliq's updated Fly6 rear-light camera
Friday: A Halloween GoPro Hero5 Giveaway!
Sports Tech Holiday Deals (already)!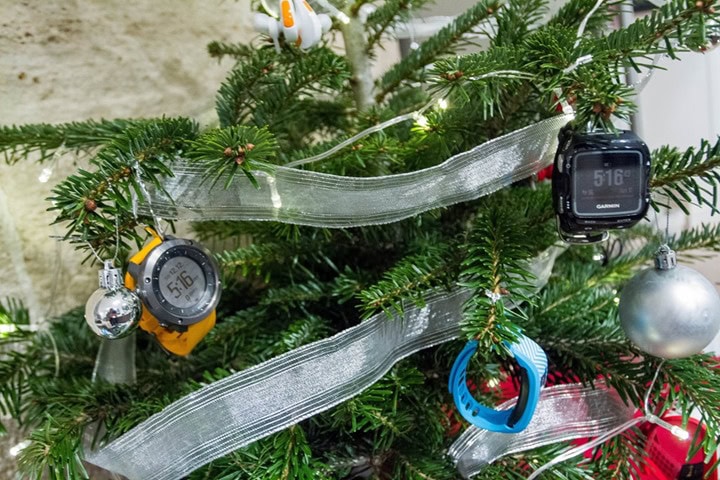 For real.  Somehow, pre-Black Friday deals have actually begun as of today.  On the bright side, at least Garmin delivered on a very solid deal with the FR920XT at $199.  Seriously, that's a sweet deal.  In any case, you can hit up my holiday landing page for 2016 here (my old 2015 one was here for those looking for a taste of the season).  I'll be updating it as soon as new things release.  Expect many deals pre-Black Friday this year, plus of course goodness on that date.  That page explains the three 'seasons' of the holidays deals.
*Garmin FR920XT – $199 (normally $449): Available on Amazon and Clever Training.  This is an incredible deal for a triathlon watch.  Obviously, the FR920XT is two years old now, but it still holds its own quite well.  The only downside here is that going forward you may see some newer Connect IQ apps that won't run on it.  But none of those apps have been released yet, so it's not something I'd fret about at this price point.  Note that while the FR920XT is overdue for replacement, I don't see that as being near term. Full In-Depth Review here.
*Garmin FR920XT HR Strap Bundle – $249 (normally $499): Available on Amazon & Clever Training. Same notes as above, just with the HRM-RUN heart rate strap thrown in. Full In-Depth Review here.
*Garmin FR920XT Triathlon bundle – $349 (normally $599): Available on Amazon & Clever Training.  Note this bundles includes the HRM-TRI & HRM-SWIM HR straps as well as the quick release kit.  Full In-Depth Review here.
Garmin Vivosmart HR – $119 (normally $149): Available on Amazon & Clever Training.  This is a good deal (but not great), albeit certainly the lowest price this unit has ever been at.  Full In-Depth Review here.
Garmin Vivoactive HR – $229 (normally $249): Available on Amazon & Clever Training.  Somewhat like the Vivosmart HR, I'd put this in the 'OK deal' camp.  It's an enormously popular GPS watch, and is actually pretty full featured compared to most options in this price range.  Probably why Garmin is only lowering the price 8%. Full In-Depth Review here.
DCR Podcast!
Here's a handful of the topics discussed in this past week's podcast:
– A long chat about Brim Brothers announcing they're ceasing operations
– The difference between bone conduction audio and noise cancellation technologies
– Very deep discussion around my review of the Suunto Spartan Ultra that released
– All about writing bad reviews
– DCR Open House Registration opens!
– DCR Stalkers in Paris
– A Random Guy from Italy calls, girls goes wild
– Playing Spotify without internet connectivity
– Understanding waterproof standards
– And of course, more other goodness
Listen to the full podcast here on the Podcast player, or just download the audio file from the same spot.
YouTube videos of note:
The YouTube's be a flowin'! Here's what I published this week that you may have missed:
Stuff that I found interesting around the interwebs:
Here's a not-so-small smattering of all the random things that I stumbled on while doing my civic duty to find the end of the Internet.
1) Bell Helmets Test Lab: In case you were wondering how they test breaking your helmet.  Wonder no more.
2) Tour of Yorkshire towns named: Well, sorta. The towns have been named, but the exact route hasn't been released yet.  Still, good stuff! (via Marc)
3) Outside Magazine sensationalizes ski lift risks: As it seems the trend lately, Outside Magazine has disappointingly gone a bit towards the click-bait headlines.  This story kinda doubles down on it.  I found it interesting that there hasn't been a death from a US ski lift since 1993 (that's 23 years ago).  Yet somehow they are death traps now.
4) 10 DIY Bottle openers: In the event you're feeling like building something next weekend.
5) Apple's new MacBook Pro Touch Bar is actually an Apple Watch: Well, mostly.  It's running watchOS under the covers.  Kinda interesting.  Maybe one day we'll see Garmin sell a keyboard with Connect IQ… Don't forget, they used to make a phone.
6) CyclingTips – Road Tripping Bali: Love their road tripping series.  Plus, the drone shots are well done and integrated here. Note full article and photos above (with video).  Solo video below.
7) Alton Brown to do Internet show next year: This of course has everything to do with endurance sports, since all endurance sports athletes love eating.  And anyone who loves eating (or at least cooking), probably loved the sciences behind the old Good Eats series.  Same goes for anyone that loved gadgetry (as long as it was a multi-purpose gadget).
Sports Technology Software/Firmware Updates This Week:
Each week I quickly highlight some of the new firmware, app, software and website service updates that I see go out. If you're a sports technology company and release an update – shoot me a quick note (just one liners are perfect, or Tweet it at me is even better) and I'll make mention of it here. If I don't know about it, I won't be able to post about it. Sound good?  Oh – and if you want to get a head start on things, this page is a great resource for watching Garmin firmware updates.
GoPro Hero4 Silver & Black Firmware Updates: I actually missed this last week, but it added in Karma support, as well as the Linear mode (a bit of a surprise there!)
Suunto Spartan Ultra: Added Android support, improvements to Bluetooth connectivity & notification reliability
Garmin Fenix3/Tactix Bravo/Quatix 3/Fenix3 HR BETA firmware update: More new minor features and tweaks.
Garmin FR920XT Firmware Update: Adds in Connect IQ updates.
Garmin FR735XT Firmware Update: Bug fix.
Garmin FR230/235/FR630 Firmware Updates: Bug fixes and Connect IQ fixes.
Garmin FR25 Firmware Update: Bug fix.
Garmin FR35 Firmware Update: Bug fix.
Garmin Vivosmart HR: Adds in a crapton of new features.  And some bug fixes.
Garmin Vivosmart HR+: Bug fixes.
Garmin VIRB X/XE Firmware Updates: Improves Garmin Aviation audio panel support.
—
Thanks for reading all!