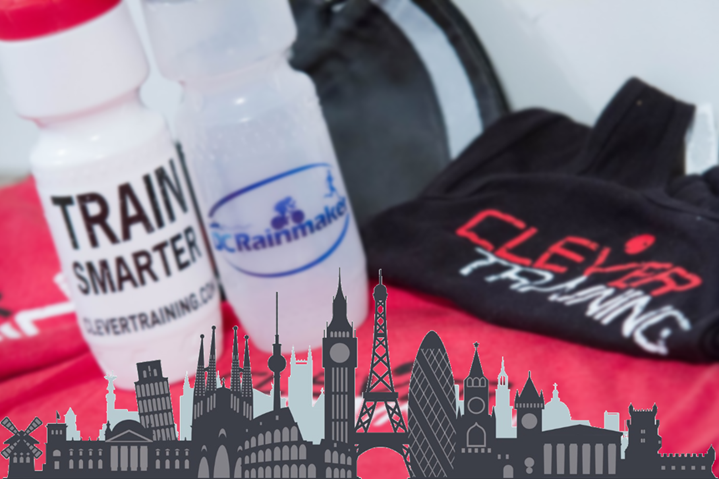 Update – 2020: Clever Training has decided to pull out of the European market and focus on US operations. However, you can still support the site here with a new partnership I've formed with Wiggle. Thanks for the support, both in the past with CT Europe and now with Wiggle!
With about half y'all outside North America, it's time to get you the same 10% discount that my US readers get from my partnership with Clever Training.  And there's no better company to do that with than Clever Training themselves!
Yup, Clever Training is now operational in Europe.  A few months ago they opened up a European locale and a number of DCR readers have been 'beta testing' the platform since.
Those long time readers will remember I partnered up with Clever Training four years ago this fall, with the goal to partner with a sports-tech focused company that also gives DCR readers a great deal.  And while Clever Training has long shipped worldwide (and still does, usually for a $29 flat-rate charge) – it left overseas readers with a customs/duties/taxes import issue – especially going into the EU.  Well this solves that!
Beginning back in the April timeframe I started rolling out the links to a handful of reviews, enabling folks to try it out and help with any feedback.  So far so good!
So what do folks in Europe get?  Basically the same as the folks in the US, except that it's shipped from here so you'll get it faster and without getting nailed on taxes from the US.
Same 10% DCR Discount on everything non-sale/non-clearance (no VIP membership required in Europe!) – use coupon code DCR10BTF
Free shipping over a certain threshold (still in flux, but right now at 95EUR)
All VAT/Taxes included, so you won't get that
Ships from the UK, direct to every country in Europe
Two options for shipping for those that need it right away
All the same great brands
Now as with any operation that's finding its groove, there will continue to be tweaks.  Be it price, shipping policies, and certainly products.  They've been expanding products weekly, essentially working from the list of most popular products on the use side of the house.  This means today you'll find things like:
All the Garmin goods
All the Polar goods
All the Suunto stuff
PowerTap P1 pedals
Scosche Rhythm+ optical HR strap
PowerPod
Tacx NEO
…and much more!
But there's many more brands coming online, and if there are suggestions for specific products that folks want to see sooner – feel free to drop those in the comments.
If you're looking for the links, they'll generally be at the end of every review in the tables, but it's often easier to find them on the sidebar: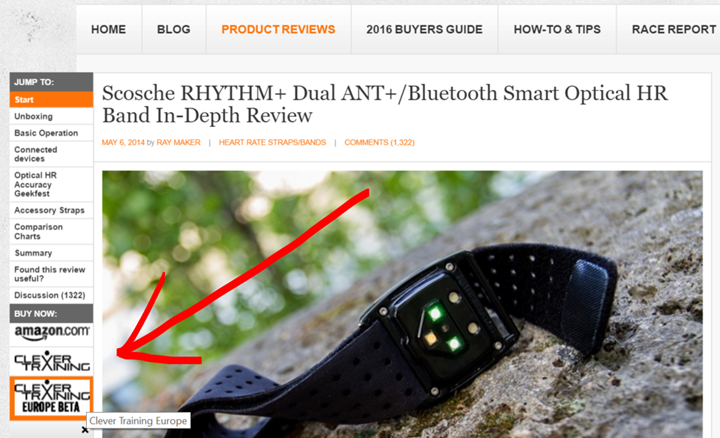 Or, you can just hit up the Clever Training Europe site and search for what you want.  Just remember to use the DCR code of DCR10BTF to save 10%.
Oh, and before anyone gets all Brexit concerned, CT has already been looking at options to open a continental Europe based operation depending on the eventual trade agreements reached.  But like every other business in Europe, there's still far too many unknowns. But fear not, it's something CT started even before the vote.
In the event you run into any troubles, you can contact the numbers on the site.  Or, to make your life easier you can just e-mail: sales@clevertraining.co.uk (don't worry, it goes straight to a real-life human that I talk with 18 times a day).
With that – thanks for reading, and supporting the site!
(P.S. – To get things cookin', they're doing a huge monthly giveaway for European folks, swing on over to enter!)