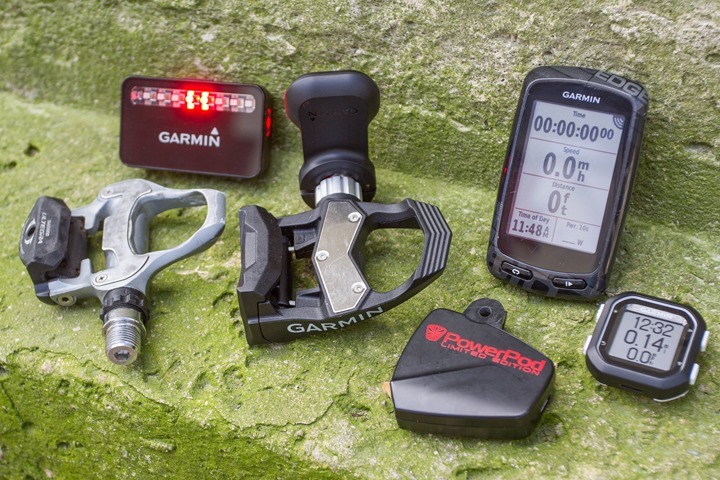 Phew!
Ok, it didn't all really fit in the title – I tried.  I used my bestest Twitter-like shorthand skills, but alas, it just looks messy.  So much stuff, so little space! So instead, here's the quick bulleted version:
A) Garmin Vector2 now has a Shimano pedal compatibility upgrade kit you can get for $99.
B) Garmin Vector2's price was also cut to $999USD (for Vector 2), and $599USD (for Vector 2S)
C) Garmin has on sale the Edge 25, Edge 810, Edge 810 Bundle, and Varia Radar (rear)
D) PowerPod (not a Garmin product) is also on sale, from $299 down to $249
E) That's all folks!
So, if you just wanted the quick version – then the above pretty much covers it all.  However, if you want the longer version and some brief analysis, let's continue on!
Garmin Vector & Shimano Pedal Compatibility: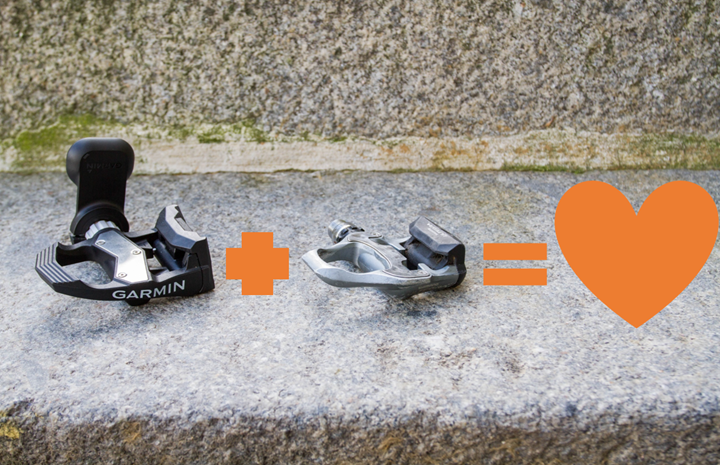 First up is both a surprise and a non-surprise.  The 'out of nowhere' surprise is that Garmin is introducing Shimano Ultegra PD-6800 pedal compatibility.  Yup, you can pickup a pair of Vector pedals and then swap out the internal cartridge and end up with Shimano pedals that have Vector inside.  Well, assuming you buy/have the Shimano Ultegra PD-6800 pedals, and the special converter kit.  But at the end of the day, you'll end up with Shimano pedal powered Vector1 or Vector2
The cost for the conversion kit is $99USD, and it doesn't matter whether you have Vector2 or Vector2S (or the original Vector or VectorS).  It's a twofer deal.
There isn't a ton of information on this to be honest, probably because there isn't a ton of complexity to it.  Essentially, you're buying a small kit which includes two cartridges, some spare parts and a nifty tool, seen here from their YouTube video: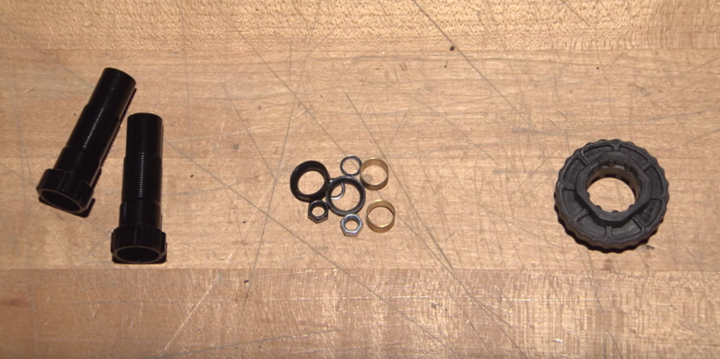 Then you're taking your existing (or new if you now go out and buy them) Shimano Ultegra pedals, and ripping the insides out of them, resulting in an empty pedal shell.  From there you take the Vector pedals and do the same.  The final step being to perform the heart transplant and stick the power measurement portion of Vector into the Shimano Ultegra pedals.
Since I don't have the kit, here's the YouTube video that Garmin has put together on how to do the swap:
I see this as a very clever way to test the waters on whether or not there's enough demand for a Shimano variant of Vector pedals.  And, somewhat impressively – being able to do it with existing product in the market.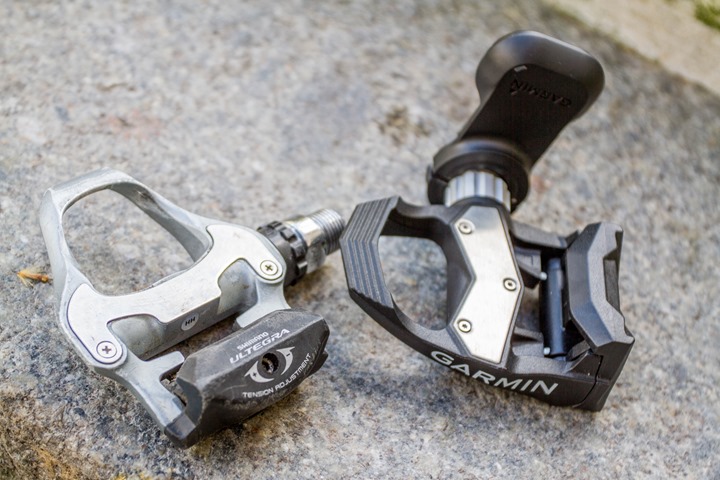 On the flip side, it's tough to say how valid such test waters would be, since this forces you to buy Vector2 ($999), then the converter kit ($99), and then the Shimano Ultegra pedals (~$85-$199 depending on store/sale/etc…).  So all in you've basically got an extra $200 in costs.
But if you've already got the Shimano Ultegra pedals (as I used to), then it's only an extra $100 to not have to switch pedal types.  Which is likely worth it if you really like that pedal model.  Especially since there's no other power meter pedals in that pedal type.
The $99 kit will be available sometime in Q2, which means anytime between now and the end of June (2016).
(Note: Updated section to add Vector1 compatibility)
Garmin Vector2 price drops: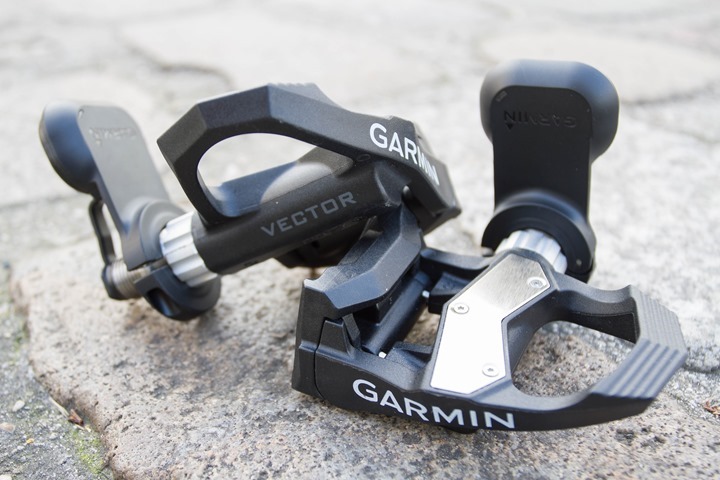 Next, is the non-surprise item of the day: Garmin Vector2 price drops.  As I've said since last summer, once the PowerTap P1 pedals started shipping and proved accurate/stable/etc, it immediately made Vector overpriced.  Garmin dropped the price a bit back in the fall, but it was still heavily overpriced.  Now…it's only slightly overpriced.
Now because the Vector lineup has a bunch of SKU's, here's the full run-down of what's changed.  Note these are permanent price drops, and not short-term sale prices.
– Vector 2 Dual sided down to $999 (was $1299)
– Vector 2S Single sided down to $599 (was $699)
– Vector 2S Upgrade kit down to $499 (was $699)
– Vector 1S Upgrade kit down to $499 (was $699)
As a reminder, the 'Upgrade kit' is how you make a dual-sensor Vector2 pedal set from a single Vector1S/2S unit.  So basically what you need to know is that the full dual-sensor system cost $999, and the single-leg system cost $599.
Now personally, I think it's still a bit overpriced: By exactly $100.
See at $999 I would still recommend paying the extra $200 to get dual ANT+/Bluetooth Smart capabilities of the P1's.  Right now, Vector is only ANT+.  And most people aren't buying new power meters every year.  Rather, we expect power meters to be multi-year purchases – likely 5+ years.  In the case of The Girl for example, she's had her Quarq some 6 years now.  During that time a lot of the head unit market has changed, and while ANT+ is still dominate for power meters, that's a pretty big unknown/statement to make if you look 5-6 years down the road in 2020+.
Thus, I continue to recommend that folks really only purchase dual ANT+/Bluetooth Smart sensors if at all possible.  I think as a consumer having choice and flexibility is really important.
In the case of Vector2, the hassle of dealing with the pods and installation torque requirements, compared to none of that on the P1's, is worth the extra $200 (and the Bluetooth Smart).  Whereas, if you were at $899, I'd say it might be a fair tradeoff.  Plus, you do get Cycling Dynamics on Vector. And I suppose it's possible at some point this century that Garmin or someone else will tell us how to use that data in training or racing.
On the Vector 2S piece, it's kinda the same price story.  Stages sits below it at $529, and 4iiii below that at $399 for left-leg only.  Once you start talking left-leg only, both units measure accurately enough, so you might as well just save the cash.  The marketing pitch on Vector though would be that if you planned to upgrade to dual-leg later, then that's a better bet.
And that's true – except, only do that if you have a very specific timeframe for your upgrade (like this year).  Else, you're just wasting money.  In the last 6 months, Vector's price has dropped now some 33%.  The power meter market in whole is plummeting.  Basing long term purchasing decisions more than 6 months out means you're overpaying.
Garmin Edge & Varia Price Drops: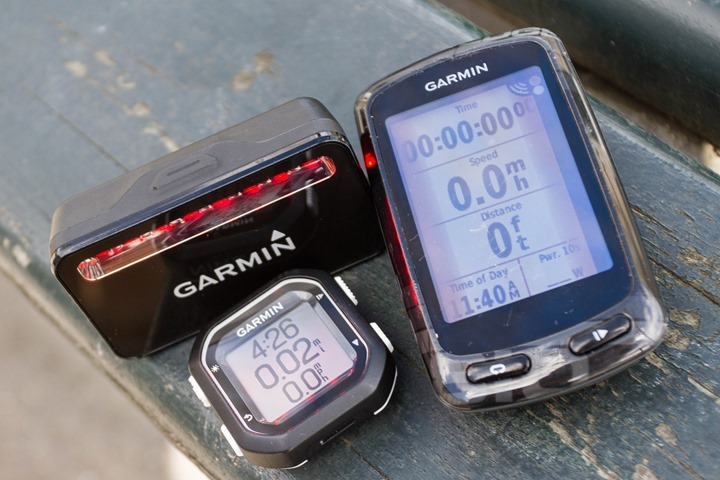 Next up we've got a flurry of Garmin cycling goods on sale.  For those frequent Garmin price watchers, this actually isn't too much of a surprise.  Virtually every spring Garmin has sales like this of both cycling and running/triathlon units.  Typically we see cycling first, and then running/triathlon a bit later (May-ish in recent years).  Think of it like spring break for Garmin prices.
Here those are, all of which are part of a 10-day sale that runs through April 16th:
– Varia Rearview Bike Radar:  $169 (down from $199)
– Edge 25:  $149 (down from $169)
– Edge 810 Base:  $299 (down from $399)
– Edge 810 Bundle:  $399 (down from $499)
(Note: Coupons do not apply to sale prices, sale runs through Apr 16th)
The only item on this list that's probably getting closer to replacement is the Edge 810.  It's overdue at this point, just barely.  It came out in early 2013.  Whereas the Edge 25 just came out last summer, and the Varia Bike Radar in the same timeframe.
Both of those are great little units, and interestingly, both work together.  You'll remember Garmin added Varia Radar support to the Edge 25, 510, 520, 810, 1000, and 1000 Explore.  Plus the Varia Vision heads up display works with the radar too.  Note that the only wrist-worn unit that supports the Varia Radar today is the soon to start shipping Vivoactive HR.
Oh, and lastly – no, I definitely don't expect any sale on the Edge 520, Edge 1000, or Varia Vision.  Simply put: They're too new(ish) and selling too well for Garmin to discount it.  Had the ELEMNT been priced lower than the Edge 520 – then perhaps, but since it's not…well…don't expect anything soon.
PowerPod Sale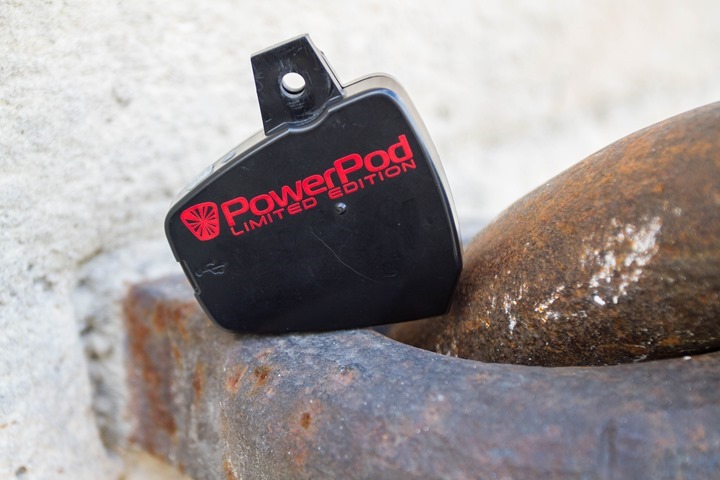 Last but definitely not least is that the folks behind the PowerPod (not a Garmin product) are doing a 20% off sale for the next 10 days, effectively matching Garmin's sale dates.  That brings the unit down from $299 to $249.  This is the wind/accelerometer based power meter device that I released a review last month, it transmits via ANT+ to your head unit of choice.
You'll remember in the review I noted that while I saw $299 as a good price, I thought it would sell far better at $249 (or of course $199).  I suspect this is really PowerPod testing those waters a bit.  Makes total sense.  I wouldn't expect a $199 price anytime soon, so I think $249 is probably the best you'd see it until at least fall (when we'd see power meter industry adjustments across the board).  Speaking of which, here's my most recent power meter pricing post from last month.
Various DCR readers continue to report good results within the comments section of my review, so folks do indeed seem just as satisfied as I was (assuming you are aware of the handful of limitations).
—
With that – thanks for reading all! And if you use any of those Clever Training links (main sale page here), you'll not only support the site, but also save 10% on non-sale items with either the DCR Coupon Code DCR10BTF or the CT/DCR VIP Program – and get free US shipping on anything over $75.