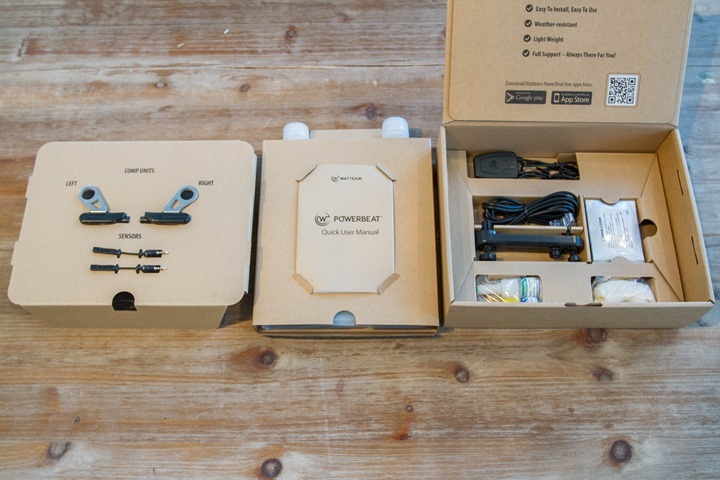 Today WatTeam has announced that they'll be postponing further shipments of their $499 PowerBeat power meter, while they work out some kinks that the first shipped production units have run into.
You'll remember the journey started about 20 months ago in August 2014 when the company came onto the market with a power meter that could be DIY glued onto most crank arms (aluminum and carbon).  It was appealing not only because of the dual aluminum and carbon nature, but because it wasn't restricted to a specific pedal type (i.e. like Garmin Vector, PowerTap P1, or Brim Brothers).  It installed in between the pedals and the existing crank arm, and was even semi-portable in between bikes.  I had tested a beta version of it last summer, which went mostly fairly well.
The company started shipping pre-orders to customers about 4-5 weeks ago, and I've been testing the same version as other consumers since then.  In total the first production batch encompassed about 140 units.  Small by some standards, but also in-line with first production batch run numbers for most power meter companies.
Unfortunately since then folks have run into issues around accuracy, primarily around drift – appearing to be related to temperature shifts (but not always).  As I've noted in recent comments, I would be counted among those seeing issues.
While I've had some multi-hour complex terrain rides that were beautifully accurate the entire time, I've also had a number of rides that just made no sense at all (indoor and outdoor).  Like others, I'd been working with WatTeam to try and troubleshoot my issues – but it became clear over the last week or two that it wasn't just a 'me' problem*, but a wider one.
*I'm always concerned about product problems that impact just me (for any number of reasons) being the singular basis of a review.  Meaning, if I'm the only one seeing it, then is it because I'm doing something wrong (my fault), or because I've found an oddity in the product that hadn't been considered (their fault)?  In most cases, it's because I'm doing something wrong.  And in most cases, companies are able to get me cooking.  Nonetheless, I tend to spend extra time going back and forth with companies when I see severe oddities, as was the case here.
In any case, at this point WatTeam has suspended further shipments and sales of the PowerBeat product while they work out the cause of the various issues folks are seeing.  They don't yet know if the issues can be fixed via software update, or will require hardware changes.  Nor do they have a timeline established (which is probably best).
They noted that all Batch 1 people will receive a free upgrade to whatever the next version is (via hardware or software).  Or they can request a full refund at any time.  They can continue to use their PowerBeat power meter in the meantime.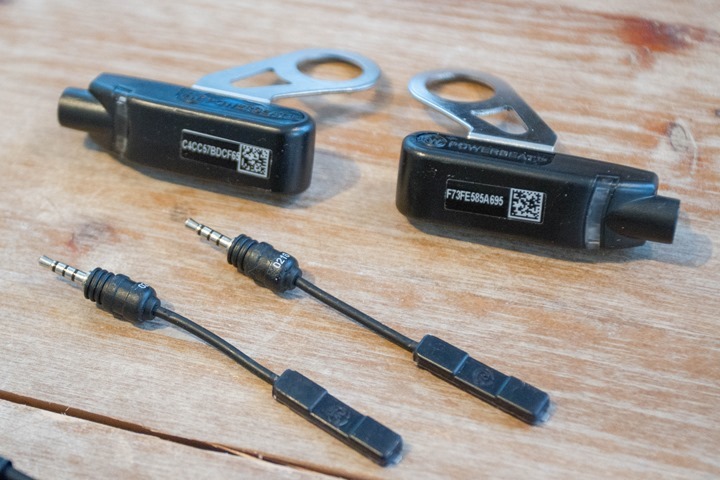 Here's their full posted comment/statement:
"Following the release of our first batch, we've discovered some problems related to temperature compensation that we hadn't caught despite extensive beta-testing. We are committed to producing an accurate, dependable power meter at a fair price, which is why we've made the decision to stop sales and focus on finishing R&D for v2.0 in order to have an uncompromising product.

Since we are perfectionists, all existing POWERBEAT owners will receive an upgrade to v2.0 at no cost when it comes out.

The Phase 1 product is working, but there are known issues for some customers. Therefore, Phase 1 customers can keep enjoying their current version of POWERBEAT and will get our full support and will also be entitled to a FREE upgrade as soon as v2.0 is out."
While they haven't specified any timelines, hopefully they'll be able to sort out whatever the root causes are.  They seem to be very close, but clearly need more time to work out whatever their issues are.  There's clearly demand for a $499 dual-sided power meter that's as flexible as their product stands to be.  But at the same time, if it's not accurate, it's no more valuable than an empty water bottle.
Finally, since they've ceased sales/shipping of the product, I'll be back-burner'ing the review until they get to shipping again and I can test whatever the final product will be.
Thanks for reading all!