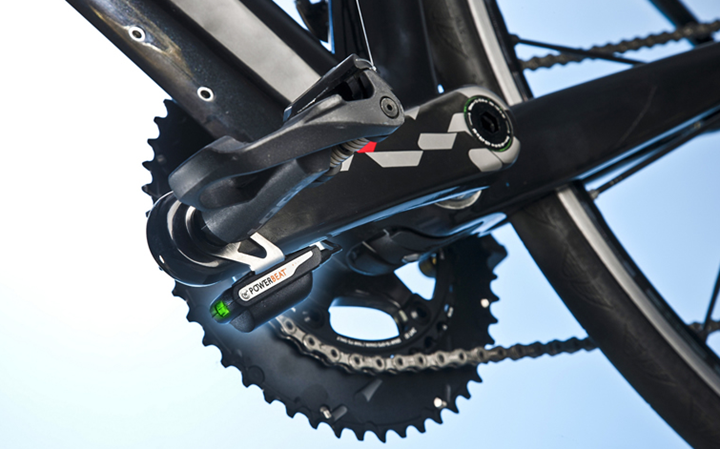 Update – Aug 18th, 2015: See my latest hands-on testing of near-final units here in my recent test post with them.
Earlier this morning a relatively unknown company – Watteam – came out of the woodwork and announced an upcoming power meter – PowerBeat.  While announcements of power meters this time of year aren't unheard of, what is causing some ripples in the power meter world is the price point: $499.
Unlike most offerings however that have dipped lower in price over the last 12-18 months – the PowerBeat measures both left and right power independently on both crank arms and does so at levels on-par with existing power meters.  And on top of that it's neither pedal nor crank-arm specific, meaning that it's carbon and aluminum friendly.  All of these things combined together sorta put it in the 'Is it real?' category.
In order to do some Mythbusters action on that question I've already got an in-person meeting setup with them in less than two weeks, where I'll go hands-on with the unit on a real-bike.  But in the meantime in order to bridge that gap I spent a bit of time with the CEO & Founder of Watteam, Ofir Gal On, via a phone call to walk through some initial questions I had about the product and their plans.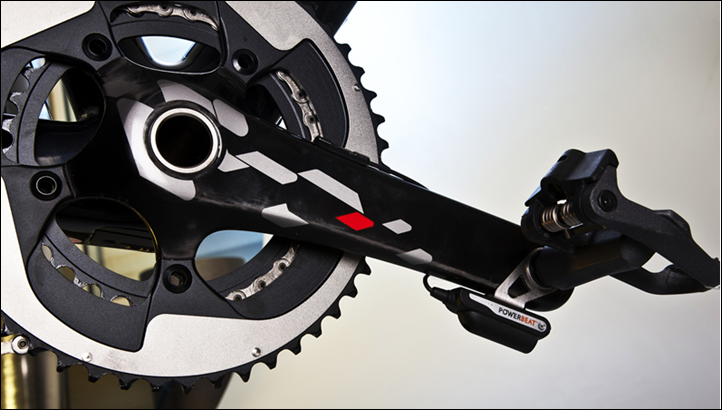 To start, the $499 unit price as described above is for both sides, not just one side.  There appears to be some confusion from some of the press materials sent out that stated 'starting at'.  The idea behind the power meter is that the kit includes both sides as a baseline and that the 'starting at' referred to the possibility down the road to sell other variants including ones made of lighter materials, as well as the possibility of an included head unit (though again, it'll work just fine with head units on the market).  They don't at this point have any plans to sell only half the system for half the price.
The PowerBeat connects to any ANT+ or Bluetooth Smart bike computer that's power meter capable.  That means it'll easily connect to your Garmin unit that uses ANT+, but also to Bluetooth Smart enabled units that support the power meter profile, such as the Ambit3 or soon the Polar V800 (or a slew of phone apps).
As you can see below, the unit is comprised of a few components.  First off is the pod that sits off to the inside of the pedal.  This pod is used primarily for communications and the battery, which they are aiming for 300hrs before you need to swap out the coin cell battery.  The communications pod then connects via wire to the sensor which is glued onto the crank arm of your bike (one sensor/pod set on each crank arm).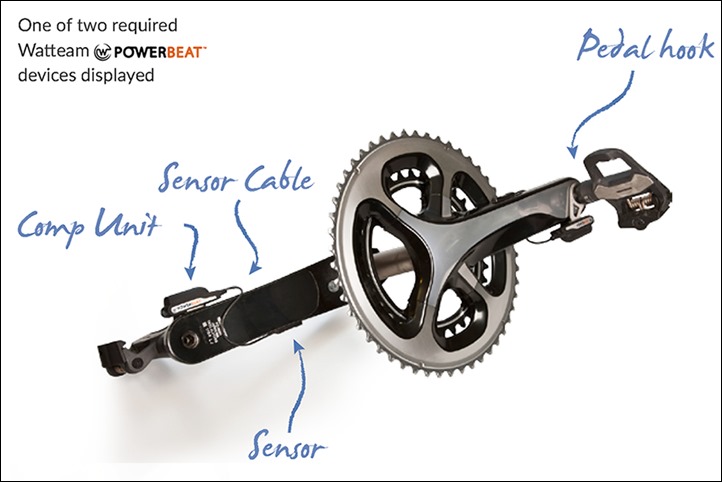 The gluing will be performed by yourself following instructions they'll be providing.  It won't be Elmer's Glue, but rather an industrial glue that they say will ensure a strong bond.  This is notable because competitor Stages uses a similar process, but actually bakes the unit onto the crank-arm to ensure accuracy and stability of readings.  Thus it'll be interesting to see if there are any issues with the DIY gluing process, especially on varied crank arms.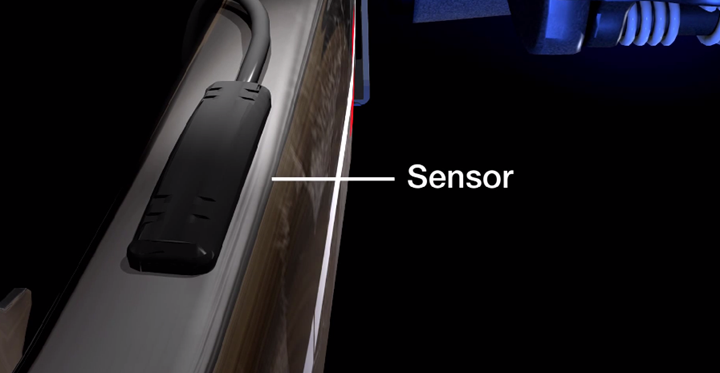 At the same time, they also will provide instructions for removing the sensor.  They've said that they are able to remove it from carbon arms without any visible markings left over.  For those with two bikes, they'll sell separate sensor kits (that's the piece you glue on), which means you can move the pods between bikes and have the sensors already on them.  They haven't quite finalized the price – but they're aiming for under $50US for a sensor, but it could be a fair bit less.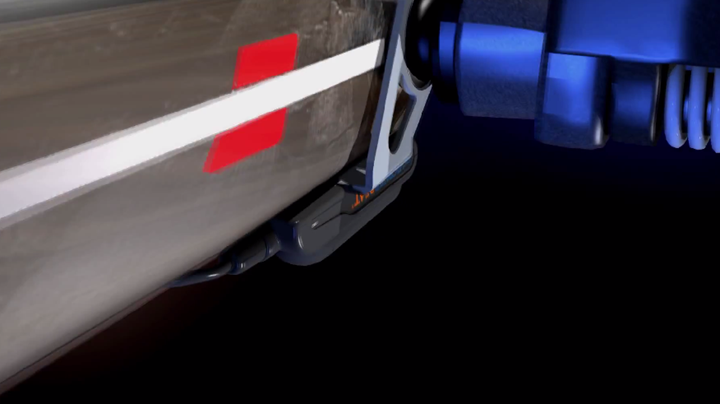 One of the challenges of current power meter implementations is many have compatibility limitations when it comes to components you can install with. For example, Garmin Vector and Brim Brother's system both specify a certain pedal type.  Stages and ROTOR specifies certain crank arms.  And most other power meter companies have some form of limitations associated with compatible components.
To that end they've already noted it's compatible with both carbon and aluminum arms, and doesn't have any pedal limitations.  So I asked about limitations with respect to crank width (a previous issue with 1st generation Vector units), and he isn't aware of any issues they've seen thus far on crank width.  As a follow-on, I asked about clearance issues with the chain (again, an issue on both Garmin and Polar units) and they haven't seen any problems there yet likely because it sits below the crank arm, rather than on the side.  Though, he noted that the pods and associated components will get smaller than they appear now prior to release as they're still working to minimize that.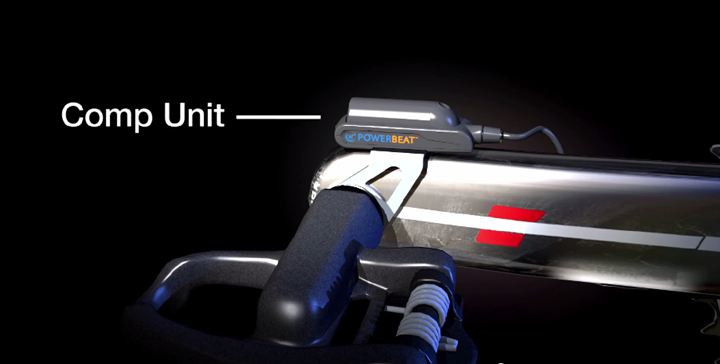 Additionally, I asked about non-round rings (aka oval rings, aka q-rings) and compatibility there.  It's on their list of items to test and ensure compatibility as he was aware of the issues there with most all other non-hub based power meters producing not-quite-accurate power readings with non-round rings.  Based on their algorithms today he believes they won't need to make changes there, but it's on their radar to validate.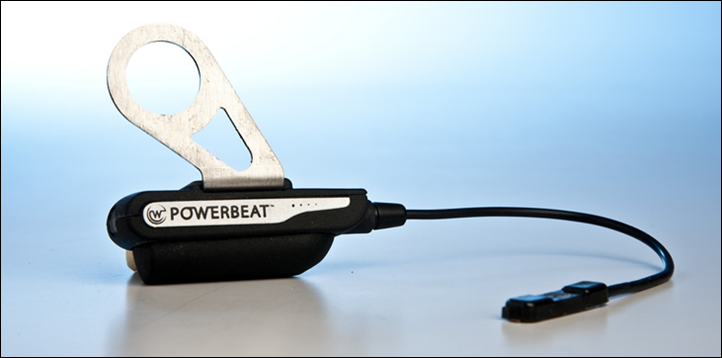 Finally, given the externally attached pod design, some of you may be wondering about ground clearance.  He noted that they haven't seen any issues on road riding yet (which would be consistent with what I hear for Garmin Vector and Polar Power users).  However, he does admit that mountain biking does pose a bit of a challenge at the moment.  He believes though that as they move towards final pod designs they may be able to mitigate a bit there – but that remains to be seen.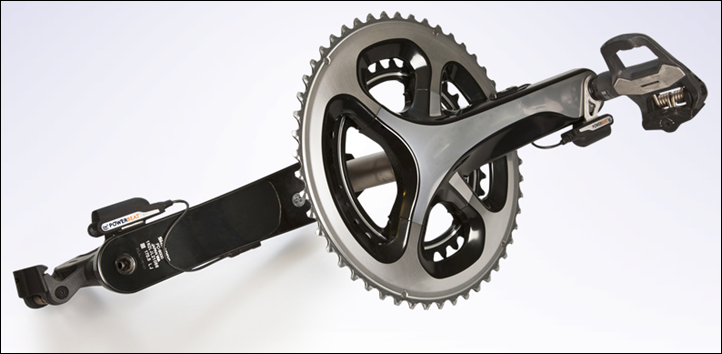 Given where they stand today, they are currently targeting availability in Summer 2015, though Ofir noted that they might be a bit earlier by a few months if things go well.
From my perspective it'll be very interesting to monitor their progress.  And more importantly, to test and validate their accuracy and ruggedness claims.   There have been many companies that have either almost announced a low-cost power meter, or done so, only to never actually deliver said product at said price point.
Historically for companies those dreams have been dashed by the realities of bike distribution (costs associated with profits at each layer of the bike world), as well as the inability to get an accurate product.  Every single person in the power meter industry will tell you that it's easy to get 95% there, but it's the last 5% of building a commercially available power meter (no matter the price) that spills the most blood for these companies.
I do believe however there's a tremendous market for a sub-$500 power meter that's accurate (actually, I think $399 is the ultimate power-meter sweet spot).  But it has to be accurate, otherwise it's just decorations on your bike.
As I noted at the beginning, I'll dive more deeply into the technology and have more of a hands-on look at how it all works once I meet with them in less than two weeks.  But since there's been so much interest today I wanted to at least provide folks my initial thoughts and provide you all a place to drop questions for me to get answers on – either ahead of time or during the hands-on period.  Also note that they do have a video that explains some of the basics as well.
With that – thanks for reading!