Here's what I've been up to over the last few days!
1) Some swim & bike brickage
First up on the weekend docket was a late Friday afternoon swim followed by a very short bike session.
I got to the pool just as it opened at 4:30PM.  Despite the pool being 'open' some 12-16 hours a day, it's actually really only open like 5 hours, in a few chunks.  About 90 minutes in the morning, 90 minutes at lunch, and the remainder starting at 4:30PM.  Except for the days it's open till midnight, but then you have to pay more for the late night swims.  Like cosmic bowling.
In any case, at 4:30PM I was the 2nd person in the pool – which was fantastic!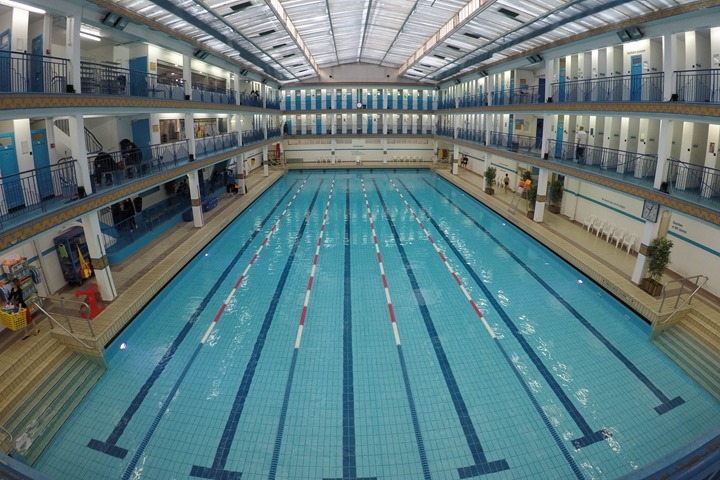 However, each passing minute added one person to my lane.  And within 20 minutes I had 18 others in my lane.  Basically, the norm.  In theory I should invert my workouts and do my longer (harder) sets first, and then technique stuff later.  But the challenge there is getting the nice warm-up (both in terms of body warm-up, and technique focus).  Oh well.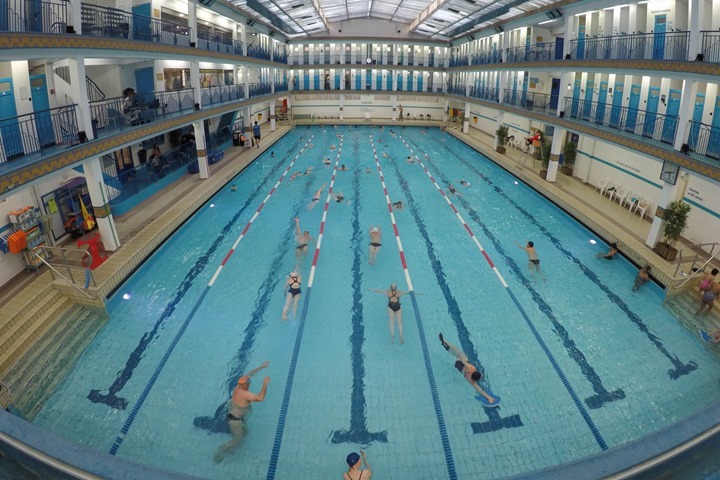 After my swim I made for an ultra-quick transition and ran the 1.5ish blocks back to the DCR Cave.  The idea here being to semi-simulate coming out of the water after a hard swim and then straight onto the bike (yet another reason I end the swim with hard sets).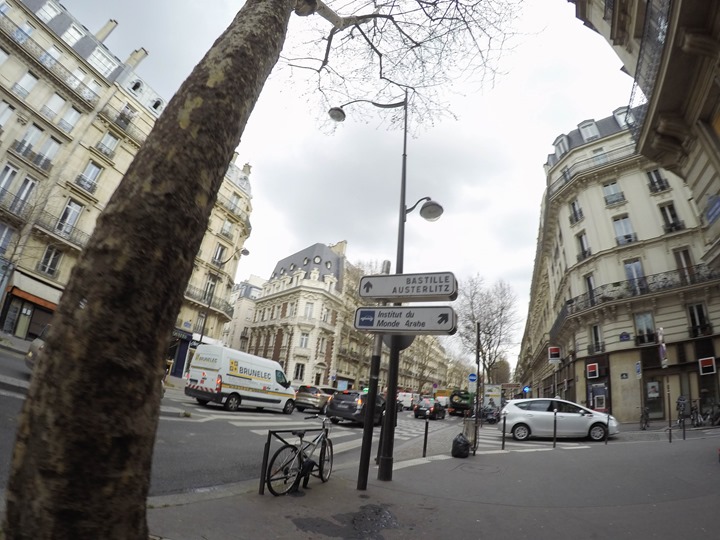 Then it was down into the DCR Cave and onto the bike.  I had a set wattage I was aiming for, and simply held it until my HR reached a certain threshold before calling it done.  I was also getting some footage as well (mostly after the bike), for some upcoming reviews.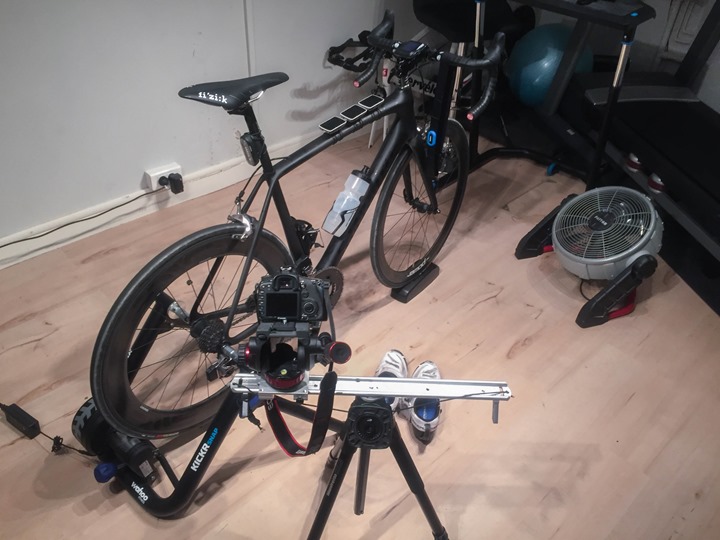 Not too shabby, and a nice way to start the weekend.
2) Unboxing two totally different products
Within a few minutes of finishing up my swim/bike brick, the local Fitbit guy swung by to drop-off the new Fitbit Alta.  This is essentially the replacement for the existing Fitbit Charge.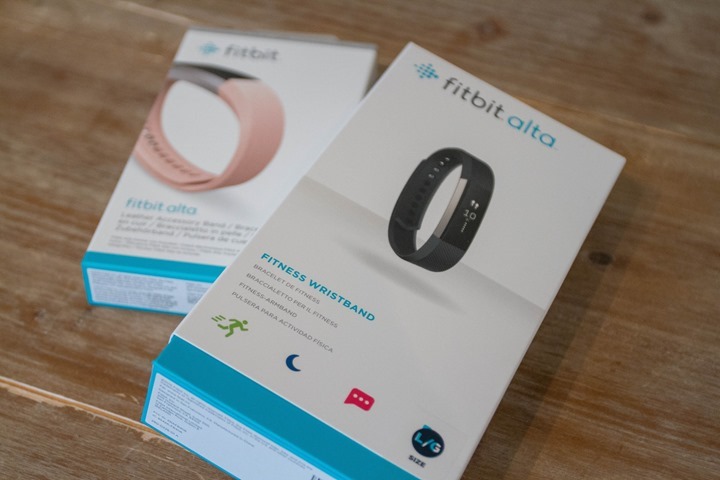 This added to a growing collection of things on the unboxing table that afternoon.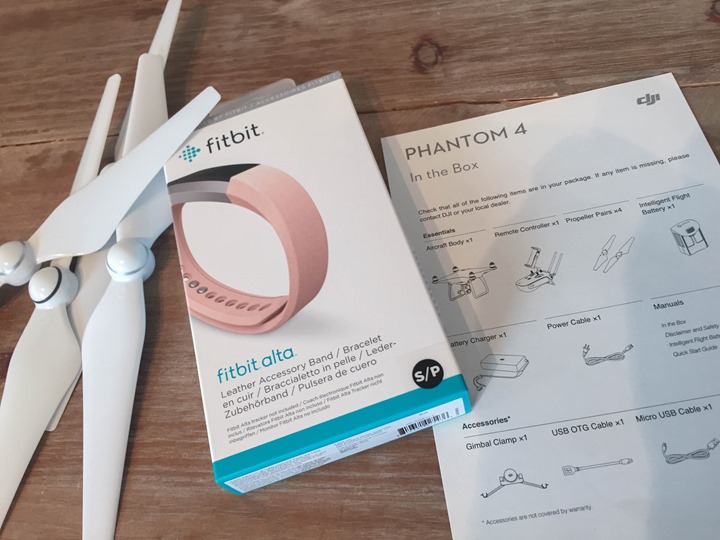 Before my brick (and before him arriving), I had completed unboxing the new DJI Phantom 4.  This is of interest due to the new obstacle avoidance and object tracking modes.  In theory it can track a moving object (such as a runner or cyclist).  Theory being the operative word.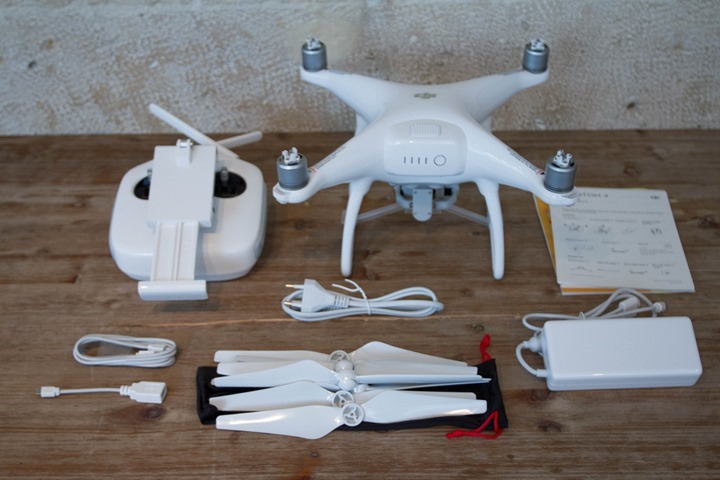 I had planned to spend Monday with a friend out in the countryside testing this, but then the weather decided to reject that plan and substitute its own.  50KPH winds, hail, and thunderstorms don't really mix well with multiple drones in the air, in the forest, tracking a cyclist.  So more on that later.
3) Riding and Running
Saturday it was back onto the bike, this time starting with a trainer ride and then finishing up with a run.  The trainer ride was a series of 5-minute chunks above FTP wattages.  All in it lasted just over an hour.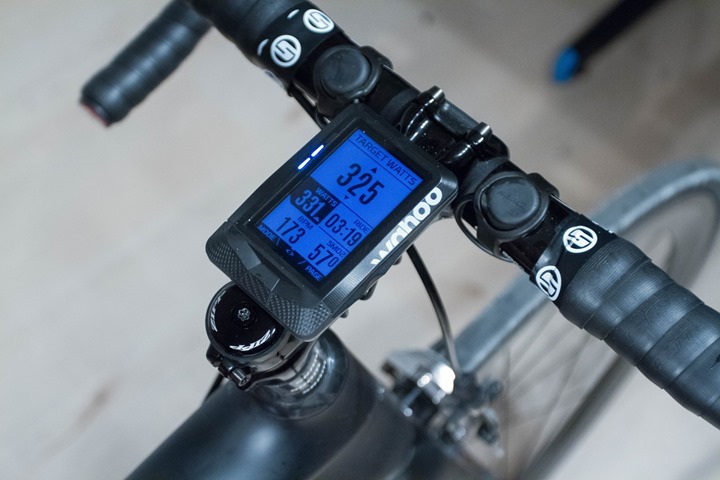 Then out onto the streets I went for a 5K loop, which ended up being pretty stable in terms of pace.  I was working towards pre-defined heart rate zones for 5 minute chunks, which usually means that you climb one zone per chunk.  Ultimately, that keeps the pace fairly stable.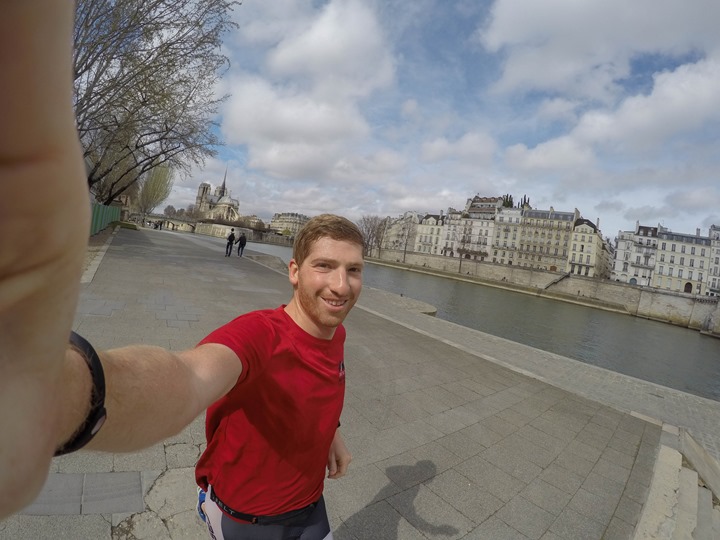 All in the 5K took 20:10, including a warm-up section.  Again, it's not an all-out thing, but rather an intensity-driven affair.
4) Exploding some kittens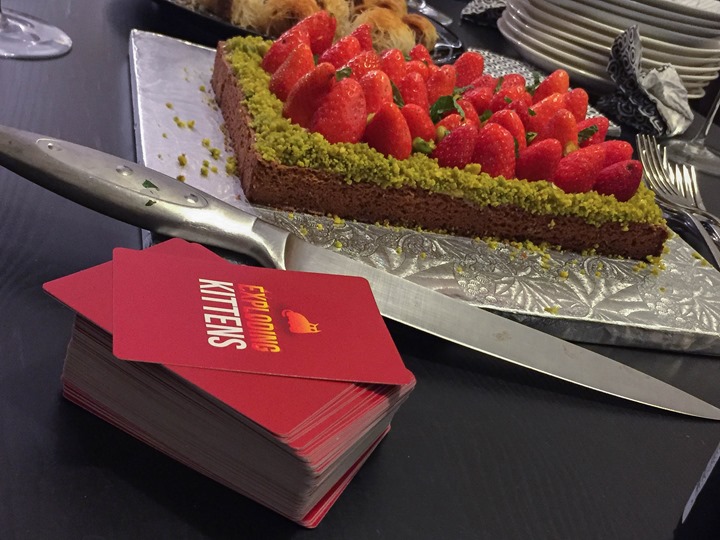 Later on Saturday I headed over to our friends' house to explode some kittens.  For those not familiar, the game Exploding Kittens is all the rage right now (or at least, all the rage in our little circle of friends).  I won't dare attempt to explain how the game works, other than to say that you try to avoid pulling cards that are exploding kittens.  We combine both the regular deck, and the NSFW deck to accommodate our larger groups (don't worry, the link to Amazon is perfectly safe for work).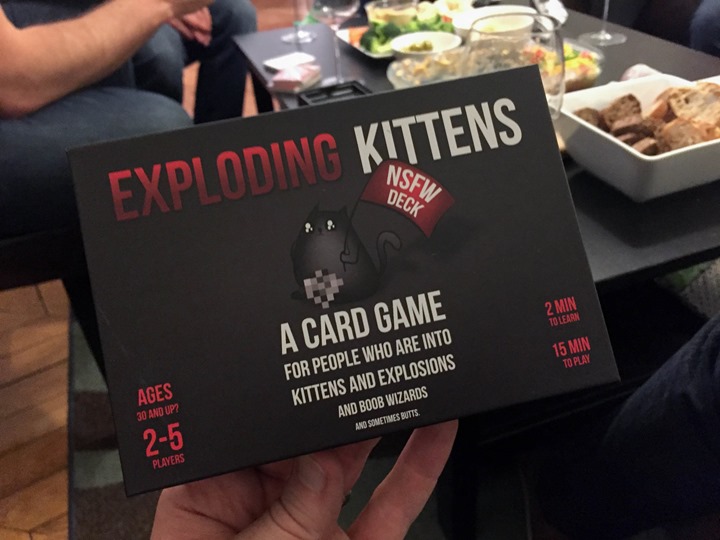 Previously our friend Lindsey had earned the title 'Pope of Nope' for amassing a pile of 'Nope' cards (which allow you to reject someone else's moves). But I dominated that title this time.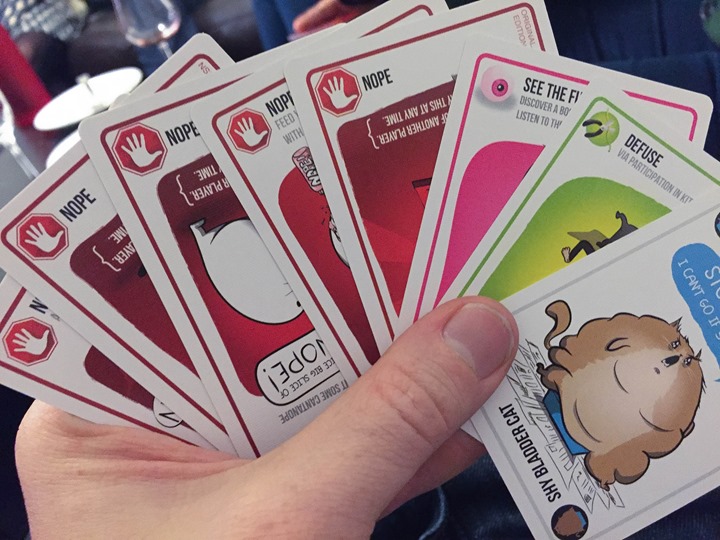 Regrettably, I didn't quite win.  I came in 2nd out of 9.  Otherwise known as the first loser.
5) Easter wanderings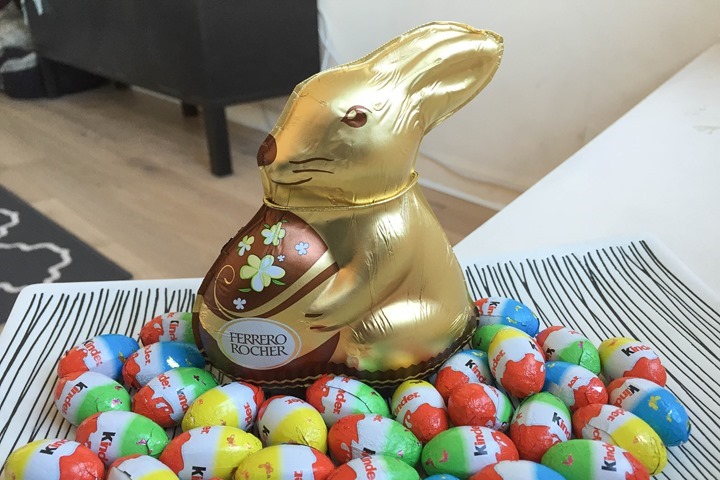 The Girl and I didn't have too many plans for Easter.  We had made a reservation across town at a place for brunch (Ellsworth).  The whole concept of brunch is really starting to catch on here in Paris.  Thankfully, the American idea of jacking up prices for a not-so-special 'Easter Brunch' hasn't made it here yet.
After our mid-afternoon brunch we walked the few miles home.  The city was packed with people, especially given it's a four-day weekend across much of Europe.  So Sunday was definitely a great day to get out and enjoy the city.  The Louvre especially so: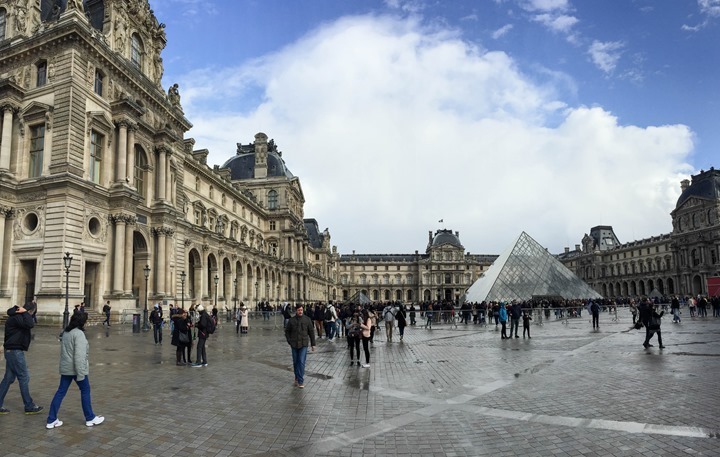 While I know much of the media back in North America has made people believe that European cities are on lock-down, that's really not the case.  It looked no different than any other mid-April weekend over the past nearly 4 years we've been here.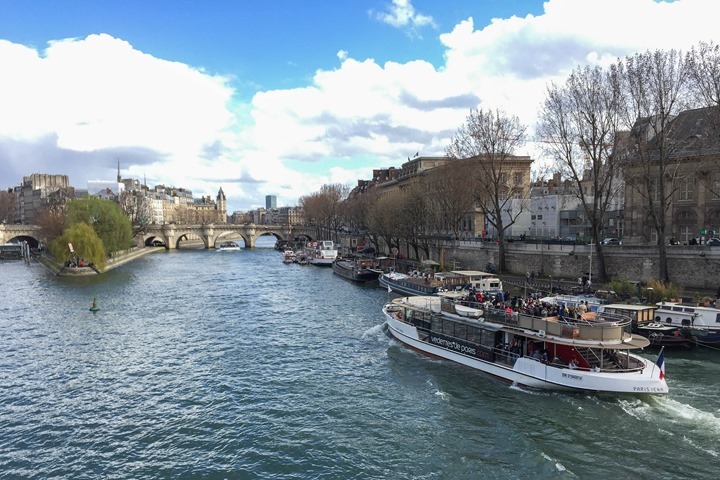 As we walked along the Quai back home, we noticed some flood markings from various floods over the years.  Note the 1910 one at the very top up there.  Pretty crazy.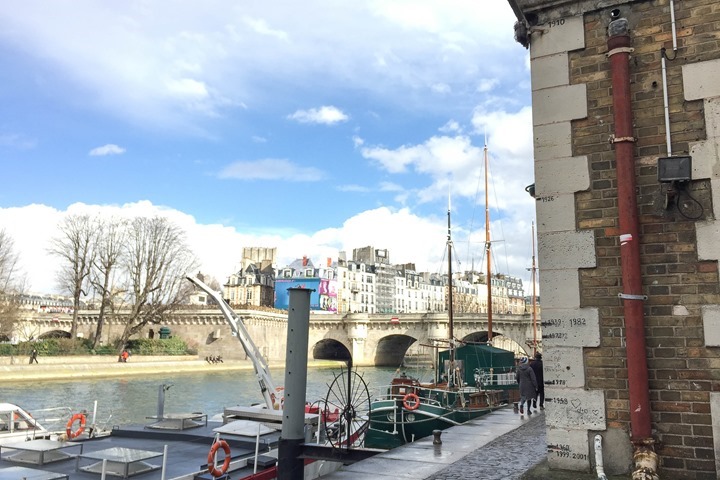 It's always neat to catch something new that you haven't seen before – despite going past it numerous times.
Oh – and the best part of Sunday?  We finally joined the rest of the world in moving our clocks forward an hour.  This means that it's now light out till 8PM!  Woohoo!  More riding and running time!
—
Thanks for reading all, have a great week ahead!