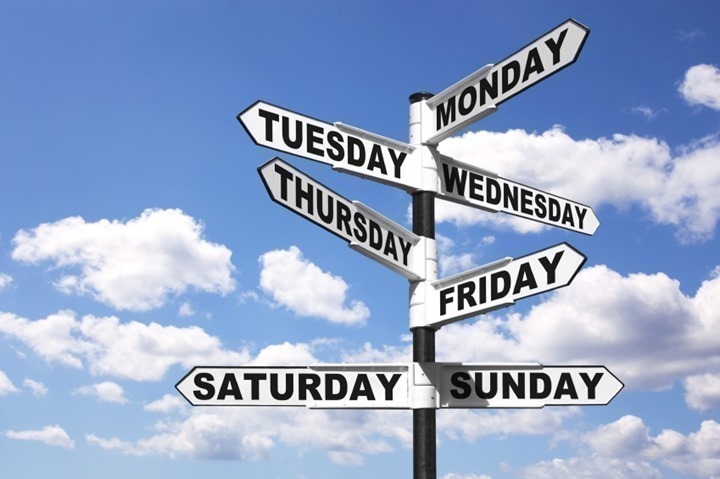 The Week in Review is a collection of both all the goodness I've written during the past week around the internet, as well as a small pile of links I found interesting – generally endurance sports related. I've often wondered what to do with all of the coolness that people write, and while I share a lot of it on Twitter and Facebook, this is a better forum for sending it on to y'all. Most times these different streams don't overlap, so be on the lookout at all these places for good stuff!
So with that, let's get into the action!
DCRainmaker.com posts in the past week:
Here's all the goodness that ended up on the main page of DCRainmaker.com this past week.
Sunday: Week in Review – March 19th, 2016
Monday: 5 Random Things I Did This Weekend
Tuesday: Paris Super Sprint Triathlon 2016 Race Report
Thursday: Testing in the Win(d) Tunnel: Garmins, Action Cams, Mounts, and more!
Friday: The DCR Easter Bunny $600 Gadget Giveaway
The DCR Podcast:
Here's the low-down on what was covered this past week in the DCR podcast:
– Ideas on how to attach a power meter to a running stroller
– What to do if you've got moisture under your GPS watch screen
– Trainers, new trainers, and whether or not to pickup a KICKR now on sale
– Calibrating footpod fun
– Whether or not companies like Garmin/Suunto/etc… should try and let academic types tap into data
– How to get resting HR (RHR) data from under mattress type systems
– Whether or not the Vivoactive HR will record resting HR data properly
Thanks for listening! Subscribing and rating in iTunes is much appreciated, and be sure to send in your questions via the voice mail widget at the bottom of the podcast page!
Stuff that I found interesting around the interwebs:
Here's a not-so-small smattering of all the random things that I stumbled on while doing my civic duty to find the end of the Internet:
1) Which is faster: Garmin bike GPS or bike courier? Fun little test done as a race across London. (Via reader David)
2) Pebble laying off 25% of staff: Can't say this is a huge surprise, as competition from the historical fitness majors (Garmin/Fitbit/Polar/etc…) combined with new fitness majors (Apple/Microsoft/Samsung/etc…) are making it harder and harder for smaller players to compete. But, I think Pebble is generally well positioned to tweak their strategy and move forward.  Their existing extremely loyal fan base is key to that.  However, expanding beyond that base is realistically far more important – which is of course Pebble's real challenge.
3) Secrets to crowd funding hardware: A worthwhile read into the reality of getting a hardware Kickstarter (or similar) to reality.
4) SpeedX heavily integrated tech bike: Pretty fascinating looking bike, with what is essentially a GPS bike computer built in (along with lots of other interesting features).  I've been chatting with them about a possible test ride, though, likely won't happen before the end of their campaign.
5) Amazon Echo links up with Fitbit now: Interesting, this might be an excuse fascinating enough for me to actually pickup an Echo to try out.
6) Rio Olympics Velodrome Test Event Cancelled: Yikes. Just yikes.
7) Seattle bike sharing director fakes its membership numbers, among other issues: More yikes, wow. (via Bike Hugger)
8) New POV camera aimed at cycling streams without phone: Pretty interesting concept, we've seen similar concepts historically, but never quite panned.
Sports Technology Software/Firmware Updates This Week:
Each week I quickly highlight some of the new firmware, app, software and website service updates that I see go out. If you're a sports technology company and release an update – shoot me a quick note (just one liners is perfect, or Tweet it at me is even better) and I'll make mention of it here. If I don't know about it, I won't be able to post about it. Sound good?
Zwift got a huge update: Some massive new map sections, and other awesomeness.
Polar V650 Firmware Update: Largely bug fixes, but fairly important ones.
Quarq Riken AL adds power balance: This was actually added to new units a bit ago, but now you can update your existing unit.
Apple watchOS 2.2 firmware update: Increases background heart rate measurements, among other things (via Shaun M.)
Garmin Index WiFi Scale Firmware Update: Various fixes around WiFi & user selection.
Garmin Fenix3 HR BETA firmware update: Loads of additional new features. Note that the regular Fenix3 BETA firmware update containing these same features came out already.
Garmin FR920XT BETA firmware update: Just some swim algorithm fixes.
–
Thanks for reading all!