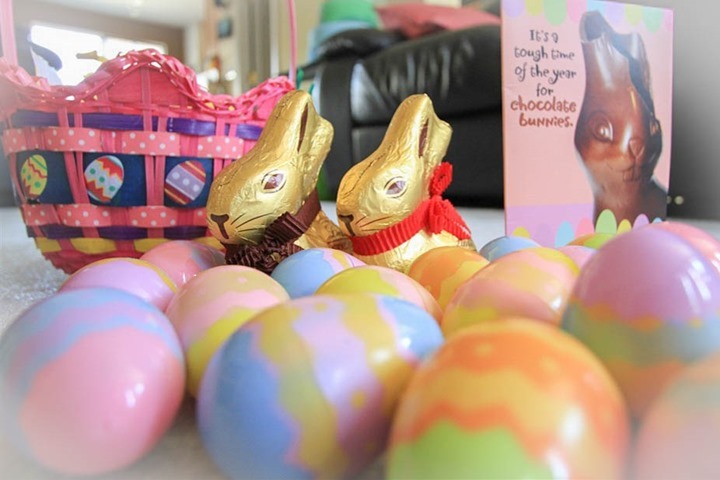 First off, no, I'm not giving away the Easter Bunny.  That'd involve going to a nearby shopping mall and somehow kidnapping the poor guy as he gets photos taken with small children.  And I'm pretty sure that'd be awkward for everyone involved.
Instead, I'll be like an Easter Bunny – and some lucky duck (or bunny as it may be) will get their gadget wishes fulfilled.  No searching for semi-rotten poorly water-colored eggs required.
The winner will get a $600 credit to CleverTraining.com, my most excellent partner in this giveaway crime.  By supporting the site through Clever Training you also can save 10% on basically anything they sell.  If you win, you can use that credit for anything from the new Garmin Fenix3 HR, to a Fitbit Blaze, a pair of Hawaiian themed underwear (yes, actually) to the WatTeam Power Meter, or heck, even towards a new trainer.  Whatever floats your boat.
How to enter:
Simply leave a short description of what your training plans are for the weekend ahead – with or without the bunny.  Note that eating chocolate eggs is totally valid nutrition.
The reason you need a short description of 'what' is that if you just put a simple one word answer (i.e.5k), you'll likely get caught up in my SPAM filters.  And nobody wants to be sandwiched between two pieces of SPAM.  Got all that?
Good luck!
The giveaway entry period will run through Monday, March 28th, 2016 until 11:59PM US Eastern Time.  Winner will be selected randomly.  One entry per person.  The selected product/products will then be ordered immediately and shipped immediately, assuming they're in stock.