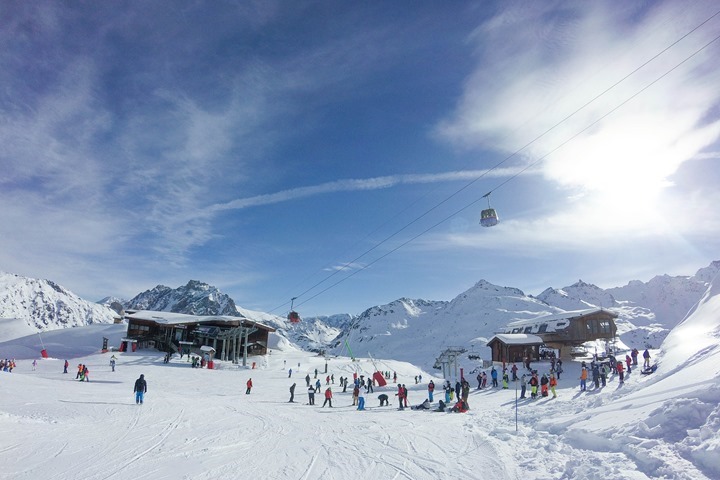 Rather than a '5 Random Things' this morning, I'm going to do a quick recap of my time last week in the Alps.  A group of us rented a ski chalet on the side of the mountain and enjoyed a full week in the snow, with 6 days of skiing (including one night out skiing).
Unlike in the US where most tend to go to the ski area for weekends or long weekends, in Europe it's far more common to go for a complete week at a resort.  Everyone in France is aligned to checking in/out on a Saturday.  So services like trains are absolutely jam-packed with vacationers on Saturday both going to and from the mountains.  And lift passes and rental equipment is designed around a 6 ski day week.
In our case, the high speed TGV train was about 4 hours to a station just below the ski area, and then a quick 30 minute drive up to the mountain. We had found our place on one of the various vacation rental platform sites, however, what may have sold it for us was that they somehow actually had a drone promo video for their property. Seriously. Oh, and the property was awesome.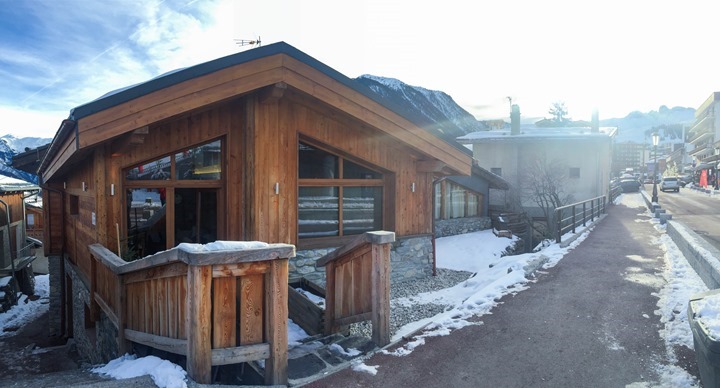 Sitting across the street from the Courchevel 1550 lifts, it gave us easy ski-in/out access all week.  Courchevel is part of the larger Trois Vallées ski area, boasting numerous mountains all linked together (including the famed Meribel and Val Thorens) – and some 183 ski lifts.  Each morning we'd start from our lifts and then wander throughout the mega-resort.  By staying 'down' at 1550 (which is the elevation level in meters) as opposed to 1850, we'd save money over staying higher up on the mountain.  And – it means we got an extra ski run each day!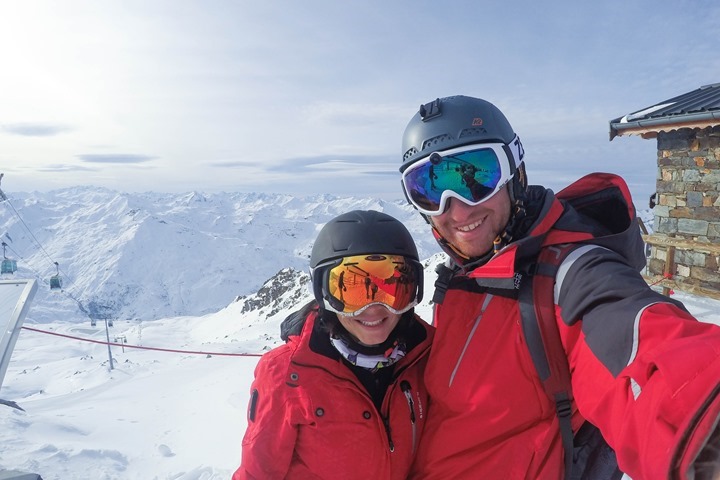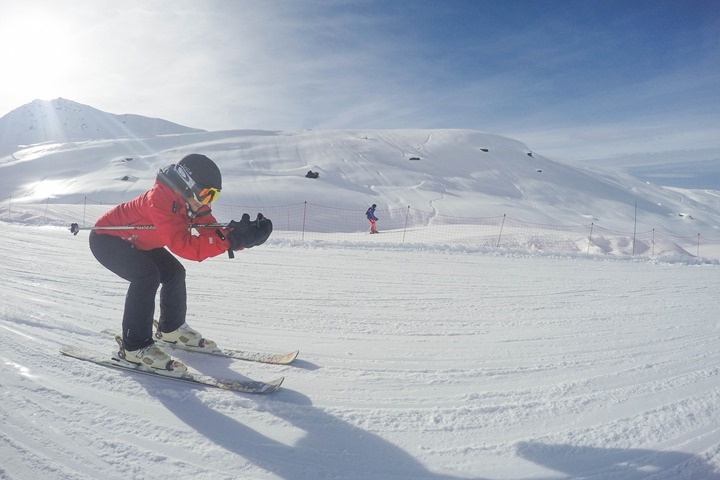 One of the advantages of a ski chalet/condo/apartment versus a hotel is being able to cook your own meals.  So each night one of the three couples rotated through for cooking dinner.  Given we've got a pretty food-oriented crowd (including one actual chef), there was tons of great food each night.  We also did raclette one night as well, as you could rent the raclette machine from across the street (pretty handy).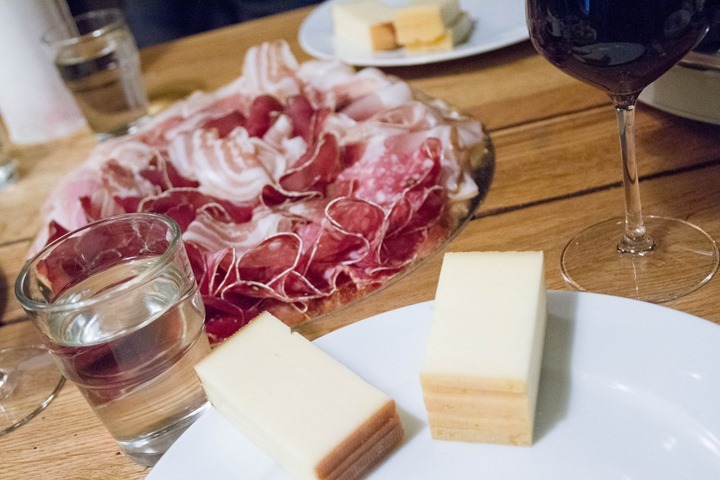 While up on the mountain we enjoyed all it had to offer – including the various places to eat mid-day.  I think lounging around on these chairs is my favorite parts of skiing in the Alps: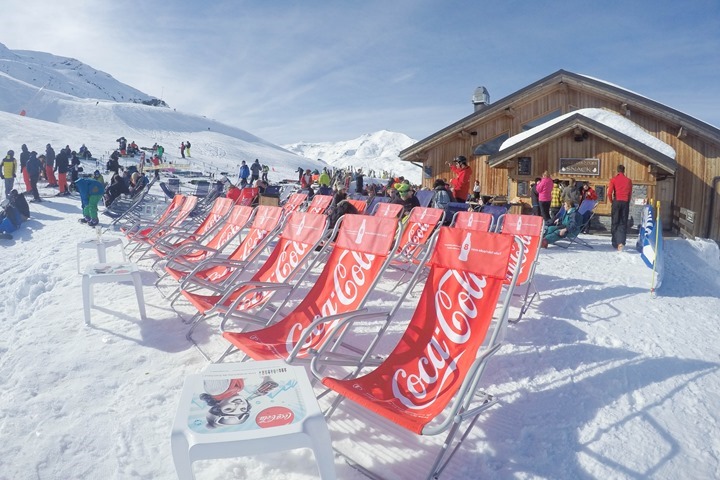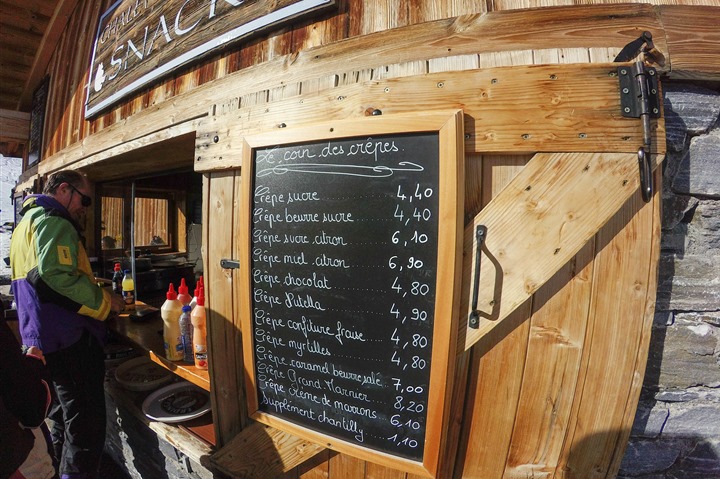 And, they throw pretty epic parties too, such as this one mid-mountain as the lifts wrap up for the day: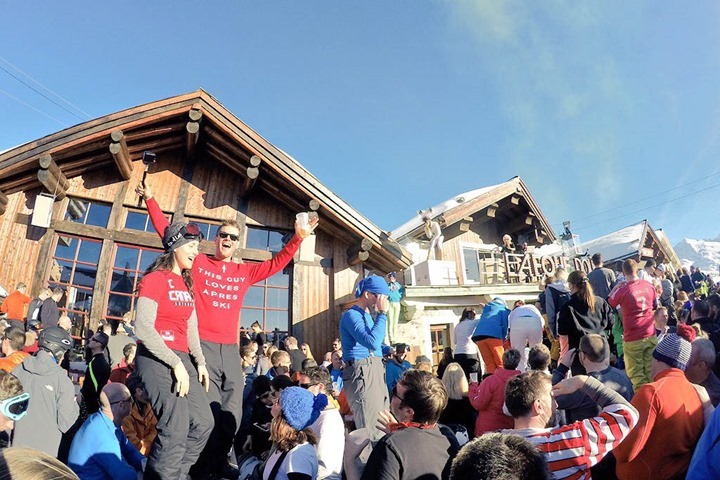 We got pretty lucky on the weather.  While it totally crapped out the first day (actual rain), it got nice for two days, and then snowed heavily mid-week while dropping in temp quite a bit.  This gave us awesome powder the last few days, making for epic shots: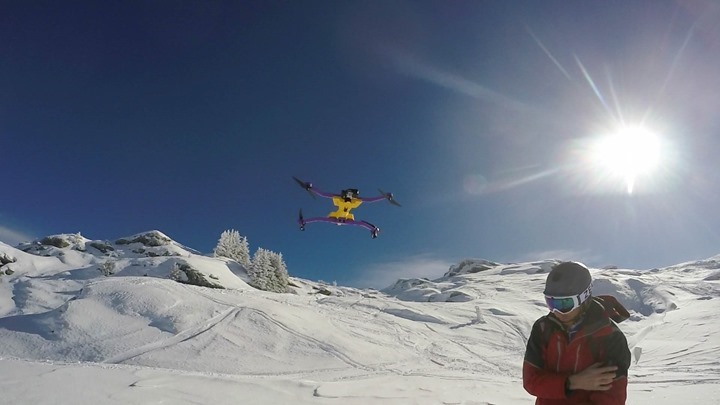 Speaking of shots, between all of us – we had an absolute crap-ton of camera gear.  I think we were in the nine action camera range, plus DSLR's, and then three different drones.  Not to mention phone cameras, mounts, and watches.  And to be clear – it wasn't totally my fault!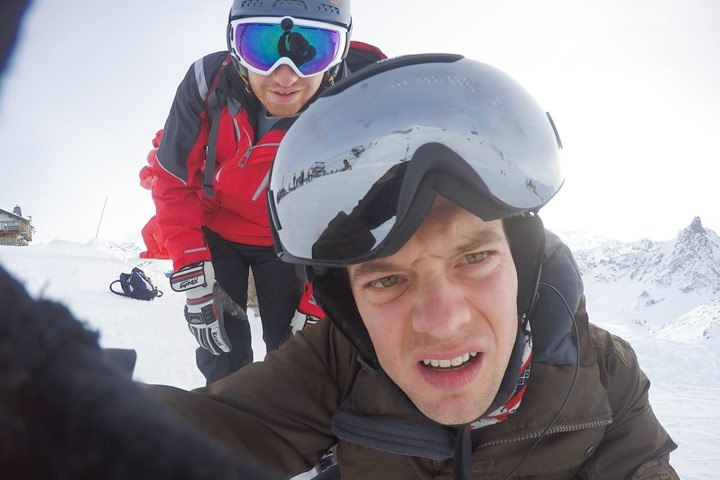 I spent the sunnier days testing out AirDog, the autonomous drone.  It worked fairly well, though there's definitely a bit of a learning curve involved.  Once you figure out its quirks, it's super easy to use and does a pretty solid job of things.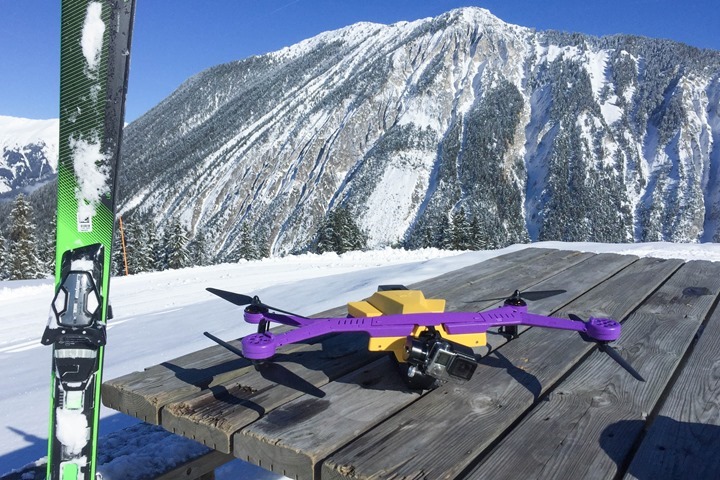 Here's a video I put together using just footage shot from the AirDog of me skiing on the sunnier days.  Had we had more sunny/powder days, I'd probably have experimented a bit more.  I shot virtually everything in the video off-piste (not on marked runs), so I'm not buzzing around lifts or things. Personally, the off-piste terrain is more interesting to me anyway (both to ski, and to film).
There are some imperfections in the gimbal and wobble, some of that to do with a non-final dampener in the unit that has a known bug (a replacement for which should arrive shortly).  Still, it's impressive.
As noted, I'm not really the best movie making guy.  That credit goes to our resident editing expert, David, who has properly documented many of our trips (such as last year's ski trip).  He's cooking away on the main movie of our week there (which is shaping up to be epic), but in the meantime he put together a quick and fun video about the powder:
Once his other one publishes, I'll plop it into a Week in Review post for ya.  It'll be worth it!
Now we weren't limited to just the powder.  We also toyed around in the terrain park a bit, and in particular on the gigantic pillow.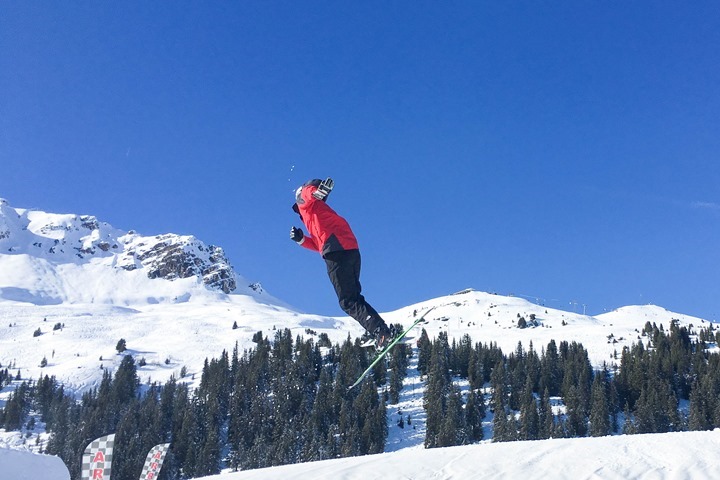 It was like jumping into the ball pit at McDonalds as a kid, a short video here.
I was tracking all my runs using a Garmin Fenix3 HR, utilizing the Ski/Snowboard mode.  This means that it automatically pauses when you go up the lifts, and then resumes recording as you start skiing again.  It was flawless in that respect.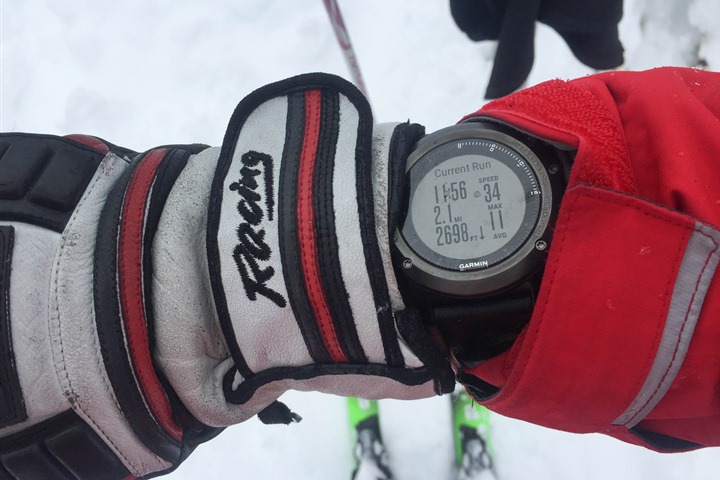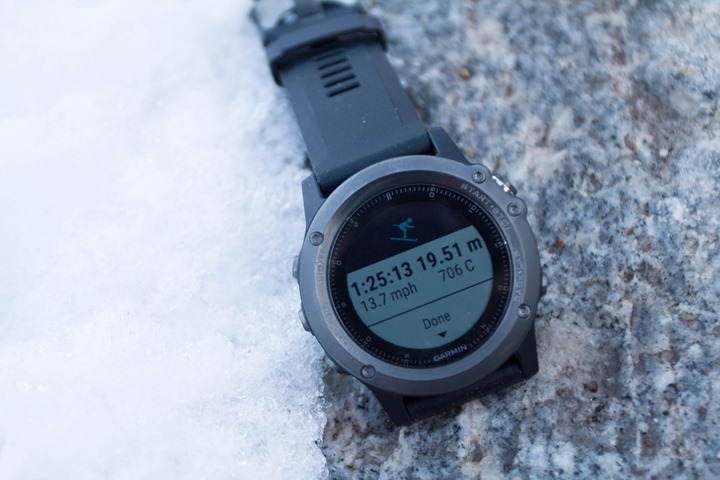 Here's all of the links to each of the ski days on Strava:
Day 1 Skiing – A Very Wet Day
Day 2 Morning Skiing – The Sun Comes Out!
Day 2 Afternoon Skiing – Friends with drones
Day 3 Skiing – A four-mountain trek
Day 4 Night Skiing: Into the darkness we go
Day 5 Skiing – The Fresh Powder Awaits
Day 6 Skiing – Pushin' for more cushion
As for all the gear I was using, I put together this short video explaining it all. Sorry about the audio quality, somehow one of my mics got turned on in my backpack, and thus I had no battery for it.
And finally – for those of you wondering, yes, Lucy was up there.  She seemed to rather enjoy running around in the snow.  Especially chasing snowballs (though, she never could figure out where they went after they hit the ground).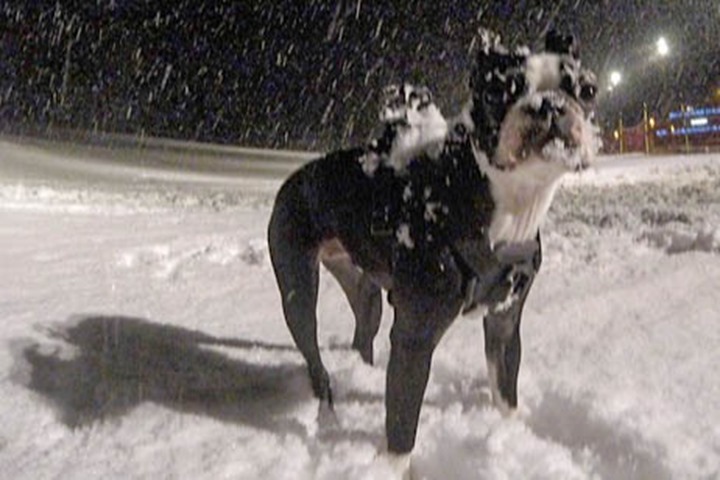 She also enjoyed sledding.  Or, at least, chasing after the sleds.  I think she was terrified of being in the sleds themselves.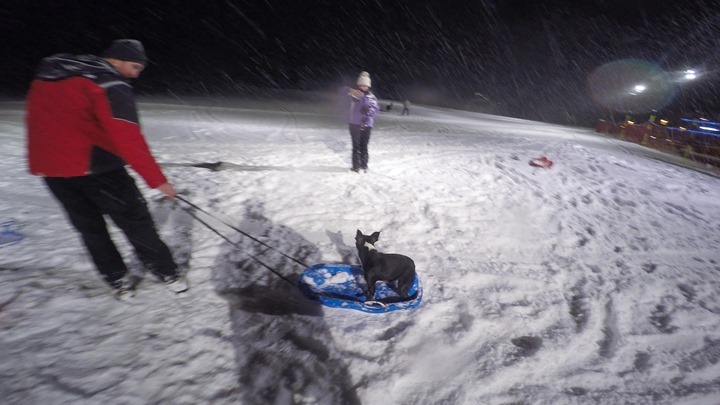 With that – thanks for reading, and have a good week ahead!
Update!!! Here's the epic video that David put together from our trip.  Also, you can check out Lillian's blog about it as well!  Enjoy!