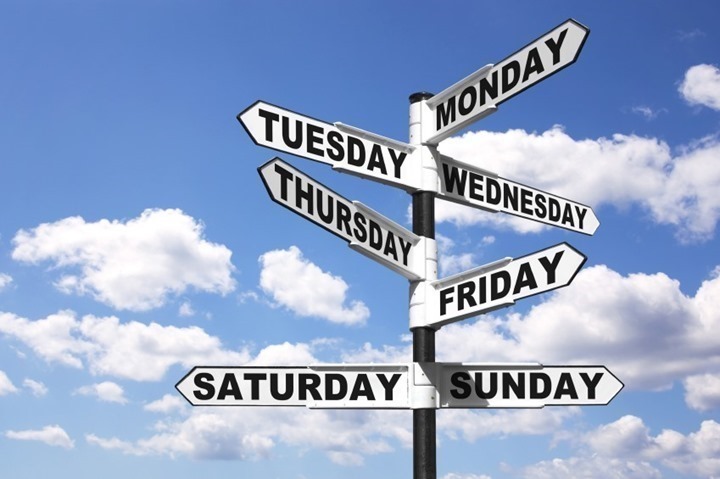 The Week in Review is a collection of both all the goodness I've written during the past week around the internet, as well as a small pile of links I found interesting – generally endurance sports related. I've often wondered what to do with all of the coolness that people write, and while I share a lot of it on Twitter and Facebook, this is a better forum for sending it on to y'all. Most times these different streams don't overlap, so be on the lookout at all these places for good stuff!
So with that, let's get into the action!
DCRainmaker.com posts in the past week:
Here's all the goodness that ended up on the main page of DCRainmaker.com this past week.
Sunday: Week in Review–January 31st, 2016
Monday: Power meter prices plunge further as Pioneer & SRM join PowerTap in price cuts
Wednesday: First Look: Fitbit announces new Fitbit Alta activity tracker
As most regular readers know – my posts tend to ebb and flow with travel.  This past week I was skiing in the Alps, so less posts.  While this upcoming week will be overflow. An expansion of…posts, as it may be.
The DCR Podcast:
Here's the low-down on what was covered this past week in the DCR podcast:
– Discussion of my first few days of a ski trip, and differences to North America
– Early thoughts on Air Dog drone after first use
– Stryd running power meter (and when Garmin will support it)
– Gathering resting HR data, and what to do with it
– The Gingerbread man
– Discussion of the motor-doping fiasco
Thanks for listening! Subscribing and rating in iTunes is much appreciated, and be sure to send in your questions via the voice mail widget at the bottom of the podcast page!
And MORE Podcasts!
This week two different podcasts aired that had me on as a guest.  It just so happened both got published at the same time.
RunRunLive Podcast! – On this I chat with Chris Russell about me a bit, and then a lot about the history of sports technology, where it's been, and where it's going (you can just click the 'Play' button on that page).
Pace the Nation Podcast! – I catch up with the folks behind the running group (Pacers) that got my really into running, and also where I met The Girl.
So yes – tons of fun things to listen to for the week ahead!
Stuff that I found interesting around the interwebs:
Here's a not-so-small smattering of all the random things that I stumbled on while doing my civic duty to find the end of the Internet:
1) GoPro confirms Hero5 arrival for later this year: However, don't forget they also semi-announced an impending new 360° consumer action cam for "soon" back at CES in January.  Plus you've got the latest GoPro Karma drone video from last week, below:
2) YouTube wants to start streaming 360° video: The most obvious use case I see for this is actually in races, on things like team cars (think Tour de France) or even the famous time check/split motos that tell the lead riders their leads.
3) Ways to Eradicate Mechanical Doping: Six specific ideas from Greg LeMond on how to deal with the issue before it becomes bigger.
4) Land Rover goes in reverse to try and hit cyclists: Meanwhile, rider has Fly6 camera on his bike, captures whole craziness. (via Chris G.)
5) Over 13 million wearable activity trackers sold in 2015 (doubling over 2014): Said differently, no, the Apple Watch didn't kill the market.
6) Unreal swinging of iPhone to capture slow-mo footage: Really, just watch the below craziness. (sent in first via Mario, and many others)
7) Fitness trackers leaking private data? Some are, and some were.  Interesting to see various companies identified that have reacted already.  For example, Garmin released an update this weekend to address it.  Yet you have to wonder why they ignored earlier calls from researchers and CBC when others reacted immediately pre-publishing. (via Oliver)
8) There's a Fat Bike World Championship Race (in the snow): Seriously, and these galleries and clips are awesome.
9) "An athlete who requires 10,000 hours to become world-class is a drain on the system": And other worthwhile thoughts on the subject.
10) Measuring your sweat: Well then, at least something useful could be coming of that sweaty puddle below my trainer. (via Drew)
Crowd Funded Projects of Athletic Note:
I regularly sift through Kickstarter and Indiegogo (plus a few others on occasion) looking for sports projects.  If you're unfamiliar with projects, read my detailed post on how I decide which projects I personally back.  Note that as always with crowd funded projects, assume the project will be late and will under-deliver on features. Thus far, on the numerous products I've helped 'fund' (except a leather bike handle), that's been the case.
Fitpal: It's a sticker system that monitors your HR and other metrics for up to 5 days.  It's kinda like Ampstrip from a year ago but hopefully won't bail on us backers before they ship. Regrettably, doesn't look like it'll have ANT+ support (so you wouldn't be able to use it with ANT+ devices as a replacement HR strap).
Sports Technology Software/Firmware Updates This Week:
Each week I quickly highlight some of the new firmware, app, software and website service updates that I see go out. If you're a sports technology company and release an update – shoot me a quick note (just one liners is perfect, or Tweet it at me is even better) and I'll make mention of it here. If I don't know about it, I won't be able to post about it. Sound good?
Garmin Edge 510 & 810 Firmware Update: Adds Varia Radar support (and a few minor fixes).
Garmin Epix Firmware Update: A bug fix.
Garmin Fenix3 Beta Firmware Update: Adds audio prompts via phone, other fixes.
Garmin VIRB Edit for Windows/Mac: Adds a handful of minor features, additional improvements.
–
Thanks for reading all!