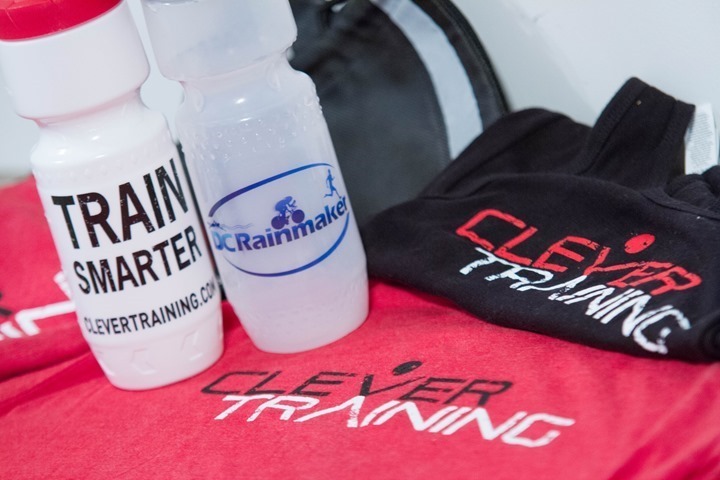 This past weekend I held a huge giveaway for anyone that didn't quite feel the love over Valentine's Day the previous weekend.  Be it gadget love, or some other form of lovelessness.  Some 5,803 of you are apparently lacking a small tidbit of love in your gadget life, but no worries, I can reduce that number down to 5,802.
As is usually the case, I cruised over to my lovely friend, Random.org, and stuck in the total number of entries: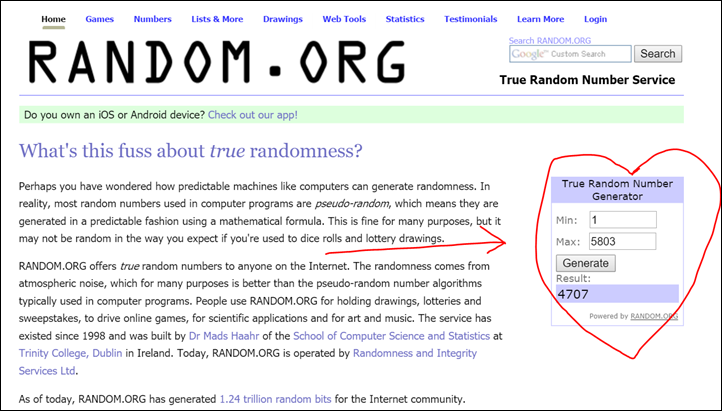 Then it was back to the post to find #4707:

Congrats Jerome C., you're the sole the winner of $600 bucks of gadget awesomeness!
As for everyone else?  Well, you can still go buy some love for yourself from Clever Training, and you'll still save 10% on basically everything they sell, unless it's already on some sort of big sale.  From GPS watches to trainers to power meters, and even gel packets. Socks too.
Thanks to them for the giveaway, and everyone for the support!