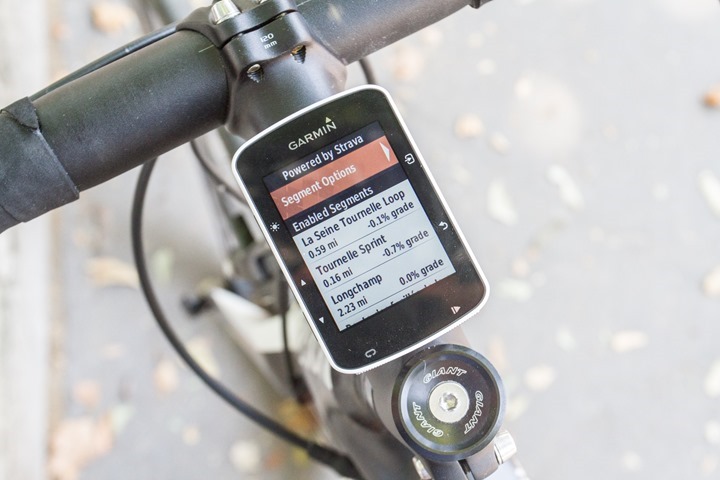 Well then…it appears some of you really want an Edge 520.  More specifically, some 6,109 of you.  That being the total number of valid entries into the giveaway last weekend.
I had asked what you were up to for the weekend, and it looks like everyone was up to lots of running – many in preparation for upcoming fall running races.  And over 150 of you noted that you were watching Kona from afar (IM World Championships).  I joined in that crowd briefly as well!
As for the winner?  Well, I'd head over to my BFF Random.org to figure out a winner.  I plopped in those 6,109 entry numbers and shook the crystal ball: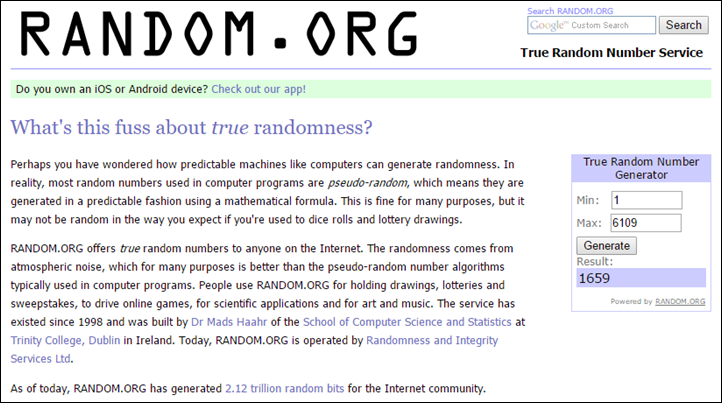 From there I took winner number 1,659 and found the corresponding comment number:

Congrats to John on his win!
As for everyone else?  Well, you can still pickup the Garmin Edge 520 (or, beg someone to put it in your Halloween Trick or Treat bag).
Remember that by supporting the site through Clever Training you also can save 10% on basically everything they sell, unless it's already on some sort of big sale.  From GPS watches to clothing to nutrition.  Plus, they've got plenty of Edge 520's in stock now.
Thanks for the support!