With the three-day weekend wrapping up (even here in France), I figured I'd round out what I've been up to.
1) A brilliant outdoor pool swim
Friday was a bit of an odd day for a Friday, somewhat more busy than I'd appreciate for something that was supposed to usher in the weekend at a more relaxed pace.
As I was coming back across town Friday afternoon in between meetings my route would take me just past a massive pool facility just a few meters outside the city limits of Paris.  The facility sits on a small island in the middle of the river and includes a 25m indoor pool, a 50m outdoor pool, plus a bunch of other recreational pools.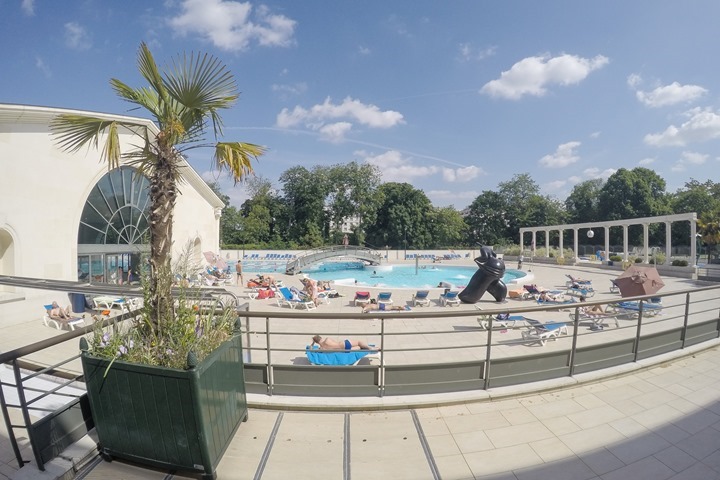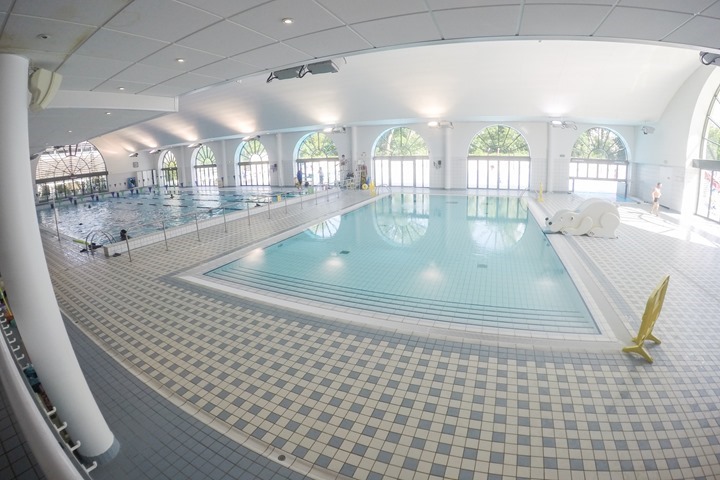 It's the 50m outdoor pool I was most interested in.  Despite having known about the pool from other readers for some time now, it's hardly a close option for me.  There's no easy way of getting there via Metro.  And via bike or car it's at least a 30-minute ride.  So this would be my first time there.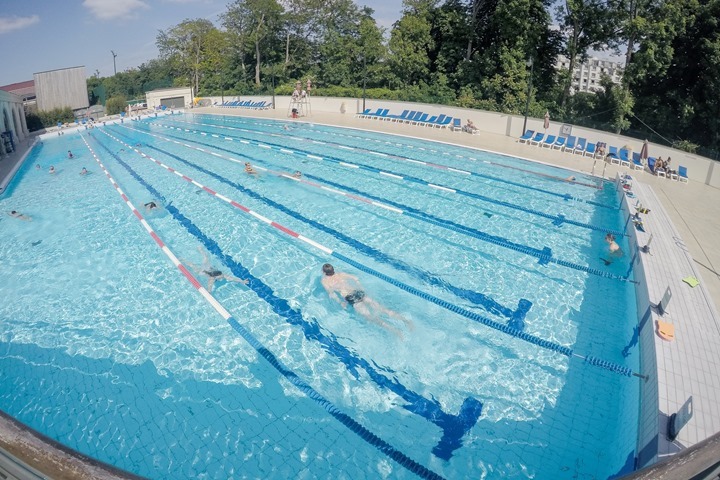 I was quite lucky in that I only had to share my lane with 4-5 other people the entire time – and astoundingly they actually followed the lane recommendations for speeds/styles.  So it was pretty rare that I needed to pass someone.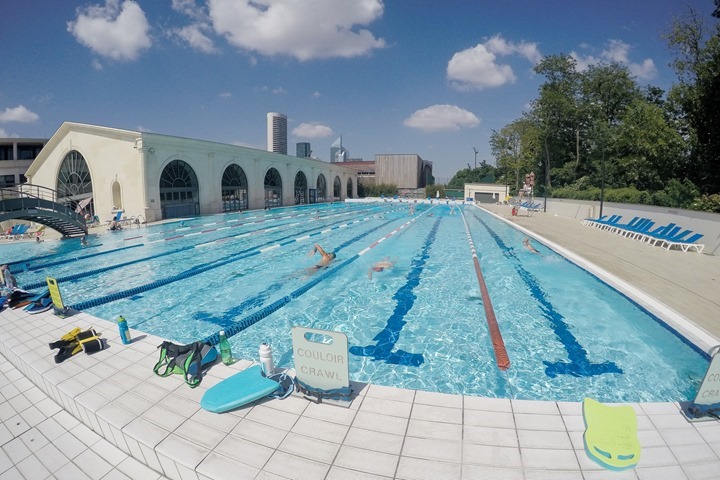 This might make for my favorite pool thus far in the area. And as we go into summer, I could make the effort to come over here and burn a few hours just relaxing on the pool deck after a workout – thus it wouldn't be a totally outsized spend of time.
2) Some unboxing
There was a fair bit of unboxing going on this weekend. Lots of random things came in (or I picked up locally), from the Jawbone UP3, to the Garmin Epix, and Vector2.  I took care of the Epix first, since I wanted to run with it Saturday during my long run.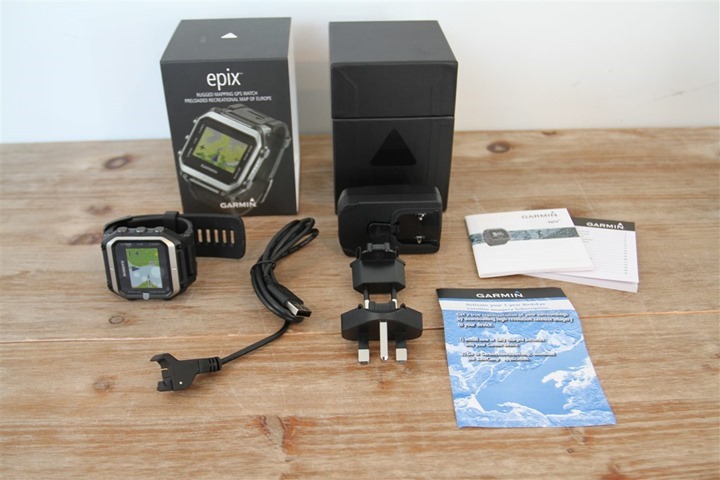 I've got some first impressions in the next section after my run – but I've been using it on all activities thus far.  You can follow both various activities I've posted as well as other thoughts on my existing Epix post down in the comments section.  Rough timeline for an in-depth review is late June.  I've got a bunch of interesting travel locales over the next few weeks (much of it in the mountains) – so it'll make for good testing grounds (trail-specific).
I also unpacked Vector2, though didn't quite have the time to install it on my bike before my Sunday ride.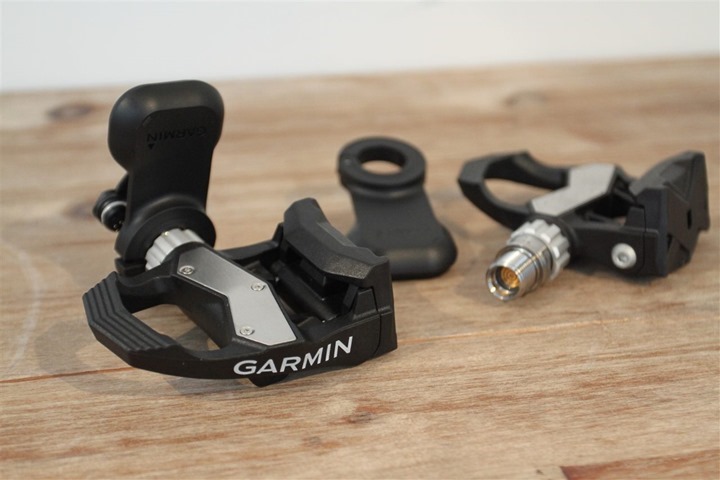 We had to get the Cake Studio prepared for some events on Sunday (which also then meant that I couldn't really use the DCR Space either during that event).  No worries, it gave The Girl and I a reason to not work all weekend either.
3) A City & Trail Run to the French Open
After unboxing the Epix and getting the firmware updated, I headed on outside.  My schedule called for one thing, and I totally misremembered it as something else by time I got to running.  So I ended up with a rather vanilla 1:25min run than the slightly varied run that I was supposed to do. Sigh.
I started off with a loop around the island before heading across the city through all the major tourist sights.  From the boats on the River to the Louvre, from Concorde up the Champs-Élysées to the Arc de Triomphe – I saw it all and more.  This was probably at the verge of being just too busy a route for this time of year.  Though I lucked out on traffic lights and it was pretty smooth.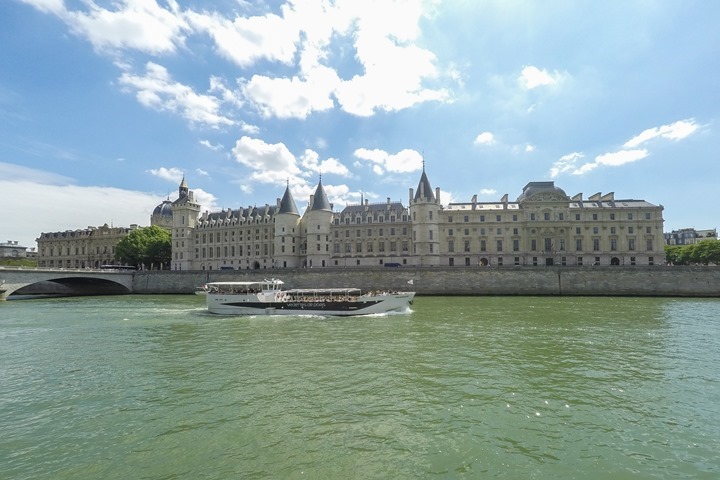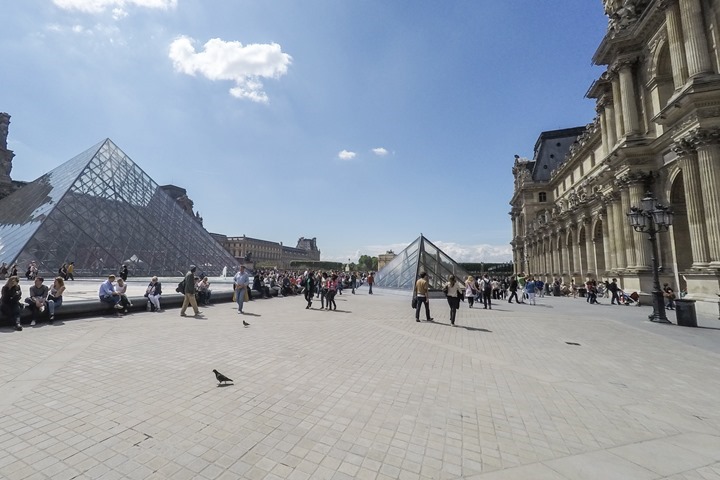 Once I got to the end of the Champs-Élysées I made a loop around another giant traffic circle and entered into the forest.  My goal here was just to wander a bit and burn some mileage in the trees. While many trails appear on Google Maps, that's really only a fraction of what's actually in the park.  For the most part I was on on the unmarked ones, just bumbling around: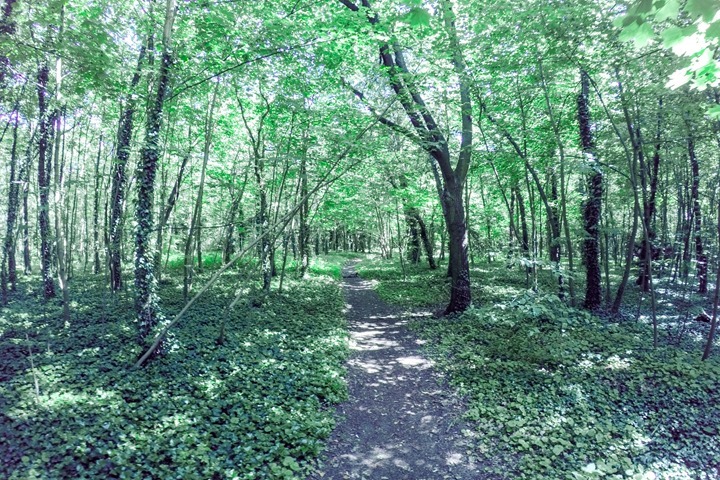 You lose a bit of speed this way – but since my run was HR driven anyway, it didn't really matter too much.  Plus, it was a beautiful day out (albeit perhaps a bit warm by local standards).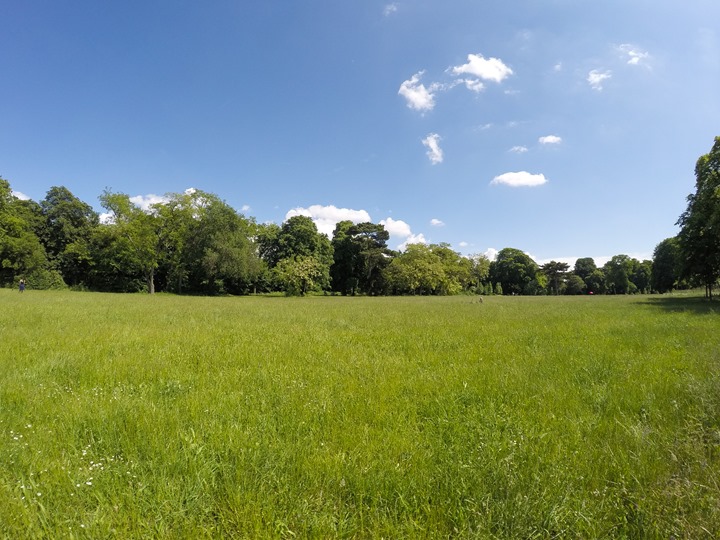 When I was done, I took…uhh…an armie?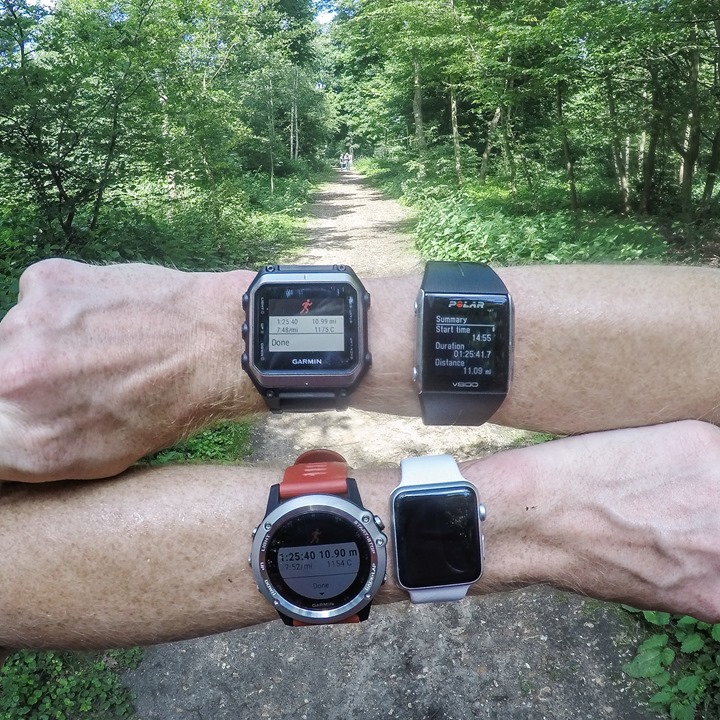 While having the mapping capabilities on the Epix is cool, the unit just didn't feel as 'polished' as the Fenix3 or FR920XT from a user interface standpoint. It's just tiny little things with it there that you notice when operating them side by side.
My finish line was roughly the French Open, which started this past weekend.  We don't have tickets this time, though to be fair we aren't actually in Paris much between now and then.  Below is one of the practice courts used across the street.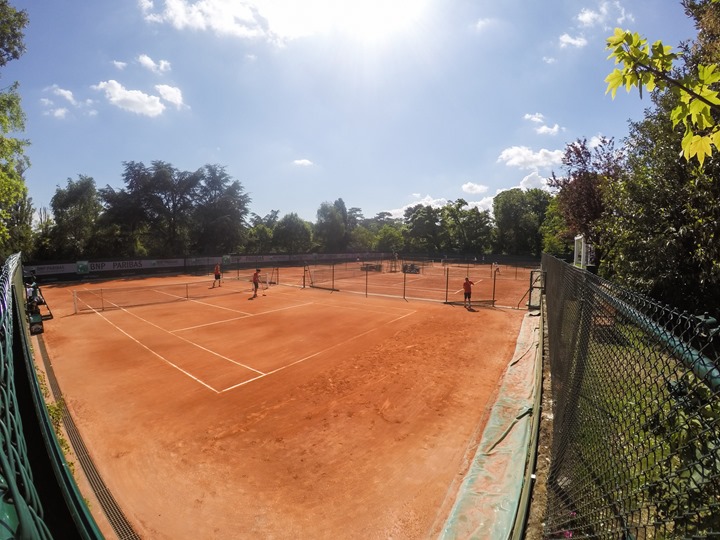 But you know what's the best thing about the French Open? Free orange juice. Seriously. From Roland-Garros there's a Metro station next to it that I take right back home, making it great for a one-way run.  Up top though they were giving out large glasses of cold juice, and even bottles to take with you.  Brilliant!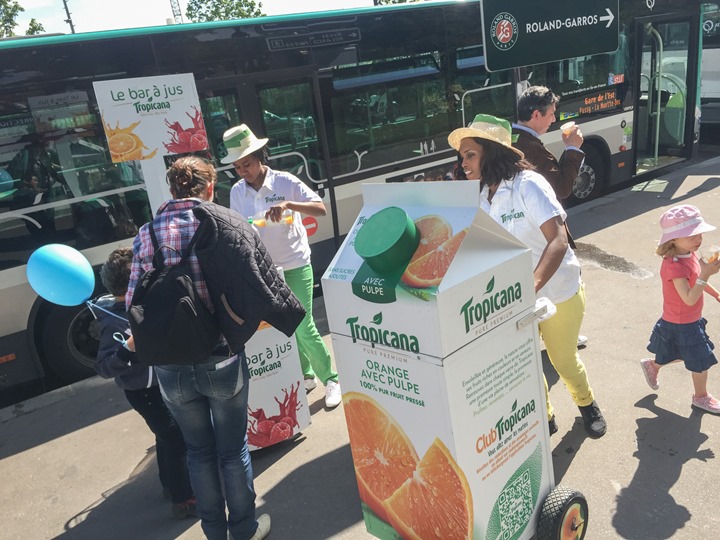 With that, I headed down under and got aboard for the quick trip home: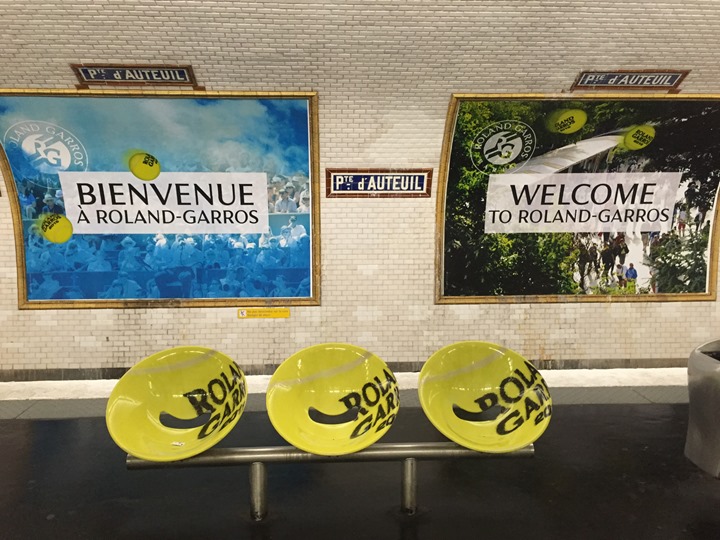 Cute seats there…
4) A Sunday Brick
Sunday morning I loaded up the bike with all assortment of gizmos and headed out for a ride:
The ride was fairly straight forward for me – just an out and back to Versailles, about 2ish hours all-in: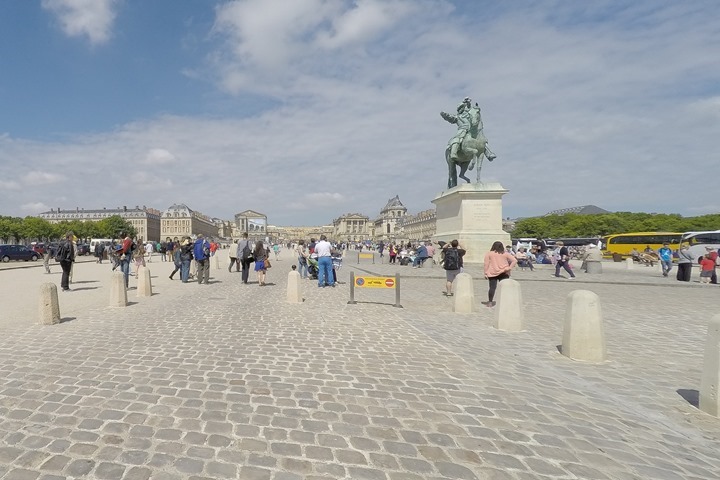 The last 25-30 minutes were a string of 6-minute long intervals. Because this last 25-30 minutes also happens to be in the city, they ended up a bit more fartlek like.  So some were 5:30, and others 6:30, just however it fit around lights and such.
After the ride, it was straight onto the run for a 20 minute jaunt around the park and river.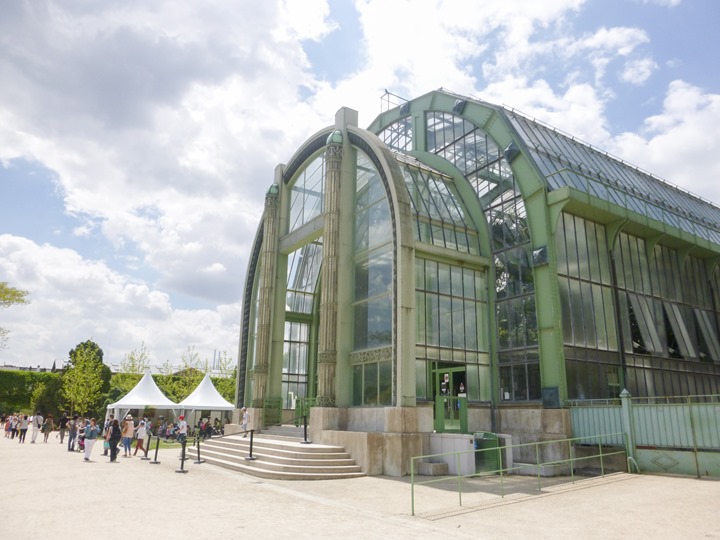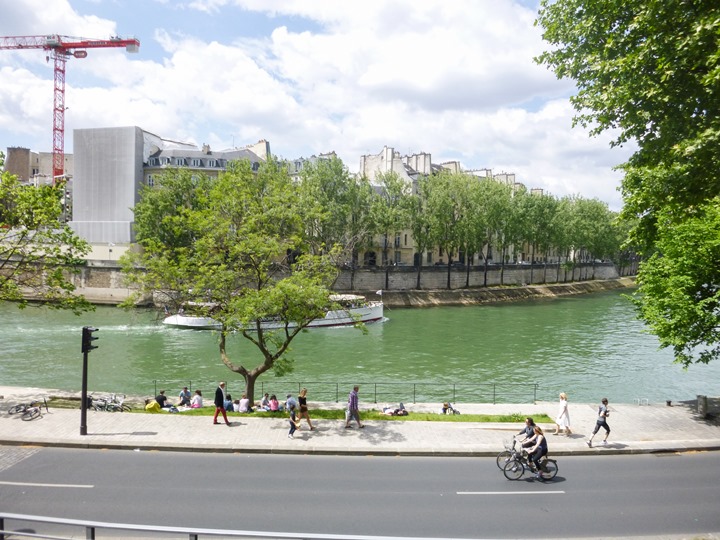 Here's three units I took with me on the run. The Apple Watch was sans-phone, so no GPS.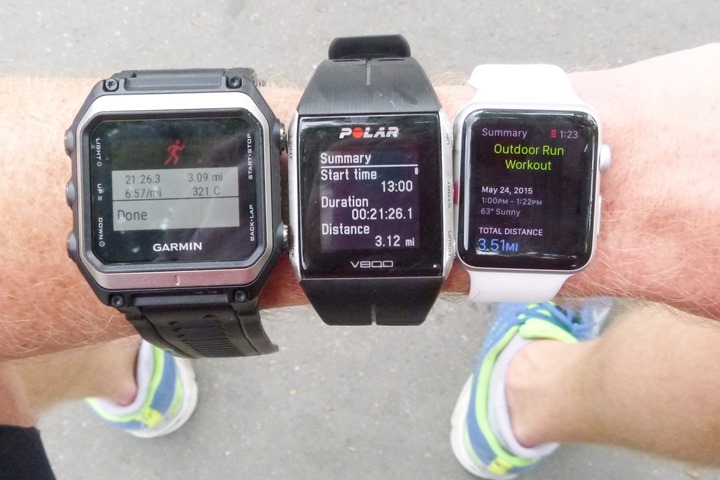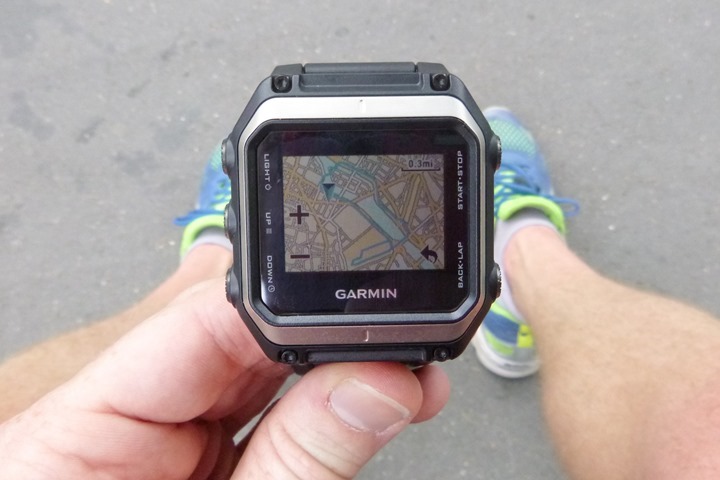 Then back to the studio where I had just a few minutes to get cleaned up before an event started.  Definitely a tight schedule!
5) Hello Poland!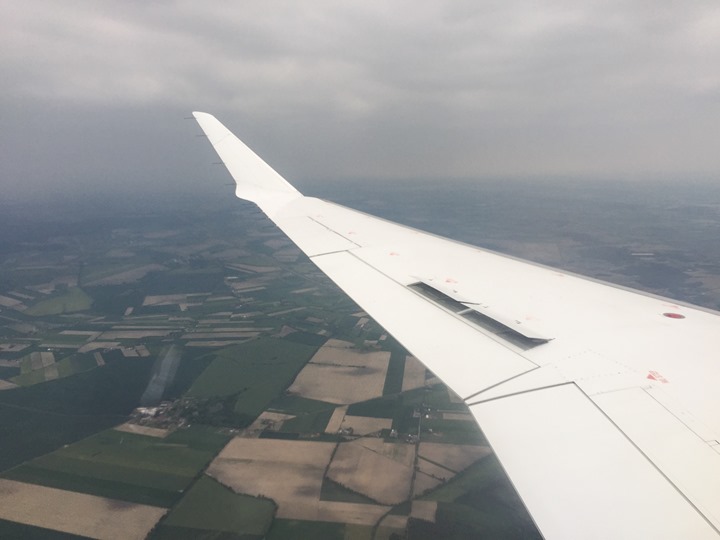 Somehow in my work-trip scheduling confusion I didn't realize that Monday was a public holiday (not just in the US, but more importantly in France).  I've been attempting as of late to really 'force' my work trips to not start on a weekend.  When you travel every week, and you lose every Sunday afternoon/evening to being on a plane – you realize you loose a fair chunk of that weekend relaxing time.  Same goes for balancing late-night arrivals. I've historically always booked the absolute latest flight into a city, which works well in terms of maximizing time at home.  But arriving at 12-1AM (or later) each time also tends to make for a long week.
I generally have fairly good control over my work trips (be it dates, hotels, or flights), so it's mostly just a matter of making everything fit for a given trip against other commitments.  Of course, this gets trickier in places that don't have weekends aligned to European weekends, such as in the Middle East – whereby showing up on a Monday or Tuesday is much later in the week.
In any event, not realizing that Monday was a holiday I went ahead and booked my travel out Monday afternoon to Poznan, Poland.  It's not terribly difficult to get to this town, but it is a bit of a time-suck since you've gotta connect elsewhere in Europe first.  Of course…this was all before I realized that Monday was a holiday. Sad panda.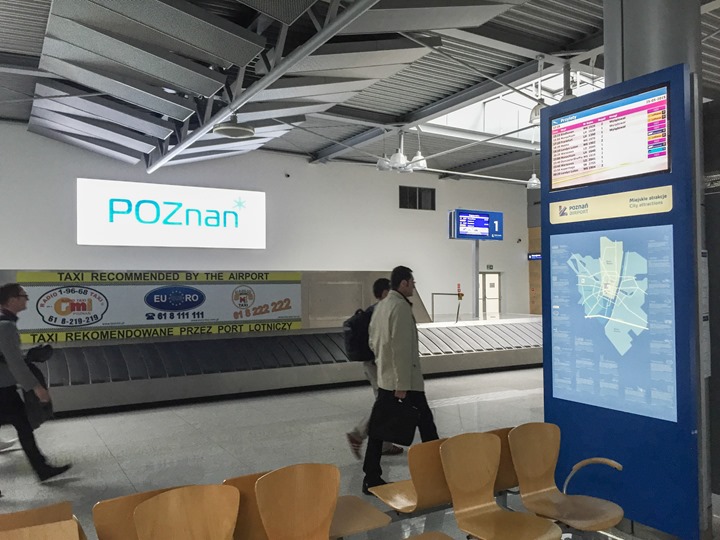 Still, Poznan is new to me – and getting in at 5PM allowed me a bit of free time.  I brought along my newly arrived Phantom 3 Pro, getting the hang of that a bit quite out a ways from town in the middle of nowhere.  Lovin' it thus far.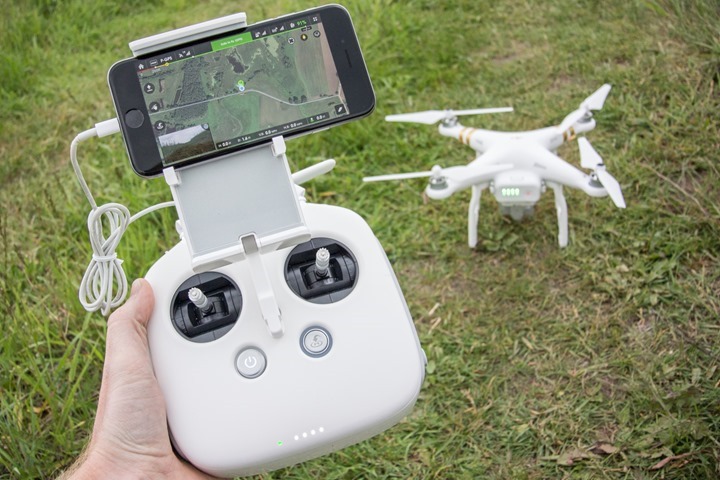 The integrated Lightbridge for streaming (I can even do Live Streaming in HD straight to YouTube live). And the 4K quality is impressive, albeit taking approximately forever on my laptop to create a short (and likely boring) video of the small pond I flew around.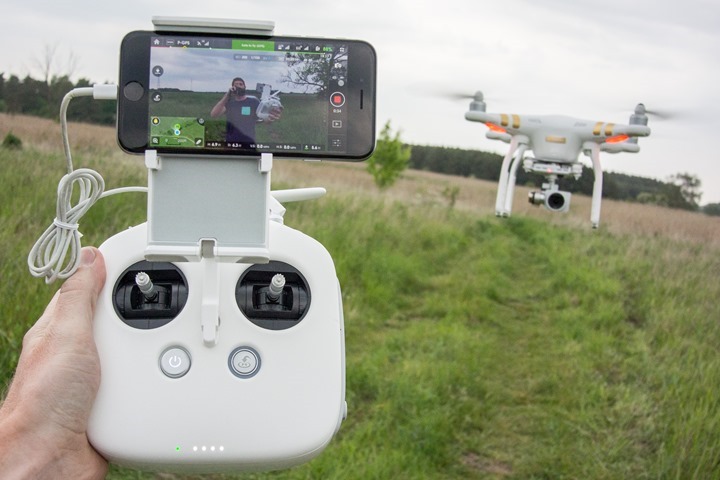 In any event – on the sport front plenty of running by the looks of it around here, so that should make for a good workout Tuesday – I believe I've got some solid intervals on the docket.

Have a great week ahead all!