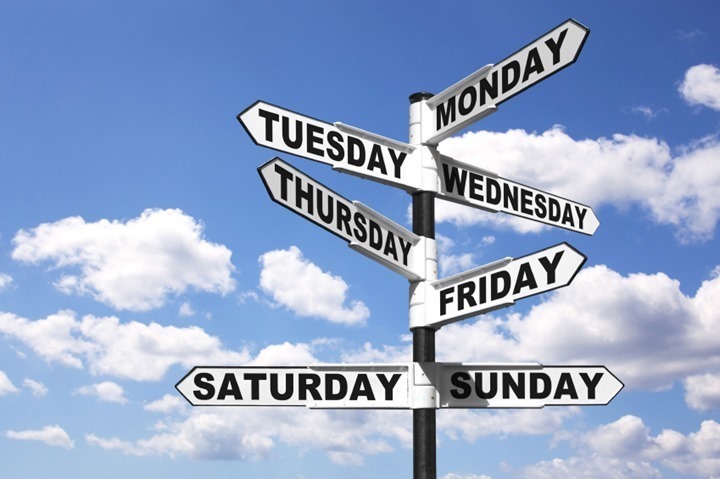 The Week in Review is a collection of both all the goodness I've written during the past week around the internet, as well as a small pile of links I found interesting – generally endurance sports related. I've often wondered what to do with all of the coolness that people write, and while I share a lot of it on Twitter, Facebook, and Google Plus, this is a better forum for sending it on to y'all. Most times these different streams don't overlap, so be on the lookout at all these places for good stuff!
So with that, let's get into the action!
DCRainmaker.com posts in the past week:
Here's all the goodness that ended up on the main page of DCRainmaker.com this past week:
Sunday: Week in Review–May 17th, 2015
Monday: 5 Random Things I Did This Weekend
Thursday:  The Girl's 2015 Swim/Bike/Run Gear I Use List
Friday: The Pioneer Power Meter System In-Depth Review
The DCR Podcast:
We slightly tweaked the format a tiny bit this week, based on much of your feedback.  This week we start off with a bit more of a longer/deeper discussion on certain topics before going to Q&A:
This week's podcast includes:
– Longer discussion on Apple Watch waterproofing tests
– Discussion of the new Garmin FR225
– ANT+ vs Bluetooth Smart and why it might matter to you
– My thoughts on how long we'll stay in Paris
– Random other goodness!
Thanks for listening! Subscribing and rating in iTunes is much appreciated, and be sure to send in your questions via the voice mail widget at the bottom of the podcast page!
Clever Training Sports Tech Deals: Garmin Vector (+ a bunch of other things expiring tomorrow)
There's currently a $300 rebate on the full Garmin Vector pedals, and a $150 rebate on Vector S. This CAN BE combined with the DCR/CT Clever Training VIP program that saves you 10% (plus free shipping, with the discount pre-rebate price).  So you're looking at a final cost of about $1,050.  Note, this is the original Vector, and not Vector2 systems – and only while supplies last (meaning, they aren't making original Vector anymore).
In addition, as with last week, the following deals expire tomorrow. The rebates go a fair bit longer, but not the sale prices:
Garmin FR220: Down to $175 including rebate ($249 normally > $199 on sale > $25 mail-in rebate = $175)
Garmin FR620: Down to $299 including rebate ($399 normally > $349 on sale > $50 mail-in rebate = $299)
Garmin Fenix2: Down to $239 ($399 normally > $239 on sale)
If you click on any of those links, you can also see the heart rate bundles too, as well as the various colors/versions.  Note that the DCR Clever Training discount is not eligible on the Garmin items, though the free shipping is.
Additionally, you've got Saris/CycleOps getting into the action, this time with the DCR reader discount still eligible (plus free shipping):
All CycleOps Trainers 20% off (+ another 10% for DCR readers with DCR10BTF)
All car racks 20% off (+ another 10% for DCR readers with DCR10BTF)
And free shipping on all those items too!  PowerTap items are not eligible for this sale.
Stuff that I found interesting around the interwebs:
Here's a not-so-small smattering of all the random things that I stumbled on while doing my civic duty to find the end of the Internet:
1) Truck driver harasses cyclist who happens to be a police officer: Awesomeness ensues.
2) Apple Watch might get some new features: This is separate from the firmware update that came last week (I cover that in the 'updates' section). I'd really expect at some point it'll get some of the basics like sleep tracking – since everyone else has it.  While battery life is a concern there, you might as well give folks the option to decide when to charge (such as at their desk at work).
3) Ride in a Mavic Support Car at the Tour de France: So…how about you all enter here, and then perhaps you just let me ride in your place? I promise to document it thoroughly 0n 18 GoPro's. Deal? (via Aerogeeks)
4) The Secret Pro Is Back: One of my favorite segments on CyclingTips – always worth the read.
5) Spotify unveils running focused features: This will select music that matches your running cadence.  As a Spotify user, I might be tempted to actually run with headphones (I generally dislike doing so).  While there are other apps that do this, Spotify's library is the key here.
6) Gels that are now 'energy patches': I never knew such a thing even existed.  Borderline tempting to try.
7) What happens when a pro triathlete retires? Hint: It's not playing golf.
8) Will the Giro make another attempt at a US start? Quite potentially. A good rumor-free article direct from the source. (via Competitor DC)
9) 50 Ironmans, one a day in every state: Well then, don't I feel lazy. Will be interesting to watch. As others have noted, his major blockers/issues will primarily be logistical/travel in nature. Just so many ways that a single trip-up can slow things down. (via Slowtwitch Forums)
My YouTube Videos of Note:
I plopped up a new unboxing video this weekend, of the Garmin Epix unit:
Expect more Epix videos over the next month (roughly) as I work towards an in-depth review in late June.
Crowd Funded Projects of Athletic Note:
I regularly sift through Kickstarter and Indiegogo (plus a few others on occasion) looking for sports projects.  If you're unfamiliar with projects, read my detailed post on how I decide which projects I personally back.  Note that as always with crowd funded projects, assume the project will be late and will under-deliver on features. Thus far, on the numerous products I've helped 'fund' (except a leather bike handle), that's been the case.
(Hmm…I'm going with not much of interest to me here this week.  A few semi-bike related things out there – but nothing core sports tech that I thought was really worthwhile.)
Sports Technology Software/Firmware Updates This Week:
Each week I quickly highlight some of the new firmware, app, software and website service updates that I see go out. If you're a sports technology company and release an update – shoot me a quick note (just one liners is perfect, or Tweet it at me is even better) and I'll make mention of it here. If I don't know about it, I won't be able to post about it. Sound good?
Apple Watch Software Update: This first update aims to address a few things, such as improved non-GPS running (didn't help my run today however).  There are many reports though of people having resting heart rate issues. I dive into that a little bit here in these comments with some detail/thinking.

Basis firmware update: A pretty significant firmware update focused on adding Apple Health and Google Fit support, as well as updates for HR while exercising and a stopwatch (and more).

Training Peaks to retire classic edition: This post outlines what goes away, as well as a bunch of new stuff coming over the next few months.

Garmin Time Zone Maps: This update hits a number of GPS products, so you'll likely see it show up on your watch if you haven't already.

Garmin Vivoactive Firmware Update: Mostly just bug fixes.
—
With that – thanks for reading!