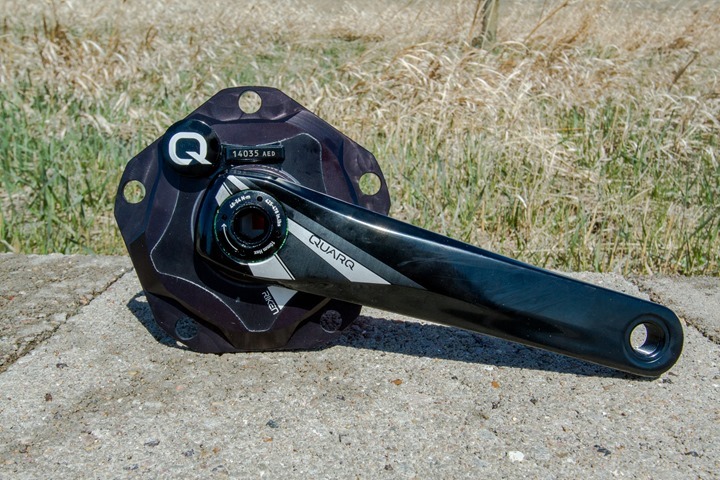 Overview:
Just another day in April 2015 – whereby power meter companies continue to drop the hammer in the battle for your bucks.  Today SRAM's Quarq has announced their lowest cost entrant to date, the $799 Quarq RIKEN AL.  This unit contains a virtually identical power meter spider to that of their existing Quarq RIKEN R, with the change being that the crank arms are now offered in aluminum as opposed to the carbon cranks that's bundled with the RIKEN R.
The Quarq RIKEN lineup is a crank-spider based power meter that captures both legs worth of power (left and right), though it does not capture individual left/right leg metrics.  Given it captures your full power, it's a more appealing…and accurate…option than a left-only power meter (i.e. Stages, Vector S/2S, ROTOR LT/INpower, etc…).
Like other Quarq units it'll broadcast your full power and cadence over ANT+.  It also contains their 10K temperature compensation system that they started rolling out about a year ago.  Cadence will come from the accelerometer within the unit, though like all Quarq units you can still use a magnet if you prefer.
The Details:
The new Quarq RIKEN AL contains forged aluminum crank arms at the base price, but you can also purchase it with chain rings added, such as seen below: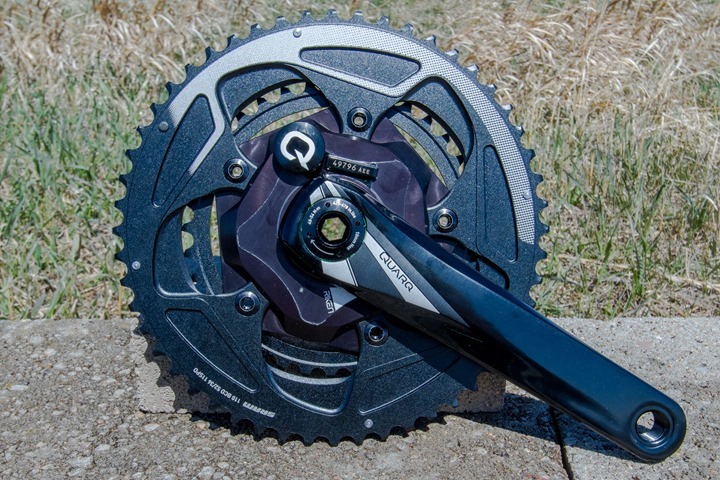 Looking at the exterior, they're very similar. Obviously below you can see see the crank arms are slightly different, but that's of course because they're different crank arm models, with one being aluminum versus carbon.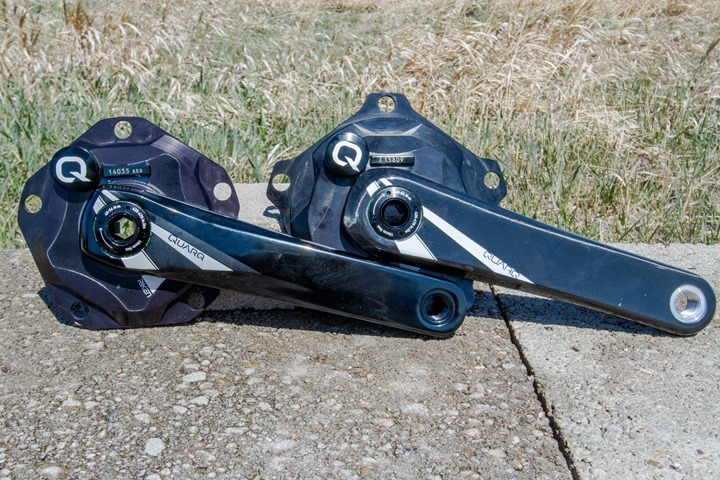 There are some very minor styling differences that you can see on the spider design, but again, it's basically the same.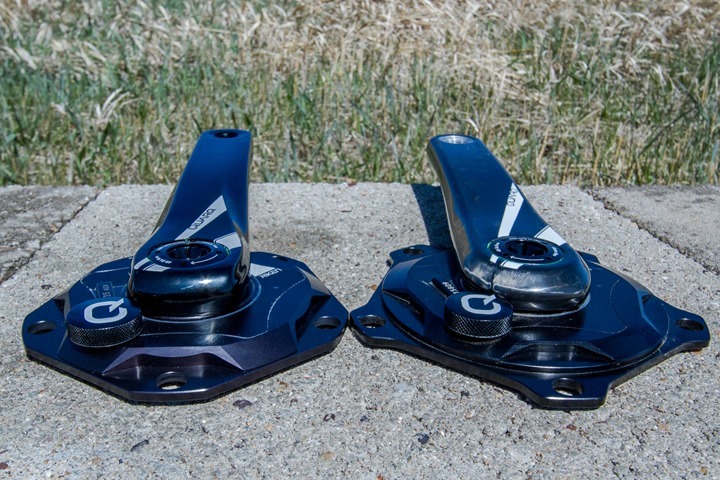 And again, no difference in terms of height there, but of course the unit is heavier with the aluminum crank arms: 659g (RIKEN R) versus 818g (RIKEN AL)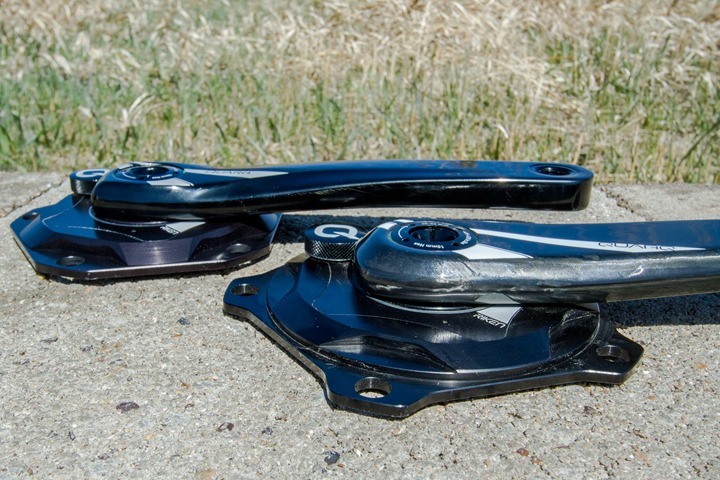 Configuration Options:
The RIKEN AL is available in the following configurations:
Arm Lengths: 165mm, 170mm, 172.5mm, 175mm
BCD: 110BCD (immediately), 130BCD (July 2015)
Bottom Bracket Support: GXP, PressFit GXP, BB30, PressFit 30, BBright (Update: BBRight owners should use the GXP version with a separate adapter)
Pricing-wise, the levels are: GXP: $799/€799/£639, BB30: $829/€829/£659
As noted above, the 110BCD's are available now, whereas the 130BCD's are coming in July.
This is a pretty substantial drop in price for Quarq as far as their cheapest option goes.  They just recently dropped their prices earlier this month from the carbon versions by about 20%.  So depending on how you look at it, this drops the price another near-30% from that lower price level (from $1,099 to $799), or basically 50% off of where some of the units were a month ago (from $1,600 to $799).
This now makes for a very competitive market with three major crank-region players in a $200 price range, with the recent Power2Max price cuts and PowerTap C1 announcement:
Power2Max Classic: $599
Power2Max Type S: $899
Quarq RIKEN AL: $799
PowerTap C1 Chainring: $699 (planned shipping early summer)
Obviously there are other units out there in that price range (i.e. Stages, ROTOR INpower, or Vector S), but none of those captured both left/right as the units above do.  And then there's also to-still-ship options like PowerBeat and 4iiii Precision (both sides), at lower price points.
Lots and lots of price churn for sure – and definitely all good for the consumer!
Thanks for reading!
—
Update!
As a quick heads up, Clever Training now has the Quarq RIKEN AL available for pre-order.  By using the DCR coupon code DCR10BTF, you'll also save 10% on your order with Clever Training and get free US shipping (and it supports the site here!).  You can use the drop-down on the product page to choose the various combinations. Enjoy!