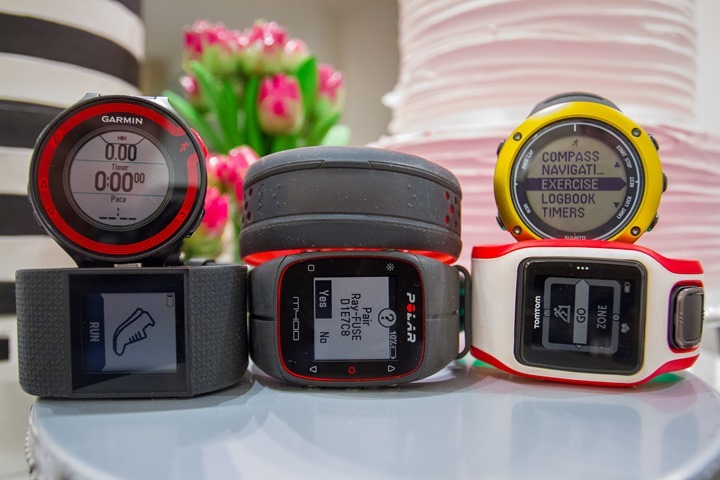 It's definitely time for another giveaway.  Given Valentine's Day is tomorrow, it only seems right to show you some lovin'.  But, it would seem sorta awkward to give you a present and not also give the person you love (or, at least kinda-sorta-like) a present as well.  No?
Thus, I'll be giving away two units as part of this giveaway – one for each of you.  It'll be like a couples giveaway, though you need not be a couple to enter or win.  I'm sure everyone can find a loving friend that is worthy of a new GPS device (or similar).  If you can't think of such a person in your life, I'd suggest expanding your circle of friends.
Those who win will get two units valued up to $270US (each) from Clever Training.  This could be currently shipping units like the Polar M400, or, upcoming units like the Garmin Vivoactive once it ships.  As long as the value is under $270US per device you can pick whatever you want from Clever Training.
Here's a few ideas to get ya thinking:
The Fitbit Surge GPS watch
TomTom Runner Cardio GPS watch (with optical HR sensor)
Garmin Vivoactive GPS smartwatch
Polar M400 GPS watch
Mio Fuse Activity Tracker with optical HR sensor
Suunto Ambit2 S GPS multisport watch
How to enter:
Leave a comment with: A description of your Valentine's Day training or racing plans.
Simple as that!  As usual, Clever Training is sponsoring the giveaway.  Remember you can save 10% off anything they sell through either the coupon code or the DCR/CT VIP program, plus of course free US shipping for goods over $75US.
Thanks for reading!
The giveaway entry period will run through Monday, February 16th, 2015 until 11:59PM US Eastern Time.  Winner will be selected randomly. One entry per person. The product will then be ordered immediately and shipped immediately, assuming in stock.