Here's the rundown on what I've been up to the last few days!
1) Flew back from Dubai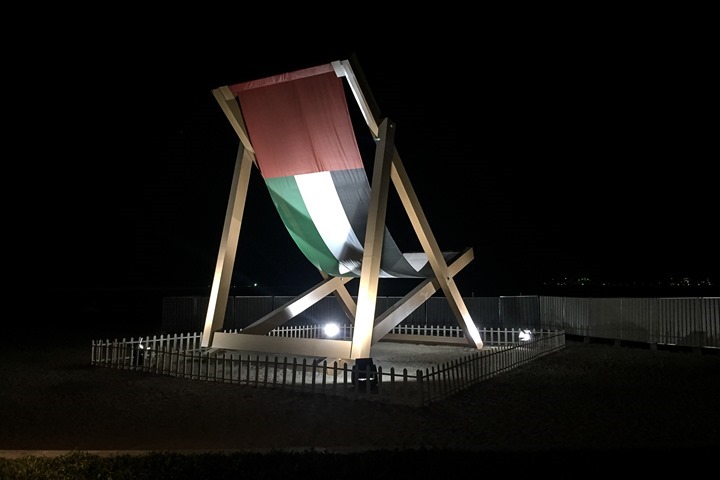 I started off my weekend working my way back from Dubai.  It's only about a 6hr flight from Dubai to Europe, so on a redeye flight it fits in that slightly awkward timeframe where you actually want more flying time to sleep more.  No worries, with the final hop from London to Paris I made up for it.  I'm not exactly sure where our plane went during that normally short flight time, but the trip took far longer.
Soon, I was home.  And thankfully customs at Paris Orly (the smaller of the two major Paris airports), is awesome-quick.  It's a relatively small airport, with a bunch of separated terminal chunks.  Kinda like Washington DC's DCA/Regan airport.  Plus, it's right on the edge of the city itself.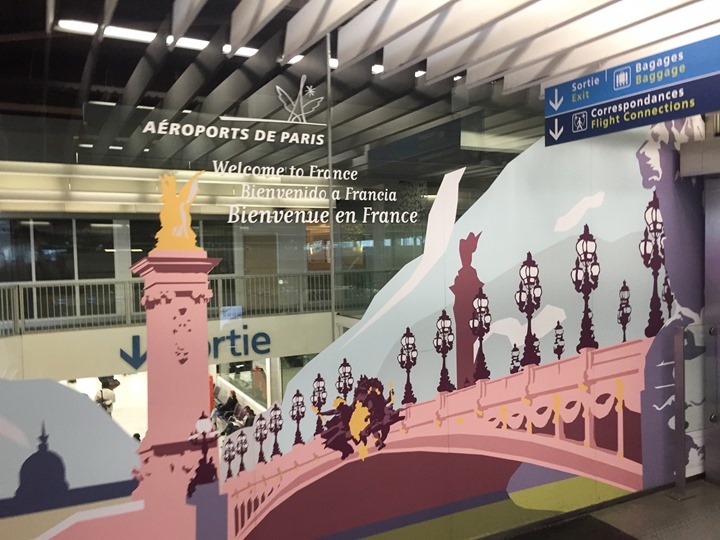 2) Tested various trainer software
While I had hoped to have the trainer software app roundup out last week, my impromptu Dubai work trip sorta skewered that.  So, I spent a bit of time this weekend working through some of the trainer apps.  For example, I tried out the FulGaz app, which has recorded outdoor ride videos that you can ride indoors and have the app control the trainer.  Currently, it controls the Wahoo KICKR.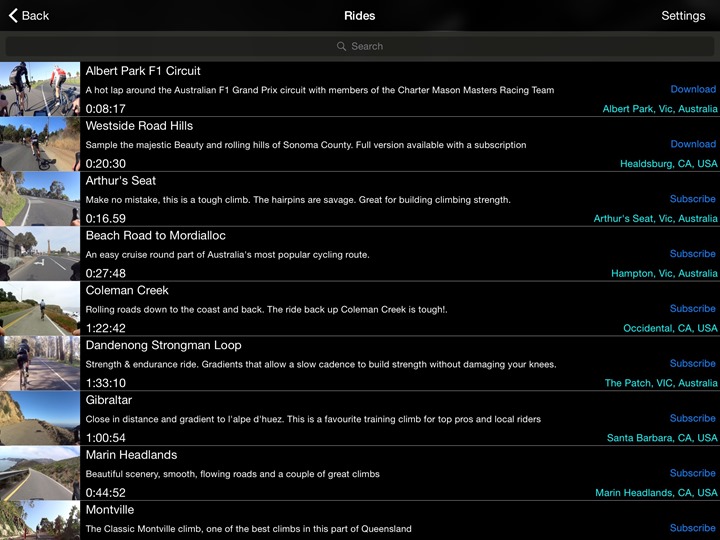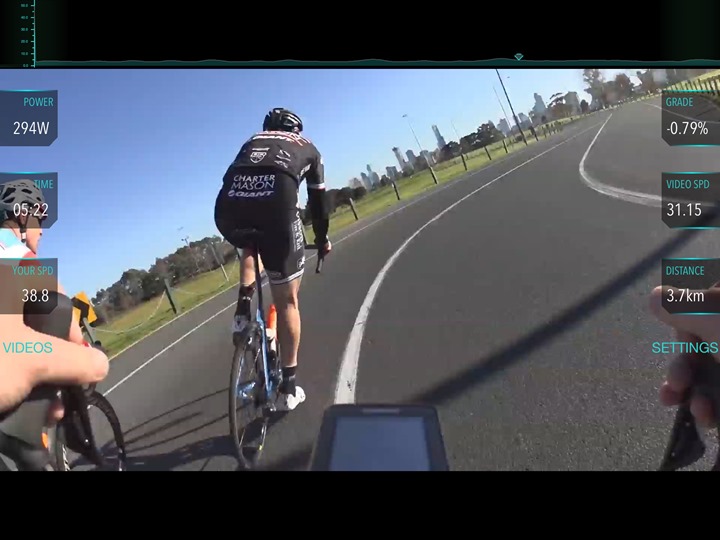 Cool stuff, but more on that on later this week.  As noted before, my roundup will be more of a collection of all of the trainer apps out there – rather than a specific set of recommendations.  Of course, I'll give my opinions along the way (as always!), but it won't be in-depth reviews of each app.  Think of it like a buffet – something for everyone.
3) Walked over 20 miles
With The Girl's Dad in town, we've been busy enjoying the city from end to end.  While he's been many times before, it's always fun to walk around.  In our case, mostly in the pursuit of food.  But occasionally we'd do something touristy, like look up at the Eiffel Tower: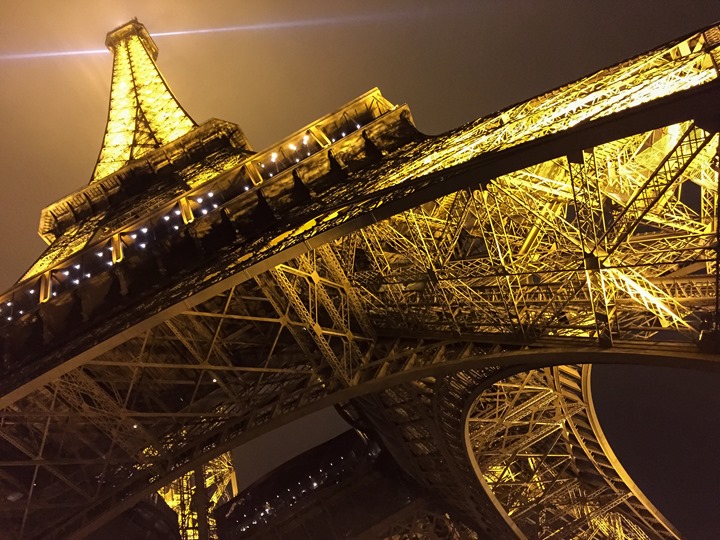 But of course the fall colors are in full swing now (it's always a little bit later here than in the states it seems), so lots of prettiness to look at: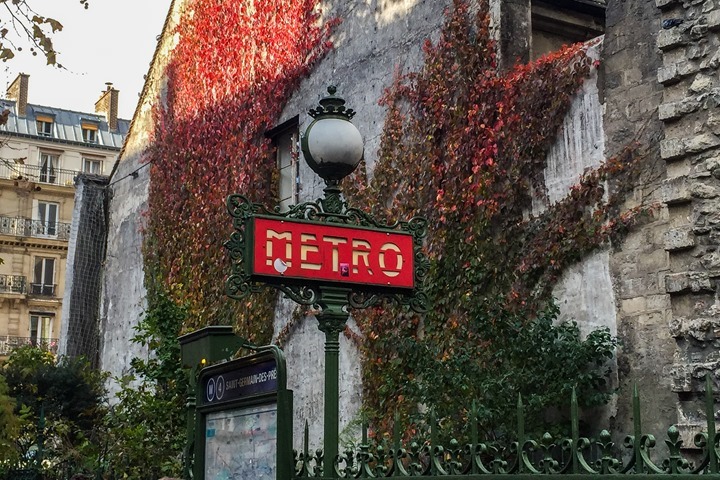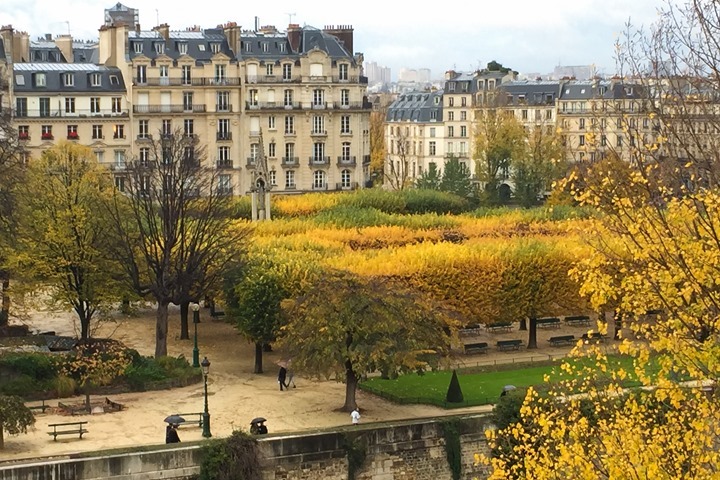 And on top of fall leaves, it's also the start of the various Christmas related stuff here.  For example – the windows at some of the major department stores are out in full decorative force!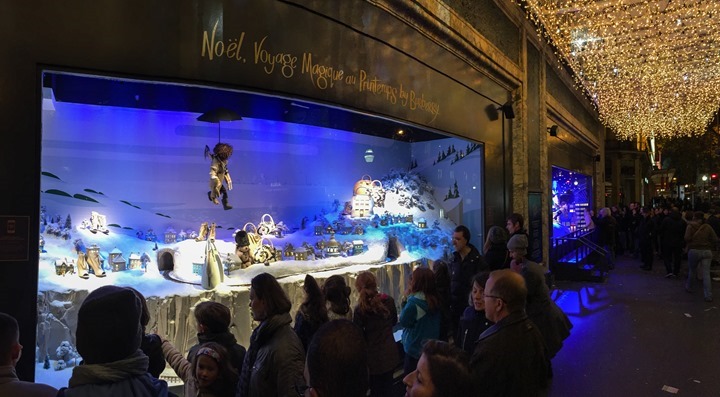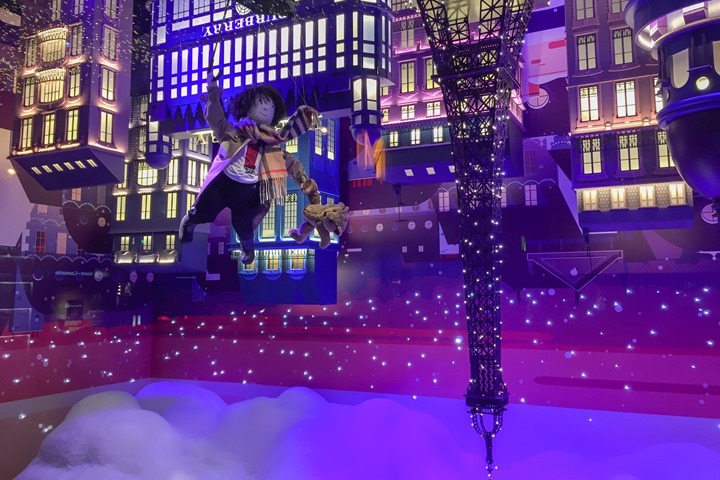 And then the Christmas Markets opened up on the Champs-Élysées.  While it's more or less the same stuff each year, it's still fun to go for a wander up and down on a nice evening.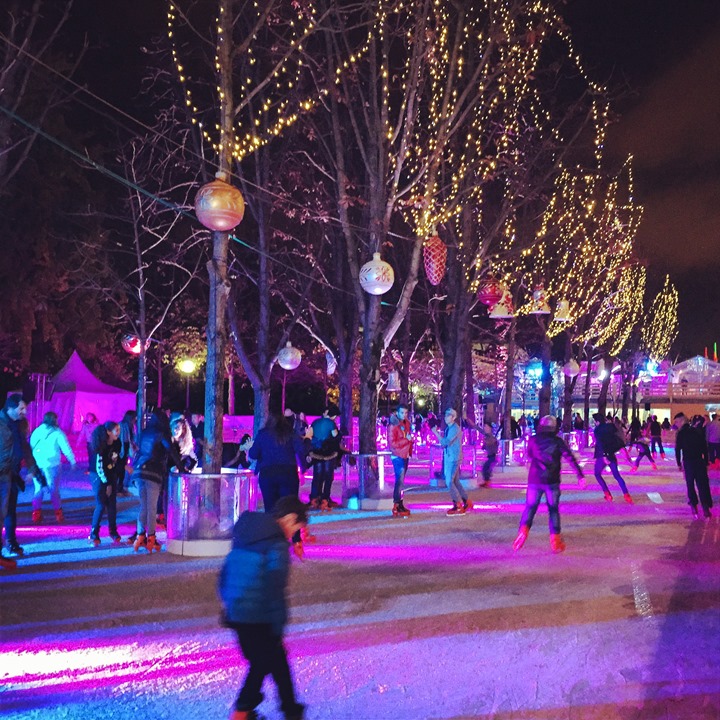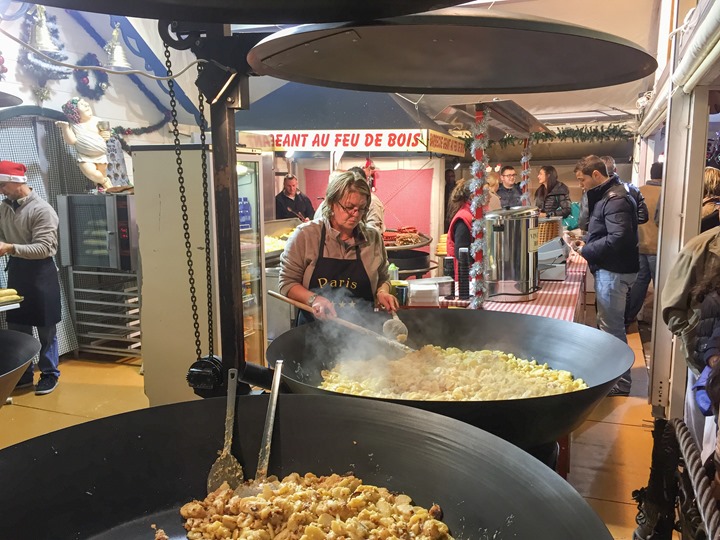 In all our walking, it was just a bit over 20 miles over the course of the weekend.  And that's in addition of course to runs and such.  Yet somehow, it feels completely normal here.  You simply just walk where you go and enjoy the journey.
4) A very wet evening run
As Sunday slid towards darkness the rain continued to increase.  Unfortunately, I had a bit of a run to knock out.  Though the silver lining (in the many wet clouds) was that the closed highway was mostly empty of other people.  It's usually closed on Sunday's, but oftentimes it's packed with other runners/cyclists/skaters/dogs to dodge.
The secondary benefit of this route was that I was able to test a slew of different GPS devices and see how they handle tunnels and loss of GPS signal.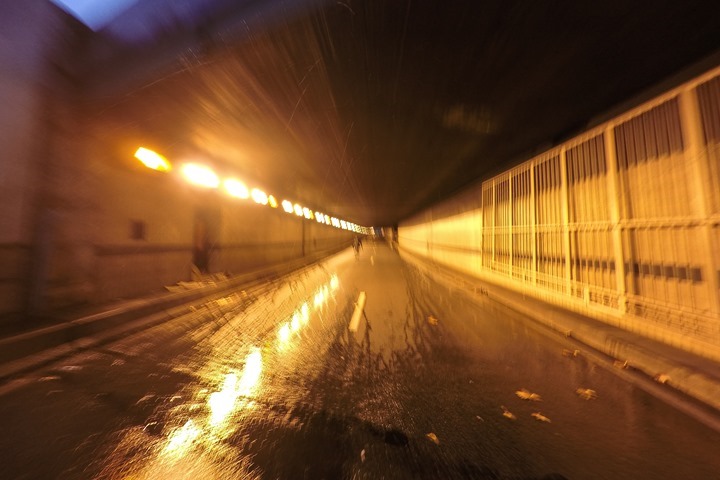 This specific route has two tunnels in it.  The first (above) is short – perhaps .15 miles long or so and perfectly straight.  The second is much longer – about .50 miles long, and curves slightly underground in an s-shape.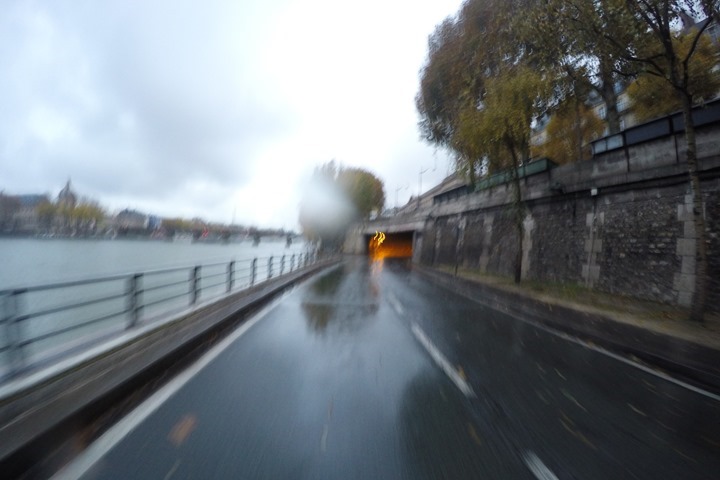 When going through tunnels, I'm specifically looking at these core items:
1) Does the watch utilize a secondary method for pace in the tunnel (i.e. wrist or footpod)?
2) When it fails over to that secondary method from GPS, is the pace relatively consistent – or are there issues with non-GPS pace calibration that must be looked at?
3) Is the distance increasing using the secondary method?
4) Once I exit the tunnel, I ensure that it doesn't 'double-up' the tunnel distance again.  Sometimes watches will have bugs that cause this.
5) Once I exit the tunnel, does the GPS track show a relatively clean pickup of the GPS signal?  Sometimes watches will show a GPS track pickup hundreds of yards/meters away from the tunnel exit.  The GPS device should ensure the accuracy of the signal is reasonable before switching back to GPS.
In this case, three of the four devices did the above without issue.  The fourth device didn't support accelerometer based pace/distance, thus, it didn't do anything in the tunnel.  Further, because the tunnel has a bit of an s-curve aspect to it, it meant that it actually shorted the distance a little bit.
By the end of the run, some 11 miles later.  It was still raining.  A lot.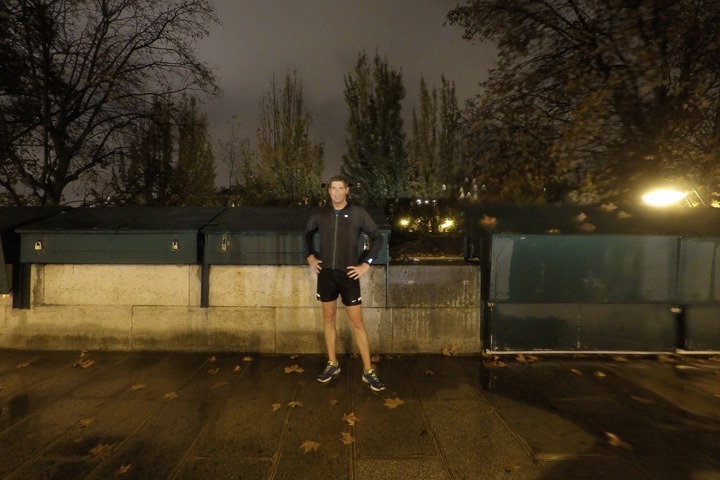 But, at least it was mostly a warm rain.  Which is a thousand times better than a cold rain.
5) Ate a lot of food around the city
With The Girl's Dad being into trying all sorts of foods, we made our way around the city eating all over the place.  It was sorta like a pub crawl…but for food.
We went back to one spot we hadn't been to since last Spring with friends – La Veraison.  The below was a soft-boiled egg that once broken spilled out into the chanterelle mushrooms and bacon.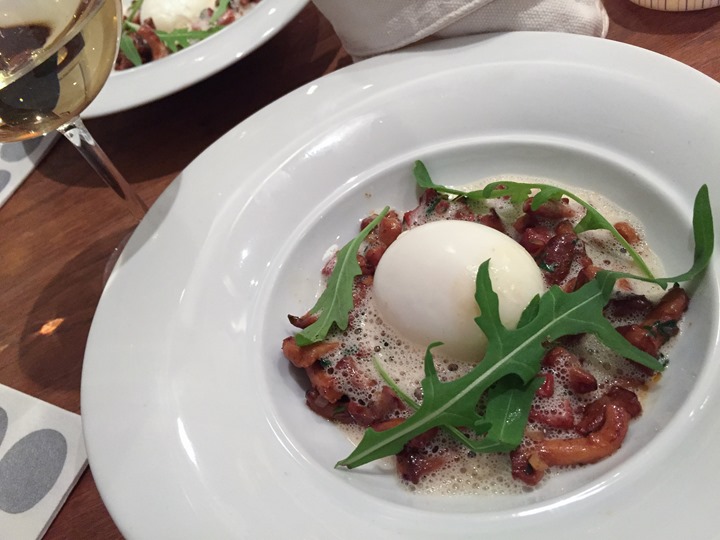 And the dessert there was just as good.  Obviously, we had a bit of a sampler platter of desserts: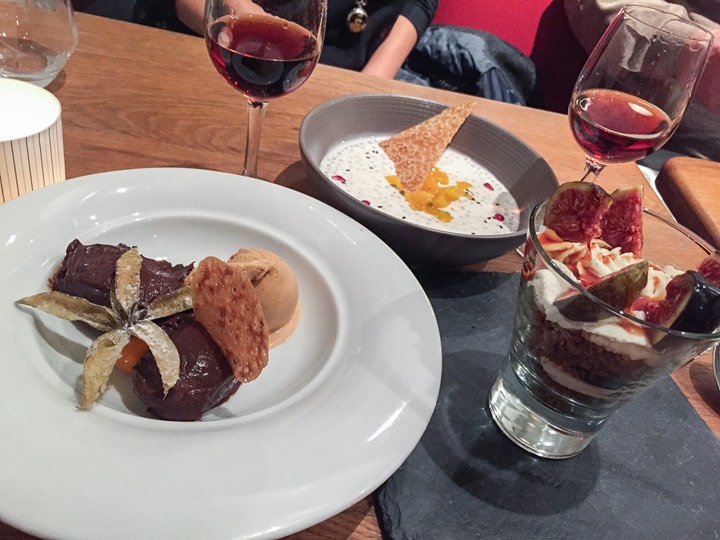 We also tried out a new place we hadn't been to yet (13-A Baker's Dozen), that opened up this past winter.  It's a bit of Southern US style food, though with plenty of French touches.  Great stuff.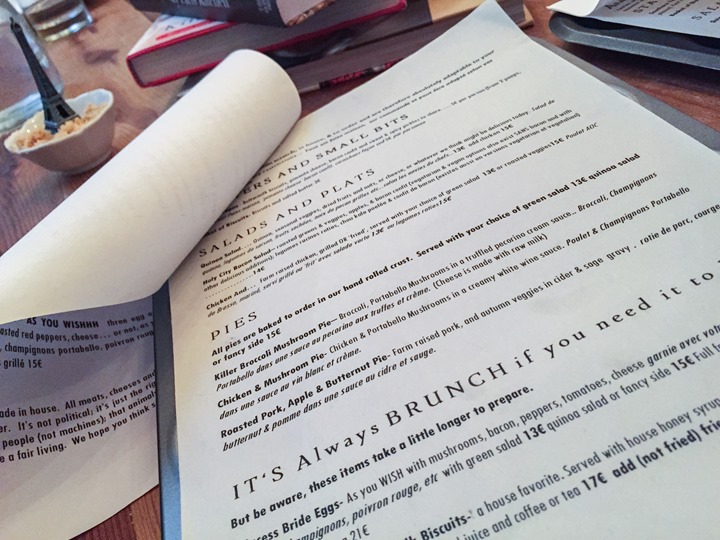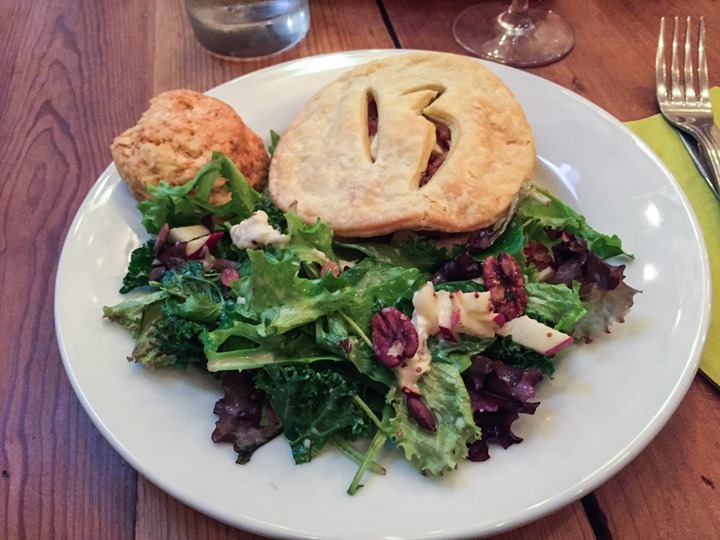 Along the way later that day we were walking on one of the islands and found a new pastry place, which makes choux.  These are pastries which are then injected with a crème.  Often used in French style wedding cakes in a croque-en-bouche.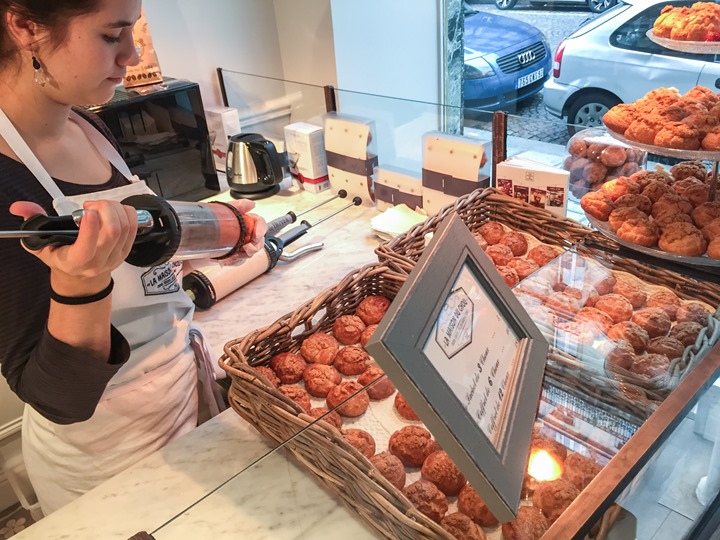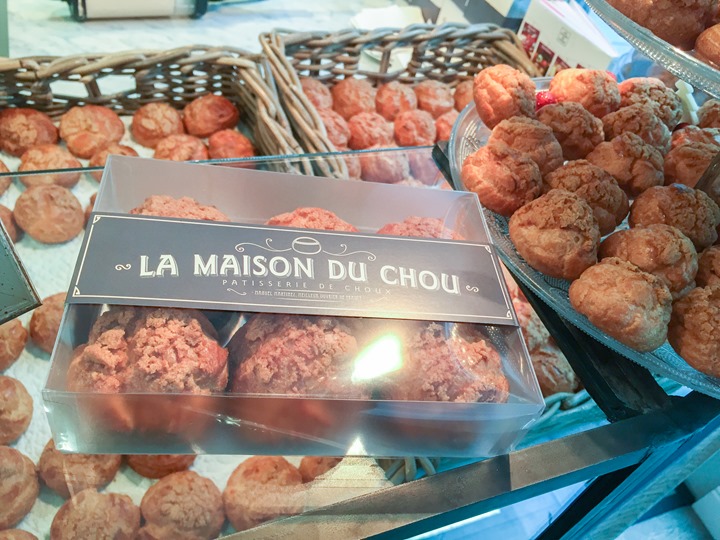 Pretty good, better than I would have expected actually.  I might even go back again…
Speaking of food places we go back to – I put together a few weeks back a small page of some of the Parisian restaurants that we visit semi-regularly.  They're all located here, for those who are in town and looking for some of our favorites.
—
Thanks for reading, and have a great week ahead!