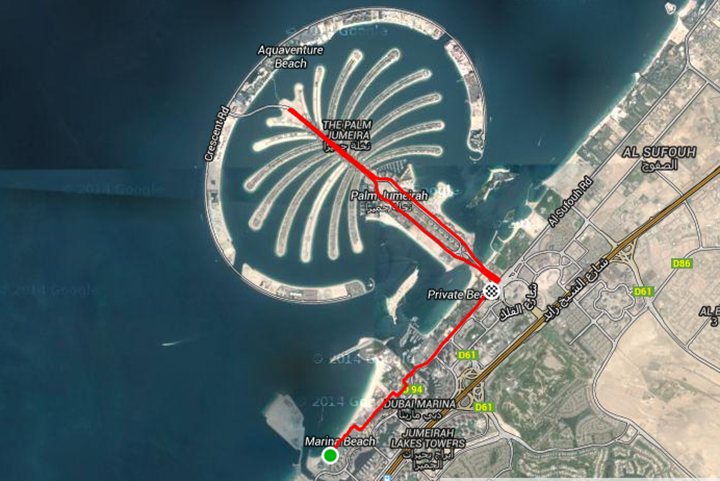 Every once in a rare while, I plan a route simply because it'll look cool from space.  And so was the case tonight.  I had an interval run of sorts to knock out, and after I finished up at work I zipped out to get the run done.
I was down here on a very last minute work trip.  As in, only an hour's notice before I was at the airport catching the last redeye flight of the night.  I'm now at the airport headed back home.  While I had both runs and bikes on my training schedule, I figured I'd at least be able to squeeze in a late night run somewhere in there.  The weather is plenty warm for it, and the location I was staying made it easy.
The Palm Jumeira (where I ran) is a man-made island-thing that was built by reallocating land into the shape of a palm tree.  It's not the only one in Dubai. There's another palm tree, along with an island series called 'The World' that vaguely looks like the earth…if a two year old did it in his sandbox.  You can see all three below: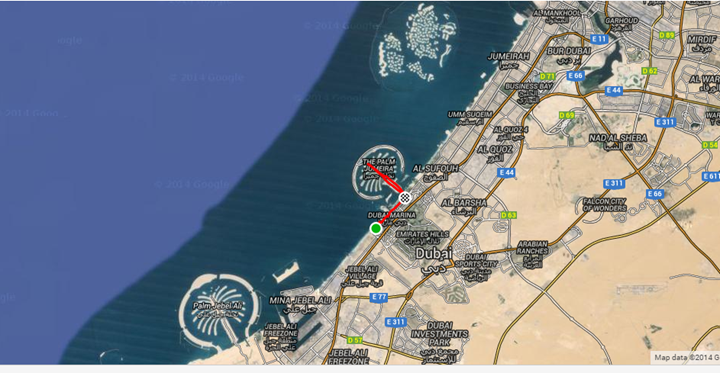 The route itself was initially along the beach for a few minutes, and then the beach boulevard ended and I found myself on a sidewalk along a major thoroughfare next to 30-60 story buildings.  Surprisingly, the satellite reception held quite well on most of the four different GPS watches I was using.  Here's the FR920XT activity on Strava.
From there I turned left out to sea, crossing bridges that felt like mountains.  Especially so mid-interval, to get onto the palm tree.  I had planned to actually run all the way out to Atlantis at the very end of the tree, but that was scuttled when the tunnel I had hoped to take had an impressive array of signs dictating no pedestrian access.  So I was effectively quarantined to the trunk only.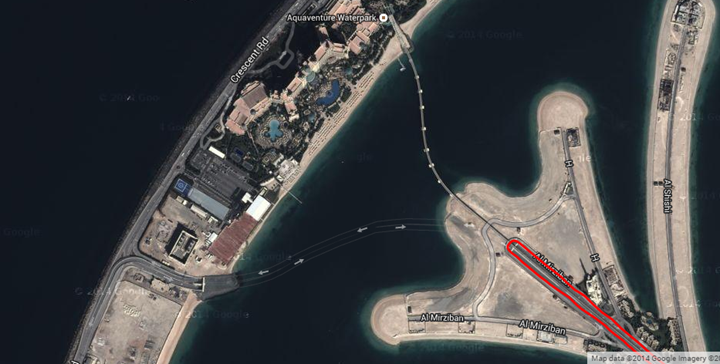 No worries, I just worked my way back and finished up the last of my intervals just after getting back on solid land.  From there I grabbed a taxi the rest of the way back to the hotel – being mostly on time for a work dinner.
And now – just about to board heading back home.  Looking forward to getting back.
Have a great weekend all!