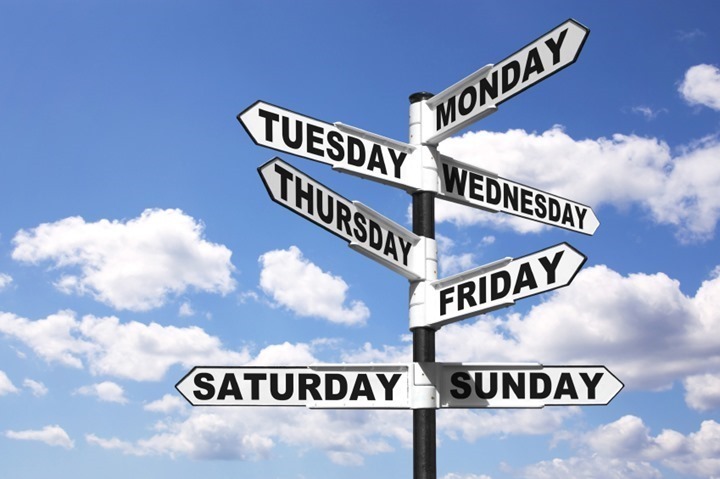 The Week in Review is a collection of both all the goodness I've written during the past week around the internet, as well as a small pile of links I found interesting – generally endurance sports related. I've often wondered what to do with all of the coolness that people write, and while I share a lot of it on Twitter, Facebook, and Google Plus, this is a better forum for sending it on to y'all. Most times these different streams don't overlap, so be on the lookout at all these places for good stuff!
So with that, let's get into the action!
DCRainmaker.com posts in the past week:
Here's all the goodness that ended up on the main page of DCRainmaker.com this past week:
Sunday: Week in Review–November 9th, 2014
Monday: 5 Random Things I Did This Weekend
Thursday: The 2014 GoPro's In-Depth Review: Hero4 Black, Hero4 Silver, GoPro Hero
Friday: Photo of the day: My Gigantic Dubai Palm Tree Run
Friday: Polar rolls out connection for developers, Apple Health & Google Fit integration
Monday: 5 Random Things I Did This Weekend
In case you missed it: My Interview On The Real Starky
Last week I did a podcast with The Real Starky, which is a bit like Howard Stern meets triathlon.  Fun stuff, most of my focus wasn't so much on gadgets, but on more of my background/college/job/etc and random other tidbits that non-gadget focused readers might find interesting.  Go forth and enjoy here!
Stuff that I found interesting around the interwebs:
Here's a not-so-small smattering of all the random things that I stumbled on while doing my civic duty to find the end of the Internet:
1) FIFA Looks at Itself and Nods in Approval: Ahh yes, no better way to investigate wrong-doing, than to investigate oneself.
2) Fitbit data being used in court: Pretty interesting case, though, I think the logic behind the usage data is pretty thin from a conclusions standpoint.  But still, fascinating nonetheless.
3) Triathlete PROFile for Callum Millward: I'm sure many of you tri-focused folks will have seen some of Callum's interview series (where he interviews others).  Good stuff.  This interview/profile of him is actually pretty interesting. Not your typical pro fluff piece.
4) USAT Lawsuit Fiasco: Dan Empfield gives a good primer as to the current mess going on with USAT and the disagreement with some of the board members.
5) Solar Panel Bike Path: As pointed out in this article, while perhaps well meaning, this isn't exactly…a shining example of funding efficiency.
6) Garmin sells Kansas City Chiefs Vivofit bands: Ignoring the annoying fact that the Chiefs beat the Seahawks on Sunday, this move is interesting. They don't appear to offer any other team bands (i.e. NFL/NBA/MLB/etc…), but I like the idea.  I'd imagine that having Garmin.com only sales of team bands would be pretty interesting.  Albeit in this case it appears only bundles are sold, and not just the band itself.  There's many 3rd parties that do pretty bands for the Fitbit lineup (The Girl just bought one actually), so this seems like a logical direction for Garmin.
7) Germany threaten jail for athletes under new doping law: Very nice, I like the way my neighbors think.  Now, can we get the Italians onboard?
8) My Life Vs…a GoPro: I saw this a while back, but a friend reminded me of it this morning. Hilariously accurate.
9) Thieves using Strava data to pinpoint bikes? That's taking it to a whole new level.  Of course, you can easily enable Strava privacy settings to hide your home location. (via CyclingTips)
10) How they install a Capital Bike Share Station: Cool to see the system continue to expand, especially into/near where I lived while in the DC area.  This post goes step by step on how they install a Bikeshare station.
Crowd Funded Projects of Athletic Note:
I regularly sift through Kickstarter and Indiegogo (plus a few others on occasion) looking for sports projects.  If you're unfamiliar with projects, read my detailed post on how I decide which projects I personally back.  Note that as always with crowd funded projects, assume the project will be late and will under-deliver on features. Thus far, on the numerous products I've helped 'fund' (except a leather bike handle), that's been the case.
Impossible: A folding bike that can fit in a backpack
Bamboobee Build It Yourself (BIY) Bike Kit
Sports Technology Software/Firmware Updates This Week:
Each week I quickly highlight some of the new firmware, app, software and website service updates that I see go out. If you're a sports technology company and release an update – shoot me a quick note (just one liners is perfect, or Tweet it at me is even better) and I'll make mention of it here. If I don't know about it, I won't be able to post about it. Sound good?
TrainerRoad releases iOS app: Yup, go forth and download.  Preview back here in this post.  Now, if only they'd release that nifty mount attachment…
Garmin Edge 1000 Beta Firmware: Adds in new landscape mode, plus a slew of other things.  As always, remember, it's beta. Might not be a smooth ride.
Garmin VIRB Edit Update: Another huge slew of features. I continue to be really impressed with how much stuff this team has added in the 12 months since release.
Polar V800 Swimming Update: This adds in indoor swim mode.  I'll be touching on this later in the week as well in a full post.  Also note that Polar is expecting an update as well shortly that should address some power drain issues a small portion of the population is seeing with last week's update.  The update also brought daily activity updates and a few other items.
—
Thanks for reading!