Yikes, crazy busy weekend as we work our way through October.  Here's what went down the last 48 hours or so:
1) Had Zwift over to get setup on the beta
We started off things late Friday with Eric Min, one of the founders of Zwift arriving on my doorstep to get things all up and running on with the Zwift beta, which should start opening up in the coming weeks.
The install process was incredibly easy and straightforward, though, due to the interwebs being rather slow this day – it did take a while to get the initial 1.2GB installer file transferred.  Once that was done though, it was quick and easy.
We had set it up on the Wahoo KICKR, though, it easily found my Garmin Vector pedals, which I used for the cadence portion.  It was nice in that I could pick and choose from any ANT+ device in the room for the different sensor types: Speed, Cadence, Power, and Heart Rate.  That means that I was able to use the KICKR power portion (and speed), but go with just the cadence from Vector.
Once that was all done I just created my account and got logged in.  I did a few circuits of the island loop while we chatted about a slew of different topics related to their progress.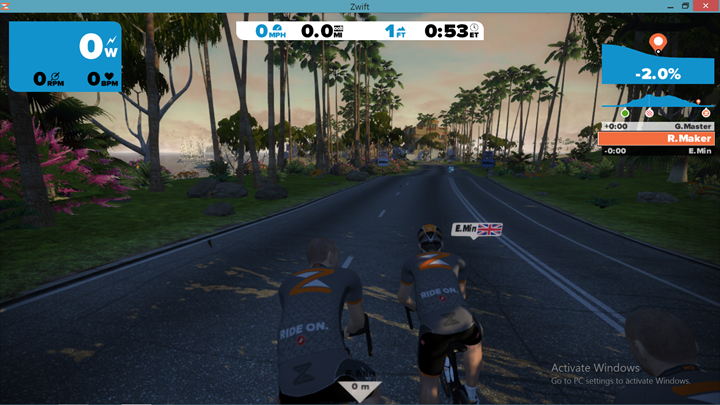 Later, once one of the other founders and lead architect of the game engine woke up in Los Angeles, we had a bit of a conference call to go through a few more items.
All in all though, so far so good.  Of course, the real interesting piece will be once there's plenty of users on the system to see how the social portion of the game works.  Because in many ways, that's the core difference between Zwift and all the other bike-gaming platforms out there.  Hopefully, by the end of the month that'll be clear.
2) Did a crazy wedding expo for the CupCakery
Last spring when we were apparently drunk we thought it would be a good idea to sign-up for a wedding expo (a Marriage Salon, as it's called here).  No, not because we're planning on getting married again, but rather, because wedding cakes have continued to become a bigger and bigger part of our business.
So, this past weekend we put in a lot of hours, both in the show, and preparing for it.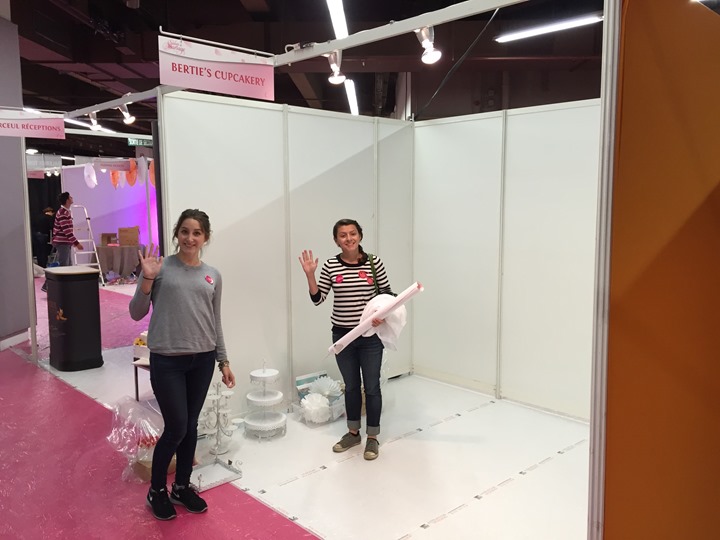 And then there was a minor trip to Ikea in there.  The meatballs were good too.
Don't worry, we got to bed Friday night just before Sunrise on Saturday.  Or, just before we had to get back up again to be at the show for final setup.
The Girl had been busy all week knocking out a slew of cakes…actually, this entire table of cakes.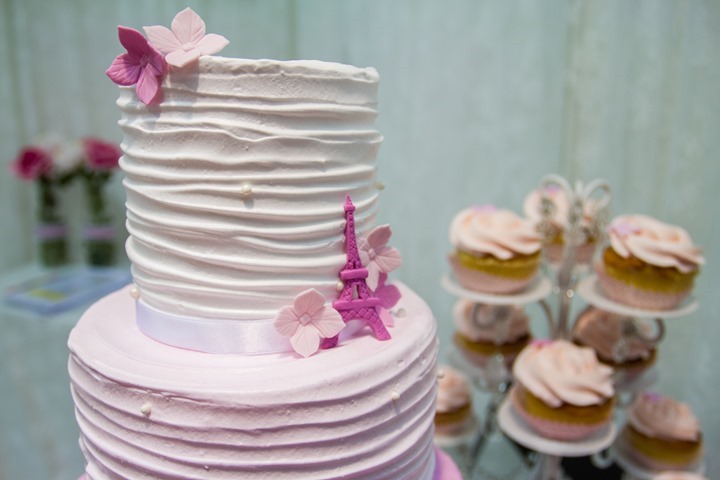 Meanwhile, we also had smaller mini-cupcakes on display, since they are often part of wedding orders.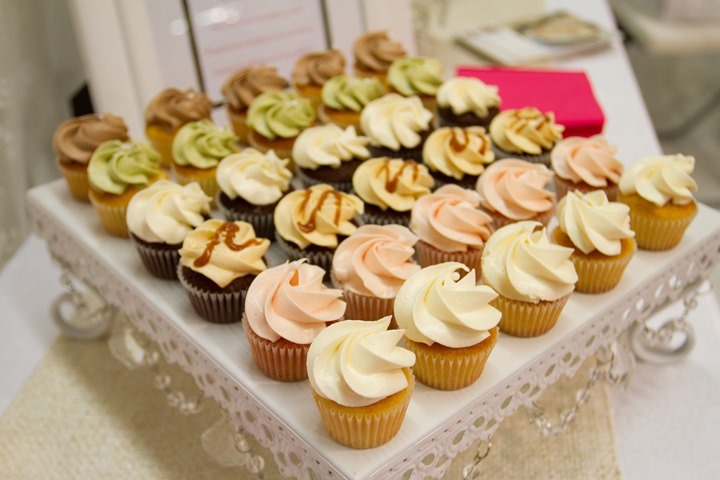 Of course, such an undertaking takes a huge team effort.  Everyone was all-in this weekend between covering multiple locations (keeping our main store up and running) as well as talking to gazillions of people and enduring a Mexican Mariachi band playing the same song every 10 minutes for 10 constant hours a day just a few booth-rows away.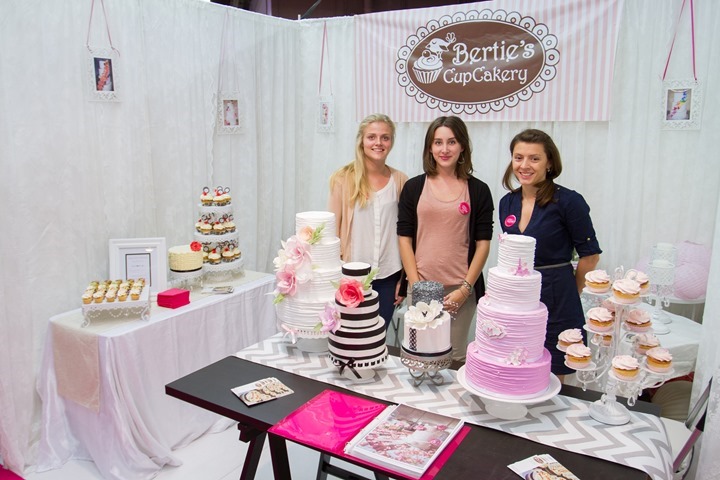 And of course, that doesn't include starting baking at 4AM for some, and late-night tear-down on Sunday such as below.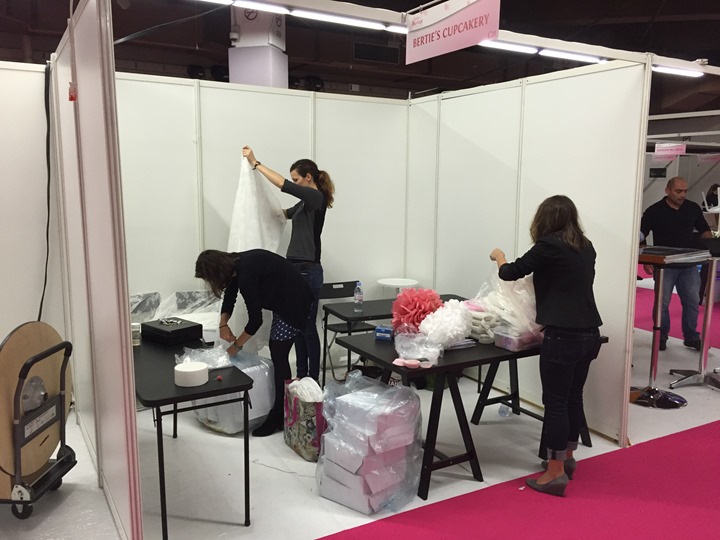 Phew!  Time to sleep (and luckily, everyone gets the next two days off…well…except me).
3) Went out for a test ride on an autonomous shifting bike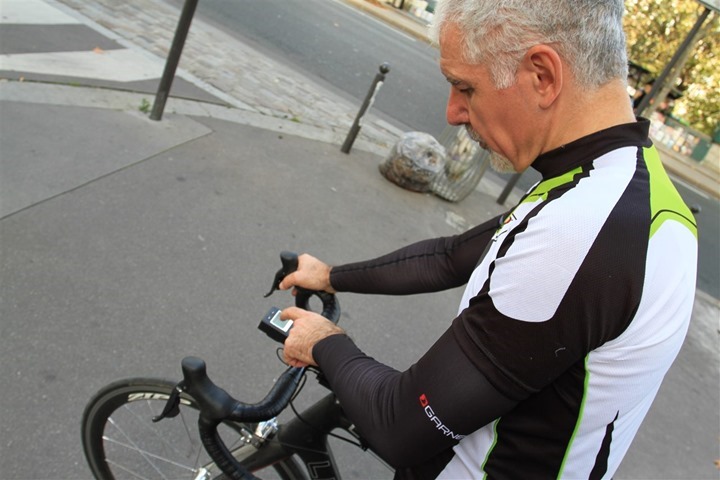 Next, I find myself operating on a stealthy 2.5 hours of sleep after a long night of prep for the wedding expo.  No worries, I can pedal just fine on that.  Swimming though?  No, I usually just give up and drown.
So with that, Armando Mastracci of Baron Biosystems flew over to meet up with me and let me give the Bioshift system a roll.  The system is designed to automatically shift your bike based on various profiles you can set.  Be it to maintain a given wattage or to to simply keep you in the most optimized/efficient gear automatically.  Very cool.
But for all the details there, you'll have to check out that post where I go into detail on it (available here).
Luckily, the weather cooperated.  At about 6:30AM, it was raining like the jet pulse setting on a tree-sized shower head.  Thankfully, by 10AM, it was somehow sunny out.  I fail to understand…but loved it.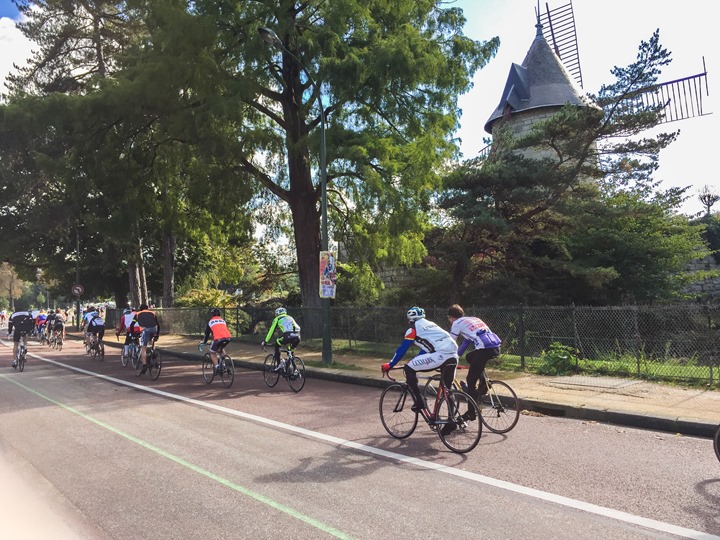 We went over to Longchamp and did a number of loops there.  Well, at least until the air decided to depart both of my tires…at once.  Regrettably, this would be the part where the 2.5 hours of sleep kicked in, since I forgot to grab pretty much all of my flat related stuff.  It was a long…slow…ride back. Also involving bartering paper bills for bananas and coins from a street vendor (to grab the train).  Another item I forgot with 2.5 hours of sleep: A credit card. Sigh.
4) Unboxed the GoPro Hero4 suite of cameras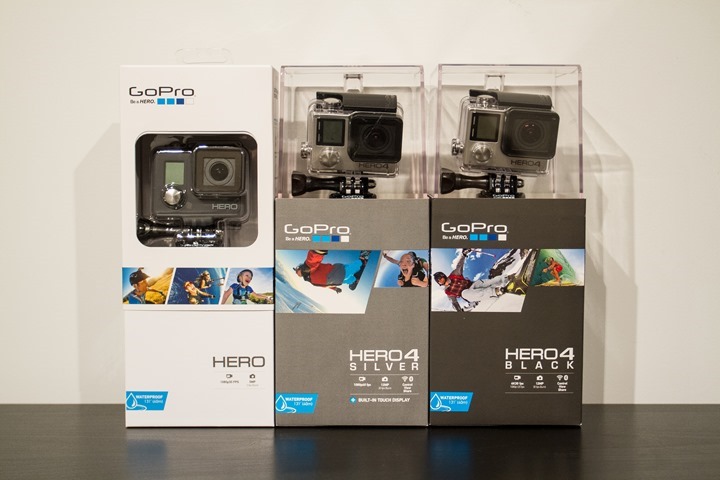 On Friday the lot of GoPro Hero4 cameras that I bought arrived.  One Hero4 Black, one Hero4 Silver, and one GoPro Hero.  The first two are updates of the previous GoPro Hero 3 models, whereas the 'GoPro Hero' is the new budget option at $129US.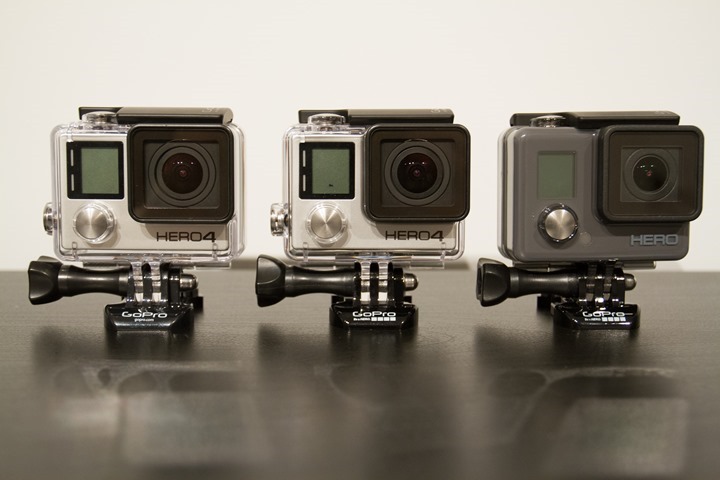 Above, they are from left to right: Black, Silver, Hero.  The black and silver are identical from a size standpoint (and still the same as the previous editions), as seen below.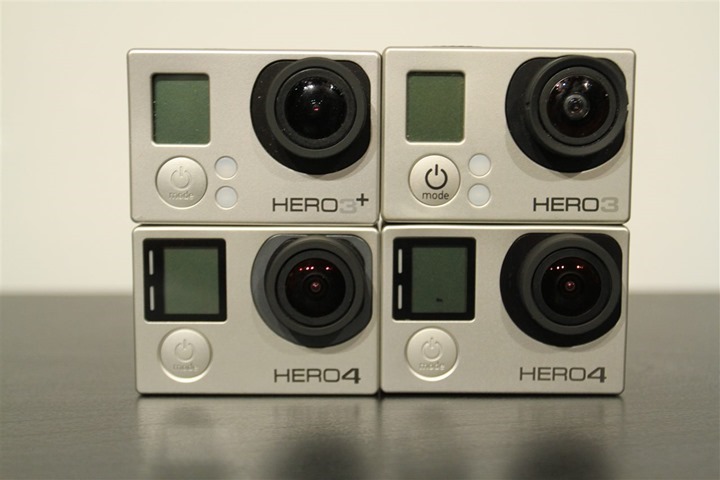 Meanwhile, the Silver adds a touchscreen display on the back of it: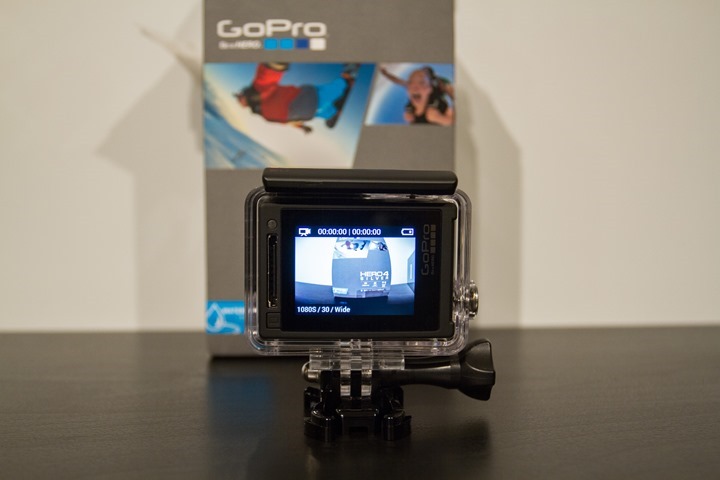 While the base Hero model isn't actually removable from the case, though, at $129 it can pretty much do whatever it wants as long as the video quality isn't crap.  Which, is something I'll be testing out this week.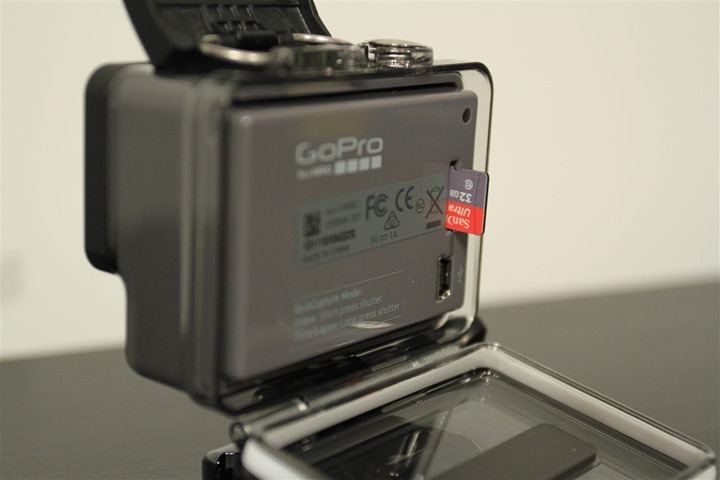 I played with the Hero4 Black the most this weekend, mostly in testing the Bioshift noted above.  It allowed me to capture the various video portions clearly.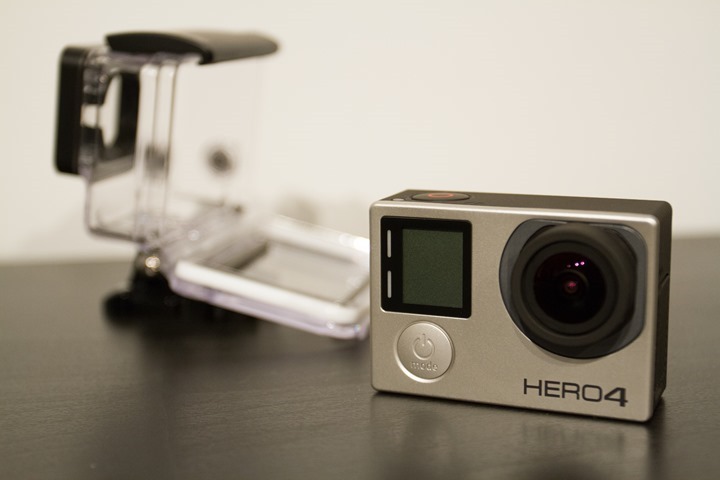 Which, is actually an example of a good use case for it.  In this case I wanted to capture a small snippet of the display unit while riding, and do so in a way that was easy for you to see exactly what was going on.  To do that, I shot first in 4K video and pointed it at the head unit while I rode along.
Then, afterwards using Adobe Premier and the Warp Stabilize to take that snippet and still retain 1080p HD footage but with only that section cropped and free of wobble.
It's a bit of an overdramatic example, but nonetheless somewhat of a perfect example of why people want 4K video for a real world use case.
Unfortunately, said video quality does come at a price.  In this case that's both a monetary one but more critically a battery life hit.  The Hero4 in 4K mode gets about 65 minutes, and even that might be generous based on the battery life I saw during the ride (only a few minutes of video was shot, while most of the time it was sitting in on-standby…it was dead within 90 minutes).
As a result of the crappy battery performance, I went ahead and also ordered the dual battery GoPro charging doohickey.
So…now with double the batteries I'm getting double the time, double the quality*…and double the price.  It's like a daily double special.
*Well, actually, it's slightly less than double the quality…but just work with me here.
5) Unboxed and installed a crapton of other things.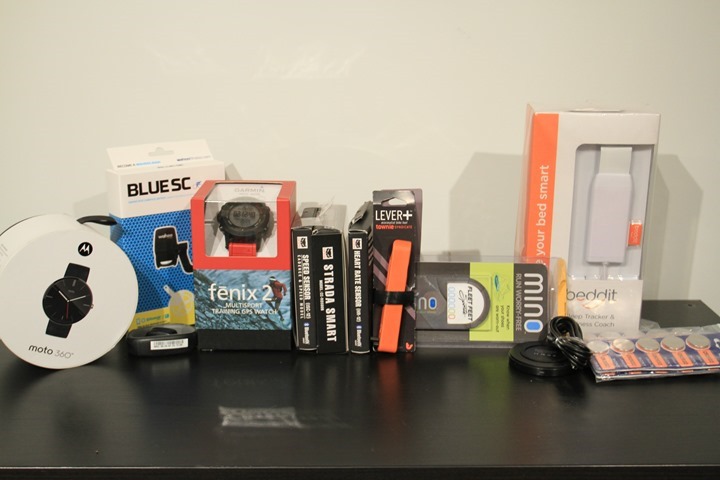 While the GoPro triplets certainly took up a bit of time, it was actually part of a huge shipment from the US of various gadgets.  Many were very recent, and others had been caught in a bit of shipper's hell when one of my previous forwarded boxes missed a cutoff for me catching a flight in another city – thus requiring me to recall/route/etc the box back to the forwarding locale and then jump on a different lot over.
No worries, they say to enjoy the journey.  Hopefully the boxes did that.
As for the pile, some things are backfill (like the Fenix2), and others are ones I plan to review (Cateye Strada Smart), while others are more for poking around and/or random use.  I order all sorts of things just to see how they work and see if they are worthy of a post.
Oh, and I also order a lot of CR2032 batteries.  I go through so…many…batteries.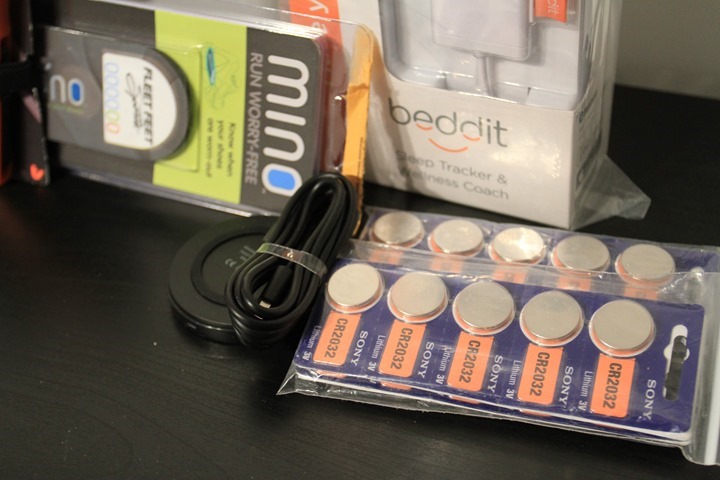 —
With that, off to Malta for the week (work actually), but, with plenty of good gadget testing opportunities!  Including a number of the ones you see above.