Here's what I've been up to over the past few days.
1) Enjoying a bit of New York City
After my time Friday morning on the TV show, we spent the rest of the day wandering around the city (10 miles worth of walking, to be exact).  And a few of you guessed correctly that we'd be hitting up Katz Deli at some point on the trip.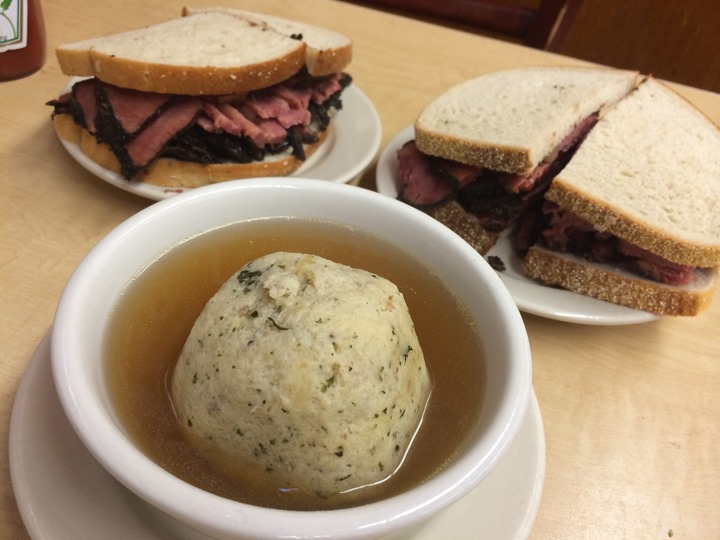 A few hours later while we were still walking our way back when we stumbled into the Broadway Bites street food vendor 'faire' (for lack of better term).  There were dozens of small eateries setup like a typical 'Bite of…', except this lasted two months. Very nice!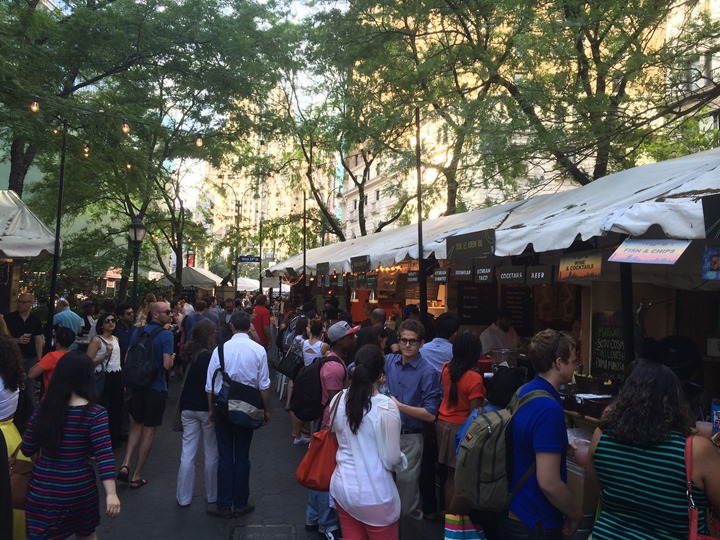 Finally, after completing our long and meandering walk we ended up cleaning up and heading out to see a show (The Lion King).  Since you weren't allowed any photos inside, I took one of outside from the foyer of the theater, as the view was actually pretty good: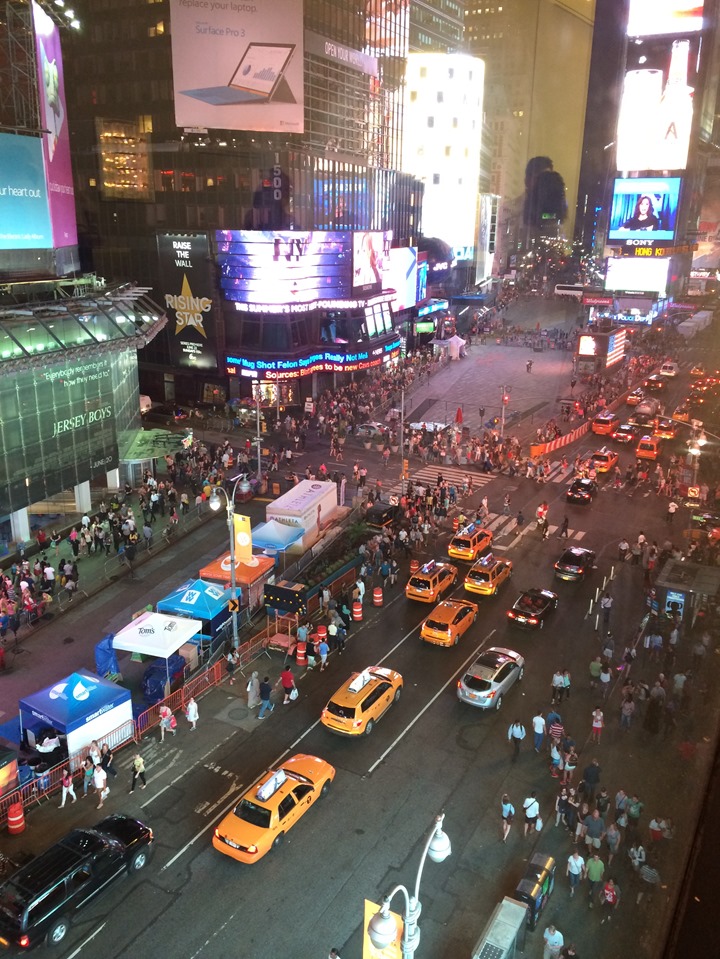 They were setting up down below in Times Square for an event around yoga, which started at 5:30AM.  We'd actually see them the next morning as we headed out to the airport.
2) Flew on down to Florida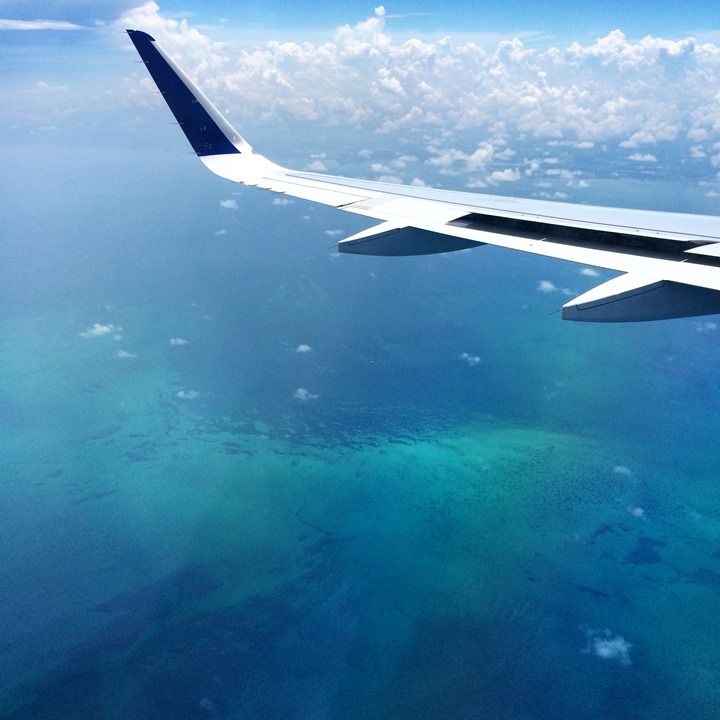 Saturday morning we headed on down to Florida to hang out with friends and family for the week.  I've gotta say I always forgot how convenient it is on US airlines these days to not only have WiFi but also streaming TV.  None of the European carriers have that for short-haul flights (only Lufthansa for long-haul international flights).
In this case, we were able to watch the World Cup from the plane, while I also worked on stuff via WiFi.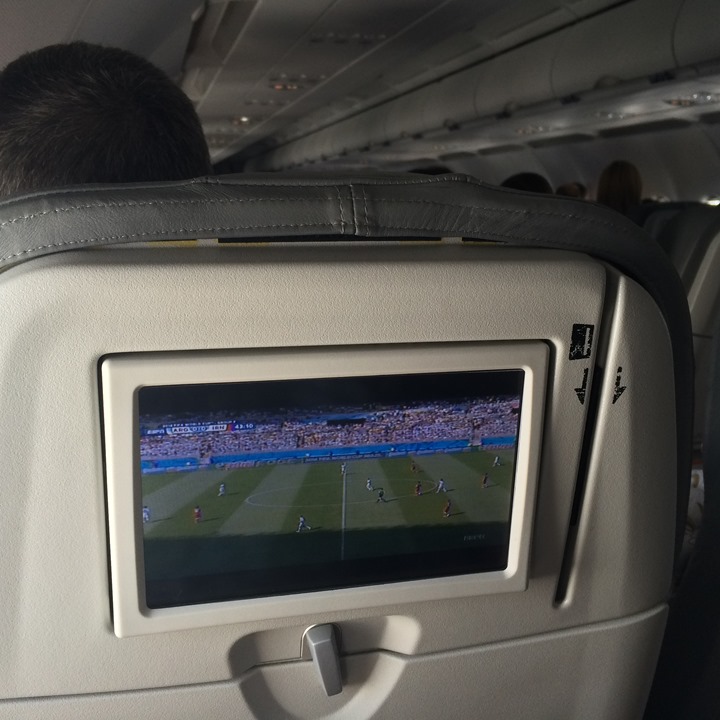 3) A nice warm morning run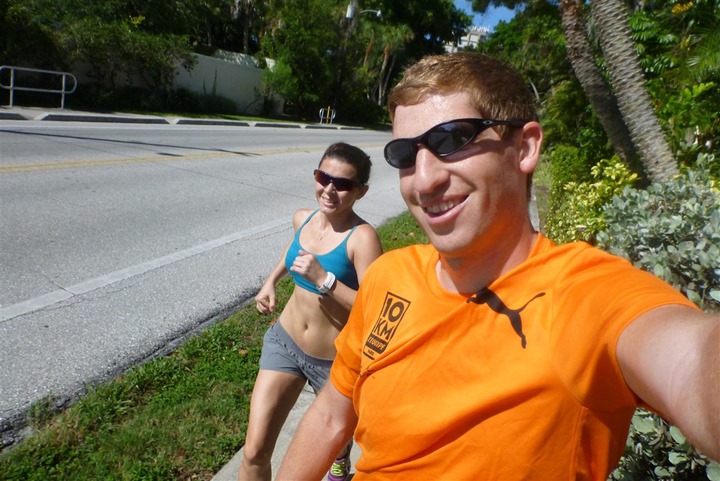 Sunday morning we headed out together for a bit of a fartlek run.  For the first portion we ran along the road near the beach, getting glimpses of it in between properties that weren't yet developed.
Then we headed inland on the island thinking that we'd be able to make a circle.  And in theory, that might have worked…but in reality, we made one tiny 50-meter directional selection error that resulted in a much longer run looping around aimlessly trying to figure out how to get out of the myriad of canals.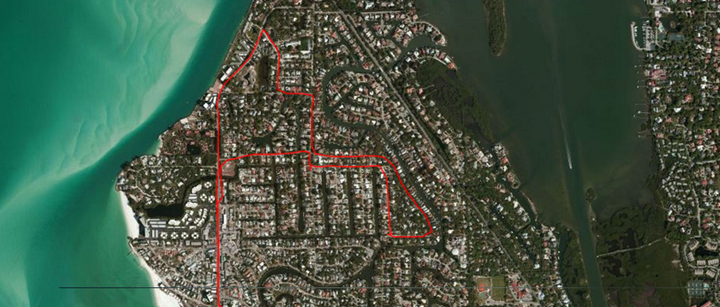 Eventually we found our way back out and got on back home.  Where thankfully there was a pool awaiting us.  There's rarely any better way to end a hot run than to jump into the pool.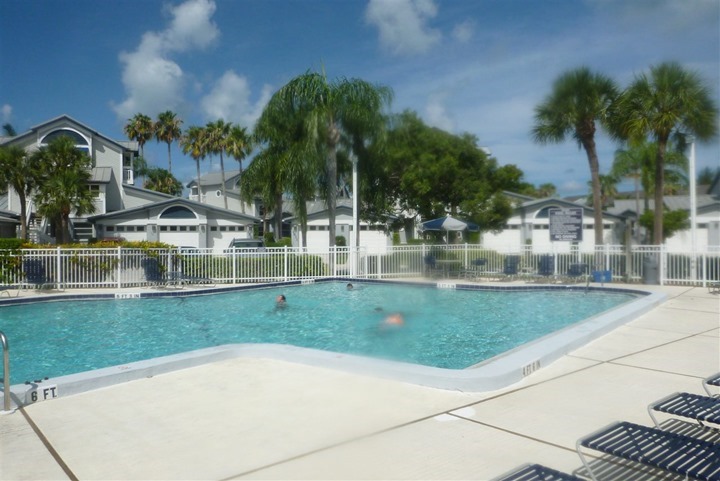 4) Hanging out at the beach
The remainder of the day was largely spent hanging out at the beach.  The weather was blue skies and perfect for it.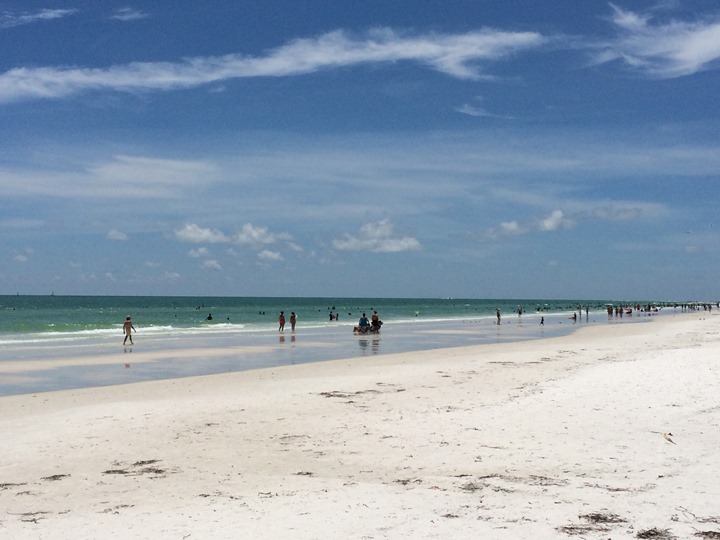 The only minor hiccup was that I learned the hard way that the umbrella I was hanging out under wasn't quite as good at repelling the sun's rays as I hoped.  Thus, I'm a bit more colorful today than I was when I started this trip.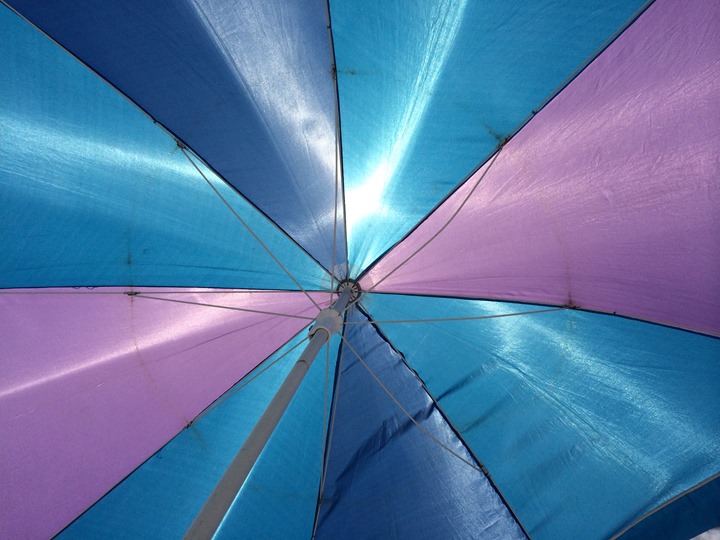 5) Preparing for the Giveaway Extravaganza on Tuesday!
Last but not least – there's been a bit of time dedicated to preparing for the Giveaway Extravaganza that starts tomorrow!  The games kick off at 12:00AM Eastern, and will iterate through a new giveaway every 2 hours for a total of 24 hours.  Craziness!  Be sure to check in to win big!
Thanks for reading!