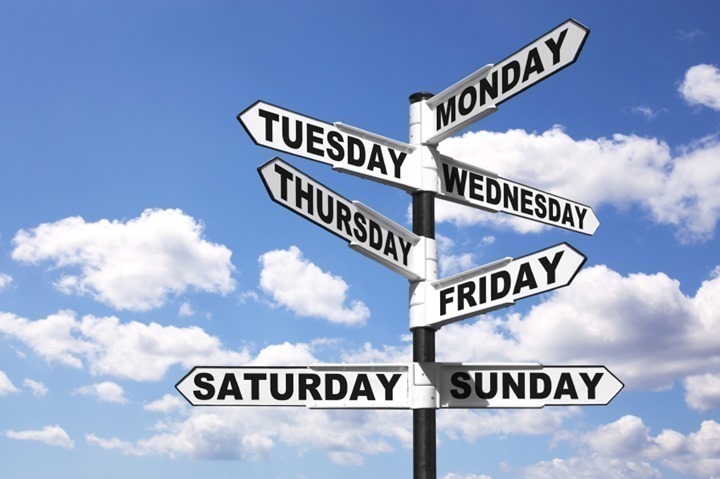 The Week in Review is a collection of both all the goodness I've written during the past week around the internet, as well as a small pile of links I found interesting – generally endurance sports related. I've often wondered what to do with all of the coolness that people write, and while I share a lot of it on Twitter, Facebook, and Google Plus, this is a better forum for sending it on to y'all. Most times these different streams don't overlap, so be on the lookout at all these places for good stuff!
So with that, let's get into the action!
DCRainmaker.com posts this past week:
Here's all the goodness that ended up on the main page of DCRainmaker.com this past week.
Sunday: Week in Review–June 15th, 2014
Monday: 5 Random Things I Did This Weekend
Tuesday: In Just 7 Days…
Tuesday: L'Equipe Paris 10K 2014 Race Report
Thursday: Tomorrow I'll be on TV, live in New York City!
Thursday: Heads Up! Suunto Ambit2 & 2S sale from $219
Friday: My Summer 2014 Sports Gadget Recommendations
Saturday: A behind the scenes look at my TV appearance yesterday (and the actual video clip!)
Stuff that I found interesting around the interwebs:
Here's a not-so-small smattering of all the random things that I stumbled on while doing my civic duty to find the end of the Internet:
1) No Bottle Opener? No problem: Pro rider Eric Porter shows you how it's done. Note: I wouldn't recommend doing this on your own bike… (via James Huang Twitter)
2) The Munga Mountain Bike Race: I have zero desire to race this, but the concept and the massive prize purse ($1 Million Dollars) look cool.  I got bored the other night on the hotel spin bike and actually read through the entire rules section – pretty interesting.  (Sent in via Dr. Jacov L.)
3) IPO strategy and documents from GoPro: Some really interesting numbers in GoPro's IPO paperwork around action camera numbers and sales.  Cool stuff for those on the financial side of things.
4) Nike finally releases Fuelband support for Android: Though, there are some catches – starting with the fact that the original Fuelband isn't supported.  Still, better late than never.
5) How to warm-up for long course triathlon: Very worthwhile article, especially if you don't do any warm-up prior to a race.
6) Low Cost and 'Fun' Kids Activity Monitor: Neat stuff, and perhaps if kids wore them they might be a bit more active competing with friends for activity points rather than sitting in front of a TV or computer playing video games. (via Mario)
7) FitBit's new offerings including optical? Some interesting tidbits from patent applications from FitBit. Neat stuff.
8) 25 Interesting Running Blogs: Turns out, I was one of them.  However, some of the other 24 are ones I happened to read as well. Good list.
9) Samsung Smart Bike Comes With Lasers: Yes, fricken lasers. How awesome is that? (via Janne Kallio)
10) Two sports tech contests of note: First up is a deal from CycleOps if you record a video and GPS route for their virtual training platform, you could win a cycling trip to the French Alps.  And second is one from Garmin that wins you trips to pretty cool places (and devices) for recording videos of your adventures and submitting.  Obvious DCR Observation: You can hit two birds (contests) with one stone (video) here…
Crowd Funded Projects of Athletic Note:
Most of this content used to be found within the main section, but I figured I'd just call it out up here and make it easy to find. I regularly sift through Kickstarter and Indiegogo (plus a few others on occasion) looking for sports projects.  If you're unfamiliar with projects, read my detailed post on how I decide which projects I personally back.  Note that as always with crowd funded projects, assume the project will be late and will under-deliver on features. Thus far, on the numerous products I've helped 'fund' (except a leather bike handle), that's been the case.
Headbones: Bone Conducting Headphones deliver
HEXO+: Your Autonomous Aerial Camera:
Both this project and the one below it are very similar (and released the same day), but both very cool.  They allow you to attach a GoPro to the copter and actually automatically follow you and pre-create shots.  I ended up going with HEXO over Airdog, despite the slightly longer timeframes.  I did so primarily based on price.
AirDog: World's First Auto-follow Action Sports Drone

Sports Technology Software/Firmware Updates This Week:
Each week I quickly highlight some of the new firmware, app, software and website service updates that I see go out. If you're a sports technology company and release an update – shoot me a quick note (just one liners is perfect, or Tweet it at me is even better) and I'll make mention of it here. If I don't know about it, I won't be able to post about it. Sound good?
Site/Firmware Updates:
Leikr Firmware Update: Lots of goodness there this week with support for ANT+ cycling sensors as well as various other smaller fixes/improvements.

Polar V800 Firmware Update: A number of minor tweaks and bug fixes.

Bia/MapMyFitness hook up: Bia now adds direct sync with MapMyFitness. This is especially cool since it happens via cellular networks without even a phone required.

Garmin Edge 1000: Slew of bug fixes, a few new features.

Garmin Forerunner 220: Added elevation data field, calibration based on GPS, other fixes.

Garmin Forerunner 620: Added cycling mode, activity profiles, configurable lap banner, other features, additional fixes.

Garmin Fenix2: Added Android support for automatic uploads, LiveTrack, faster GPS from downloaded satellite data file, ability to download Courses and Workouts.
iPhone Apps:
Android Apps:
Windows Phone Apps:
(No Updates on my Windows Phone for sports related apps this week)
—
That's it, thanks for reading and have a good remainder of your weekend!