And…it's Monday again.  How does it happen so quickly?  Here's a partial rundown of what we were up to this past weekend, though, there's definitely more to come down the road!
1) The usual Friday night date night: Restaurant supply store
My weekend started off pretty much like it often does: Driving a small and occasionally cantankerous Autolib down to the massive restaurant supply store to fill up stocks for the week ahead.  Or, at least a few days ahead.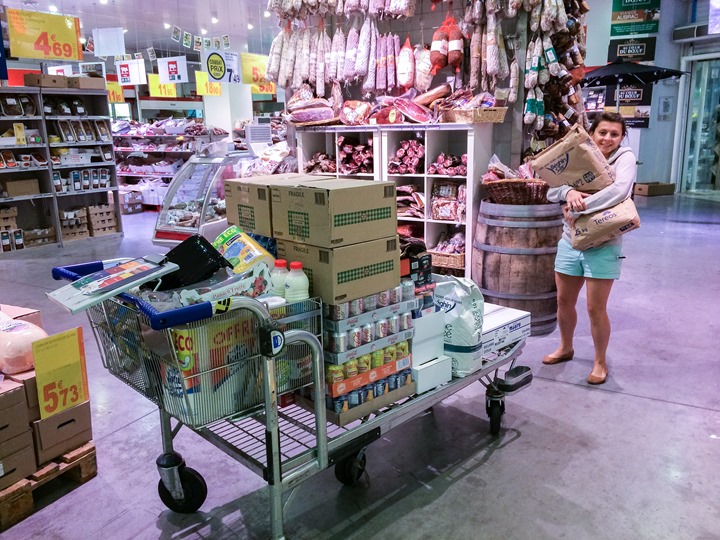 In case you're curious, each green/brown box is 90 eggs.  The bag The Girl is carrying is 25KG (55lbs) of sugar. The flats along the front are butter, there's three of them.  That much butter (alone) costs 170€ ($230).  Butter is our most expensive item by a wide margin.
It's hard knowing this specific upcoming week how much to make each day because it's on the edge of the official summer vacation season.  Last week is just ahead of it, but this week is sorta transition period.  The last week in June till the end of August (if last year is any indication) will be crazy busy again.
After a prolonged checkout period we went down into the garage level to fill up the car.  We contemplated filling up this car instead: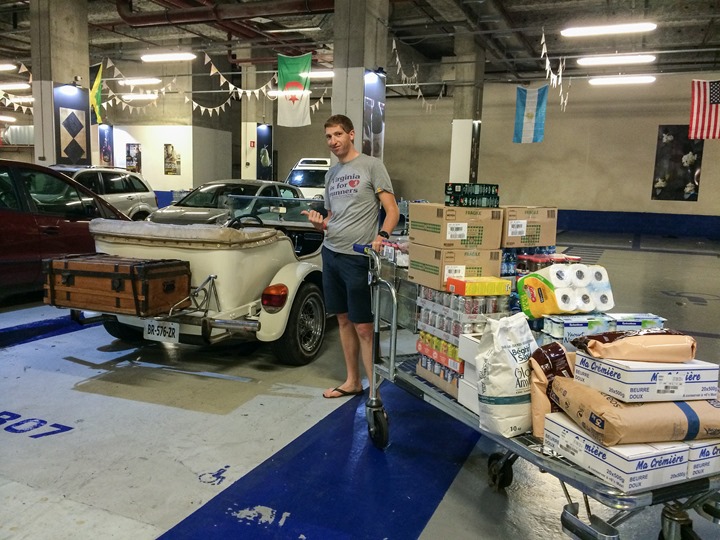 But weren't quite sure on how that would be received by the owners.  So instead, we bumbled over to our little car and filled it up and headed on back to the shop to unload.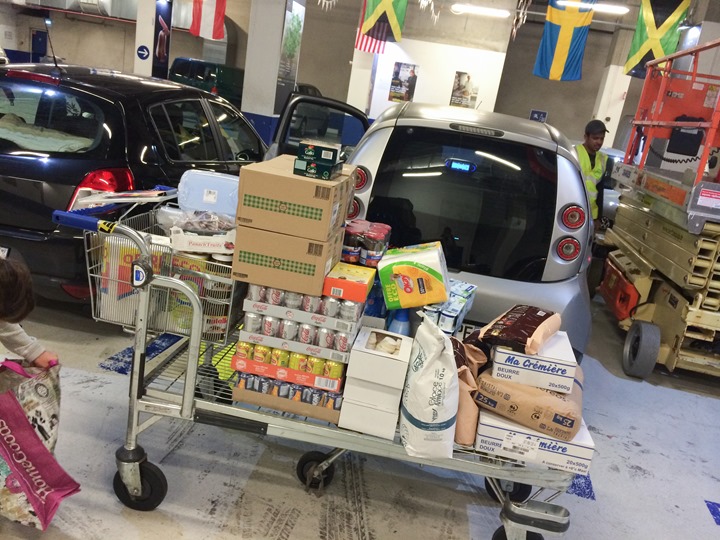 Muscles Needed Wednesday Evening: As a related aside – if you're a Parisian (locale) and willing to help us out briefly on Wednesday evening to move a giant (and heavy) mixer about one block into an underground cave, there's a box of cupcakes in it for you.  The mixer is about 204 kilograms (450 pounds), and we have to get it out of the kitchen to make way for a newer/bigger one (again, seen here arriving a few months ago).  Feel free to drop a comment below and I'll reply privately via e-mail.  (Update: I think we're good, thanks everyone!)
2) Unboxed the Misfit Shine
Coming out of the 'things that have been sitting in a box a long time' category, I unboxed the Misfit Shine activity tracker this weekend.  I originally received it sometime last year as part of a crowd funded project I backed.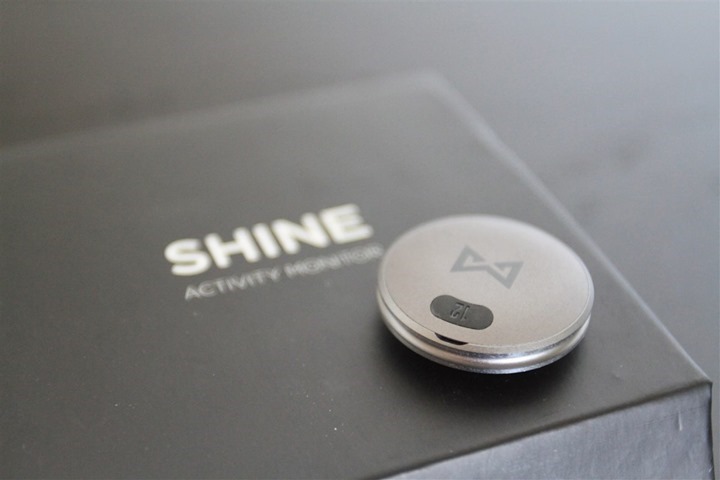 Given their recent visibility in some Apple commercials there's been a bit of a spike in interest there.  And since I wrapped up the FR15 activity tracker last week, and also started working on the Jawbone UP24 this past week – I figured it'd make sense to knock out a few together.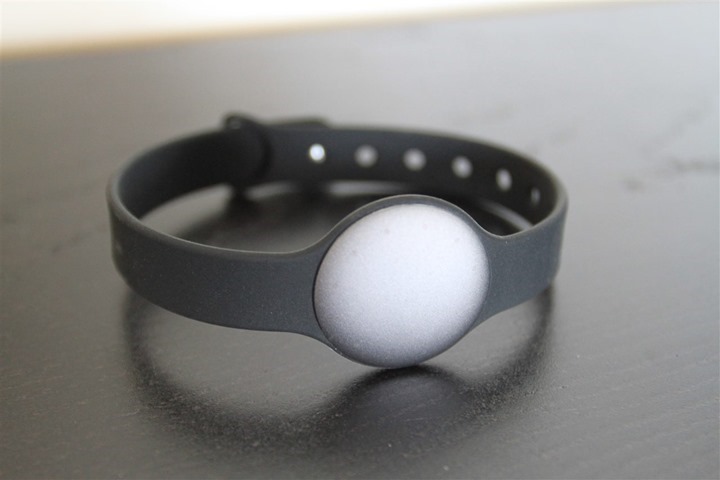 As usual, this doesn't preclude other items (i.e. the Mio Cyclo Review or ROTOR Power Review), since those devices don't  'conflict' with each other (i.e. two power meters in the same spot).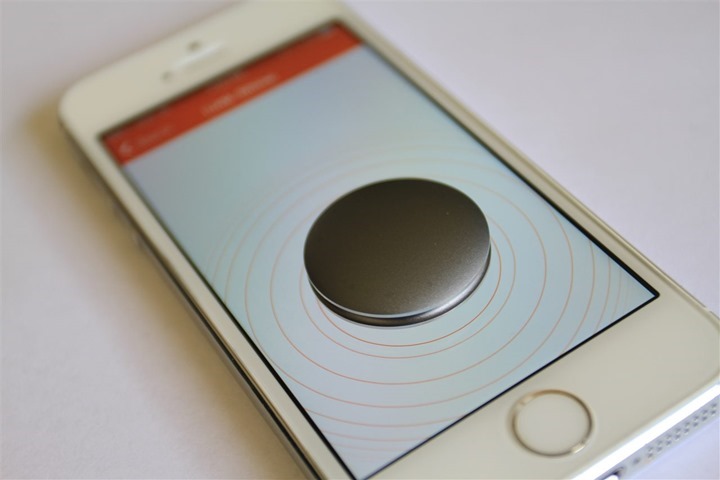 In any case, more as I start to actually use the device.
3) Spending time at Ikea and a lot of other stores
I walked about 8 miles in shopping related endeavors on Saturday.  Which, is approximately 8 more miles than I wanted to walk.
On the bright side, Ikea had this chocolate cake thingy (plus of course meatballs) that were great: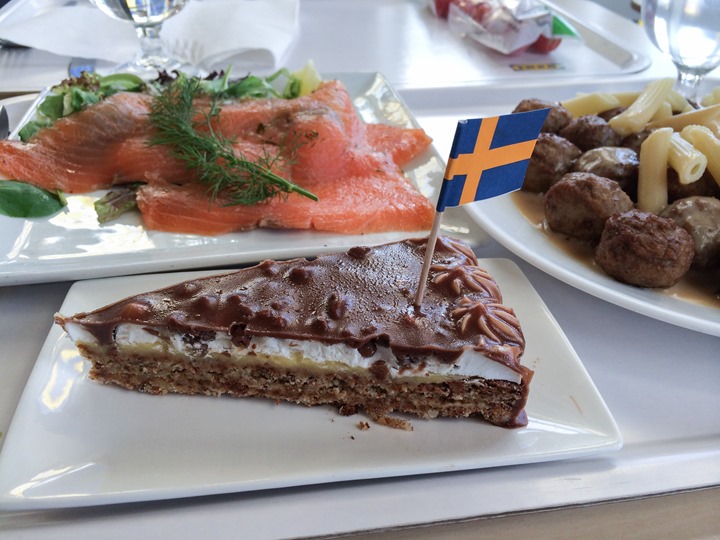 Plus, while playing around with the fake laptop The Girl noticed that the desk she was sitting at had a secret compartment for routing cables (or, stashing gummy bears).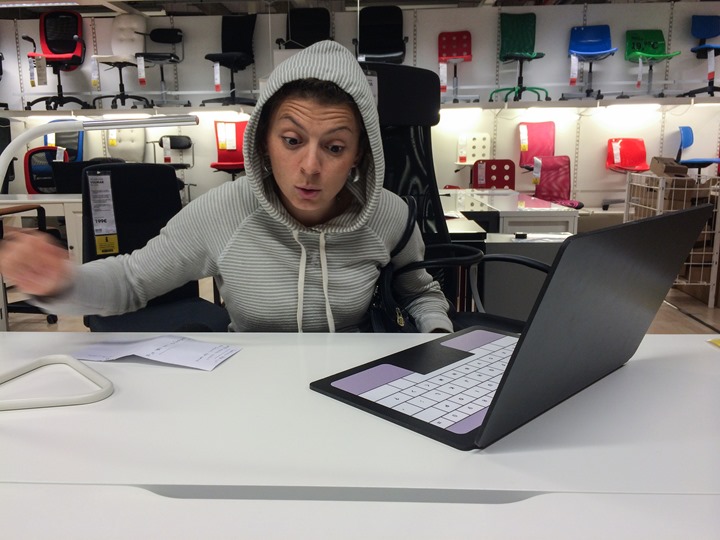 Speaking of that Jawbone UP24 activity tracker I mentioned earlier…here ya go: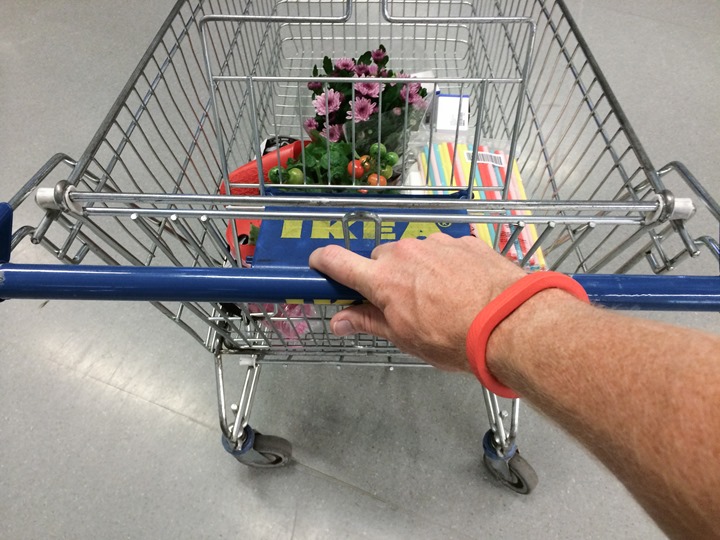 My problem with the UP24 is simply that it lacks a display and/or status screen.  Thus I don't really know where my step-count stands for the day without pulling out my phone and opening the app.  Still, I like that it's rather minimal (even if I happened to buy orange instead of black).
4) We both ran a 10K race
More on this tomorrow, but about 10 days ago we signed up for the L'Equipe 10K here in Paris, which is organized by ASO – the same organization that also does the Tour de France (as well as the Paris Marathon and Half-Marathon).  The event had about 20,000 runners in it, so, slightly larger than you're average 10K.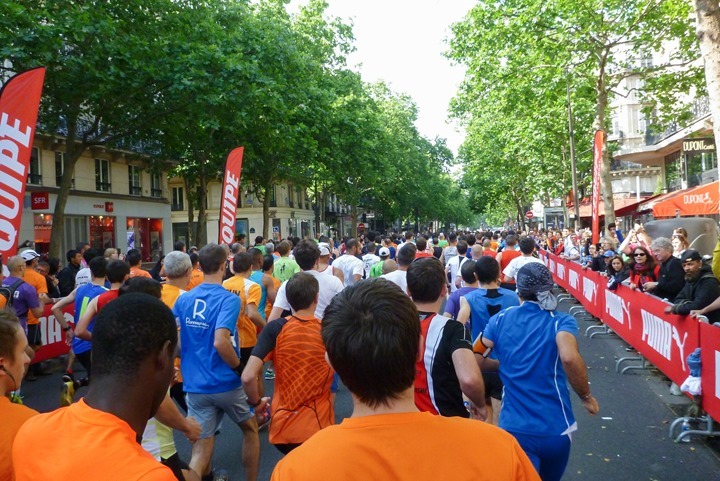 But, at least here it was only 25€ (compared to many big city 10K's), which included a finisher's technical t-shirt (aka DriFit), as well as a finisher's medal, plus food (gummy bears too!).
Oh, and we ran reasonably fast.  But again, we don't want to get too far ahead of ourselves.
5) Off to Germany, land of Haribo
I wrapped up my weekend by a short 1hr flight tonight over to Nuremberg.  I think this is the 3rd time I've been to the city, as I was there about two years ago when I ran into a flock of sheep (seriously).  Then again back a few months ago briefly visiting Adidas.  This time I'm just here for a bunch of work meetings.
On the way over I got to fly on my favorite plane – the Air France Hop plane.  Simply because every time I see it, I actually think 'IHOP!' (center of pancake awesomeness).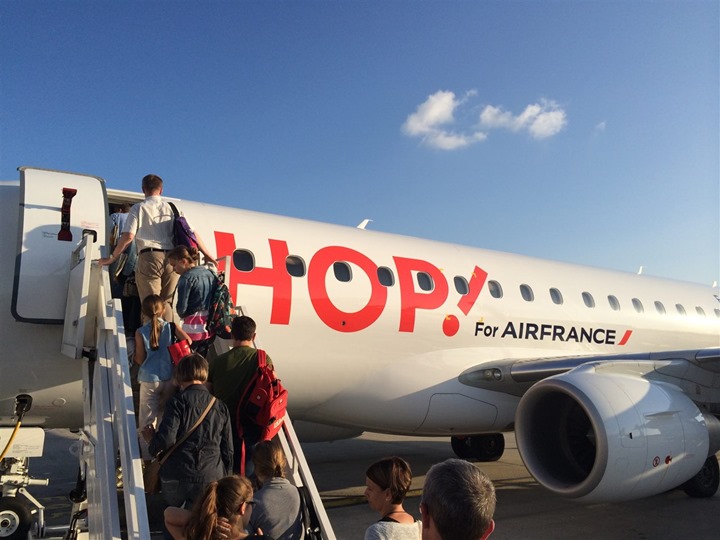 On the Germany front though, I saw my impending trip to the host of Haribo as a sign though.  See, just across the street from our apartment a man setup a giant Haribo stand today.  First time we've ever seen this: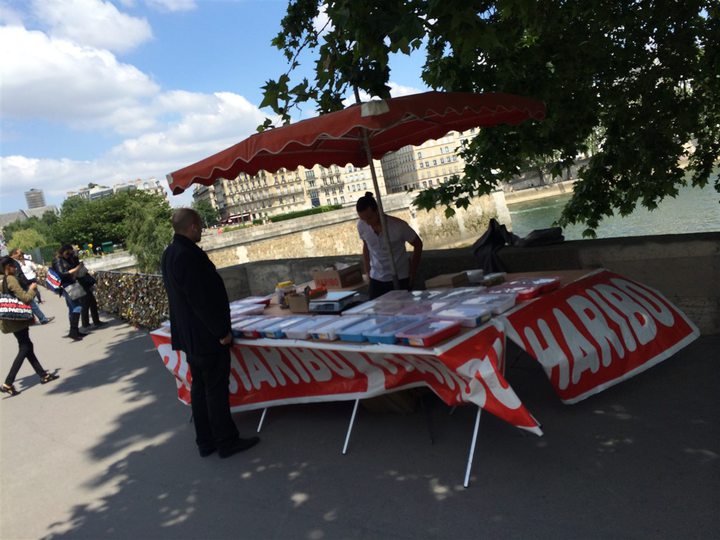 They even had our favorites – the 'Orangina' flavored  ones seen in the middle.  Up until about a month or so ago these were widely available within the Paris Metro (subway) system's vending machines.  But they've since disappeared, making us both very sad.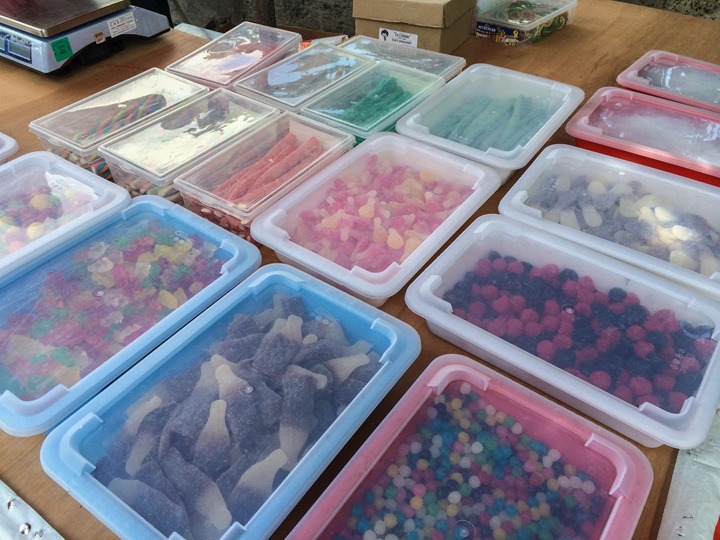 Hopefully some reader with connections to the Paris Metro system will be able to express my displeasure and re-institute the gummies.  At least in the area around Notre Dame (oh, and both airports too, if it wouldn't be of too much trouble).
Have a great week ahead, and thanks for reading!