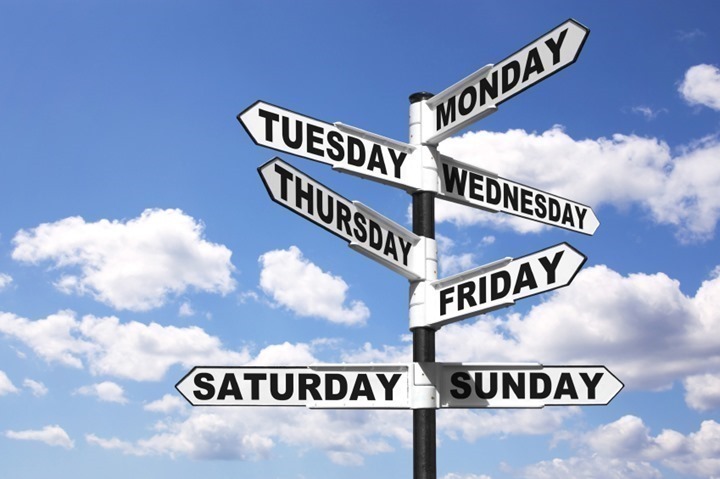 The Week in Review is a collection of both all the goodness I've written during the past week around the internet, as well as a small pile of links I found interesting – generally endurance sports related. I've often wondered what to do with all of the coolness that people write, and while I share a lot of it on Twitter, Facebook, and Google Plus, this is a better forum for sending it on to y'all. Most times these different streams don't overlap, so be on the lookout at all these places for good stuff!
So with that, let's get into the action!
DCRainmaker.com posts this past week:
Here's all the goodness that ended up on the main page of DCRainmaker.com this past week.
Sunday: Week in Review: June 9th, 2014
Monday: Polar V800 Multisport GPS Watch In-Depth Review
Monday: 5 Random Things I Did This Weekend
Tuesday: Training Peaks adds automatic sync with Garmin Connect
Tuesday: Counterpoint: Understanding why the Garmin AutoSync rollout isn't necessarily great for consumers
Thursday: Garmin Forerunner 15 GPS Watch & Daily Activity Monitor In-Depth Review
Friday: Our Parisian Dinner in White with 13,000 people
Stuff that I found interesting around the interwebs:
Here's a not-so-small smattering of all the random things that I stumbled on while doing my civic duty to find the end of the Internet:
1) A look at the business side of cycling: Pro agents part I: Pretty cool start to a series focusing more on the backend side of the business.  As a side note, CyclingTips was running a competition a few weeks ago to add two 'reporters' to their staff for the Tour de France this year. The winning YouTube video entry is here. Looks like a solid choice.
2) Reading your heart rate from the room next door with WiFi: This builds on some sorta-similar stuff we saw last year. Perhaps even optical HR straps will be a thing of the past soon too!
3) World Naked Bike Ride roundup (NSFW): Every year about this time a bunch of people strip down and ride around.  Oddly, there was no event in Paris this year.  But, the rest of the world seemed to make up for it. (via My Dad – Happy Father's Day!)
4) Fit File Tools – Cool Stuff: This is neat, it allows you to remove specific fields from a given file – such as removing your power meter data.  Also, another tool to change the date of your file.  And finally, a 3rd tool 'coming soon' to combine two files together.  As a side note, I've actually been slowly whittling away at a listing page of various tools from migration tools (i.e. going from Garmin Connect to Suunto Movescount) and file editing tools, etc…  As always, feel free to drop links to your favorite tools (not so much apps, but one-off tools) down below.
5) Google Health Platform Coming Up: Looks like Google's going to give health platforms another go (now setting the stage to compete with Apple, and to a lesser degree Microsoft's HealthVault).  Sounds like the plan is to announce in just over a week at Google IO.  In unrelated news, rumors continue to build for a fall iWatch launch.
6) FitBit is coming to Windows Phone 8.1: Wow, that's impressive. This will make for the first activity tracker to actively sync between the tracker and the phone.  There are some 3rd party apps that simply show data from the site via API's, but no Windows Phone compatible activity tracker devices today.
7) Study on power/impact on Twitter follower purchasing: I only include this because it came from triathlete parody account The Real Starky questioning age group sponsorships.  I'd actually go a step further and note that the study also puts into question most pro sponsorships.  Instead, I've long said that I only believe companies get their money's worth when an athlete is very active in the community (some community) – ala Jordan Rapp on Slowtwitch.  Otherwise, I think the vast majority of age groupers don't purchase much based on what pros use product-wise. (via The Real Starky)
8) Ask me Anything about Wind Tunnel Testing: Speaking of Jordan Rapp, here's a thread he opened up this week on his recent wind tunnel testing experience. Pretty cool data and thoughts on there.  And of course, since it's an AMA (Ask Me Anything), you can do just that.  See what I mean about pros actually being engaged?
9) GoPro and BMW introduce action cam integration: Given we've seen this now on the Garmin VIRB units (+ Garmin GPS units), it makes complete sense to start seeing integration in other segments.  In related news, GoPro continues to inch closer to their IPO here soon.
Crowd Funded Projects of Athletic Note:
Most of this content used to be found within the main section, but I figured I'd just call it out up here and make it easy to find. I regularly sift through Kickstarter and Indiegogo (plus a few others on occasion) looking for sports projects.  If you're unfamiliar with projects, read my detailed post on how I decide which projects I personally back.  Note that as always with crowd funded projects, assume the project will be late and will under-deliver on features. Thus far, on the numerous products I've helped 'fund' (except a leather bike handle), that's been the case.
Sports Technology Software/Firmware Updates This Week:
Each week I quickly highlight some of the new firmware, app, software and website service updates that I see go out. If you're a sports technology company and release an update – shoot me a quick note (just one liners is perfect, or Tweet it at me is even better) and I'll make mention of it here. If I don't know about it, I won't be able to post about it. Sound good?
Site/Firmware Updates:
CycleOps Virtual Training adds tons of new features: Lots of stuff added to their indoor training app, with the Android update coming next week as well.

Garmin Fenix2 Firmware Update: Adds Training Plan support, Run/Walk support, Calorie alerts, and some bug fixes.

Garmin Monterra Firmware Update: Adds a few things, fixes a crapton of things.  Side note to Garmin product teams: Why can't you provide as much detail as the Monterra team does on fixes?  90% of the time there's a slew of fixes that aren't even called out in Fitness device firmware updates. Simply adding the fixes to the list like the Monterra team does makes you look better and more responsive (really, it does).
iPhone Apps:
iPad App Updates:
Android App updates: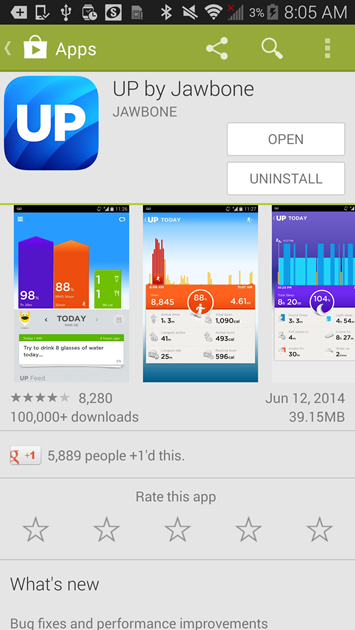 Windows Phone App Updates: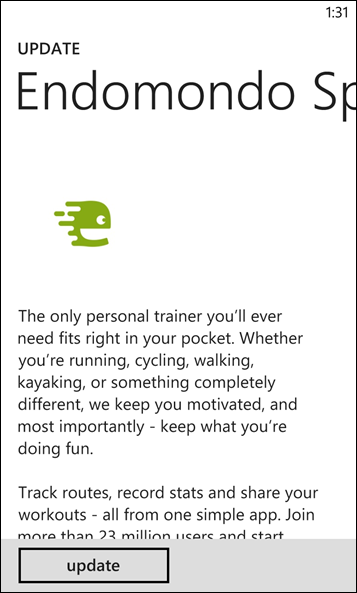 —
Thanks for reading all!