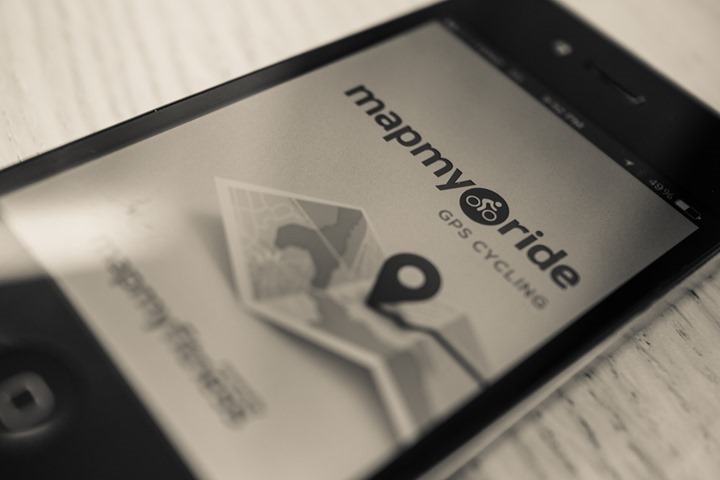 The company behind the platform:
Despite most Internet apps running small operations, MapMyFitness is hardly small from an employee standpoint.  As of Tuesday it counted 101 employees, with 31 employees in Denver, and another 70 employees at its headquarters in Austin, Texas.
The company was founded by now-CEO Robin Thurston, along with co-founder Kevin Callahan,who originally built MapMyRide (Robin), and MapMyRun (Kevin) back in 2007.  Before the apps, it was just the site.  I'm sure many runners remember the first few times using the site to map out their run distances ahead and following runs – in the days before GPS watches were more commonplace.
In 2008 they released their first iPhone apps to track fitness activities, MapMyRun and MapMyRide.  While the apps have been enormously popular, it never quite gained the same 'trendy' status that apps like RunKeeper did – likely due to the fact that RunKeeper was in different Silicon Valley-esque circles at the time.
Meanwhile, the platform side of the equation had been there from just about day one, when they opened up their API for a project around Accelerade.  Since then some they've amassed 300 partners that use the platform.  Many of these are apps you've never heard of however, but there are certainly some big ones I'll talk about in a moment.
From a device upload compatibility standpoint, they started off with support for Garmin and Polar devices, such as uploads of completed workouts and later, sending directions to Garmin units.  Today, they support a staggering 400 compatible devices and apps.
Outside of the platform itself, they've continued to release apps in new markets.  There's literally a MapMy_Fill_in_the_Blank app for just about everything: MapMyWalk, MapMyHike, MapMyDogWalk.  Personally, I'm just waiting for a MapMyThingsICan'tInMyHouseFind app.
For the end consumer of the app and website today, I wouldn't expect much to change going forward.  And MapMyFitness re-iterated that multiple times during the acquisition.  They plan to run the entity as-is from a branding standpoint – at least for the foreseeable future.  But, as you'll see, it's not about the consumer here.
A fork in the road: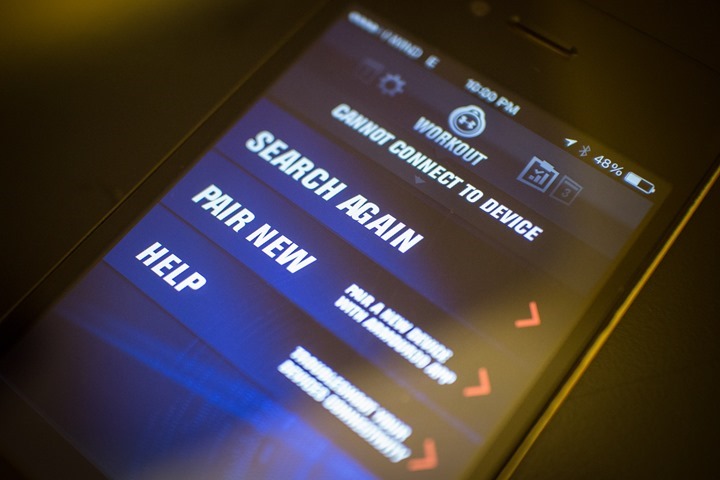 In the sports technology world, most companies eventually come to a fork in the road when looking at their product development plans.  That fork is situated at the intersection of two choices.  The first choice involves building out their own software platform for logging and analyzing the various activities that the device they're about to build ultimately records.  The second choice is to outsource that work to a 3rd party company that has a pre-built platform that can be customized.
While there are no doubt various 3rd party players in the business, at the end of the day almost everyone ends up at the doorstep of one company: MapMyFitness.
Counted amongst device companies that use a branded variant of their backend platform are TomTom and CycleOps (PowerTap).
When push comes to shove, there's really only a handful of companies out there that actually own their own platforms, such as Magellan, and Garmin.
To consumers, MapMyFitness is best known for their MapMyRide and MapMyRun phone and web applications, which record data using just the phone and allow you to plot out routes ahead of time.  They have consistently sat at or near the top of any application sale or installation metric you can find.
But ultimately, MapMyFitness isn't really in it for just consumers.  No doubt they boast 20 million registered users, and 700,000 daily active users – but users on a largely free service don't pay the bills alone.  Instead, an unknown portion of that user base comes from the partnerships.  In talking with Robin, he would only quantify it as a "very important" piece of their revenue stream.  The remaining would come from both ads on the MapMyFitness platform as well as the premium MapMyFitness components.
Why Under Armour wants the platform: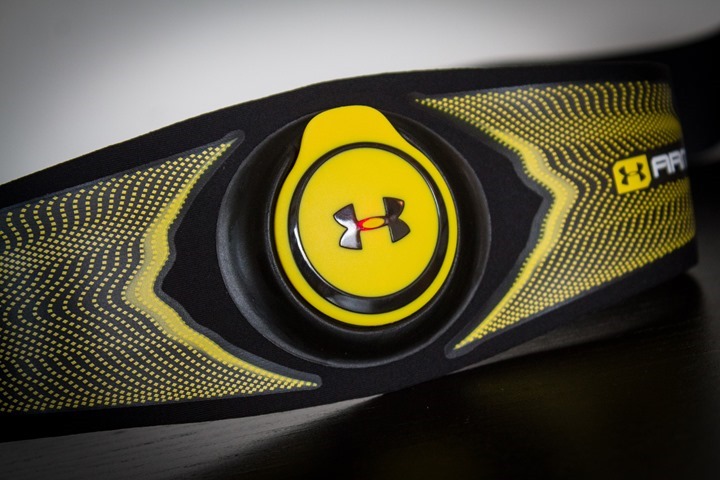 One might wonder why Under Armour would then pull out it's likely non-frequent-flyer earning credit card and pay $150 Million for the platform.
Well, there's at least two important reasons at play here.  First is the obvious move of simply buying a platform rather than building their own.  While sport tracking sites may seem simple on the surface, virtually every company in the space has learned (the hard way), that sport technology users are a feisty, diverse and demanding bunch.  Sorta like the activities they pursue.
It's not as simple as just showing how far you went and how long it took.  It takes years to develop a platform that has the features that users from Dog Walkers to Olympic athletes will actually use.  In this case, they were able to short circuit that development.
But that doesn't justify the cost of the acquisition alone.  No, the second reason is probably more important.  In the current cloud service provider world, it's all about user numbers and platform stickiness.  He who controls the platform controls the message to the users  – in this case some 9 million monthly active users.  More importantly though, even when companies offer ways to move between platforms (as some do), it's still hard to do and one of the biggest reasons that users stay tied to a single device manufacturer today.
As we become more and more dependent on services hosted 'in the cloud', we ultimately subconsciously tie ourselves to those services – even when we don't realize it at the moment.
And by owning the platform, that means that when it comes time for Under Armour to release a device of its own – it's now positioned directly in front of those users to offer that device and make their 'transition'…seamless.
Robin points to the acquisition as enabling them to focus on Under Armour's UA39 integration, noting that him and his team will further lead Under Armour's  digital direction for the company moving forward.
This makes sense, given MapMyFitness has far better brand recognition and platform experience in the sports technology space than Under Armour does.  And once you combine that with the street cred that Under Armour has with gym occupants (even if just in apparel), it should make for a good launching point for both parties into the connected indoor and apparel space.
What it really means for MapMyFitness partners: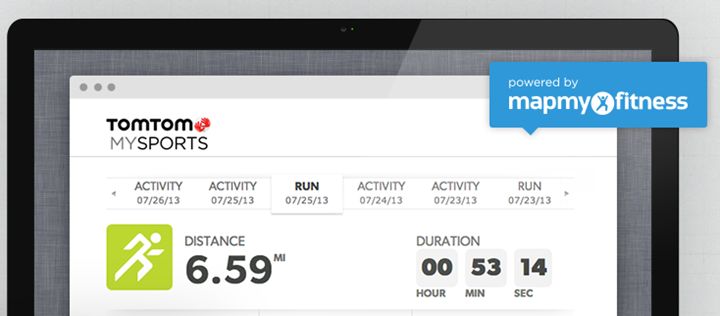 But it's the partner piece that I believe gets tricky.  Actually, more like sticky.
During my conference call with MapMyFitness CEO Robin Thurston indicated numerous times that partners will continue to be an integral part of the platform – both device integration as well as platform integration (i.e. the likes of TomTom): "Our hope is that those will remain unchanged and continue to grow."
But one would have to be unfamiliar with the market to believe that Under Armour isn't planning on breaking into the hot GPS sports watch and related market.  In fact, they've touted a variant of that over the past year – sans the GPS, but clearly a watch (activity monitor + heart rate strap + watch).  Looking at the big players in the sports apparel market, all have brought devices to market over the past few years: Nike (Nike+ GPS), Adidas (Adidas SmartRun GPS), and now Under Armour with the UA39.  And that's ignoring the legacy players of Garmin, Timex, Polar, and many others.
And with this move to owning the platform, they're instantly hosting their partners competitors platforms.  From a business standpoint, that's a pretty risky position to be in for the likes of someone like TomTom.  There's a lot of inherent challenges with that where if I was a device maker currently on the MapMyFitness platform, I'd immediately be looking at what my medium to long term options were.  For example, ask yourself these questions and statements if you were a company making a device that's about to compete with whatever Under Armour plans:
– They have complete and unfettered access to every bit of 'my' data
– They now know exactly how many users I have
– They now know exactly where my users are, and which markets are selling best (geographic data)
– They control my platform – be it how quickly they implement features, or what features they'll implement at all
– They know what my device will do – months or years before the device is released
While some might consider that line of thinking overkill, you have to remember this is an intensely competitive market where every little edge means the difference between a product flop and a success.  Big and small companies alike would kill to know what features a device maker is planning 8-12 months out.
And unlike companies working in the military sector, or even in some financial sectors – that can rely on internal firewalling between departments, that doesn't work in this case.  The entire premise of MapMyFitness is the platform.  A single platform is how they make their business model work.  Small tweaks on the front end supported by a standardized backend.  You must have standardization on the backend to scale, and that standardization requires communication between product teams.
So while the revenue stream today for MapMyFitness is heavily partner based, I'd have to believe that they don't expect that to be the case long term.  Smaller partners that are primarily software driven will be more likely to stay on, but larger partners making devices such as TomTom I'd have to imagine are already looking at their next steps to ensure they can develop products without giving away a competitive edge.
Thus, it'll be an interesting 12-18 months to see the direction of not only Under Armour and its new-found business unit, but also, those other companies that are intertwined into the platform.