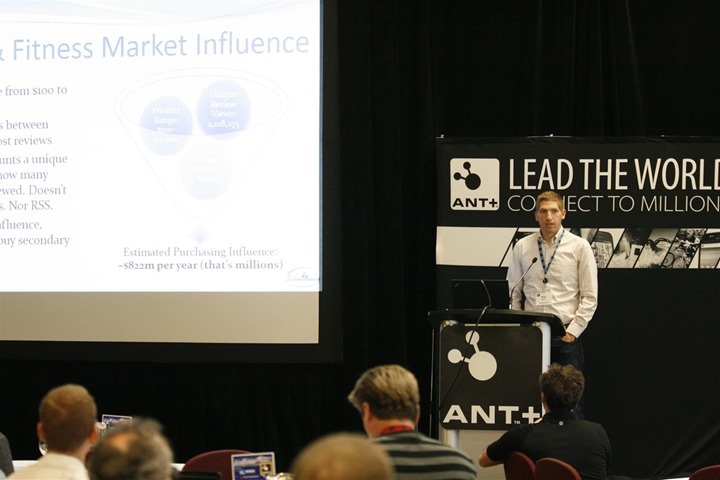 Last Thursday, for the fourth year in a row I presented to the ANT+ Symposium in Kananaskis, Alberta.  The ANT+ Symposium is the yearly gathering of all the major companies in the sector that make up the ANT+ Alliance, which includes over 350 organizations.  Everyone from Garmin to Quarq/SRAM to Wahoo Fitness, from Timex to Trek to Magellan, and from Sony to Samsung.  Virtually every major brand in the sports technology industry is there (except two: Polar and TomTom).
This year was no different.  The room was packed with folks, and I saw companies in some cases expand their presence with more engineers present (Garmin and Brim Brothers as examples).  At the Symposium you tend to get two specific categories of folks: Company leaders who can meet and make decisions on business to business deals, and then lead/division engineers who can also find opportunities for partnership between companies and understand what's coming technologically at a deeper level.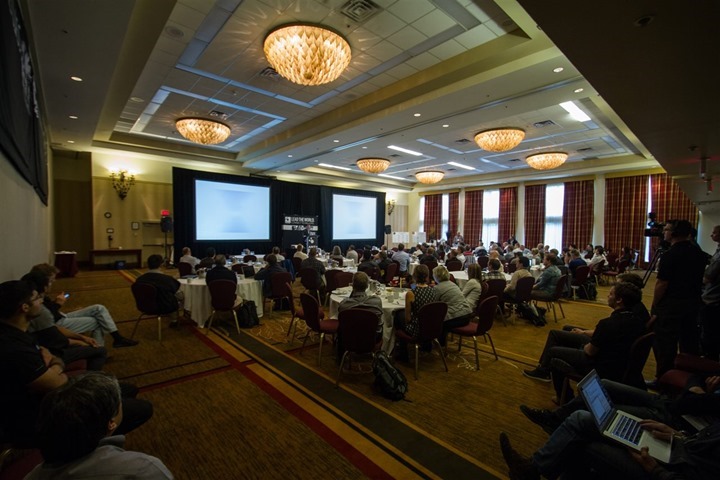 In the coming days I'll talk about some of these companies and products that were there, as well as some of the topics that were being discussed.  And in fact, I allude to some of them in my presentation.
My presentation from year to year is generally aimed at giving an 'outsiders' view of the industry.  I try to bridge the gap between what I see and hear from millions of you each year, and what the industry thinks you want.  My goal here is ultimately to give your feedback to them in the most concise manner possible.  This year that squeaked in at just over an hour of fast-paced content.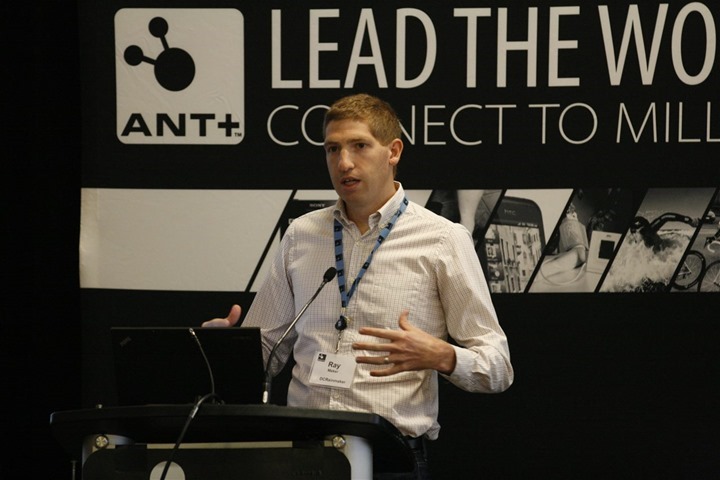 As always, I include my full and unedited presentation below for you to watch.  For those not in the sports technology industry you may find it a bit boring.  For those inside the industry, many consider it a 'must watch'.
Obviously, I've only got an hour – so I focus on covering as much as possible with the widest and greatest impact.  My goal being to encourage the good things, and 'correct' the bad things.  While I'm speaking near the home of ANT+, and in front of almost the entire industry – I hold nothing back.  It's sorta the way I do things.  Just like my product reviews, nobody is immune to being called out.
This year I start off with a bit of background and impact of the site to the industry (which explains in more clearly stated monetary reasons why they should listen to my crazy-talk), and then I move into the key trends that I see.  Finally, I finish up with a usual little snippet on how I conduct reviews.  I do this last little part primarily in an effort to save my voice following the presentation from having to re-explain it 28 times in the following days.
With that, here ya go!  Enjoy!
Additionally, if you'd like to download this year's presentation (PDF), you can do so below (it's sorta big).  Further, I've also linked to the 2010-2012 presentation files and to the 2011-2013 video clips.
DC Rainmaker 2013 ANT+ Symposium Presentation (Watch here/above)
DC Rainmaker 2012 ANT+ Symposium Presentation (Watch here)
DC Rainmaker 2011 ANT+ Symposium Presentation (Watch here)
DC Rainmaker 2010 ANT+ Symposium Presentation
Looking at the conference as a whole, look for little snippets of it in the week ahead as I'm able to.  There's a lot of cool technology coming, from both small and large companies alike. As always, thanks for reading (and watching) in this case – I appreciate it!
(P.S. – Thanks to the ANT+ video/IT team for getting the video to me in a matter of hours)