I've decided that anytime my coach sends over a map it always ends poorly for my legs.  In kind of a mad scientist sort of way he sent over an e-mail a few days ago proposing a workout based on my upcoming Paris-Versailles 15K race at the end of the month.  He had started to scout out the race route and noted a ginormous speed bump in the middle of it.
Of course, instead of simply sending an e-mail that said "FYI: Big bump in route. Bye!", he sent one more like: 'So…I've got an idea. How about we run that bump a few times.'
Sure I thought, no problem, it's just a hill right? How big could this hill be?  Then I fumbled around and pulled up the link he sent over.  Well then, I see.  It is a hill.  In Florida it'd officially be a mountain. Actually, the elevation gain would be just under twice the highest point in all of Florida.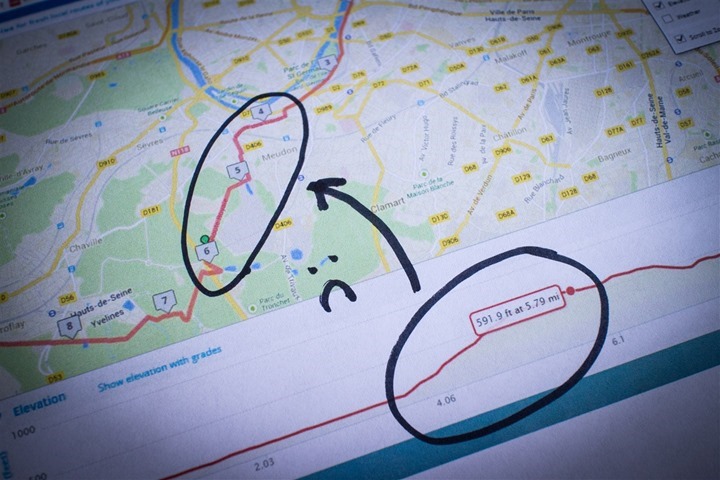 The stats on the hill put it at just under 2 miles long, with about 577ft of total elevation gain.  For reference, the Space Needle in Seattle is 605' tall.  Of course, that's all assuming you run it just once. Obviously, that didn't happen.
I needed only look at the workout plan to see repeated mentions of the world "hill" and "far" in it: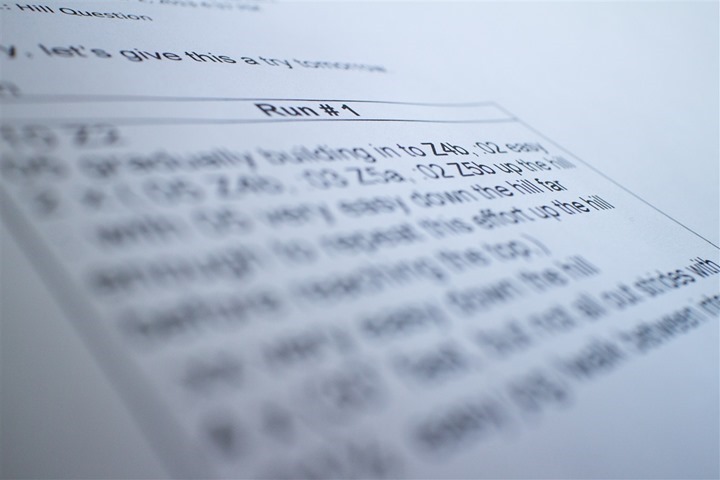 Despite all of that, I was actually looking forward to it, for two reasons.
First, I haven't had hill repeats since I was in DC and would do them almost weekly.  Here however, this is partly because there just aren't many hills worth running in the center of Paris.  For the workout I was looking for, I was really looking for a long sustained hill.  Not just a few hundred meters worth of length.
And second, it would take me running in a place I hadn't run before.  Nor even cycled through.  It is pretty much on the complete opposite side of the city in an area that I normally skirt around on my bike heading out of the city.
While I could have run there (about 10K away), it would have taken away from the goal of the workout – which was sustained time on the hill (repeatedly).  So instead we (The Girl and I) took the Metro (subway).  It took about 15 minutes to get near there, but we didn't have to change trains, so that was simple.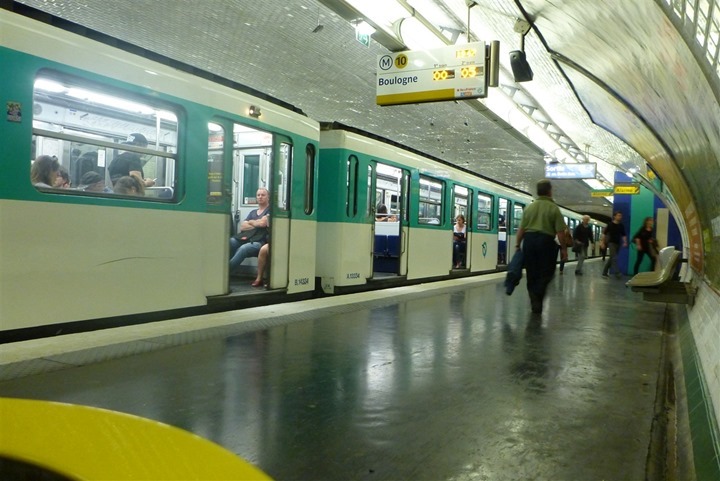 We popped out at the Javel station, on the water just down the road from the Eiffel Tower.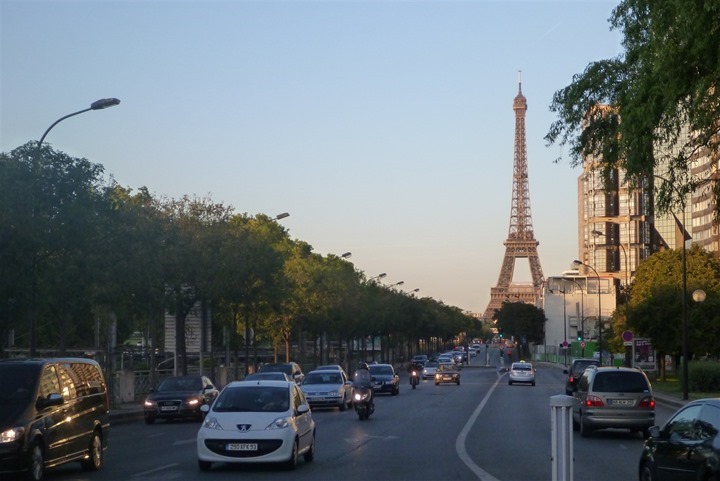 This station isn't actually all that close to the hill, rather, still about 2+ miles away from it along the river.  But that's perfect for a 10-minute warm-up, and then a 5-minute build to the right intensity.  Along the way we ran through a park, saw faux-hot-air-balloons, and then gigantic river cruise ships that wander around Europe.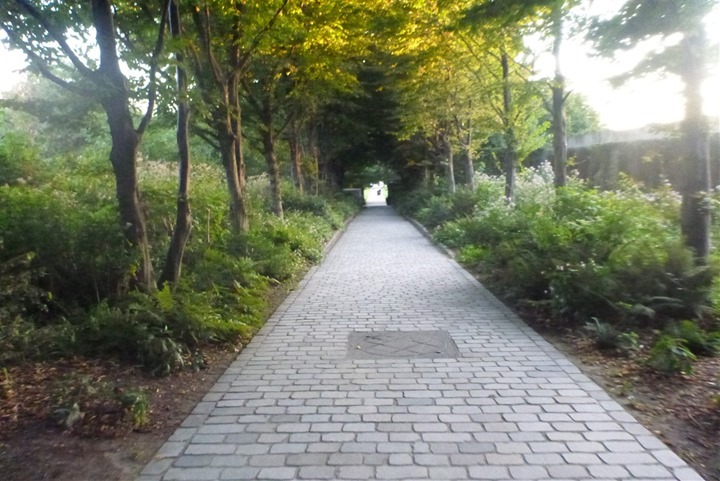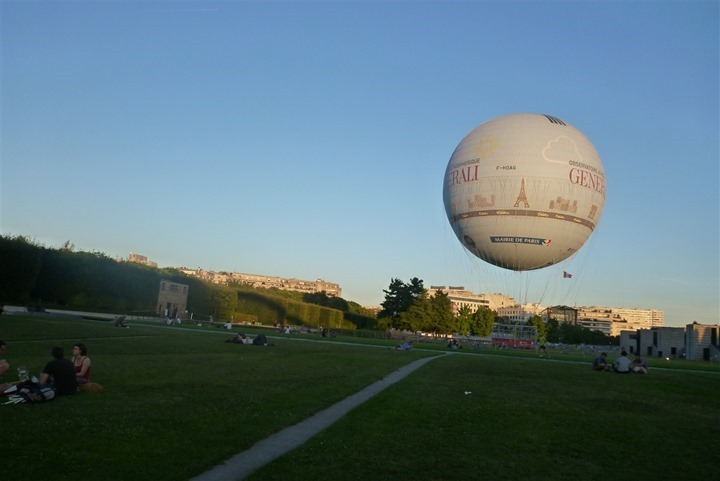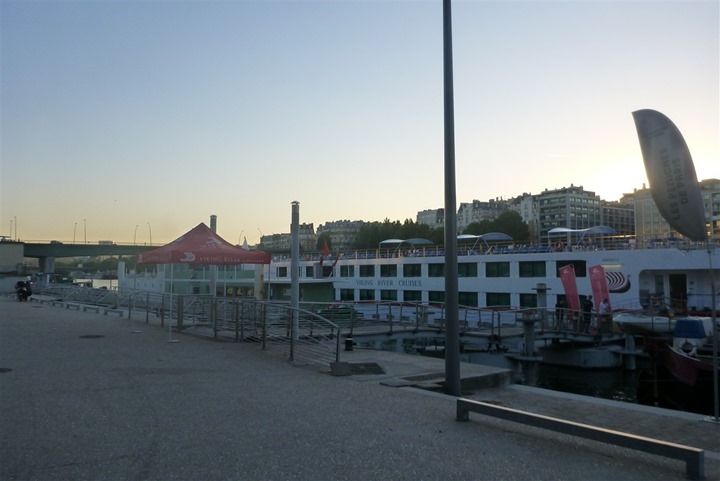 After that, we took a quick breather (per workout) to both prepare for the hill, as well as to get our bearings straight.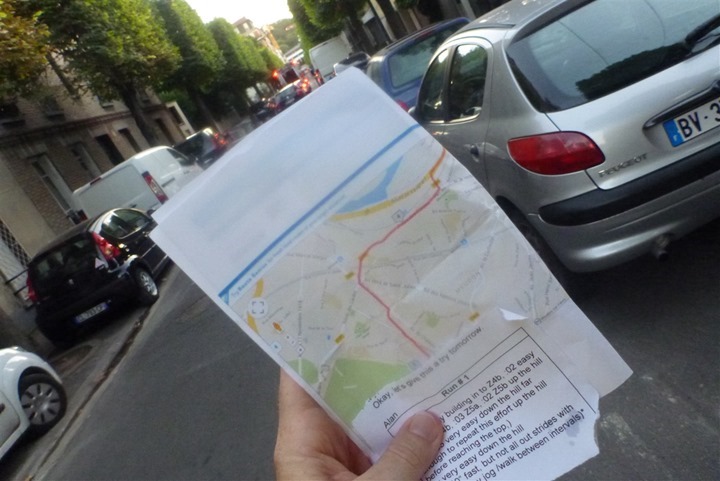 We weren't quite in the right spot, so we had to run a few hundred extra meters to the start of the hill, but once we got there it was painfully obvious we had arrived: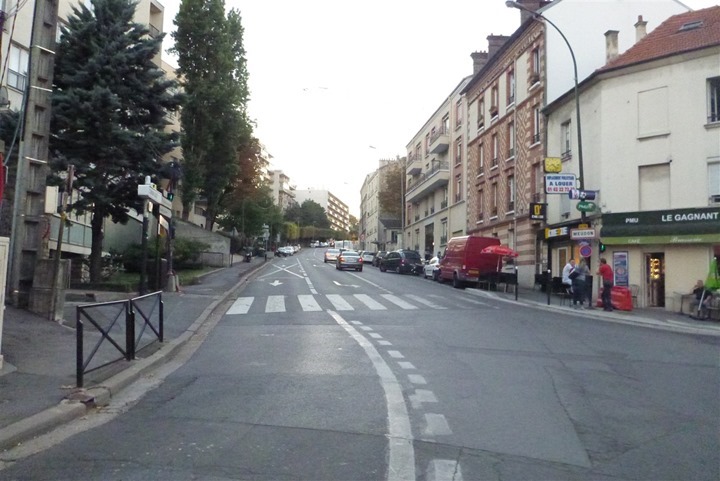 The hill wanders through some neighborhoods for the first half – also the steepest half.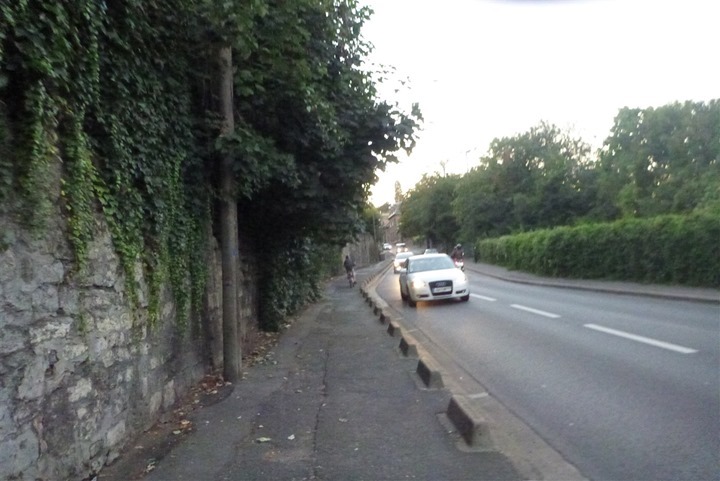 Then it becomes slightly less menacing as it opens up to a reasonably pretty tree and grass lined stretch for another long jaunt: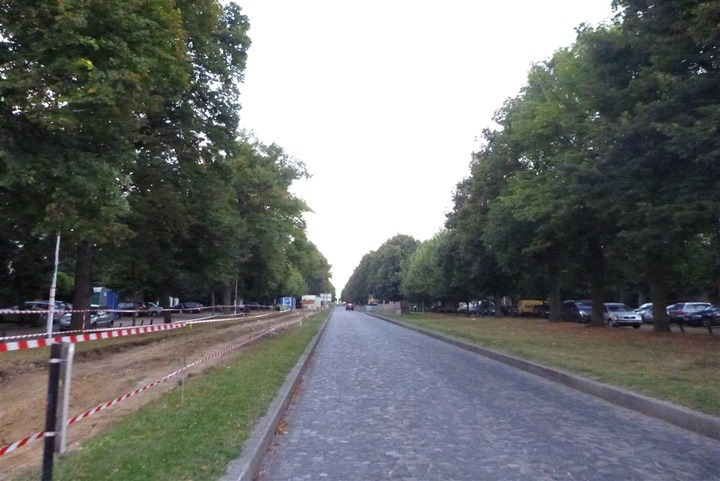 I'd see numerous runners out there doing pretty much the same thing.
As I reached toward the top of the tree-lined section my timer had expired on the first 10-minute interval, so I began a jog back down.  I've gotta hand it to them, having the grass is way better to run downhill on than the cobbles.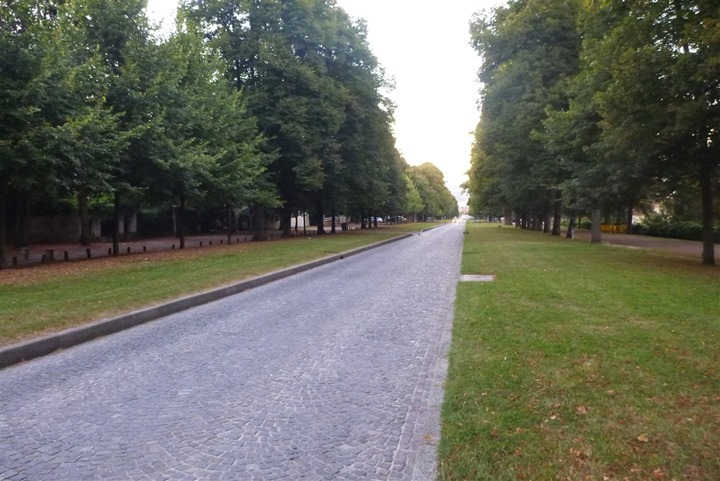 Towards the bottom of this section my 'rest' period ended and it was back up towards the top of the hill, wherever that might be.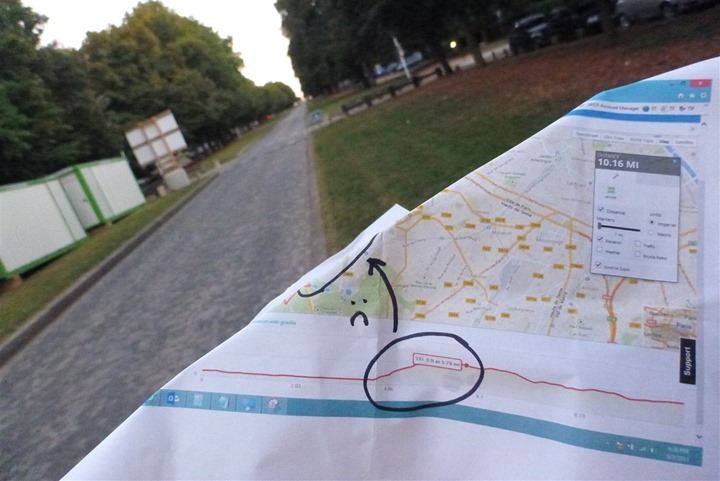 The challenge turned out though that when I got to the top of the tree-lined section, the gate into the park was closed.  I didn't quite realize there would be a park there, thus didn't realize a gate would be there.  Most parks in Paris close at dusk to pretty much eliminate vandalism in the park.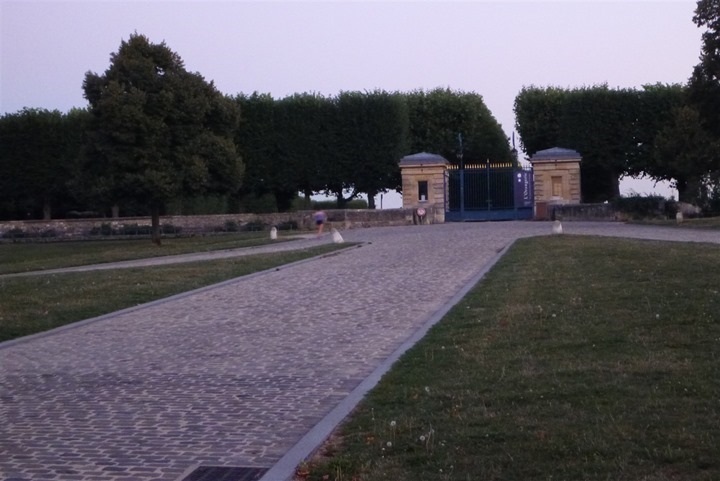 So instead I turned right and found a side road that took me up further.  I clearly wasn't the only one who found this road, as plenty of others were on it as well.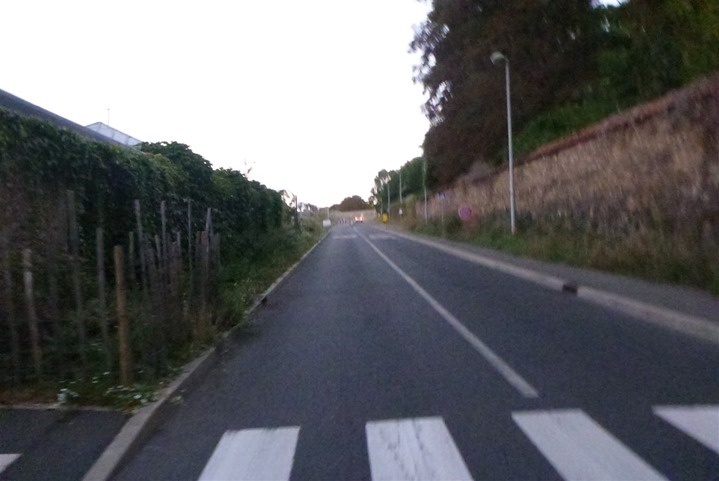 Unfortunately due to the diversion in route I didn't quite get the elevation I wanted on the second interval.  So instead I simply kicked up the pace pretty significantly to keep the heart rates within the zones on the flats.  Next time I'll solve this by running downhill a touch bit faster to ensure I'm not short 2 minutes.
After the second set it was onto the short 30" sprints.  We did these on the only flat piece of land around: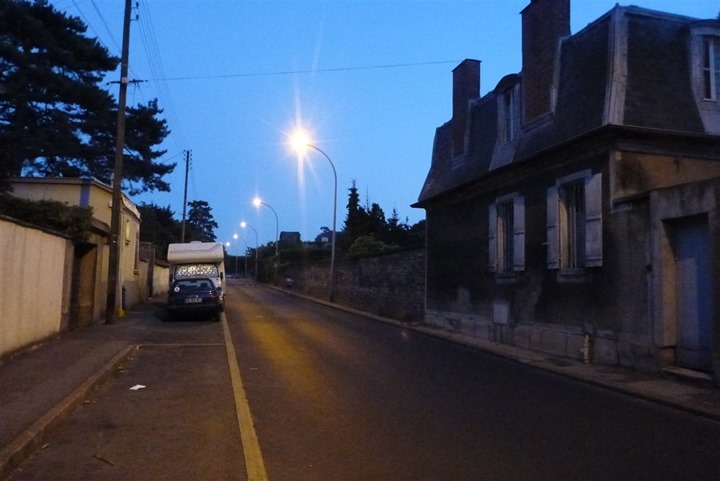 After finishing up those and a cool down we checked out the gate situation.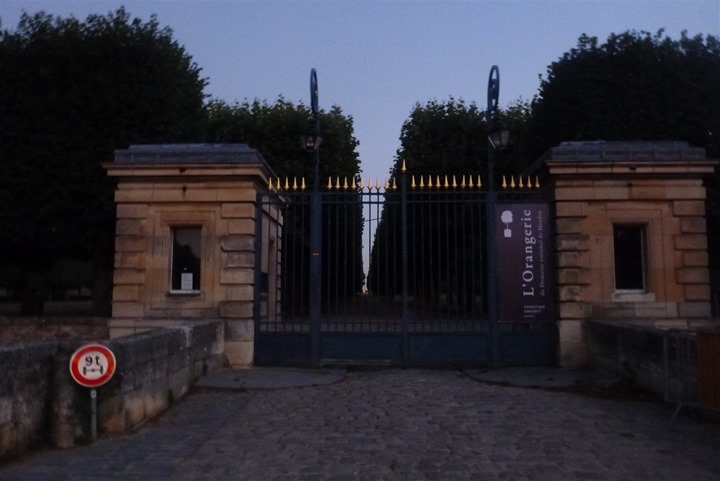 They didn't have hours posted, however, they did have Black Sheep posted.  Seriously.  In the moat surrounding it there were black sheep down there.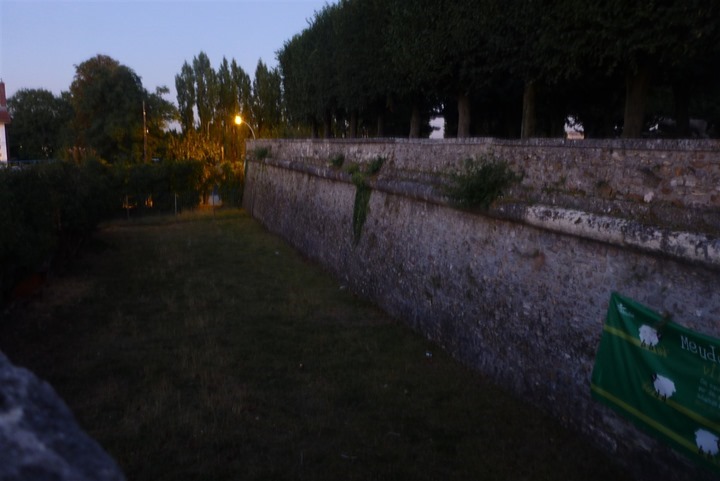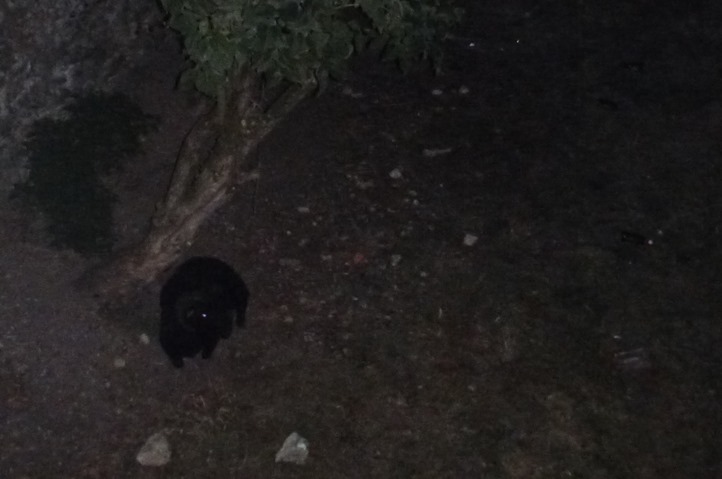 As one might expect after gaining nearly 600 ft of elevation in an otherwise relatively flat city, you'd have a pretty spectacular view.  No doubt these homes run well into the millions.  Check out the view this home had on top of the bluff overlooking the city and the Eiffel Tower: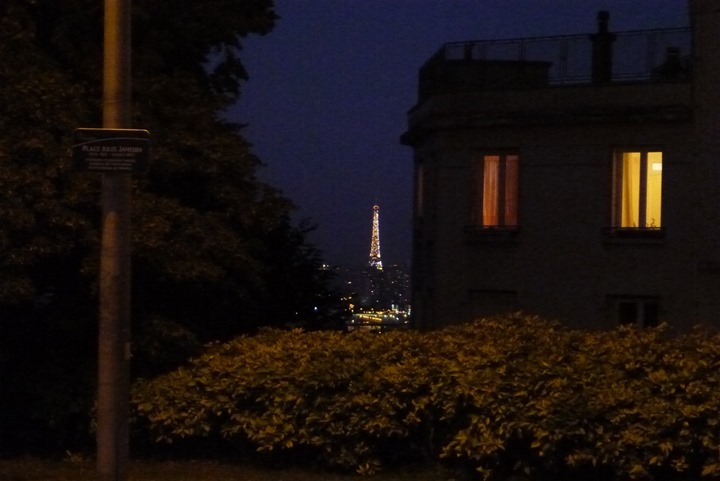 From there it was back down the hill to a different (closer) Metro station.  It'd end up taking us three different trains to get home, primarily due to lack of thinking that part through.  More ways to optimize for next time!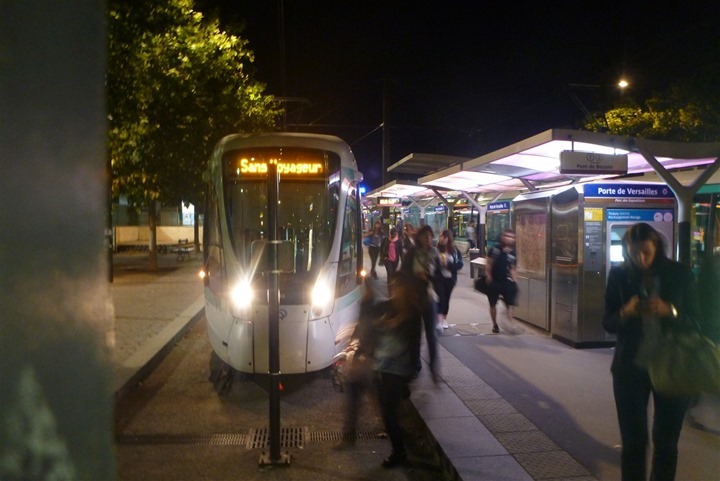 Overall we were pretty excited to check out a new area of the city – find a new hill, and get to run up and down it a few times.  Plus, we saw black sheep.
Thanks for reading!