This would be the first full weekend we've had at home since the first week of August.  It's been a busy summer, or rather, was a busy summer.  Sad that it's now September.  Friday night we continued our usual "Friday Night Date Night" tradition of heading down to the restaurant supply store to pickup supplies.  And as always, I pick up plenty of other things that are most definitely not on the CupCakery supply list.  This time I found American-style bacon, a new brand of Wisconsin cheddar cheese (really hard to find cheddar in France), and then this totally awesome pre-compiled cheese platter.  It even came with the little wicker basket thing.  Oh, and that's before I found the other sausages to the right (total cost for all that sausage was 10 euros).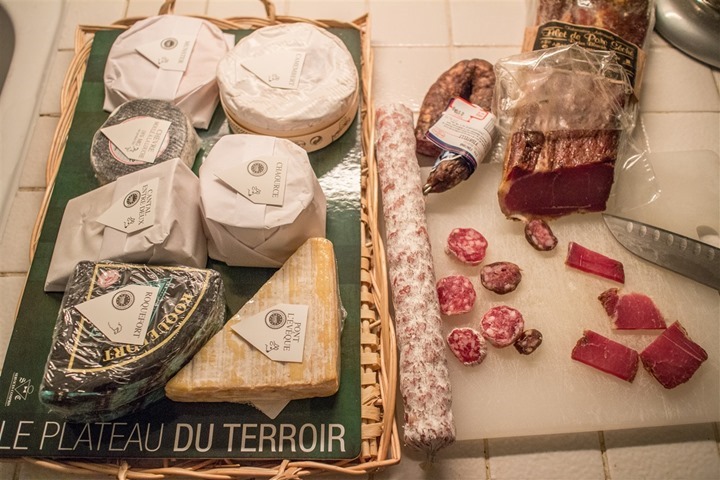 We pretty much just ate cheese, sausage, and fresh baguette for dinner that night.  And in fact, that's mostly all we've been eating since.  Seems like a perfectly functional diet if you ask me.
Saturday we went out for a run up to the Bois (big central-park like park) and looped around it a few times before eventually taking the Velib (bike-share) home.  I lack either pictures or a GPS track from that.  It was just a run, where we simply ran – nothing but our house key and Velib cards (we neglected bringing money for ice cream, big mistake).
Following our run, we noticed our favorite bus in the whole city was parked out front again: The Disco Bus.  Best we can tell there's actually a couple of these buses.  They drive down the streets at about 5MPH (much to the chagrin of traffic), with a full-on disco and bar inside.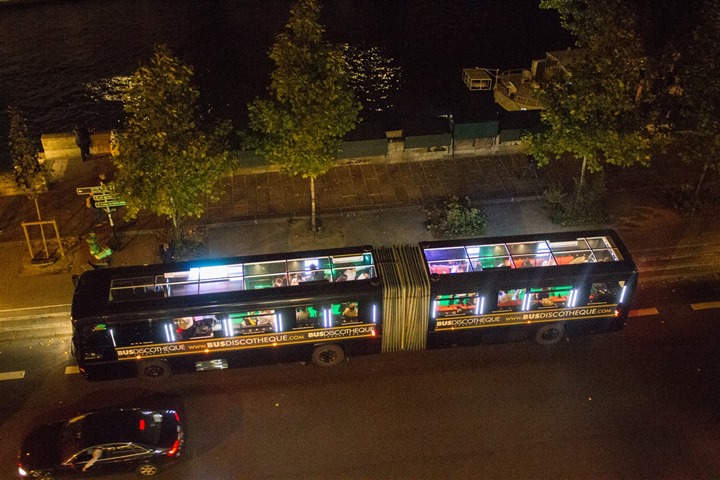 They often stop outside our place and use it as a smoke break stop.  Despite the pounding music (and dancing) inside, the buses are surprisingly sound-proof.  We don't hear anything, only noticing it if we look out/down the window.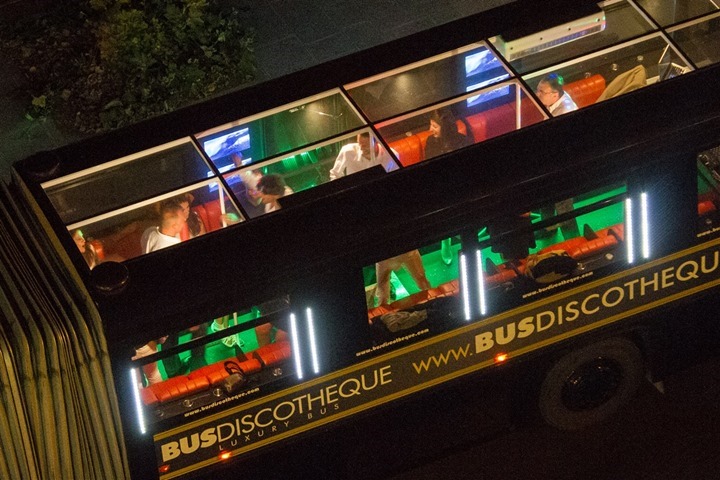 As the disco bus rambled around the city the remainder of the night, I went to sleep ready for my Sunday ride.
I decided to try out Strava's new "Route Builder" functionality to see how it faired.  I picked a point out in the countryside roughly where I've been before and let it do its magic.  Then after selecting a random single point a few miles away to force a circle, I told it to take me home.  All in, the route was listed at 46 miles: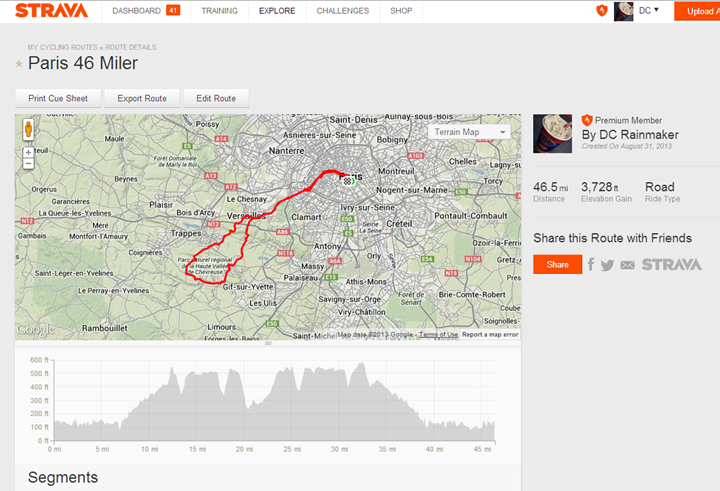 The theory behind the route builder is that it uses other users' routes that have been ridden to determine the best route out there.  Effectively determining some sort of "popularity" as it describes it.
Knowing most of the roads, the road it selected was pretty good.  A few minor items I'd quibble with as far as being the best overall route for cycling (at a high speed in quiet conditions), but overall quite good.  No highways or anything of the sort.
I started off as usual along the river.  Despite being relatively late (11:30AM), it's still pretty quiet in Paris.  Paris is not a morning city.  At some absurd time like 8:30AM, it's dead quiet.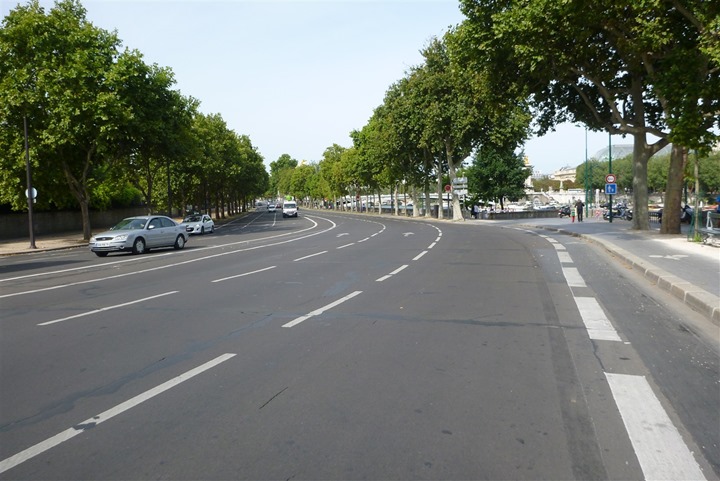 About the only thing impeding my way was this water tanker truck.  Figures I'd find the only drop of falling water onto a roadway for a thousand miles…laid down directly ahead of my front wheel.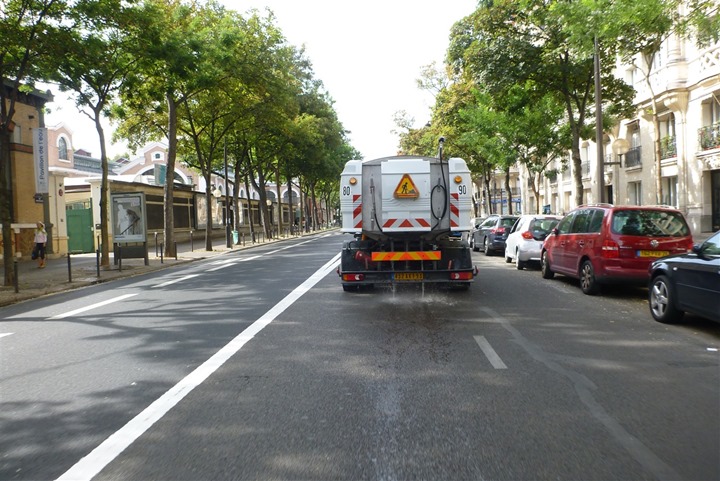 This slightly different route out of the city did take me past a Sunday market I hadn't seen before.  A rather long market too, stretching for a few hundred yards.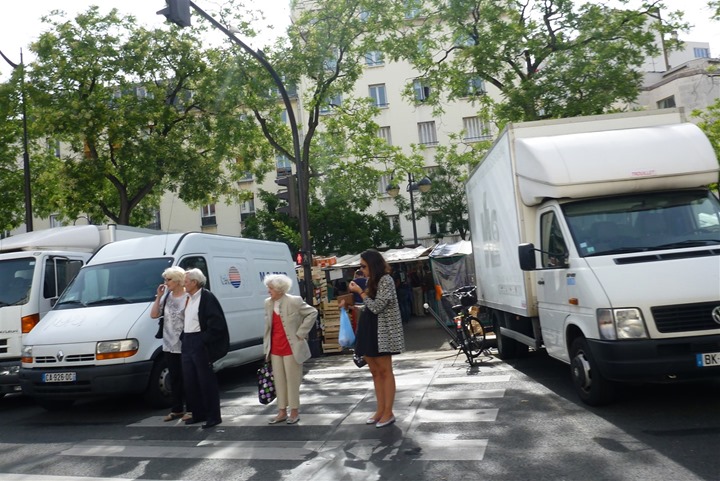 From there it was across the Seine for the second, and last time on the outbound.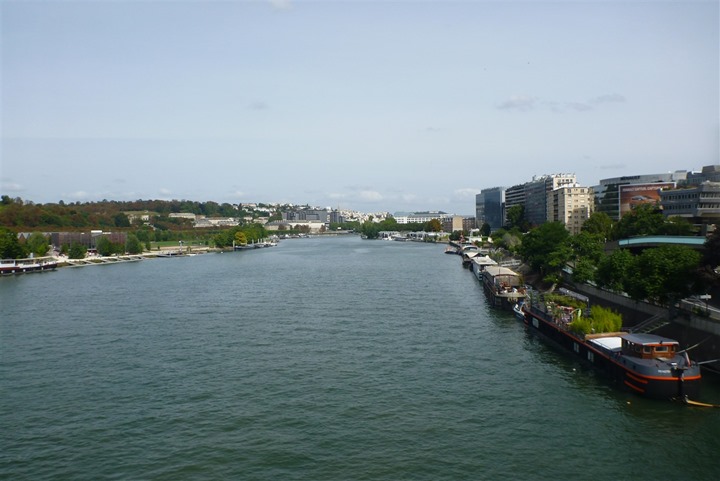 I'd pass Versailles on the way out, and the wide boulevards leading up to it: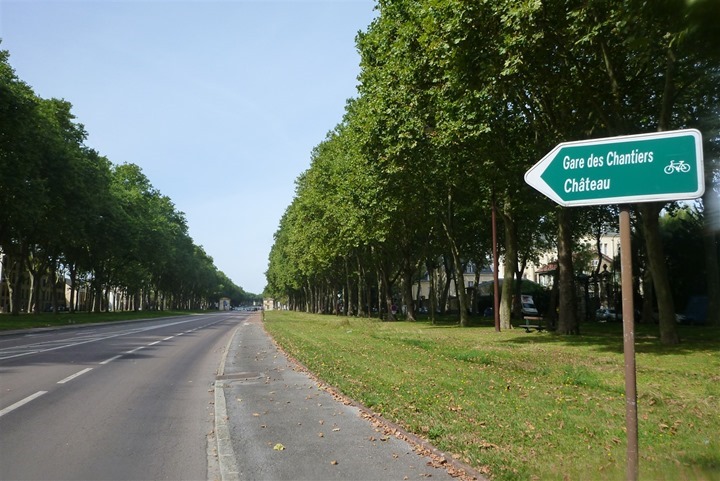 Then it was past what I presume to be an old aqueduct.  In theory there's also a bike/jogging trail up there, as my pre-mapped routes often tries to route me onto it (thinking I can magically scale up it).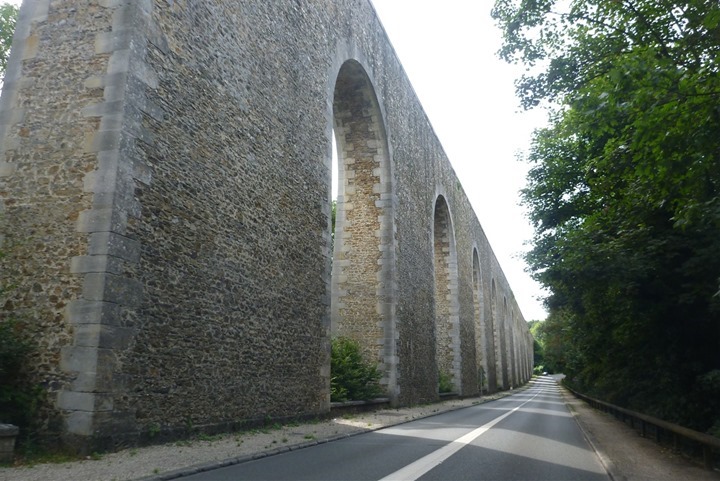 Speaking of which, I had made the minor mistake of forgetting to put back my France maps on my Edge memory card, thus no turn by turn directions this time (the Strava Route Builder outputs a proper file for routing).  Just follow the breadcrumb trails (or, as The Girl says, follow the "cookie crumb trail").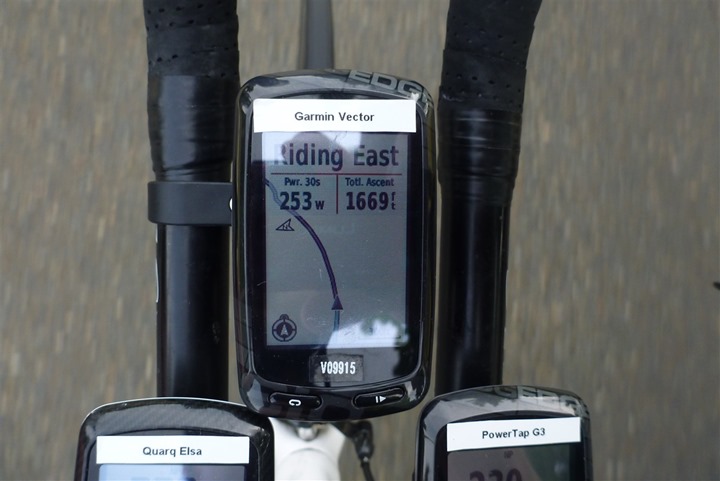 With roads like this, it's pretty hard to mess that up: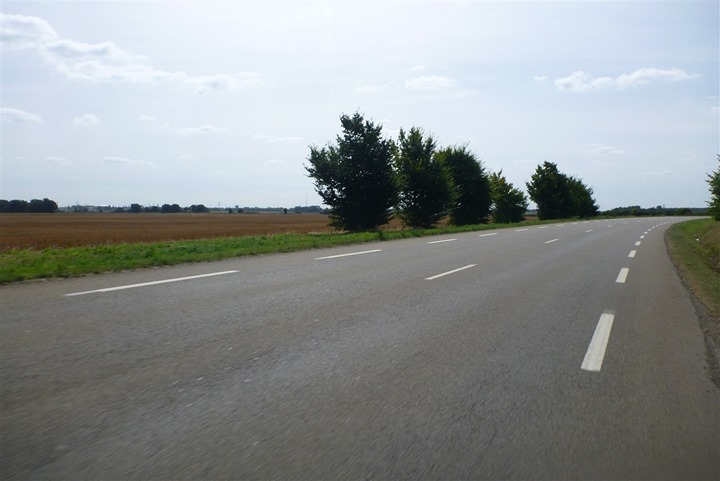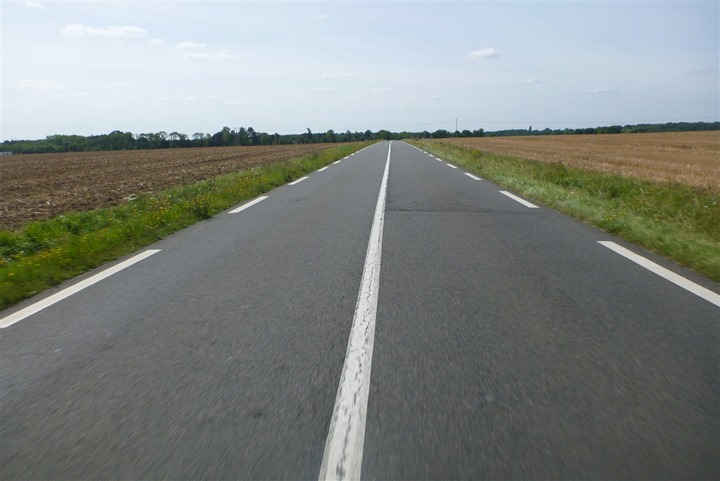 This time of year the corn is finally ready to pick, and the fields out here are full of it: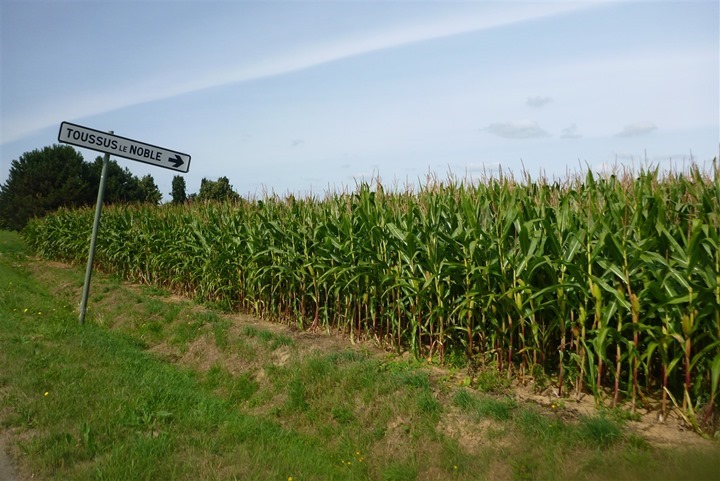 These same roads played host to Le Tour back just over a month ago.  And the markings are still quite present on the roads: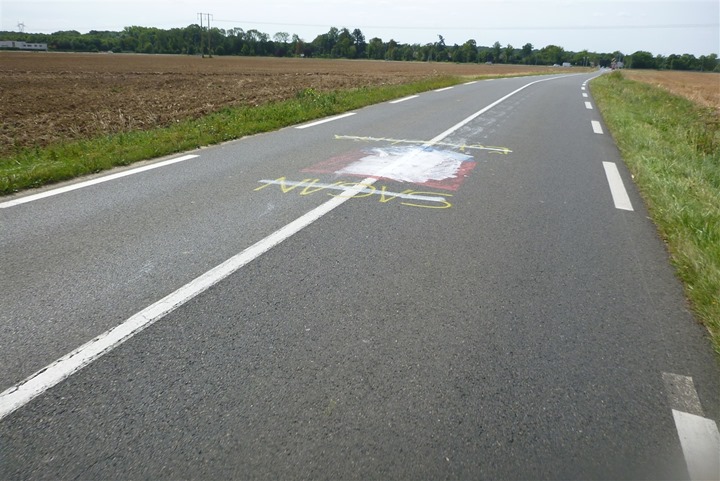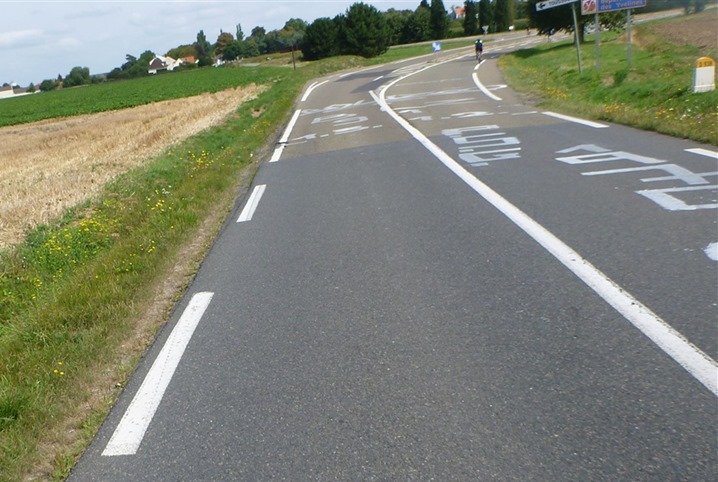 My route would alternate between fields like the above, and passing through small towns like the below: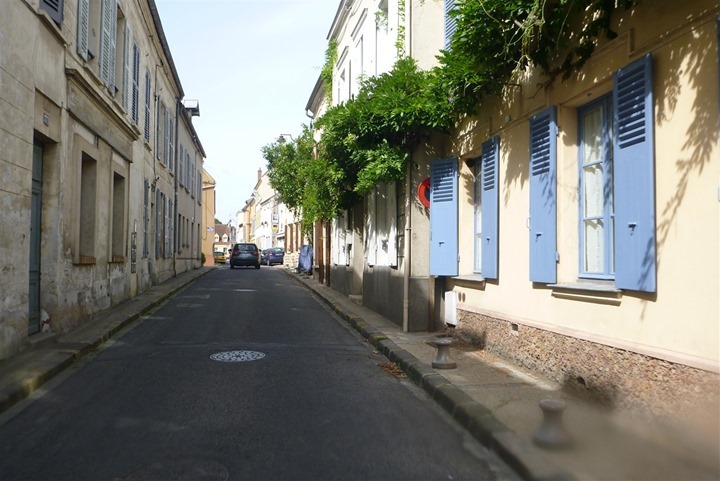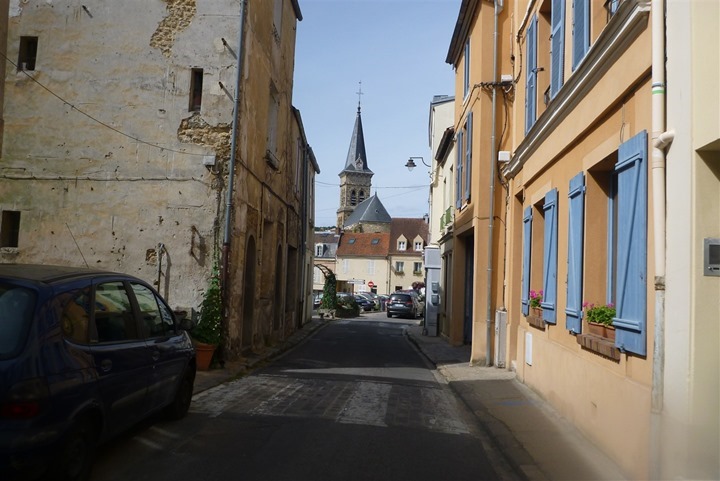 I continue to be amazed by just how many cyclists are out riding around.  Over the course of the ride I probably passed maybe 200-400 cyclists, easily.  Sometimes big groups of 20-30 (as large at 50), but most often just 1-3 cyclists at at a time.  You can see a few up ahead in this photo, and a few more had just passed going the opposite direction.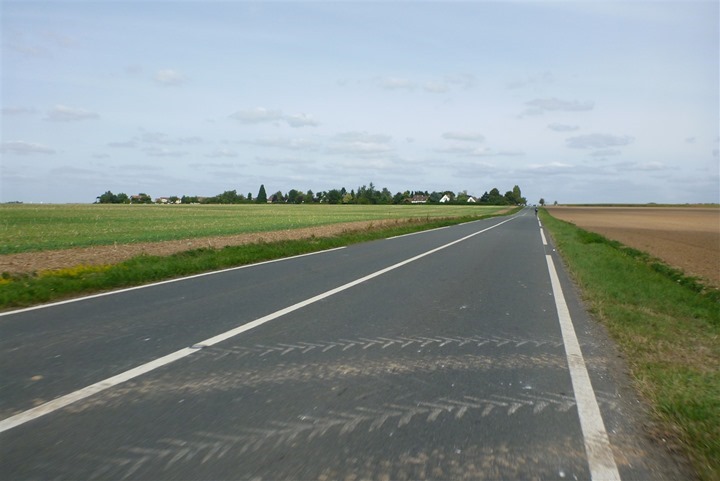 And even when there's nobody around, you get roads like this: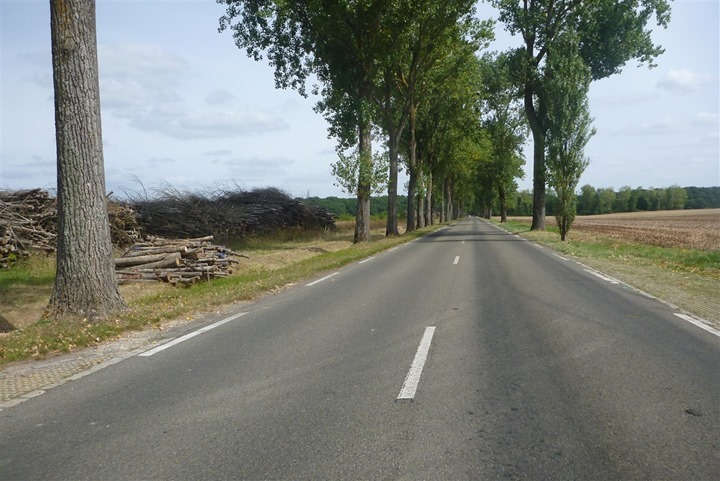 Soon my loop was completing, coming back into the town of Versailles.  Everything gets fancy there.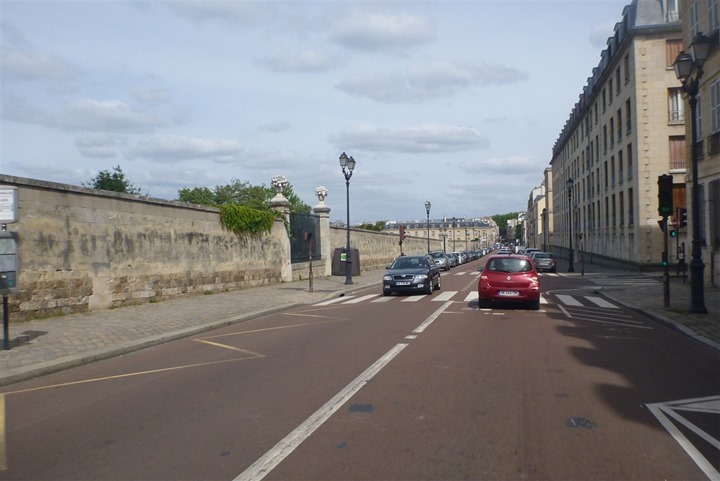 Then about 30 minutes later I crossed over the river and into Paris proper.  From there I rode along the river back towards home.  This section is often great in that it's a single lane down a lesser used road that's well protected from cross traffic in all but 2-3 places.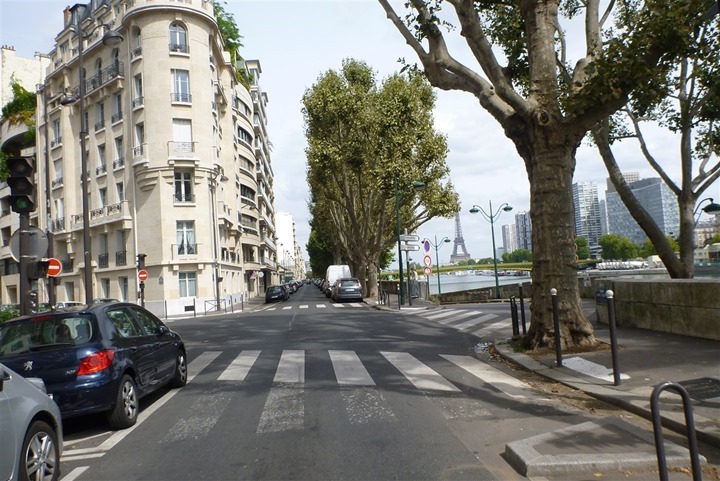 The last street I'd hit up was Boulevard Saint-Germain, the famous people watching and shopping street in Paris.  It's also an incredibly bike friendly street – if you have a bit of speed.  There are lights every 100-200 meters for what ends up being about 2 miles.  However, they are all synchronized specifically for the buses.  So, if you're really lucky and don't get caught up behind something, you can pretty much do the entire length in one light-timed shot.  I had mine split into two pieces, but only had to wait a short bit.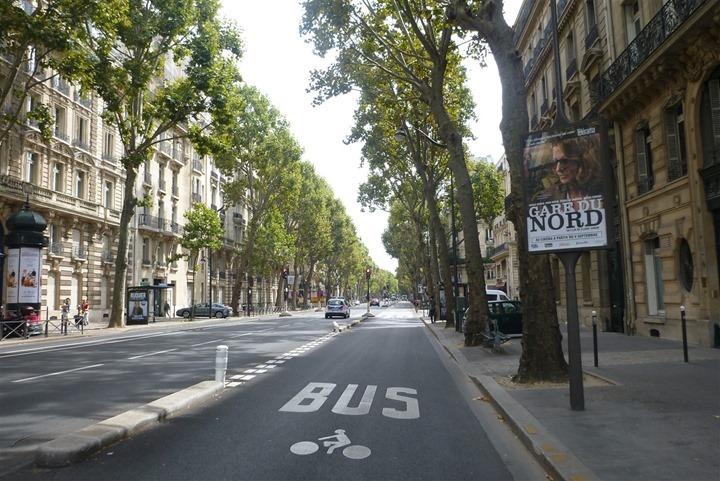 Again, the four units did quite well, with the Vector/Elsa/G3 being closest as usual.  The spread between them was 3%, which is pretty good given they measure in different places (you actually don't want them to be equal).  Though, in theory the PowerTap should have measured slightly lower than Elsa.  But again, with 2% accuracy on each, you're talking 4% potential error spread.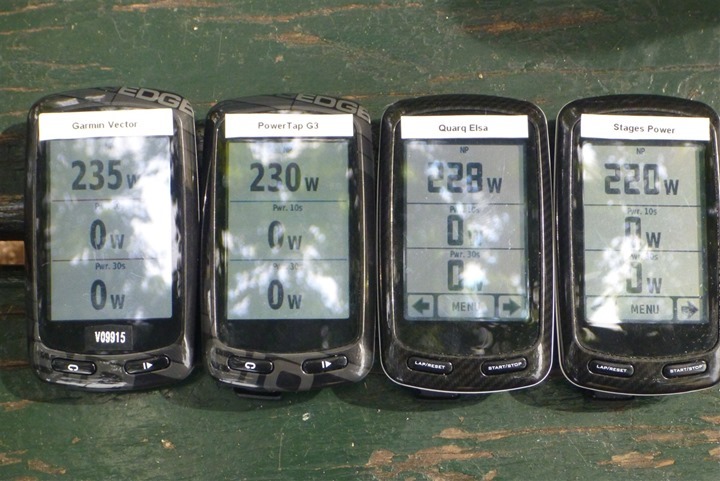 Oh, and, following some of my recent flatting issues that I had back in the states I picked up a small pump last week in Hamburg. It was on sale, and I figured for 10 euros I'd give it a shot.  It says it goes to 160psi, though I don't believe that.  As long as it gets me to about 90 or so I'd be happy.  I still carry CO2 though.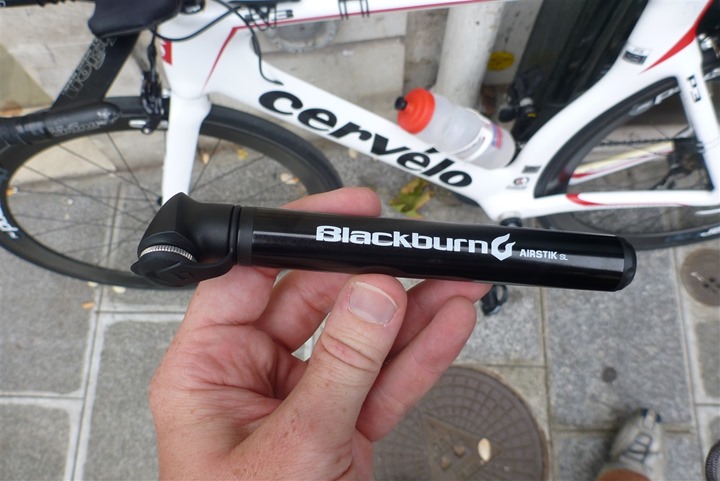 Following my ride we headed out to the farm.  Not our farm of course (we lack such accessories), just a gigantic u-pick farm.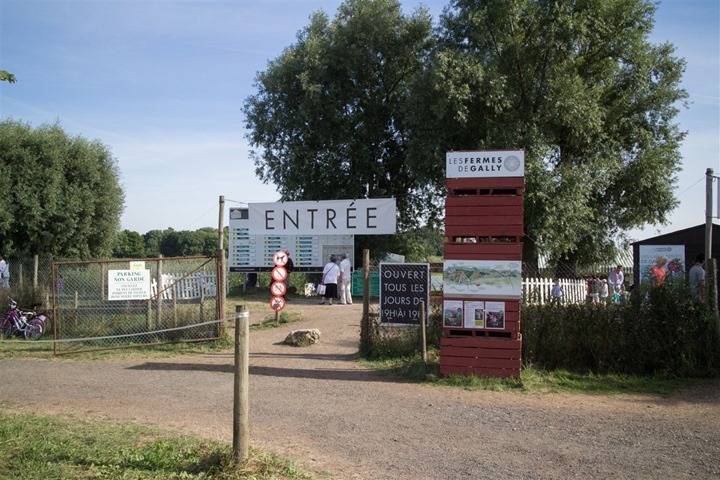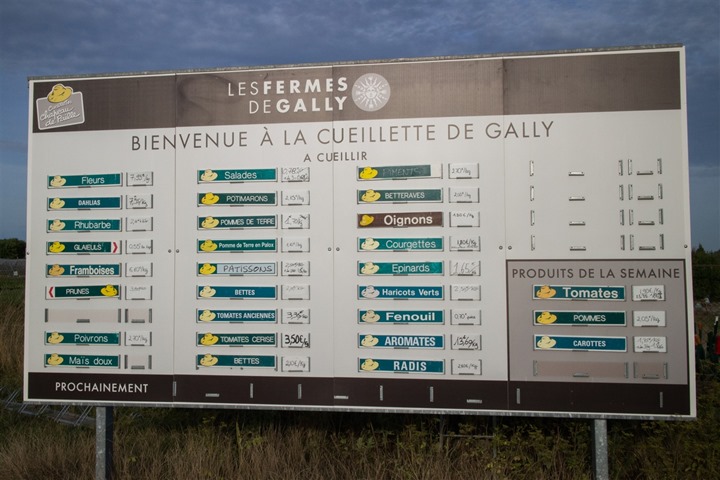 As you may remember, we visited this a few times last fall and it is a favorite of ours for super-cheap but yet still awesome food, especially apples and our personal favorite: Zucchini blossoms.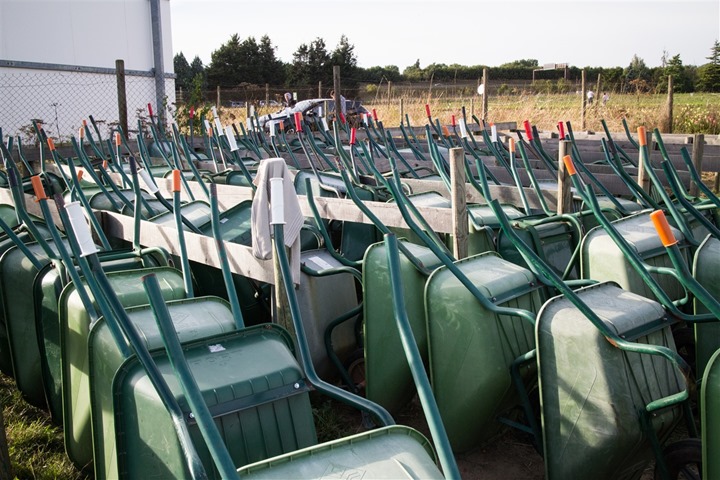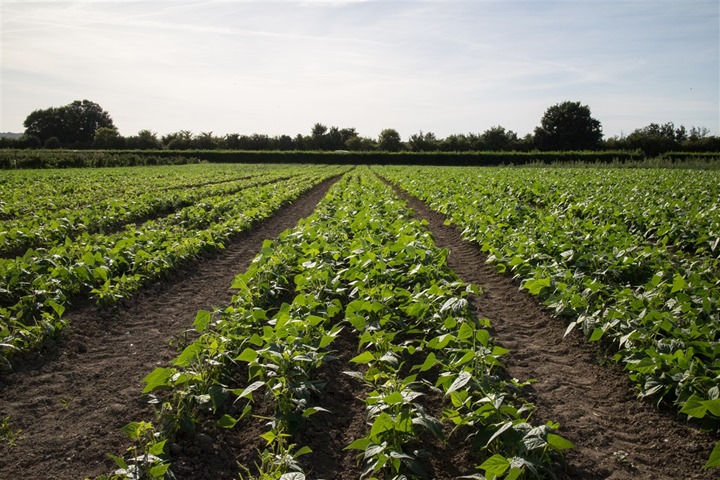 The farm was pretty busy on Sunday, likely due to being one of the last true weekends of summer.  While they had opened some strawberry and raspberry fields (same goes for Rhubarb, which didn't quite seem ready yet), we didn't find much that wasn't well picked.  Instead we ended up focusing on picking up a small bit of corn for us, and then a ton of zucchini blossoms.  We'll come back in a few weeks for Apples.  Here's The Girl in the cornfields: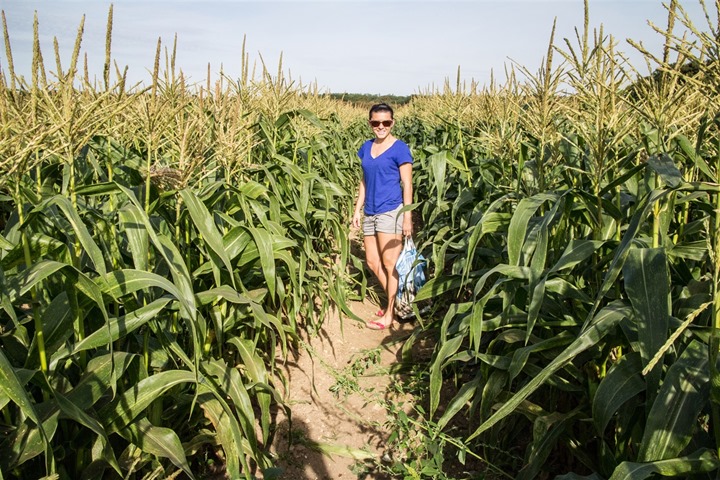 The Zucchini blossoms are the easiest to pick in that they're rather plentiful and only a few people bother to pick them.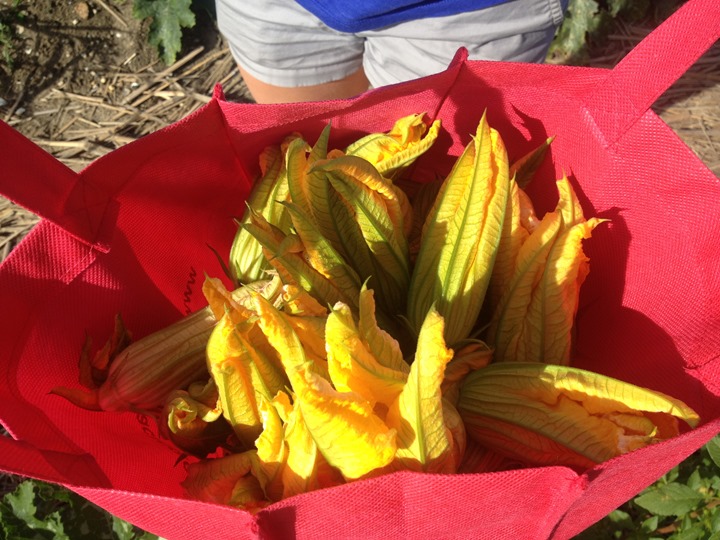 Once done, we headed home to get everything all setup.  The blossoms we'll fill up Monday night (here's what we do with them), and the corn we'll use throughout the week.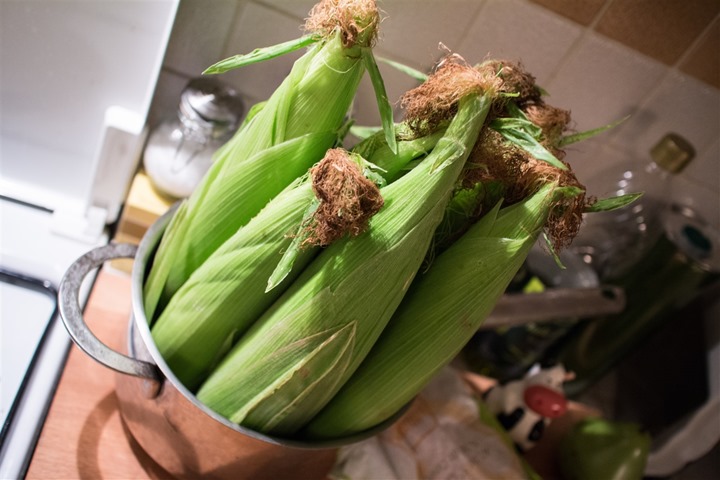 Sunday night for dinner we went with home made risotto by The Girl.  We had dug up two carrots, and then combined that with some of the dried salt-pork from the pile of sausages/sausage-like things we got a few days before: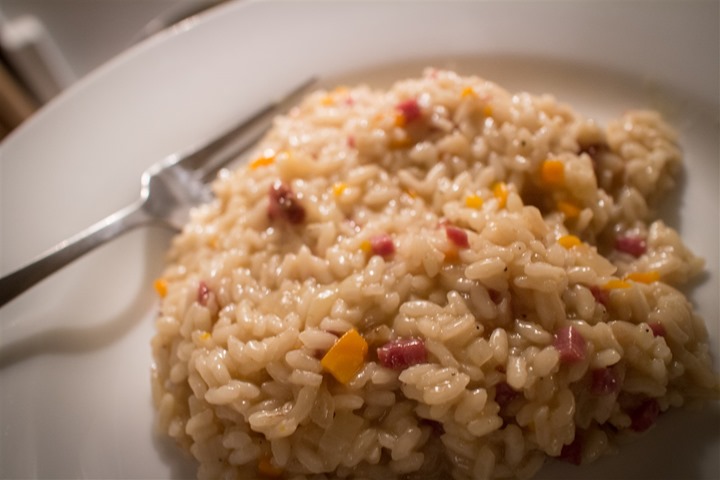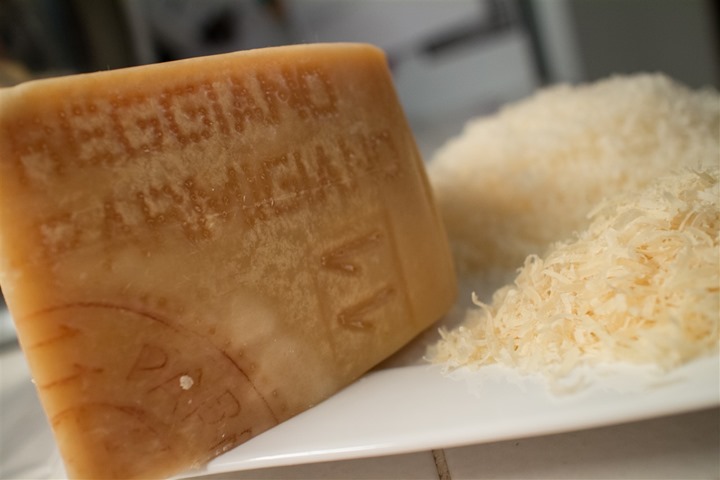 After a bowl or three…we did nothing more than watch CSI: Miami repeats from Season 1.  I had forgotten just how cheesy/bad Horatio Caine really is…
Have a great weekend (or extended weekend for those of you in the US).  Thanks for reading!