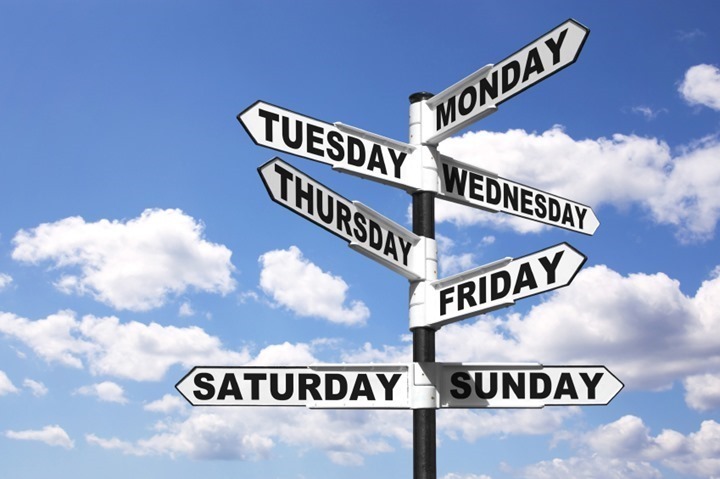 The Week in Review is a collection of both all the goodness I've written during the past week around the internet, as well as a small pile of links I found interesting – generally endurance sports related. I've often wondered what to do with all of the coolness that people write, and while I share a lot of it on Twitter, Facebook, and Google Plus, this is a better forum for sending it on to y'all. Most times these different streams don't overlap, so be on the lookout at all these places for good stuff!
So with that, let's get into the action!
DCRainmaker.com posts this past week:
Here's all the goodness that ended up on the main page of DCRainmaker.com this past week.
Monday: Week in Review–August 19th, 2013
Tuesday: Cycling to the most easterly point in North America
Wednesday: First Look: Wahoo Fitness RFLKT+ with ANT+ to Bluetooth Smart Bridge, Barometric Altimeter
Thursday: Initial thoughts on Garmin VIRB sports camera with ANT+ connectivity
Friday: Tip of the day: How to display your name and phone number on your Garmin Edge
Saturday: Heads up on late summer & fall events and conferences I'll be attending
Stuff that I found interesting around the interwebs:
Here's a not-so-small smattering of all the random things that I stumbled on while doing my civic duty to find the end of the Internet:
1) WADA Delays Publication of Research showing 25%+ of Track and Field World Championship athletes (anonymously) admitted to doping: I suspect this story is going to grow much bigger before it gets smaller. (via Alex M.)
2) Soylent: What Happened When I Stopped Eating For 2 Weeks: I found this pretty fascinating. Not because I have any desire (at all) to eat/try Soylent. But rather, because of the detailed methodology he went through on tracking all these metrics. Worth a read if you're into data-geeking. (via Basis Twitter Feed)
3) Sunday Times gets 1.5 million from Lance Armstrong: This is basically recovering the money from Lance when he sued them back nearly 10 years ago. (via NYVelocity)
4) Introducing the Cuddlebike: Yes, seriously. Cycling for two without the extra pair of handlebars. I imagine many relationships may end as a result of this bike.
5) Escape from Alcatraz returns to June next year: Thank god. Back where it should be.
6) The mother of all photo galleries of Chef Gordon Ramsey preparing for a training ride: Yes, just in case you didn't know he's doing Ironman Hawaii (Kona). Remember, the rules do allow WTC to allocate certain slots to celebrities/special interest cases. While I do understand the frustration with this, I also see the significant benefits to the greater sport for allowing folks like him to compete and generate publicity. Plus, at least he's out there training. (Via Jay Prasuhn)
7) Froome says press treated him fairly at Le Tour: Interesting story, didn't fully expect that – based on some past snippets. That said, the photo that accompanies the story is awesome. Perfectly captures things. (via Matthew B.)
8) An inside look at Jamaica's drug-testing woes: Yes, I know, more drug stuff. But, the key takeaway here is that Jamaica inexplicably managed to conduct only 1 out-of-competition test in 5 months leading up to 2012 games. Wonder why? (via Race Radio)
9) Leadville Trail 100 Run Medical Advice: While the race was last week, this advice given to participants from the medical staff is still probably quite valid for ultra runners (and even regular runners).
10) For bike lanes, design makes all the difference: A look at bike lane planning and design, along with the impact of bike-share programs. Good stuff. (via TomTom Twitter)
11) Fitbit gets $43 million in funding round: Hmm, I'm not sure I get this. In an environment where everyone has a fitness tracker out, and Fitbit has existing (great) units on the market doing well, why they need this much additional funding smells funny to me.
12) Too Fast To Fail: Larry Ellison's bid to convert America's Cup sailing into a high-risk action sport was labeled a disaster before the first race…how's it turning out?
13) USB charger from fire: This camping/hiking stove attachment actually turns heat into USB power. Crazy.
14) 10 Must-Read Running Blogs: Thanks for the shout-out, I appreciate it!
15) A Bluetooth Tooth: Really! It's a tooth, enabled via Bluetooth. And thus, the universe imploded. (via Tim Bradshaw)
Crowd Funded Projects of Athletic Note:
This is a bit of a new section. Most of this content used to be found within the main section, but I figured I'd just call it out up here and make it easy to find. I regularly sift through Kickstarter and Indiegogo (plus a few others on occasion) looking for sports projects. Note that as always with crowd funded projects, assume the project will be late and will under-deliver on features. Thus far, on the numerous products I've helped 'fund' (except a leather bike handle), that's been the case.
Power Meter in a pair of pedals – Swedish Adrenaline: New pedal-based power meter crowd-funded project with both ANT+ and Bluetooth Smart. I'm exchanging e-mails with them to get more information (hopefully they'll be at Eurobike), as the Indiegogo page seems pretty low on information.
Drawstring Backpack – Reinvented: World's first premium drawstring backpack with cords that never become uneven or unbalanced.
Sports Technology Software/Firmware Updates This Week:
Each week I quickly highlight some of the new firmware, app, software and website service updates that I see go out. If you're a sports technology company and release an update – shoot me a quick note (just one liners is perfect, or Tweet it at me is even better) and I'll make mention of it here. If I don't know about it, I won't be able to post about it. Sound good?
Site/Firmware Updates:
Garmin Fenix: They've added the Virtual Partner feature (cool!), as well as adding VIRB support (see VIRB post up above).

Garmin Quatix: They also got VIRB support (via GPS Information)

Leikr: Leikr has released not only a new firmware update, but also guidance on their release plans.

Wahoo Fitness: They've released updated apps (as noted below), but also released the KICKR Segments App (that's the Strava one), I'll have more about that in a post in a couple days.
iPhone App updates this week: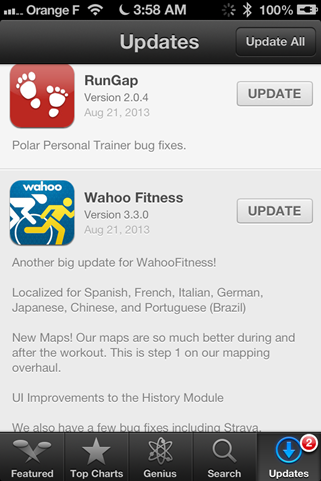 iPad App updates this week: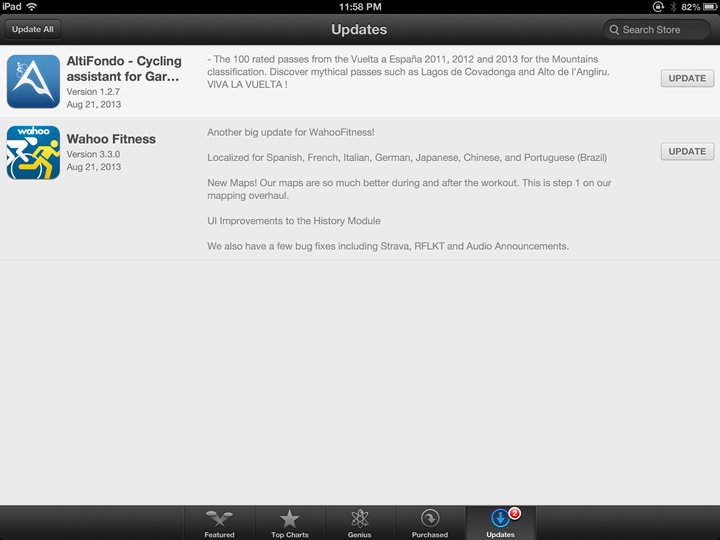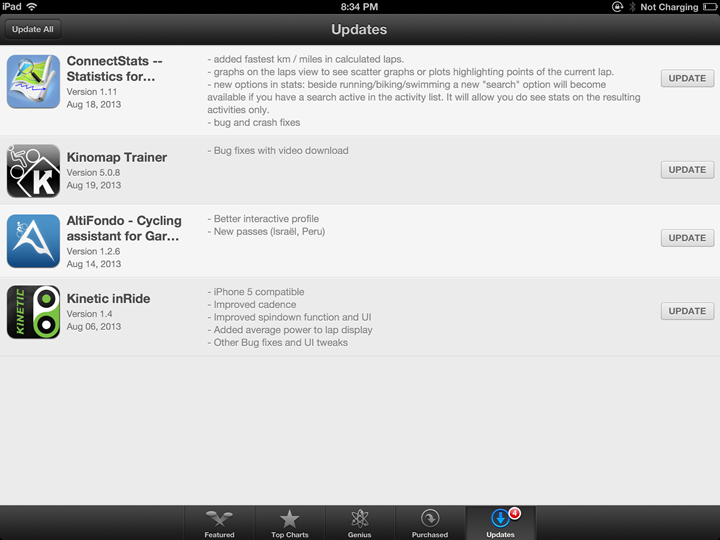 Android App updates this week: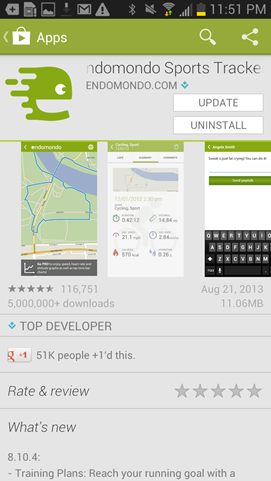 Windows Phone App updates this week: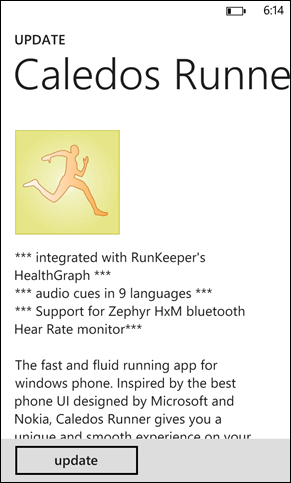 Thanks for reading!