It's about time to head into the busy late summer and fall period.  At least, a busy period in the sports technology world.  Typically the sports technology world introduces devices at one of two major timeframes – fall and spring.  Fall is aligned to the holiday shopping season that follows it, and spring is aligned to the busy summer that brings most people outdoors.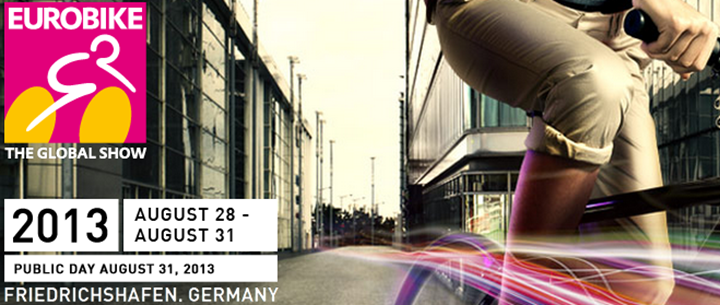 For cycling, that begins with Eurobike in late August this upcoming week.  This is where most cycling companies introduce new products to the market – focusing on showing it off to press and distributors/retailers.  Though, much of that has already begun over the past month, for example Outdoor Retailer in the US and other similar events since late June.  And announcements from Garmin, CycleOps, Wahoo, and others. But fear not – there's more unannounced stuff coming on Wednesday.
Eurobike brings pretty much everyone in the industry under a single roof.  Well, 6-8 roofs actually.  It's massive.  In any case, I'll be there.  I'll be checking out anything new that I don't already have on hand, and as usual putting together posts on the usually entertaining non-tech side of the show as well.
You can hit up all my Eurobike posts from last year here.
I'll be there Wednesday, August 28th, and a portion of Thursday, August 29th.  If there's anything in particular you'd like to see or get more details on, drop a note below in the comments!

Next up in mid-late September is Interbike.  This is pretty similar to Eurobike, except we see less European/Asian companies and more US/Canadian companies.  Though, it's a smaller show than Eurobike. Typically you'll see some of the boutique US companies show up here that wouldn't otherwise travel to Eurobike.
In most cases, companies with a larger international presence (i.e. a Garmin, Polar, etc…) would make any announcements they had at Eurobike rather than at Interbike.  Whereas primarily US focused companies would make those announcements at Interbike.  For example, Stages Cycling last year announced their product at Interbike (and had a booth there).  But behind the scenes they were actually at Eurobike meeting with various organizations.
I'll be there Wednesday and Thursday, September 18th & 19th.  Like last year, I won't be attending the Outdoor Demo days.  It's just not a good spend of my time given how few sports technology gadgets are there that I wouldn't already have.  The Outdoor Demo is a blast though, but it's mostly for folks wanting to test out bikes.  Finally, since I'm always trying to squeeze these trips in between my other work trips, I've gotta be pretty focused on the use of my time.
You can see all my past Interbike posts here.
Like Eurobike, if there's a company you want me to checkout, simply note it below.  Oh, and with both Interbike and Eurobike, if you're a company that wants to meet – now is the time to get on my calendar.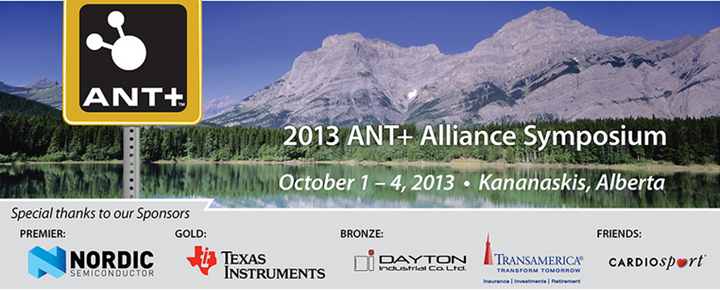 Finally, we've got the ANT+ Symposium.  This is where pretty much any company that makes a device in the sports technology world goes to.  That's because almost everyone except Polar uses ANT+ in some capacity.  Though my presentation isn't actually ANT+ focused from a technology perspective, instead it's a look at the entire market.
This will be my 3rd year presenting there, where I deliver a Keynote session to the entire conference (usually about 200-300 people) on market trends and where I think things will be going.  You can watch last years presentation here.
Below is the all fancied up description of my presentation for this year (and the full agenda):

From my perspective, the biggest benefit of the conference is meeting with companies and giving them your (as in you, my readers) feedback.  In most cases companies send their founders and/or principal developers/leads.  While conferences like Interbike and Eurobike are good for seeing finished product, there's no better place to have a discussion around the future development of a product than at the ANT+ Symposium.  I often comment that if I had to choose just one of these three to go to, I'd choose this every time from an ROI standpoint.
When able, I usually get sneak peeks of new stuff coming up that I include little snippets of in posts.  You can view all of my past ANT+ Symposium posts here.
So if you're gonna be at any of the three events and want to catch up (keeping in mind they tend to be crazy busy!) – drop a note below, or via the contact form in the header of the homepage.  Also keep in mind that any of these events could unfortunately get squashed by an unexpected work trip. :-/
Thanks for reading – and hope to see you there!