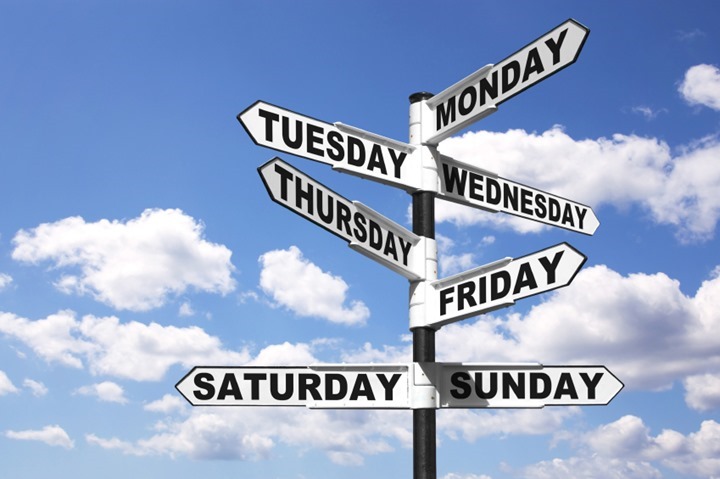 Given I'm 'on vacation' this week (and last, and the week after), that means I may from time to time lose track of weekends vs weekdays. That's what vacation is for, right? Thus, here's the Week in Review – "Monday Edition".
The Week in Review is a collection of both all the goodness I've written during the past week around the internet, as well as a small pile of links I found interesting – generally endurance sports related. I've often wondered what to do with all of the coolness that people write, and while I share a lot of it on Twitter, Facebook, and Google Plus, this is a better forum for sending it on to y'all. Most times these different streams don't overlap, so be on the lookout at all these places for good stuff!
So with that, let's get into the action!
DCRainmaker.com posts this past week:
Here's all the goodness that ended up on the main page of DCRainmaker.com this past week.
Sunday: Week in Review – August 3rd, 2013
Monday: A weekend riding past the beach and swapping power meters
Tuesday: FINIS Neptune Swimming MP3 Player In-Depth Review
Wednesday: First hands-on look & rides with the Garmin Vector power meter
Sunday: A look at a week of rides (and a run) in Boulder, Washington DC
Stuff that I found interesting around the interwebs:
Here's a not-so-small smattering of all the random things that I stumbled on while doing my civic duty to find the end of the Internet:
1) A 3rd party look at my left/right power data from Vector: A number of people have started to dig into some of my raw data files (with other power meters as perspective) from last week's rides. Here's an interesting look at my left/right balance. Also, see this follow-up post with my Thursday Skyline Drive ride and more detailed dissection of my data. Really cool deep dive.
2) Pro Cycling Manager XBox/PC/Playstation Game Review: I saw a commercial for this game, but it actually looks pretty cool based on the review. Tempted…
3) Chris Froome, reigning Tour de France champ, to race USA Pro Challenge: Now, if only we could get this race re-named back to the Tour of Colorado – I'd be happy. (via EverymanTri)
4) UCI refuses to let USADA do testing at USA Pro Challenge: Well then, I guess we know how this will go down. (Via Race Radio)
5) Russian Man Arrested For Stealing Entire Road: I'm generally convinced that all the funniest things on the internet originate in Russia. This, being the perfect example of that. (via TomTom Twitter)
6) Aero Field Testing using the "Chung Method" – How sensitive can it be? A good piece to read through if you're looking to do DIY aero testing.
7) A typical Saturday in the world of Strava: I thought this was a pretty cool heat map slider-combo dish. You can slide along to see a heat map overlaid onto a global map of how many people were riding at any given time.
8) San Francisco Police now shaming bike thieves on Twitter: Well, that's just a whole Tweet-full of pure awesome. (via David Lebovitz)
9) A 'big data' look at bike theft locations and times: This is what happens when you mix a guy doing a fellowship at a geospatial company with a stolen bike (or a lot of them). (Via WashCycle)
10) International Tennis Foundation permits "smart" equipment: An interesting PDF read through of the rules (including a mini-FAQ) related to 'connected' devices on the court. (via SportTechNews)
Crowd Funded Projects of Athletic Note:
This is a bit of a new section. Most of this content used to be found within the main section, but I figured I'd just call it out up here and make it easy to find. I regularly sift through Kickstarter and Indiegogo (plus a few others on occasion) looking for sports projects. Note that as always with crowd funded projects, assume the project will be late and will under-deliver on features. Thus far, on the numerous products I've helped 'fund' (except a leather bike handle), that's been the case.
This week: I actually didn't see anything of interest in the athletic crowd-funding arena this week of interest. I did see this Sous Vide machine however. It's from the same guy that published the DIY Sous Vide machine instructions – which I made the unit from a couple of years ago. Obviously, I backed this project (but shhh…don't tell The Girl!). Oh, PS, looking at that old Sous Vide post of mine just made me really hungry. 🙁
Sports Technology Software/Firmware Updates This Week:
Each week I quickly highlight some of the new firmware, app, software and website service updates that I see go out. If you're a sports technology company and release an update – shoot me a quick note (just one liners is perfect, or Tweet it at me is even better) and I'll make mention of it here. If I don't know about it, I won't be able to post about it. Sound good?
Site/Firmware Updates:
Garmin Edge 500: Vector related updates + plus a power meter calibration reminder prompt for non-Vector users.

Garmin Edge 510: Vector related updates + some other fixes/updates.

Garmin Edge 800: Vector related updates + some changes in power meter recording.

Garmin Edge 810: Vector related updates + some other fixes/updates.

Magellan Active: Updates to their site, as well as updates to their API. I'm really happy to see them keep chugging away on things. Good to see. (via MagellanFitness Twitter)

MyBasis App to new Android phones: Adding the LG Nexus 4, the Samsung Galaxy Nexus and the HTC One. I call this out up here, merely because it's probably of interest to non-current app users.

PowerTap Joule GPS Firmware Update: A whole crapton of updates and minor fixes. Lots of good stuff. (via PowerTap Twitter)

PowerTap releases iPhone App: Looks like a new app from the PowerTap folks to track your ride data. Free.

Stages Power Meter Firmware Update: Version 2.0.21 – No release notes, just grab via Stages Utility on iPhone/iPad/etc… (Via Changren)
iPhone App updates this week:
(Note: I didn't bring my iPad with me this week, so it's possible something else snuck by there. They'll get added to future weeks.)
Android App updates this week:
Windows Phone App updates this week: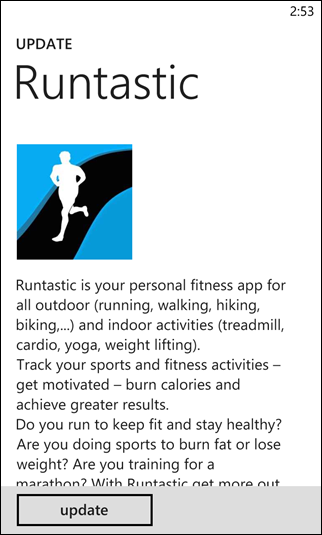 —
Thanks all, thanks for reading!