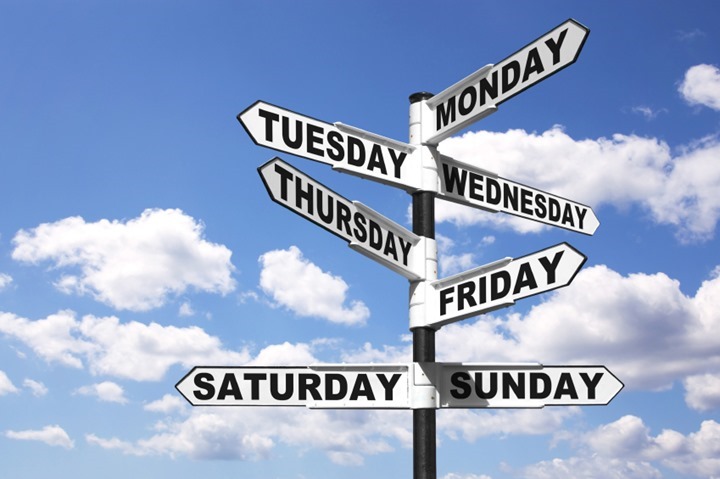 The Week in Review is a collection of both all the goodness I've written during the past week around the internet, as well as a small pile of links I found interesting – generally endurance sports related. I've often wondered what to do with all of the coolness that people write, and while I share a lot of it on Twitter, Facebook, and Google Plus, this is a better forum for sending it on to y'all. Most times these different streams don't overlap, so be on the lookout at all these places for good stuff!
So with that, let's get into the action!
DCRainmaker.com posts this past week:
Here's all the goodness that ended up on the main page of DCRainmaker.com this past week.
Sunday: Week in Review–July 27th, 2013
Monday: A week of swim, bike, run in Seattle
Thursday: Bryton Cardio 60 GPS Multisport Watch In-Depth Review
Woot, check it out!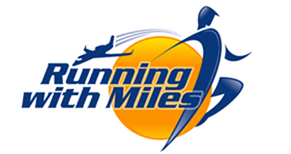 Interview with 'Running with Miles' blog.  The folks over there had a bunch of interesting questions around how I blend travel with running.  Fun stuff, go check it out!
Significant price reductions of note
This is probably worth mentioning up here.  On Thursday PowerTap (yes, that's the organizational name now) dropped its prices for the PowerTap lineup pretty significantly.  Enough to cause what I'd consider to be a pretty big shift in the market.  Their PowerTap G3 hub is now $790 (as a reminder, the Stages power meter is $699), and their full wheel-set is only a $200 more at $999 (just the rear-wheel is $890, half-way in between).  These basically dropped $500 overnight.  No doubt this is in response to the Garmin Vector investor call announcements made this past Wednesday.  Given retailers around the world have been leaking out information there, PowerTap likely has a pretty good idea of what pricing might be.
With that, here's where things stand for the current generation of direct force power meters on the market today:
Oh, and obviously if you use any of the Clever Training links above you'd get 10% off your shopping cart with coupon code DCR10BTF, as well as free domestic shipping.  All of which supports the site.
Now, what's somewhat interesting (and many people seem to have forgotten), is that these were actually the original PowerTap prices back two summers ago when they reduced everything ahead of the G3 launch.  Except, that never actually happened.  Instead things ended up stabilizing a lot higher.  You can see my post from June 2011 with the planned launch prices (and cuts to the previous PT Pro lineup) from back then as a bit of proof.  This time though, the prices have already been implemented.
So where does this leave you as a consumer?  Well, that depends a bit.  Obviously, this is heavily aimed at Stages – bringing the price to basically $100 more makes it a very competitive decision.  Though it's still crank vs. wheel, so there are tradeoffs to make there (plus the accuracy side of things).  I think the most interesting next chess-move though is actually Quarq's (SRAM's technically).  As a number of folks have pointed out, you could basically get two PowerTap's for the price of a Quarq.  For most folks, that covers race and training wheels.  I don't think that Power2Max has any change to make (they're sub-$1K).  And if the rumored Vector prices end up being accurate (as well as the product being accurate), I actually don't think they have an immediate move to make either unless Quarq budges.  I think that ultimately people who planned to buy Vector (and waited) will probably still buy Vector as long as it meets the accuracy/durability bar.  Finally, I don't see this having any impact on Polar's solution until they get their Bluetooth Smart chip sorted out and a functional head unit.  And I don't see any changes in the SRM camp either, at least until next spring.
Anyway…definitely lots of interesting times ahead, and no doubt, lots of interesting moves ahead in the coming months.
Stuff that I found interesting around the interwebs:
Here's a not-so-small smattering of all the random things that I stumbled on while doing my civic duty to find the end of the Internet:
1) Building installs bike racks, cyclist uses them, cyclist gets ticket:  Yup, seriously. And the response gets even better.  Well worth your 45 seconds. (via Cyclelicious)
2) Garmin Vector out by end of September: Per their earnings call on Wednesday, the unit will be available within Q3 (ends this September).  Also per that call was that mass production is already underway.  Official pricing hasn't been released yet.
3) The Secret Pro, post-TDF: Another good episode of this series from an anonymous pro-tour rider about the inner workings of the peloton.
4) Summing up running in a comic: From the person behind the Oatmeal comics, very well done.  And, it's much longer than the single screen snippet below – in fact, it's 5 pages. Yes, pages.  It's like an encyclopedia of running comics.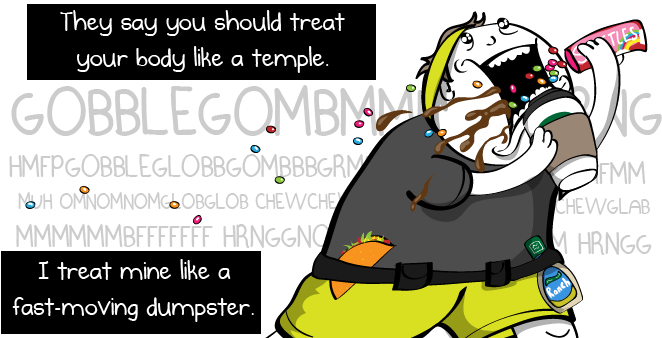 5) A look at wetsuit testing: I thought this was pretty interesting.  There's some good questions and answers in this Slowtwitch thread.  Some complained about brands being left out (they included 9 brands, yet there are likely 30+ wetsuit brands alone out there).  Having done these type of tests before with large numbers of devices and participants, I'd say that people generally underestimate just how complex they really are to pull off with the attention to detail that is demanded.  Really, it's not as easy as it looks.  Be it weight scales, GPS accuracy, power meters (or wetsuits in this case), there's so many ways to screw it up and that gets exponentially bigger with each product or person included.  Including a larger sample size is interesting, but I've found that when you expand test sizes getting folks that can follow extremely specific procedures repeatedly is actually more difficult than you expect.  No doubt, I'd love to have seen a couple more swimmers – but I think it's a good first step.
6) A look at the TdF Closing Ceremonies – 'Making of': Until I saw this video, I didn't even know what had gone on at the Arc post-race.  Given it was almost 2-miles away from the spot we were watching from.  Really cool stuff.
7) Waterproofing the Nike+ Fuelband for swimming: Interesting look at taking the same approach that's been used on the iPod Shuffle to waterproof them, and applying it to the Fuelband. (via Christoph)
8) Oculus Rift + Kinect + KickR = Homage to Paperboy: This is a bit of a side project involving one of the Wahoo Fitness developers, that re-creates a virtual paperboy route of sorts.  Video below, more info at the site.
9) NBC's Bullet Time Replay Rigs: How They Work and What You Can Expect: Some interesting detail on how these systems work.  Looking forward to perhaps catching a game or two with this technology while in the states next week.
10) Students hijack luxury yacht with GPS spoofing: Hmm…good thing I don't have a luxury yacht. (sent in by Keith S.)
11) How to (re)-tape your handlebars with surgical precision: I think the title pretty much says it all! (via TrainerRoad)
12) App lets you trade leftovers with strangers: In case you have any half-eaten gel packets at the end of your next race.  (via Clair)
13) Spot releases new Gen3 device: A new release for the satellite-focused company, aimed primarily at wilderness adventure folks (though I've used it on long rides too).
Crowd Funded Projects of Athletic Note:
This is a bit of a new section. Most of this content used to be found within the main section, but I figured I'd just call it out up here and make it easy to find. I regularly sift through Kickstarter and Indiegogo (plus a few others on occasion) looking for sports projects. Note that as always with crowd funded projects, assume the project will be late and will under-deliver on features. Thus far, on the numerous products I've helped 'fund' (except a leather bike handle), that's been the case.
FitBark- World's tiniest wireless activity tracker for dogs: Yes Folks, it's a FitBit of sorts for dogs…complete with Bluetooth Smart.  For better or worse, I lack a dog, thus no product review coming here on this one.
Rubbee – The electric drive for bicycles: Pretty interesting in that it doesn't require a full new wheel hub like most other ebike designs.  That said, a wee bit pricey and big for me personally.
Paravelo – The world's first flying bicycle: Now this is something I can get into!  Well, minus the whole £5,000 price tag.  Guess it's back to Rubbee for me.
YBIKE EVOLVE 3-IN-1 KIDS TRIKE-BIKE: This kids bike converts from trike to balance bike all with just a quick adjustment. (via Eli)
Sports Technology Software/Firmware Updates This Week:
Each week I quickly highlight some of the new firmware, app, software and website service updates that I see go out. If you're a sports technology company and release an update – shoot me a quick note (just one liners is perfect, or Tweet it at me is even better) and I'll make mention of it here. If I don't know about it, I won't be able to post about it. Sound good?
Site/Firmware Updates:
Wahoo Fitness RFLKT Firmware Update: The unit got a boatload of updates, here's (the post linked to) where things stand as of August.

GoPro adds new features: New firmware update for the camera, and new phone apps allow sharing of videos without plugging in.

Training Peaks launches new mobile platform: They've also detailed out some of their website plans as well.

Garmin Basecamp for Mac got updated: Looks like mostly just a slew of bug fixes.  You would tend to use Basecamp with your Garmin Fenix, other outdoor handhelds, and to a degree the Edge 800/810

Sport Tracks Mobi updated: The site adds new calendar related features.
iPhone/iPad App updates this month: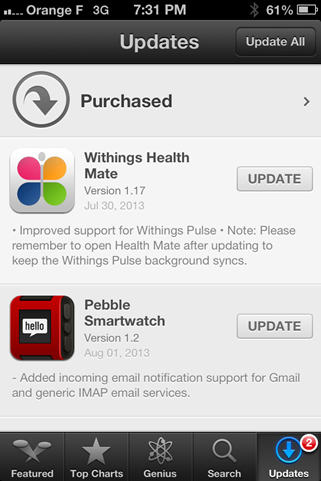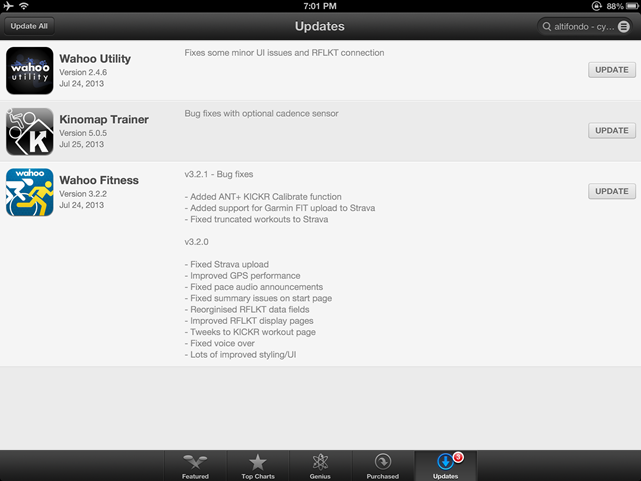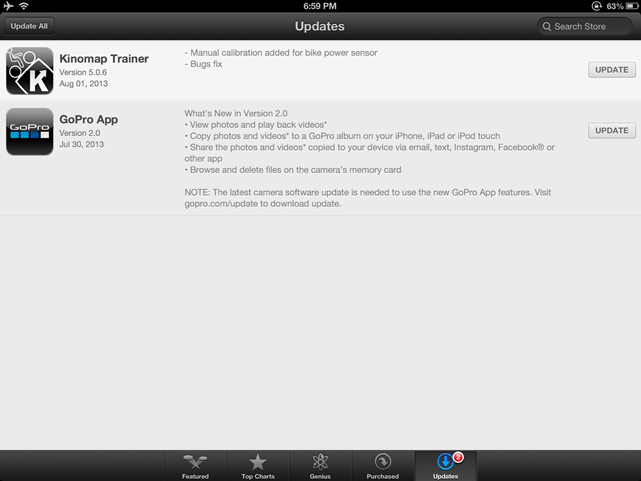 Android App Updates this week: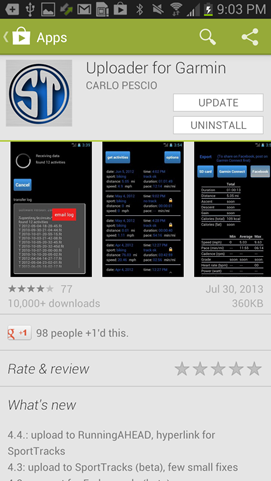 Windows Phone App updates this week:
No Windows Phone related sports app updates appeared on my phone this week.
—
Thanks for reading!