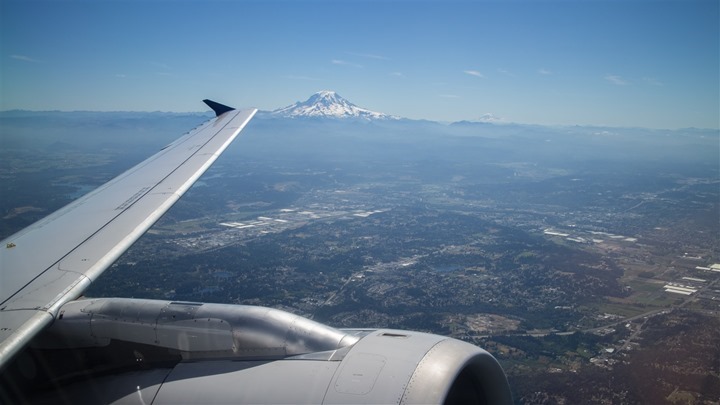 I sit here climbing away from from Seattle, with Mt.  Rainier off to my left.  It's been a rather sunny week here this time, I think my 3rd trip to Settle in the last 3 months.  Apparently it's been sunny for quite some time.  A far cry from the usual rain that occurs from September till June (remember, I was born and spent the first 21 years of my life in Seattle).
As is pretty much always the case, I was out for work again – arriving Monday afternoon.  But I did manage to sneak in a couple of evening or early morning workouts, every day in fact.  Proving once again that you can fit things in – even when jetlagged 9 hours apart from your normal time zone.  Here's a bit of a rundown at a few of the workouts.
Tuesday evening I hit up one of the local pools. I had planned to go to an outdoor one for this swim, but meetings ran later than I expected, and the pool closed earlier than I expected – leaving me battling it indoors.  As is the case lately when on trips to the US, I'm loving the fact that I don't have ~15 people in my lane at once, like I do in Paris.  However, I did have three kids in my lane this time that were sorta circle swimming.  They mostly stayed out of my way, but it wasn't perfect.  I will give the Parisian pools credit in that there's never been a kid in the lap lanes.
Wednesday I spent the day in a windowless meeting room.  Probably for the best, better to not see the views of Mt. Rainier off in the distance, else one might not come back from that lunch break.  After wrapping up a little beyond 5PM I had about 1hr 40m before I had to be at a work dinner.  So I quickly changed at the building and headed out for a run.
It started off with a 1-1.5 mile long downhill section to the river trail below.  This little downhill jaunt left quite a feeling in my legs for the remainder of the week.  It's funny, I get virtually no meaningful hill/downhill running in at home in Paris (it's just not on any normal routes I run for the most part) – so a ten minute all-downhill section ended up being far more impactful than I expected.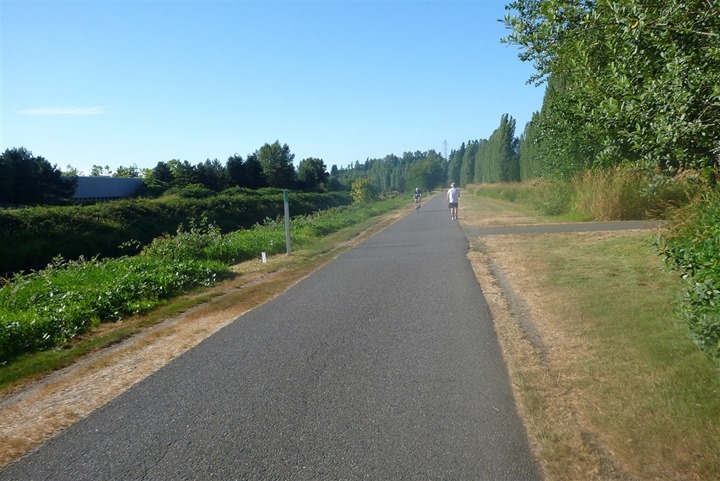 Once along the flats it was literally a pancake on the river trail (Burke-Gilman).  I often run here, it's easy and straight forward with minimal interruption on this section.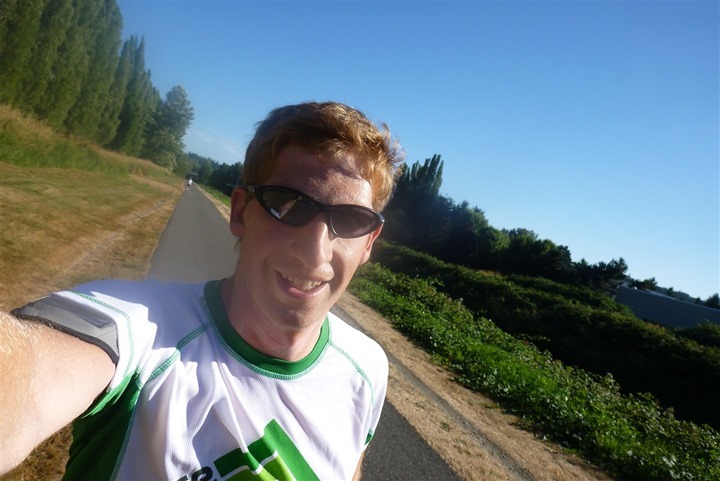 This was the first long-ish run I'd done with the new Magellan Echo.  I also had with me the Bryton Cardio 60 and Garmin FR610.  The Bryton should be on the docket for review this week.  The Echo obviously, will be a ways away (waiting for final release of software in the fall).
I was fairly impressed with how much the Echo basically felt like the Garmin FR610.  Obviously the text numbers are smaller, but that's just because I'm not on the latest beta build.  That should be remedied in the next day or so I think (they had to wait for Apple's developer site to get back online, which happened Friday).
But otherwise, it felt very similar.  I was able to configure my data fields pretty much identically to the FR610 (which is what I typically run with in the rare case I'm not testing a running device).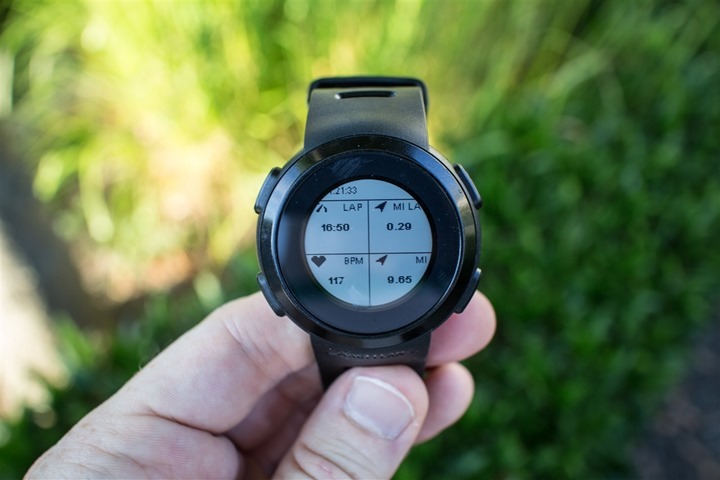 Now, the one area I'm really paying close attention to over the coming months is the distance accuracy. Distance isn't measured by the Echo directly, but rather done by the iPhone via Bluetooth Smart.  So it depends on the iPhone for GPS, and in particular in this case, depends on the Wahoo Fitness application.  Apps in this space (sports tracking) all do little things to try and remediate the non-perfect nature of the iPhone GPS.  So ultimately, Magellan's fate here ends up a bit in companies like Wahoo from an accuracy standpoint.
In the case of this particular run, things looked generally pretty good between the Garmin FR610 and the Magellan Echo (which is really the iPhone distance).  The Cardio 60 was a bit lower, and I suspect that's because you annoyingly can't turn off auto-pause, so since this route contained some switchbacks I think the unit lost some distance.  I can see that with the time actually, in that it's nearly a minute short – odd given I started all three units within 1-second of each other.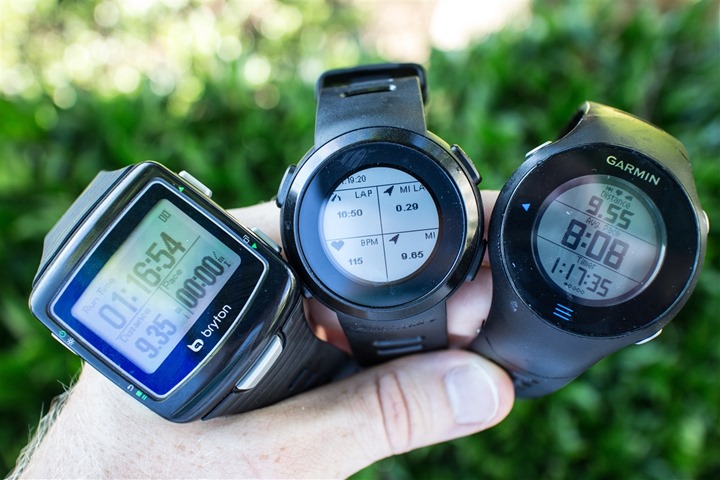 (Note: On the Echo I had the data field in this page set to show time since activity start, so it's still counting, despite me having stopped the actual counter. My bad.)
Obviously, I don't know in this case exactly which unit is most accurate.  But, I do know how well certain units have fared historically in many different tests I've done.  And historically, the Garmin FR610 has been at the top of the list from an accuracy standpoint.
The workout itself started with a 15 minute build.  Then from there I went into 4x~10m intervals.  After that, I had more shorter 30" intervals towards the end before the cooldown.
Heading back from the flats I had to run up that darn hill for those shorter intervals.  That portion of the workout wasn't terribly enjoyable.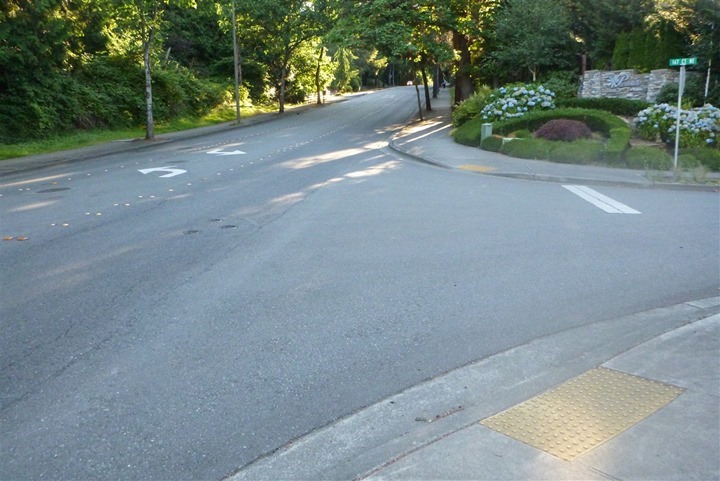 What was enjoyable however was my workout the next day.  A swim actually.  Well, a swim, and a hike.  More downhill in fact.
It was an outdoor pool, and they had lap-only swim from 5PM till 7PM.  So I ended down there after work and decided to check it out.  The pool was at the tip of the park on the water (Puget Sound).  But in order to get there you had to walk through the park, about a mile all-in.  There were no parking lots next to the pool.  Walk or bike, that's it.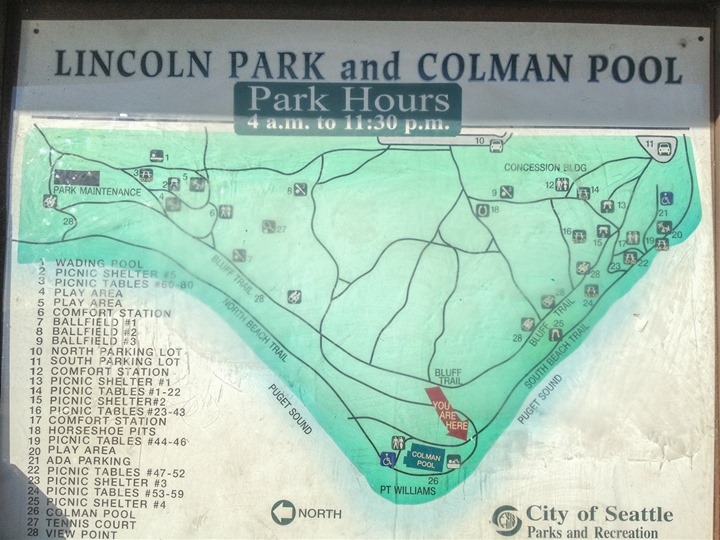 This included this rather stair-filled section down to the water descending the embankment.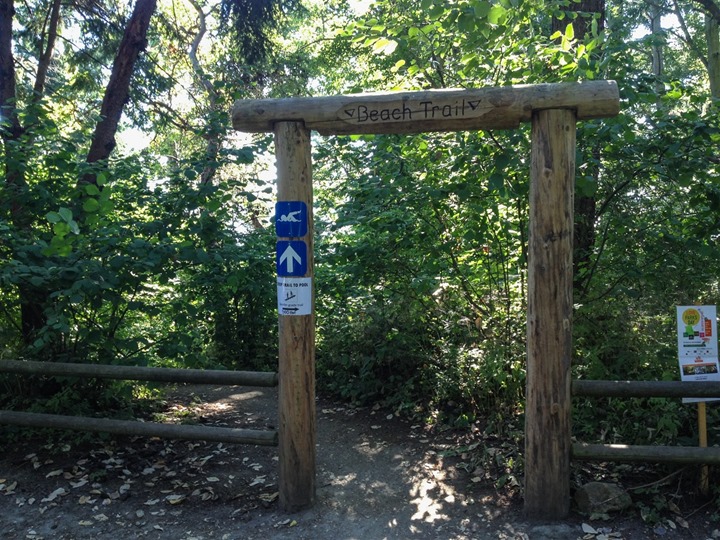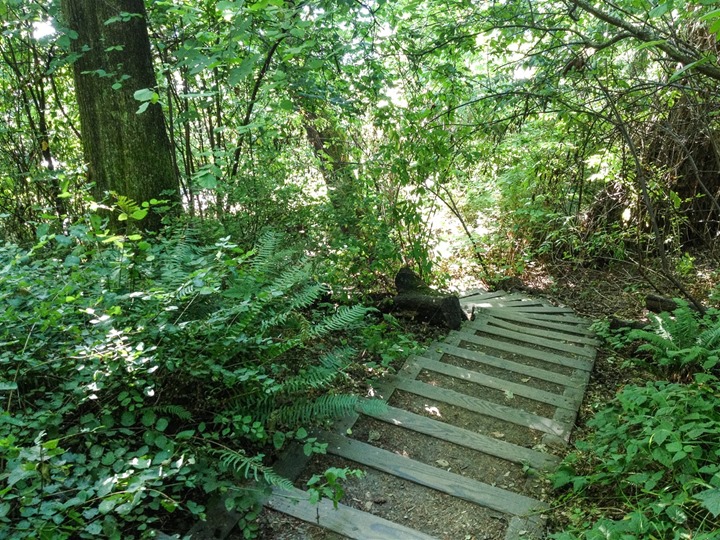 Once there, I got to enjoy the 50m pool in all its beautiful outdoor sunny-day glory: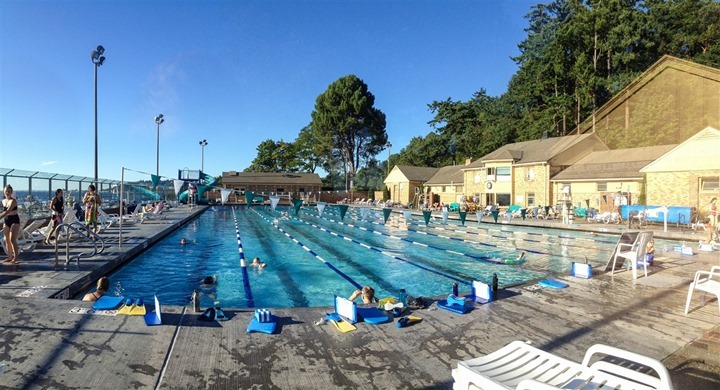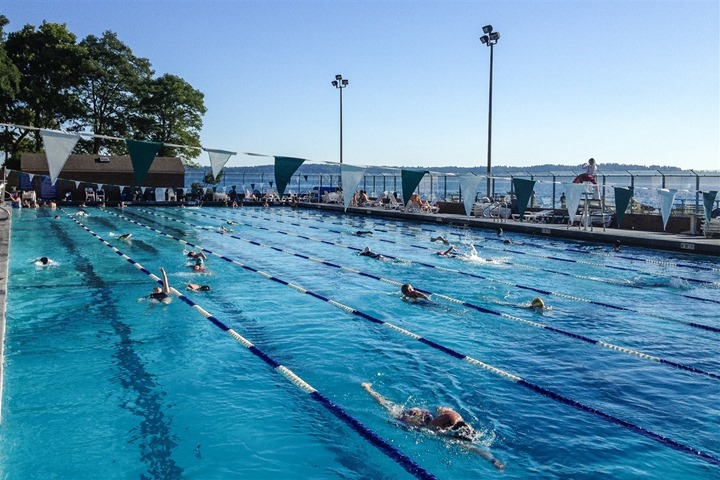 Each lane was very clearly labeled speed-wise, and the perhaps 3-6 people in my lane were all speed-appropriate. Woot!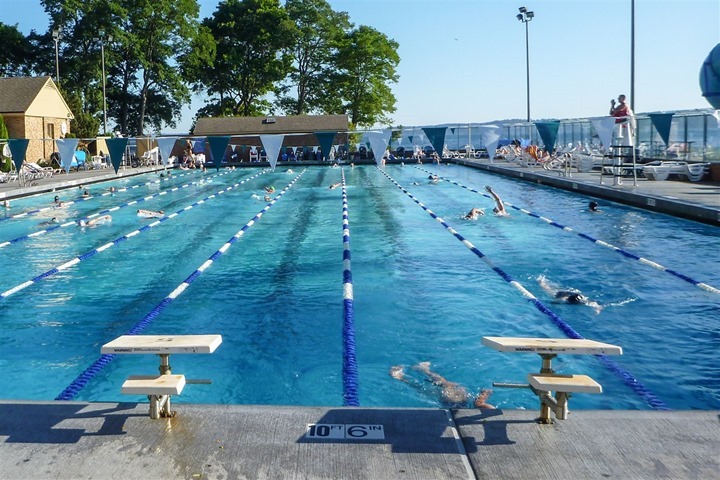 I did like the text written on the lane-marker at the end of the lane.  I contemplated presently borrowing it and placing it at the end of the lane in my Paris pool.  Perhaps with a French translation on one side.
The pool sits on the water, and after you're done swimming you can either lounge around inside, or head outside and enjoy the beach area.  A number of folks were running, fishing, whale-watching, or even paddle-boarding: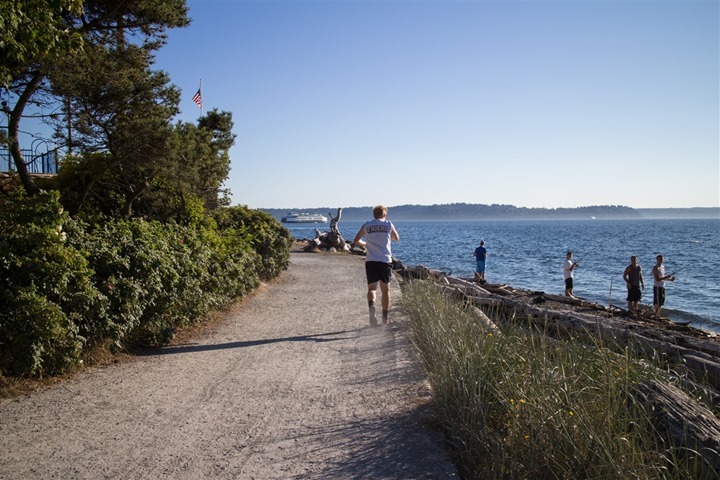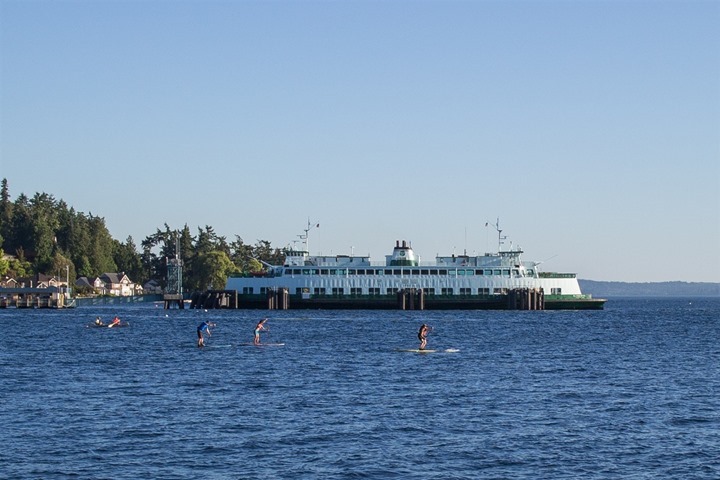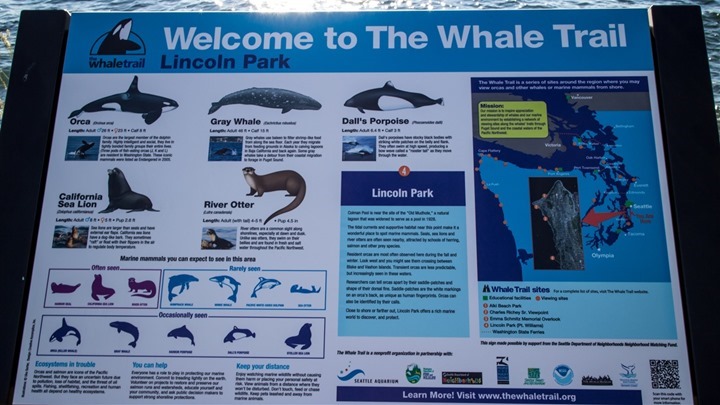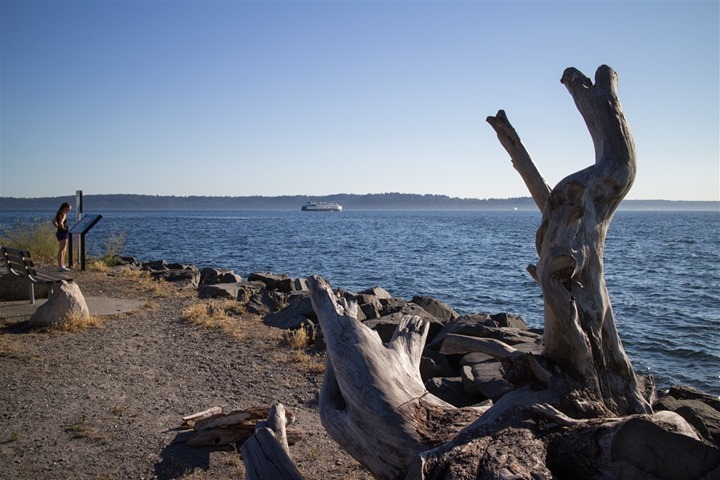 And if traditional activities aren't your cup of tea, then you can probably join these folks: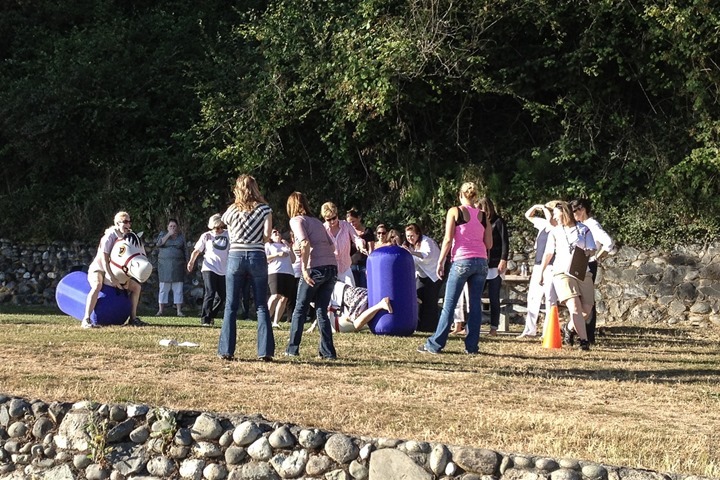 With my swim done, I headed on – leaving the water behind.
Moving along to Friday I had a bike-run brick.  As is often the case, I tend to use my Dad's bike here in Seattle, along with a Tacx Bushido trainer he has here.  Below was a photo I took post-ride.  You'll notice the sweat, and more upsetting, the cookie.  I had a couple of cookies my Mom baked that I started the workout with (think breakfast).  One of them fell though early into the workout and I was too lazy to get it.  At the time, it fell harmlessly onto a dry section of rubber mat.  By the end of the workout, the cookie was sadly soaked through.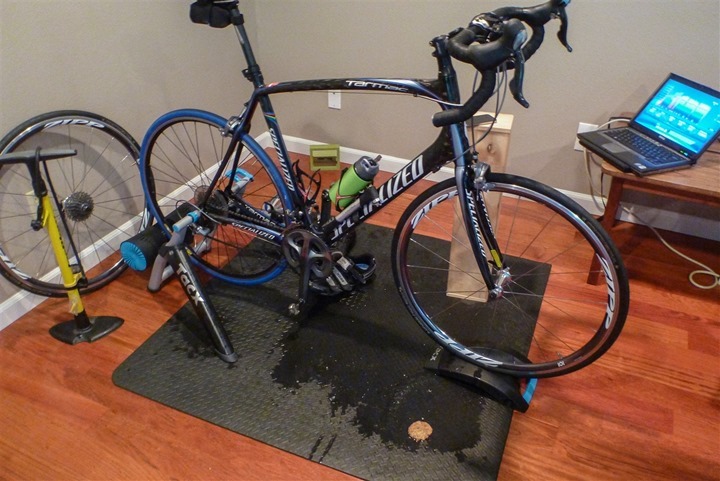 The brick was about 1hr 10m on the bike, followed by a short high-intensity run.  The bike portion includes about 35 minutes of building intensity, and then it's followed by 2x15m segments.  Sorta like 2×20's, except 15 minutes as a nod to potentially being a bit shot on jetlag.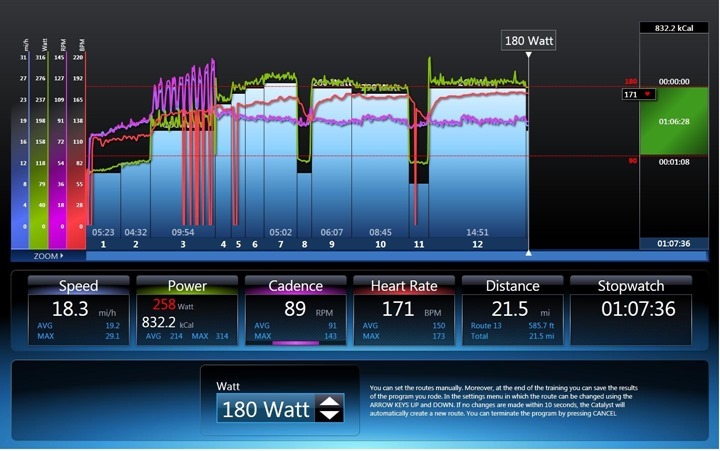 I used the Tacx to record the workout, rather than any other device.  I did this mostly because it would give me full power information – which is what I really wanted (as well as speed/cadence, and HR data from my ANT+ strap).  Unfortunately, the Tacx suite still won't retransmit your power number as ANT+ out so you can record it on something else.
This is particularly unfortunate because as is often the case with the Tacx TTS suite, it crapped itself, resulting in me losing all my data for that ride.  It just went into a stuck state where it couldn't figure out if I had stopped pedaling or not, thus never allowing me to save the ride.  I waited 13 hours for it too. No love.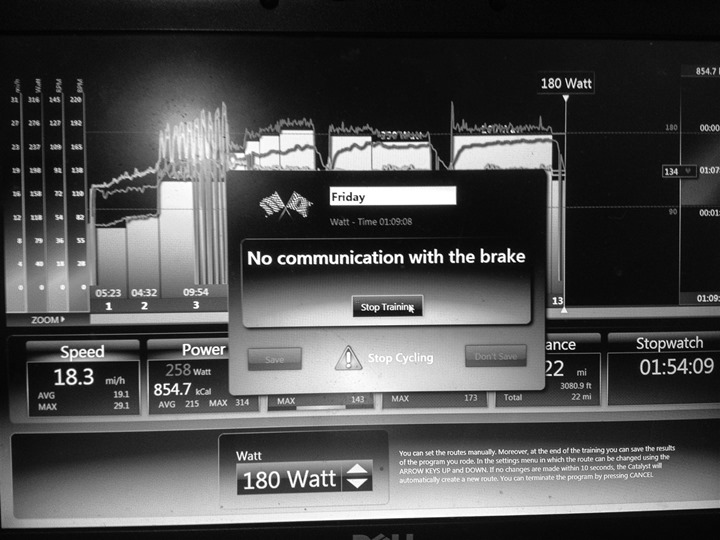 On the bright side, my run was reasonably nice.  Not terribly fast, but at least it was sunny and I was running through quiet green neighborhoods.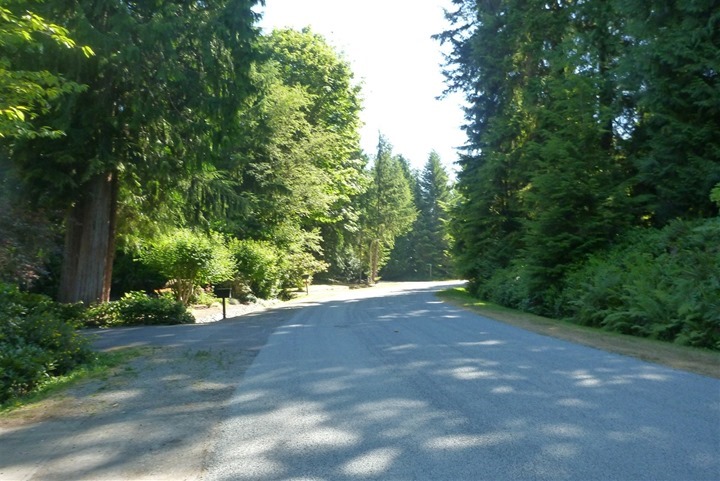 Along my cool-down at the end I saw a yard with the sprinkler on (I was pretty hot by then).  I was ecstatic that a little bit of it was shooting out into the sidewalk area: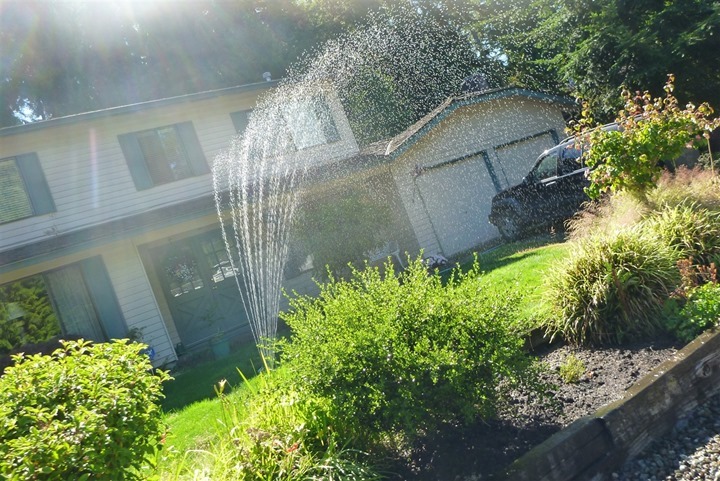 From there it was on to work and a day of various meetings.
Later on that night though we'd head to the Seattle Mariners game (that's baseball).  It's been a while since I'd been to a game at Safeco Field, despite once being a season ticket holder here a number of years ago.  My parents brought me out to the game as an early birthday present – thanks Mom and Dad!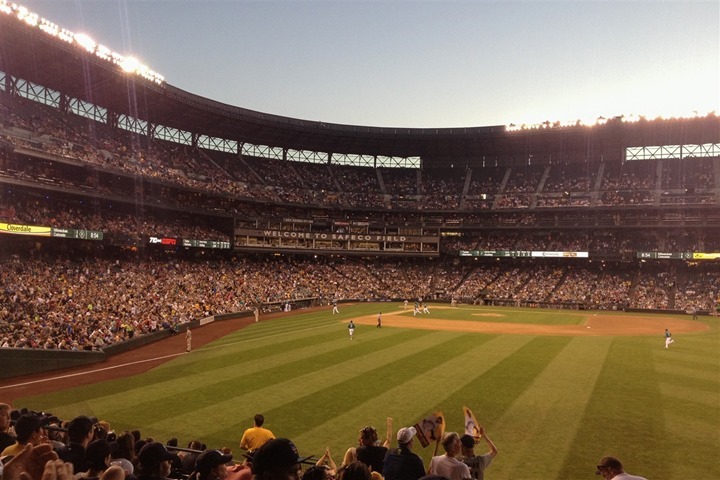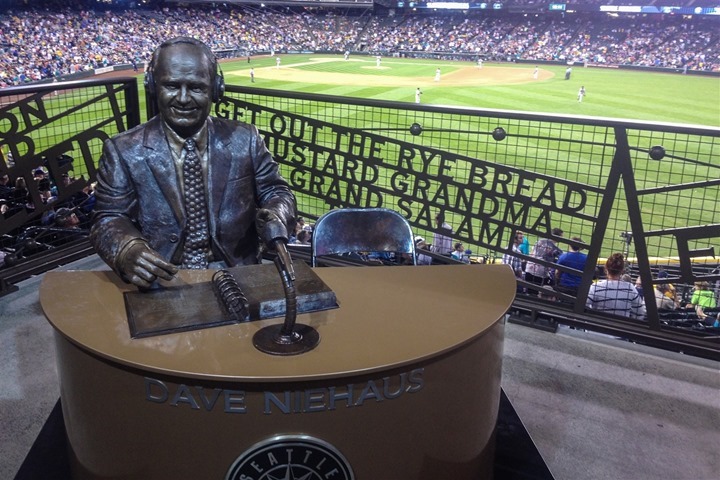 Without question, it was a perfect night for a game.  The temperature slowly dipping down from the mid-80's as the sun set over mountains in the distance behind the stadium.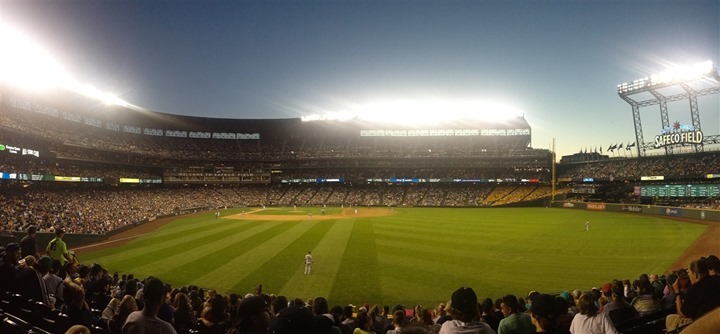 Even more perfect was this astounding creation I found.  It's Nachos with pulled pork and BBQ sauce mixed in.  The brilliancy of this dish cannot be overstated.  Even though I could only finish about half of it – it was pure bliss. Perfectly cooked pulled pork.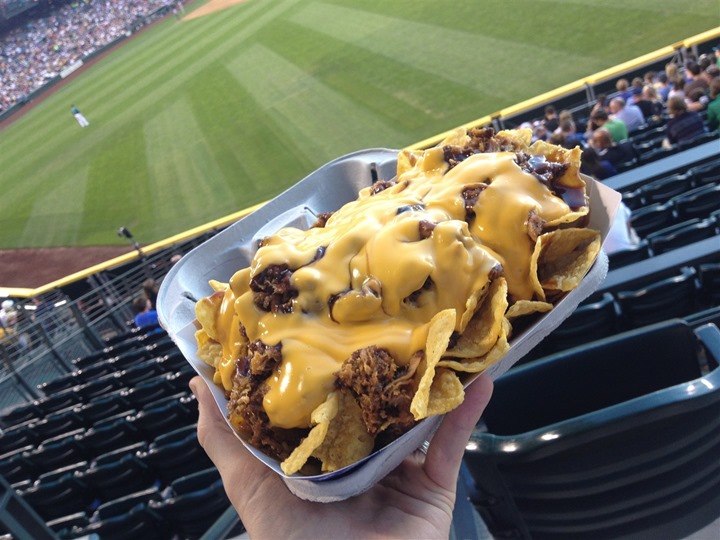 Now it's back to reality onboard the flight and working my way south into San Francisco before my connecting flight home to Paris.  In fact, off the left side of the plane now are forest fires – somewhere over Oregon.  I think this is the first time I've ever seen them from a plane before.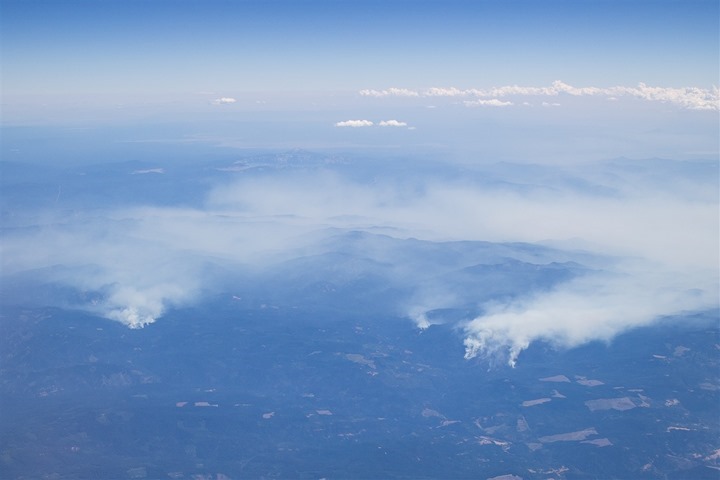 With that it's back to a week at home before doing some more ocean gazing.  Thanks for reading!