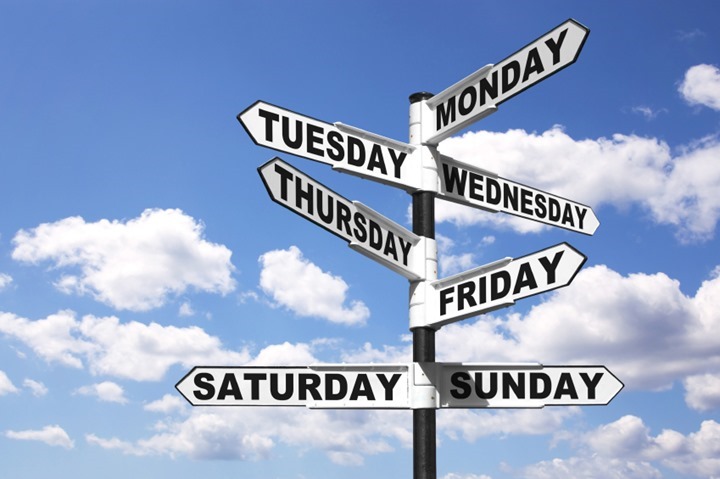 The important part here is The Week in Review's are back!
The Week in Review is a collection of both all the goodness I've written during the past week around the internet, as well as a small pile of links I found interesting – generally endurance sports related. I've often wondered what to do with all of the coolness that people write, and while I share a lot of it on Twitter, Facebook, and Google Plus, this is a better forum for sending it on to y'all. Most times these different streams don't overlap, so be on the lookout at all these places for good stuff!
So with that, let's get into the action!
DCRainmaker.com posts this past week:
Here's all the goodness that ended up on the main page of DCRainmaker.com this past week.
Monday: Watching the Tour de France finish in Paris
Tuesday: First look at new Magellan Echo smartphone enabled running watch
Wednesday: Clever Training & DCR Exclusive Deal on Garmin Edge 800: $279
Thursday: Basis B1 Watch In-Depth Review
Exclusive Gadget Deal of the Week!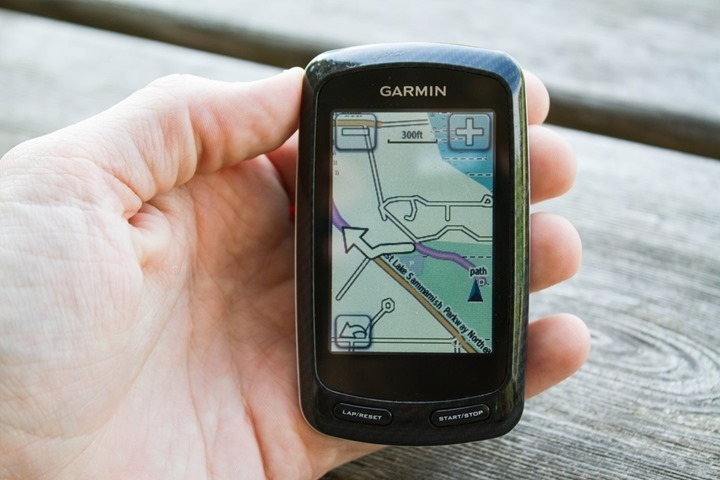 As noted earlier, Clever Training is offering the Garmin Edge 800 for $279 for the base unit, and $399 for the full-on bundle (including speed/cadence sensor, HR strap, and maps).  This is only offered until the end of Wednesday, July 31st. Also, because it's considered a deep-sale, it won't qualify for the usual 10% off DCR coupon.  But it does still qualify for free shipping to the US! [Edge 800 In-Depth Review here]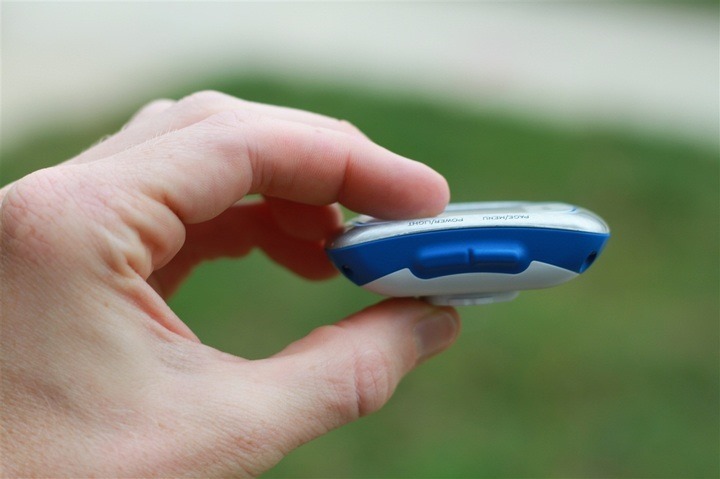 Actually, there's a secondary deal worth noting.  The Garmin Edge 500 is now down to an effective price of $199, as Garmin is currently offering a $50 mail-in rebate for it.  Plus, you can add in the DCR 10% savings on your Clever Training cart as well for this one (you can do the math, it's on the original $250 price).  You'll just use coupon code DCR10BTF.  Note that the Edge 500 rebate is time-limited and ONLY applies to purchases made prior to the end of July 31st (Wednesday).  Oh, and yup, free shipping is good there too!  [Edge 500 In-Depth Review here]
Woot, check it out!
Normally this section highlights other little snippets around the internet that I may be featured in, or guest-posted in.  But this week, I'd be remiss if I didn't mention that two weeks ago The Girl was on CBC (Canadian Broadcasting Corporation) twice – first locally in Newfoundland, then Nationally, and then finally – it was rebroadcast on NPR in the US.
The radio interview was about her cupcake shop that she opened up here in Paris.
You can see (and listen to) one of the three variations that were broadcast here.  It's a fun interview, I suspect you'll enjoy.  Since then, we've been swamped with Canadians (especially those from Newfoundland) coming into the shop.  We really appreciate the support – both from them, and the numerous daily blog readers that swing in!  Thanks!
Stuff that I found interesting around the interwebs:
Here's a not-so-small smattering of all the random things that I stumbled on while doing my civic duty to find the end of the Internet:
1) Behind the scenes of SBS's Tour de France coverage: A pretty cool look at the day to day grind in putting on live TV coverage of the TdF.
2) List of pro riders that doped exposed, four ex-pros immediately lose current jobs: I've gotta laugh at some of the quotes at the end, implying that the organization that released the names was responsible for ruining someone's career.  No, you, the doper, is responsible for ruining your own career.  It always catches up…always.
3) 'Triathlon' suspect flees police in car chase, then steals a bike before he swims across a lake: I think the title of this pretty much just summarizes it quite well. (via Everyman Tri)
4) Runner (repeatedly) craps on cops driveway, gets arrested: This story may take the cake as the best of the year.
5) Russian rocket blows up, lessens chance your GPS watch will find satellites faster: The rocket was launching a new Glonass GPS satellite, which is increasingly used for GPS units to increase accuracy.
6) Hawk-Eye at Wimbledon – It's not as infallible as you think: An interesting look at the technology behind the line-challenging system used in tennis.
7) Death Defying POV Videos Show You the World Through a Parkour Athlete's Eyes: This video definitely isn't for those afraid of heights!
8) Bluetooth Smart coming to Windows Phones, Android Phones…you'll need to keep waiting:  While the various announcements over the past few weeks are a good start, don't be misled.  It's going to be a long time before you actually see Bluetooth Smart hit your existing phone.  For example, on Android unless you have a Nexus you'll first have to wait for your handset maker to test and release the appropriate build (i.e. Samsung), then depending on how and where you got your phone you'll have to wait for your carrier (i.e. ATT).  Of course, there's no guarantee that older devices will get it either…even if you just bought your phone a few months ago.
9) Ironman Lake Placid Primer: If you're preparing to race or watch IMLP this weekend, then here's your starting line.
10) A unzipped look at the Men of the Tour de France: This one is definitely for the ladies, and also perhaps a bit NSFW (not visually, just the audio). (via Race Radio)
11) Jumping bikes over the Tour de France peloton: Worth the watch!  And then here's the making of it!
12) Triathlon Race-Day Checklist: A pretty good list of things you may want to bring.  And for cycling folks, here's your checklist too.
13) Coaching vs Canned Plans: A simple yet good post on the difference between having an active coach, and having a canned plan from a coach.
14) Inside the Nike+ Accelerator: The Nike+ Accelerator is program that aims to create a bunch of health & fitness related startups, or, take existing startups to the next level.
15) Baguette bag for cycling: Well, not just cycling I suppose – but totally awesome nonetheless!  At least for folks who live in the land of baguette…
16) Bike lane Zebra blockers: Interesting little devices they're installing in Washington DC to protect bike lanes.
17) Consolidated TdF power meter files: Here's a full page of power meter files from riders and the majority of stages from this years Tour de France.
18) Strava riders pleads guilty to manslaughter: Interesting use of Strava data in the court room. (via Randy Cantu)
19) Please stop trying to fry eggs on the ground: So says a US National Park.
20) US Cycling And Triathlon Age Group Athlete, Accepts Sanction For Anti-Doping Rule Violation: Yes, age-groupers dope too.  Probably more widespread than you might think, just so few are tested. (via EverymanTri)
Crowd Funded Projects of Athletic Note:
This is a bit of a new section. Most of this content used to be found within the main section, but I figured I'd just call it out up here and make it easy to find. I regularly sift through Kickstarter and Indiegogo (plus a few others on occasion) looking for sports projects. Note that as always with crowd funded projects, assume the project will be late and will under-deliver on features. Thus far, on the numerous products I've helped 'fund' (except a leather bike handle), that's been the case.
Cardboard bike fail!  Looks like the folks behind the uber-expensive but advertised as $10 cardboard bike realized they were crazy.  They decided to cancel their Kickstarter project.
ScoutFoto: Spectators become photographers. Photographers make more by automating photos matched to runners. (Via Andrew)
Sports Technology Software/Firmware Updates This Week:
Each week I quickly highlight some of the new firmware, app, software and website service updates that I see go out. If you're a sports technology company and release an update – shoot me a quick note (just one liners is perfect, or Tweet it at me is even better) and I'll make mention of it here. If I don't know about it, I won't be able to post about it. Sound good?
Site/Firmware Updates:
iPhone App updates this month:
iPad Apps: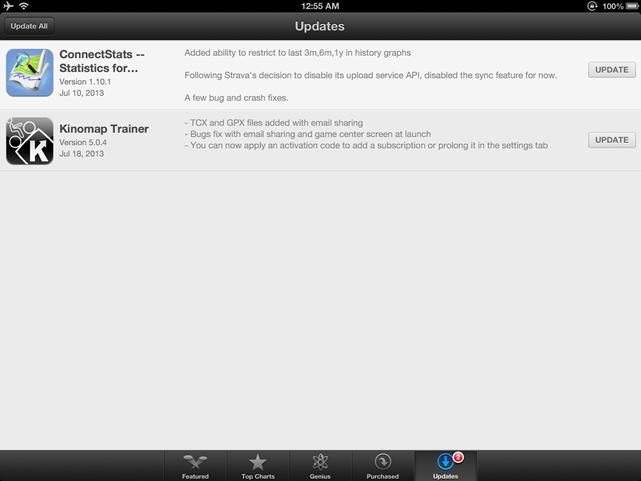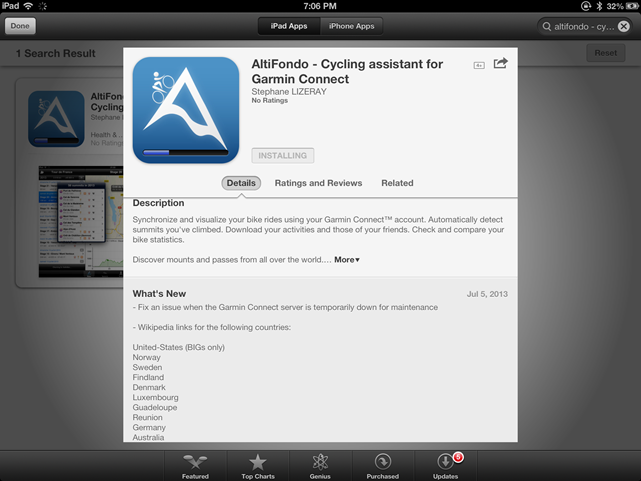 Android App Updates this week:
Windows Phone App updates this week: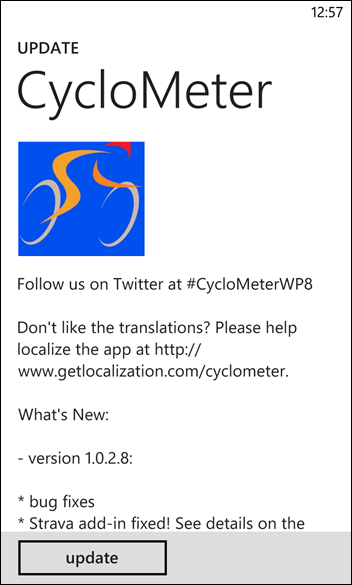 —
Thanks for reading all!  And sorry for the slight absence in Week in Review posts over the past few weeks.