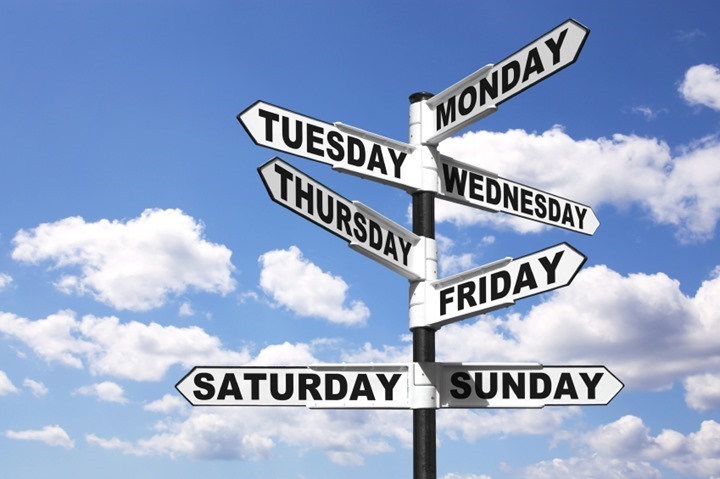 The Week in Review is a collection of both all the goodness I've written during the past week around the internet, as well as a small pile of links I found interesting – generally endurance sports related. I've often wondered what to do with all of the coolness that people write, and while I share a lot of it on Twitter, Facebook, and Google Plus, this is a better forum for sending it on to y'all. Most times these different streams don't overlap, so be on the lookout at all these places for good stuff!
So with that, let's get into the action!
DCRainmaker.com posts this past week:
Here's all the goodness that ended up on the main page of DCRainmaker.com this week.
Sunday: Week in Review–January 13th, 2013
Tuesday: Running on the Cobbles
Wednesday: A history of products destroyed in product review testing
Thursday: LeMond and the LeMond Revolution Trainer are back in business
The Queue posts:
The Queue is a place where I post quick galleries of products that have just started the review cycle.  Here's more from the onslaught of new products that have come in lately (with tons more planned over the next few weeks). At the moment, these don't show up in the main RSS feed since they are just quick galleries.  You can however subscribe specifically to The Queue RSS feed here (mostly to just use it as a notification mechanism).
Tuesday: Mio Cyclo 305 HC
Saturday: Garmin Edge 510/810 Rubber Cases
To see all previous Queue galleries, simply click here.
Paris Blog
Posts:
Here's all the Parisian fun we've been having on our Paris sub-blog.  And yup, they're back in the main RSS feed these days!
Friday: Paris Blog: A look at the Autolib: It's like ZipCar for Paris
To see all previous Paris Blog posts, simply click here.
Stuff that I found interesting around the interwebs:
Here's a not-so-small smattering of all the random things that I stumbled on while doing my civic duty to find the end of the Internet:
1) How much should you run during Ironman Training: This is an interesting data-driven look at a given age group athlete (and coach), and the analytics behind nailing the right amount of running.  As always, remember not to try and follow anyone else's plan, as everyone is different.
2) Give me back my data: A great piece on the companies out there today that don't have user-friendly terms of service (or features) around owning your own fitness data.  This is the one area I constantly hammer at companies when I talk with them.  Same goes when I'm doing any speeches about it.  On a semi-related noted rumors are that Nike is looking at a thinner Fuelband.  And then later in the week – Nike finally opened up some API's to access sports and Fuelband data.  I recon that some day one might look back at this as a turning point in the industry on consolidated fitness information (for non-performance athletes).  Nobody except Garmin has a bigger dataset of fitness data than Nike.  And since Garmin appears stuck with its head in the sand about access to Garmin Connect as a massive centralized platform for fitness data, it appears that Nike is going to make a run at it.  It's just the start…
3) A look at how Garmin repairs/overhauls units: While this post was actually about Girls on the Run (a nonprofit focusing on getting young girls to run), the last half is cool in that it shows some of the behind the scenes on refurbishing Garmin running units.
4) Build your own power meter: Very geeky-cool hack on how to build your own ANT+ enabled power meter.  He's definitely super-thorough on the documentation as you can see there on the site.  Of course, the project isn't for the faint of heart. (via…a lot of people)
5) The Lance & Oprah Interview…Colbert Style: If you're like me, you're probably ready for there to be something other than doping being discussed.  You know, like race radios.  But this video from the Colbert Report is absolutely hilarious.  Love it (and you'll love it whether your pro or anti-Lance).
6) How Strava is changing the way we ride: A look at how Strava is impacting not only cyclist riding patterns, but also the industry.  I think we've really seen that shift in industry mindset over the last 4-6 months – and companies that don't offer integration there are quickly becoming ignored by that fast growing segment of the cycling community.
7) The skinniest swimming pool you'll ever see:  No, I don't think you FR910XT will track your swim well in here.  Nor, will those butterfly sets go over too well.  Click on the link for a massive gallery of photos of the house and the pool. (via Engadget)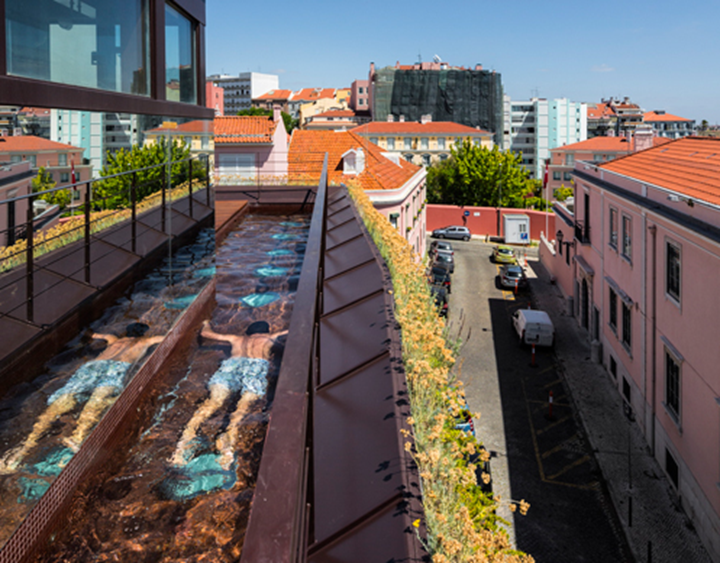 8) A professional cyclist on retiring.  No, not one that doped.  But, she does touch on that.  Well worth the read.
9) Self-tracking tools you can buy at the Apple Store: A pretty interesting look at all of the mostly health and fitness gadgets and gizmos that you can buy at the Apple Store to track yourself.  Of course, just because you can buy it …doesn't mean you should.  Most of those products are fairly solid, but there are a couple 'blah' options in there.
10) A look at Garmin's Android Strategy (and a crazy new Garmin watch): Some interesting thoughts on what may come up over the next few months in relation to Android and Garmin.  Speaking of Garmin, and lacking anywhere else to stick it – I noticed their new sailing watch they announced this week, which is essentially just a different firmware for the Fenix ultra-running/hiking watch.  All I kept asking myself is "Why couldn't THAT team design the new Edge units?".  Folks – it can drive your boat from your watch.  Drive.the.boat.  You throw yourself overboard, and it'll actually drive the boat back to you to pick you up.  Seriously.  C'mon, surely that type of innovation can make it to cycling, no?
11) Me, and a list of running blogs: I was listed among a list of 20 running blogs to read.  Obviously, since you're reading this, you already know of me. But there's 19 other running blogs that are definitely worth checking out.  Some of them I even already follow.
Sports Technology Software/Firmware Updates This Week:
Each week I quickly highlight some of the new firmware, app, software and website service updates that I see go out. If you're a sports technology company and release an update – shoot me a quick note (just one liners is perfect, or Tweet it at me) and I'll make mention of it here. If I don't know about it, I won't be able to post about it. Sound good?
Garmin updates Fenix Firmware: A small firmware update with mostly bug fixes and tiny improvements.  Good to see updates nonetheless.

Garmin Introduces Training Plans: This happened last week, and is actually pretty cool.  Essentially you can now browse through standard-issue training plans for major race types (i.e. 10K's, marathons, etc…), and it'll download those workouts to watches/units that support it.  All for free.
iPhone App Updates this week (well, and last week, since I forgot to include those):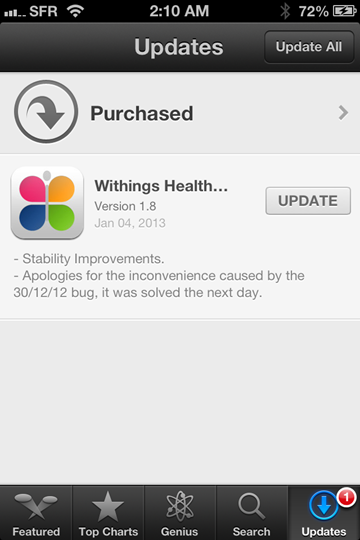 That's all folks!  Thanks for reading!