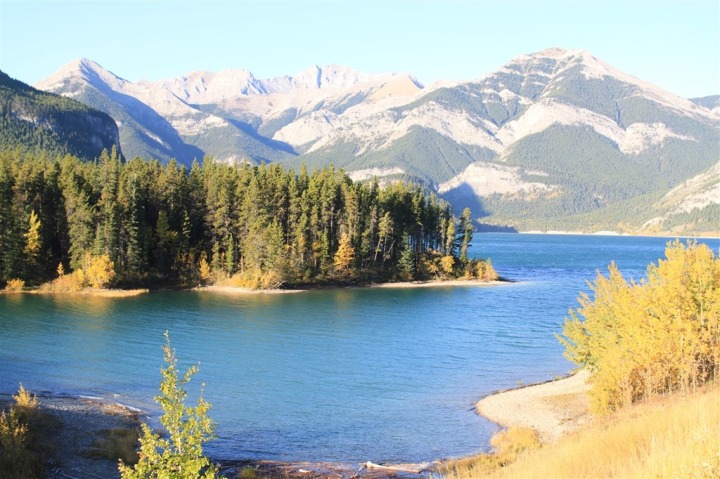 Friday morning started my long trek home from the mountains north of Calgary.  First, a 90+ minute drive from Kananaskis down to Calgary airport.  Well, almost to the airport.  I finally got bit by the iOS6 maps update, and got bit in a bad way.  It routed me to the airport all right, but, to the absolute wrong side of it, into a not-so-small maintenance facility for WestJet.  And it turns out in Calgary, the wrong side of the airport is a very very long ways away from the right side, due to some wonky construction going on, plus the extra time getting to the wrong side of the airport.  It was not 30+ minutes I had to lose.  I arrived at the check-in counter just over 25 minutes ahead of my international flight.  Luckily, I was already checked in.  And luckily, I have CBP Global Entry, which allows me right to the head of the line for US Customs (yup, you do them before leaving in Canada on many flights), and the head of the line for security after that.  I was the last person to get on the plane.
After that though, it was smooth sailing back to France.  First three hours to Chicago, then another 9+ hours over to Paris.  And another hour home on the train due to track construction.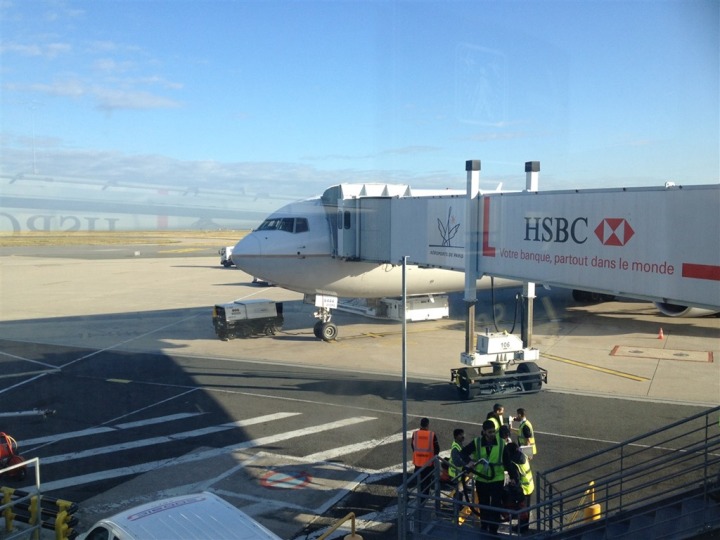 But I was finally home.
Sunday, I grabbed my little commuter bike and headed out to a huge park to the East of us, in an effort to get the remainder of the shots I need for the Fenix review.  While I got many shots during my usage day to day (running/cycling/etc…), I still had tons more to take of menus and the like.  My shoot list: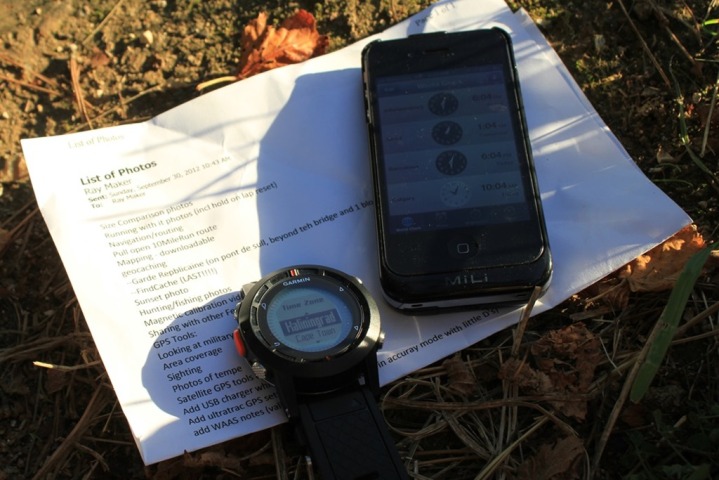 For the most part, I just found a nice sunny spot with pretty fall leaves behind it.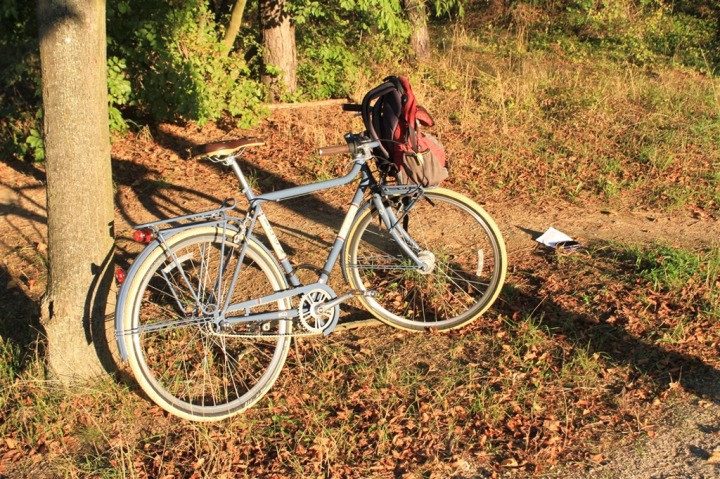 At which point, I went to town.  Spent probably 60-90 minutes sitting there, or in the areas nearby in the trees.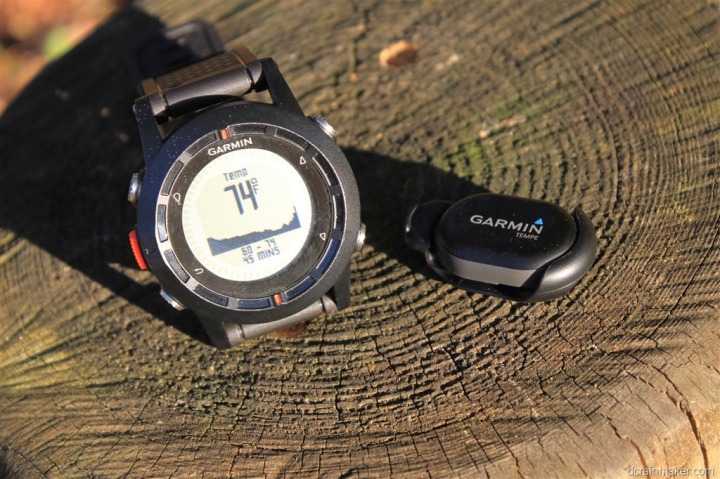 One of the things this afforded me was finding the perfect shot locations – which, forced me to wander around the massive expanse of the park away from other peoples.  As the crow flies, it's 3.1 miles from edge to edge (5K), but I don't think you could go running or cycling straight across it in any less than 4 miles, let alone how big the perimeter would be.  For reference, the length of one side of Central Park in NYC is 2.5 miles, but it's only .55 miles wide.  The below park is about 3 miles by 2ish miles wide.  Huge!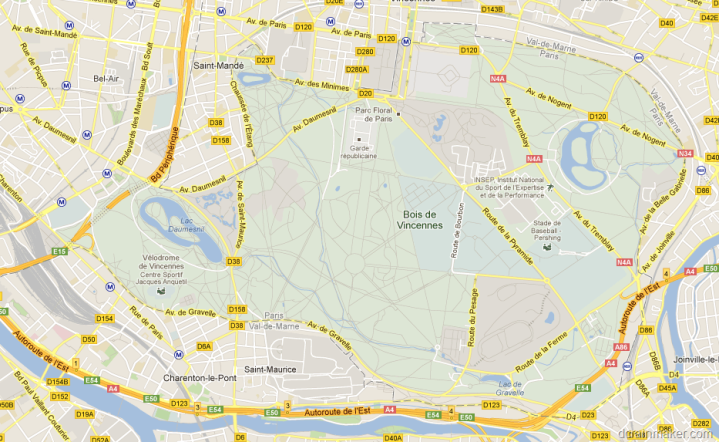 It's about 4-5 miles from my place, so ideal for long runs.  But there's just endless trails here, most unmarked and ready for the taking.  Awesomeness.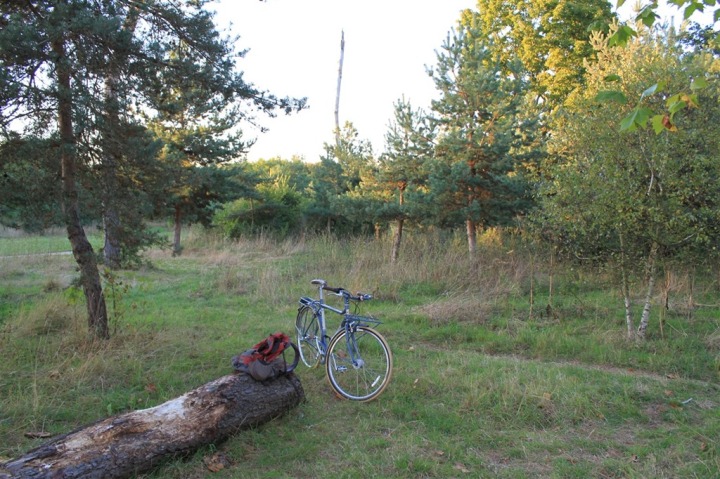 As I started heading home, I just rode in the direction of the sunset.  Purposefully trying to go a new way home.  It's the only way I can start to understand where I am in the city.
As I did so, I stumbled into the below sign.  It talks about the Tour de France winner of 1983 and 1984, as well as the 1989 Tour of Italy  – Laurent Fignon – and that he used the hill to the left of the sign to practice his climbing.  So, I decided to descend down it.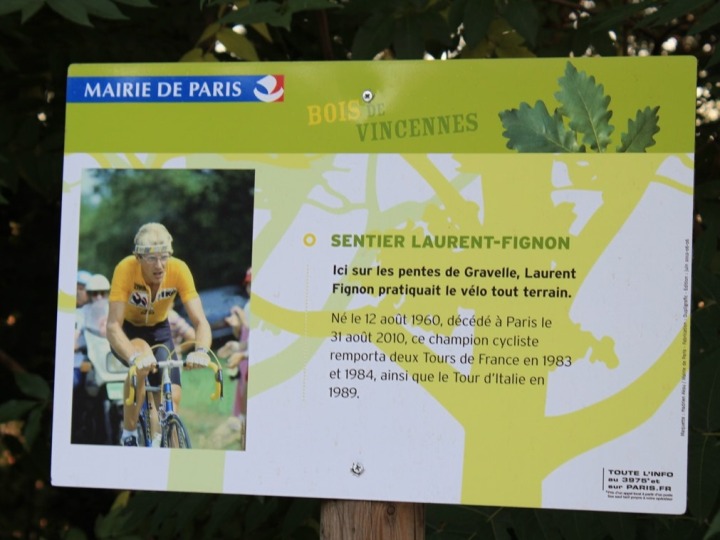 Turns out, it's pretty darn impressive steep in some cases, and fairly long for being in the city and uninterrupted.  I didn't have a GPS tracker on it me at the time, but a quick toss onto MapMyRide puts it at roughly half a mile.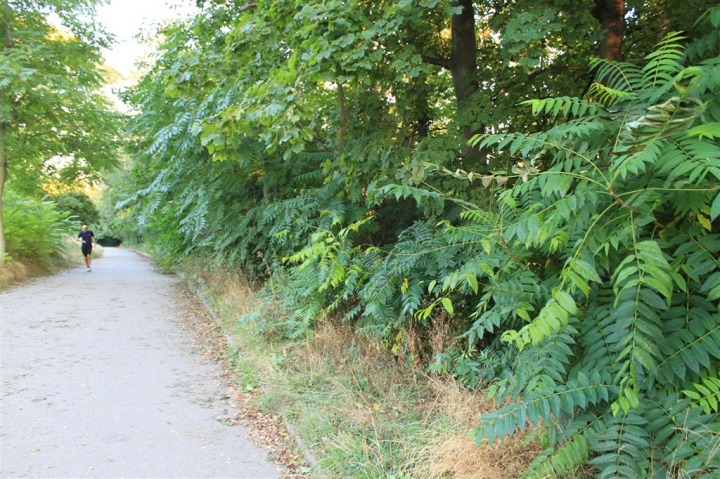 From there, I kept on wandering, along an offshoot of the Seine.  I hadn't been in this area before – but it will make for a perfect long run location.  Only one at-grade car crossing that I could find, otherwise just a perfect running/cycling path.
Eventually, about 1.5 miles from the house I went ahead and crossed the Seine (after I rejoined it), and headed down a bike path in the middle of the bridge.  But, I stopped moments after turning down it.
Turns out – a fashion shoot was going on.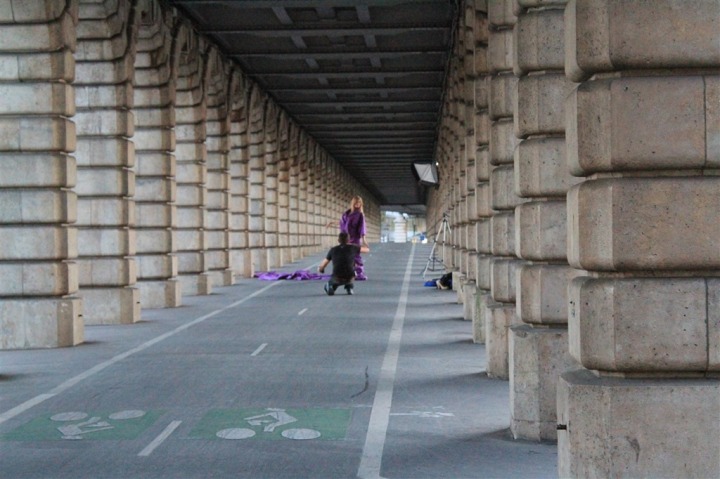 I've found that on average I run into fashion shoots about every other week while here, it's actually pretty impressive.  I've got a fun Paris Blog post about one occurring directly in front of my window all day long last weekend.  Like from 9AM till 6PM all-day long.  Crazy.
In the case of the below, I believe that she was actually topless under the robe, from this angle though it's hard to confirm that.  But she kept on opening it up and closing it when he took photos.  Alas, I didn't stay to see if it progressed to a more exciting state (others seemed content to however).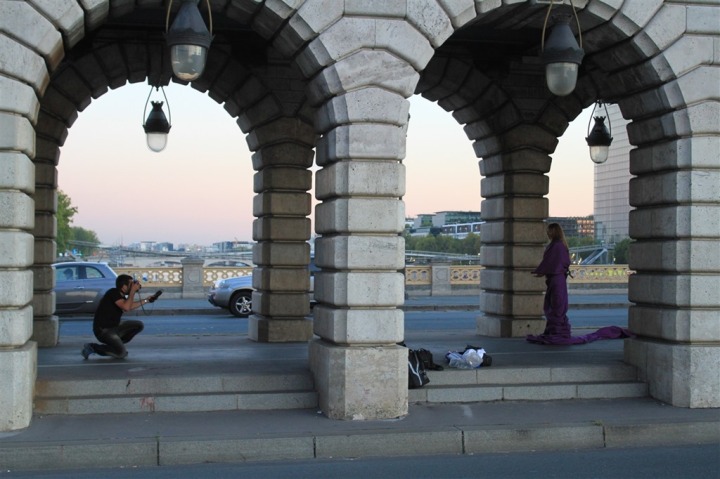 After that, I arrived home ready to edit photos, write a bunch more for the Fenix review, and post other updates.  I think the Garmin Fenix review is going to be one of the most expansive reviews yet – likely taking on, if not surpassing the Garmin FR910XT review.  Current plan is Wednesday morning.
As always, thanks for reading!