Generally speaking, in cycling, there's no good reason for bike grease to ever end up on your left leg.  The right leg, sure, it can brush the chain, chainrings, or any other number of parts related to the chain's operation that may have small amounts of grease on them.  But the left leg – no, no reason.  There's nothing on the left side of the bike that's exposed with grease on it.  Thus, this is the story of how I got bike grease on my left leg.
I've been enjoying getting out and exploring my new home by bike, and in particular – meeting up with local triathletes (I'm sorry, there's a ton of e-mails I haven't finished responding too yet, I'm trying!).
Tonight I had a cycling date with a handful of local triathletes at the same place that I rode at on Sunday, which is about 5 miles from me.  Of course, getting there does first require navigating rush hour traffic on a time trial bike.  My bike handling skills are definitely improving quickly!
It took me about 30 minutes with traffic to get to the 'loop' (Longchamp) where I immediately found it packed with cyclists and triathletes alike.  Easily hundreds of folks, probably 200-300 at the time I first arrived.  Some groups were 30-50 people a pop.  For example, this local triathlon team was doing T2 practices repeatedly (bike a few loops, then run a loop).  I took this photo on my second lap, but the first lap looked like a legit transition area, just a huge lineup of bikes.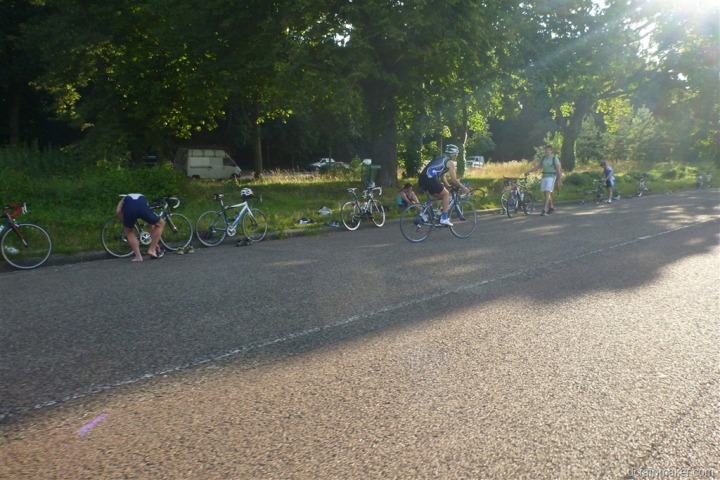 After I found the group of folks I was meeting up with (Hi!), we set out.  For the most part, we were just doing loops at varying intensities.  Sometimes we'd push hard, sometimes easier, sometimes jump into a different or larger group for a bit – but in general, just having a good time and keeping it civil.
After about an hour of loops, we were down to our last 1-2 laps. We had latched onto a particularly fast moving group of 15-20 cyclists and were pushing relatively hard.  Due to dodging an errant roller blading person, I ended up falling briefly off the back and into a different group for a few seconds.  The speed of the first group meant that I had to really throw down to bridge back across to them.  Figuring it was my last lap or two – I'd give it all I got and go for it.  Plus, I really enjoy the challenging of trying to bridge up.
At this point, the roadway was flat, straight and wide (oh, and basically no cars on the loop).  All I had to do was apply a bit of wattage and go with it.
So I did.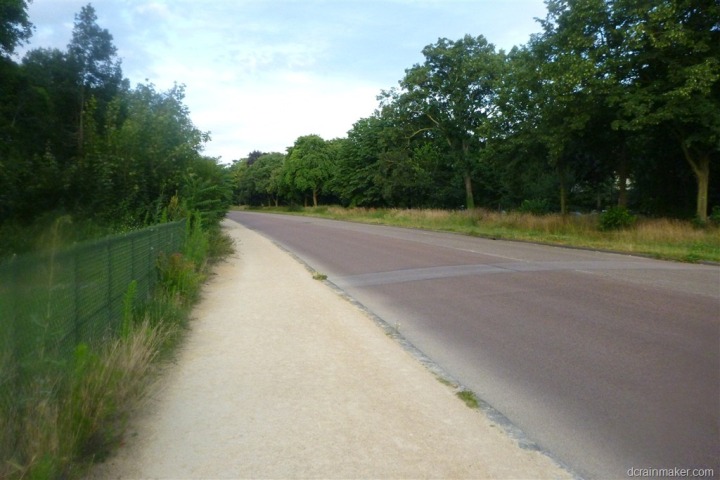 And about 3-4 seconds later I was solo at 30MPH bridging the gap quite nicely.  Another 10-15 seconds and I'd be back on and in the action.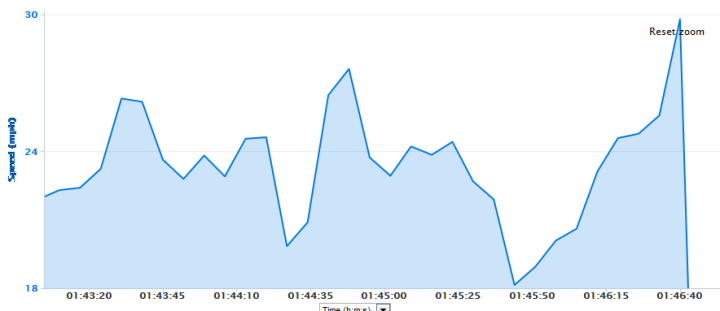 And then…bang!
In an instant I lost an engine.  Or rather, my left engine – specifically, my left crank.  Gone, behind me (as a side note, when moving at that speed, things end up really far behind you rather quickly!)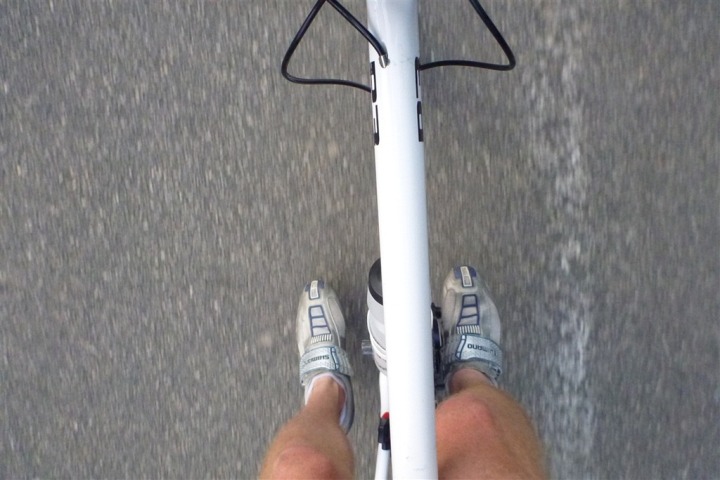 ETOPS rules were definitely in effect now.
Astoundingly however, I was not on the pavement.  At the time that the crank broke off, I was pressing 594w.  Yes, a fair bit – but in the grand scheme of cycling and bike parts, not terribly much.  Plus, I had put out nearly 300w more than that earlier in the evening without catastrophe.

Anyway, I eventually one-legged back to go and find my crank.  And, as it turned out, a number of other parts as well.  And, despite all the folks who hate those one-legged drills – they do indeed have value!.
Thankfully, without cars, I didn't have to worry about a Fiat running over my crank – but, it appears the pavement took care of the damage on behalf of Fiats everywhere.  Here's what I found: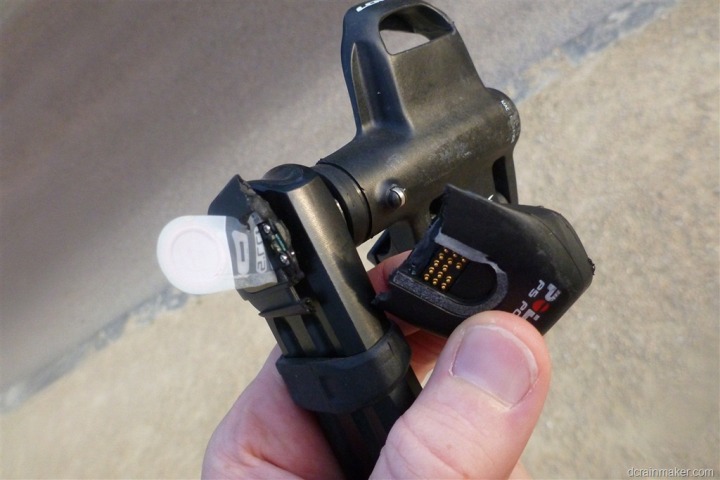 Note, the crank is in my hand – not on my bike.  My bike looked like this: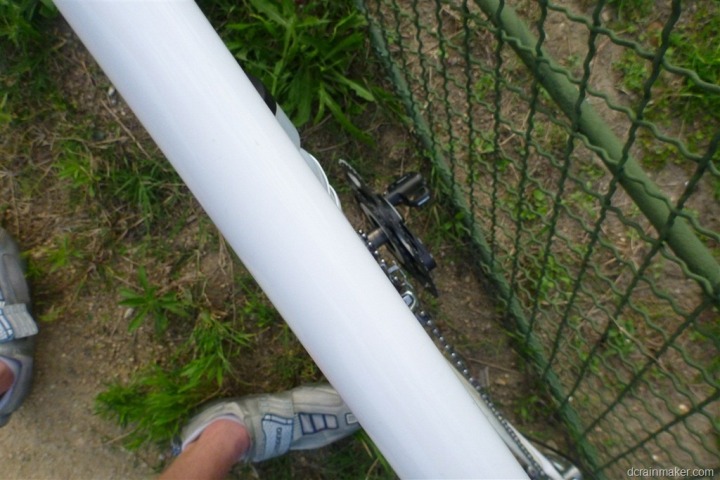 With the crank hitting the pavement at speed, it also split the left transmitter pod of the Polar/Look Keo Power System in half.  Straight up as if you took a meat cleaver to it.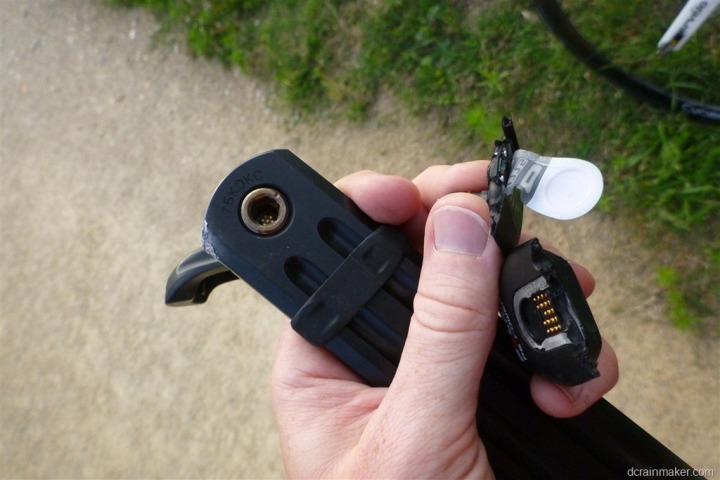 The zip tie that attached the two together was also snapped, as was (strangely) the metal plate under the cleat.  It fell off: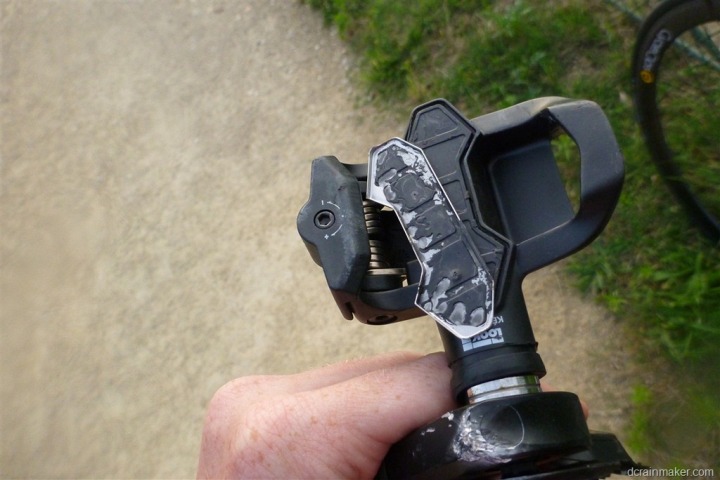 Perhaps the understatement of the night came from the Polar CS600x head unit, which simply offered this advice to me: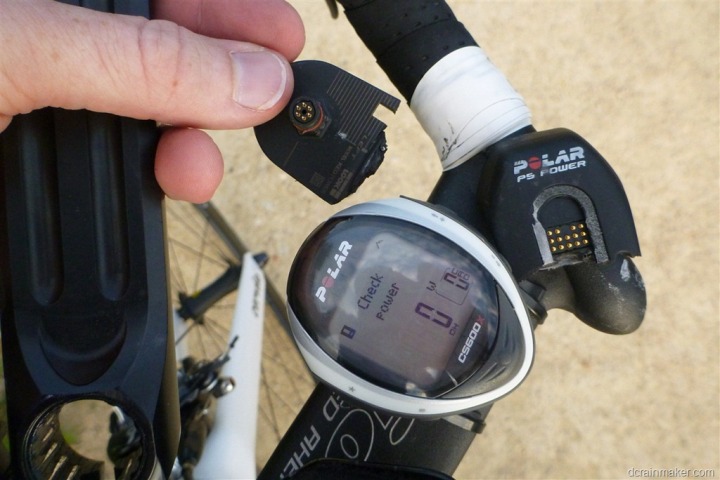 Yes, good advice indeed.
Ultimately, I have no idea what happened.  But it's clear that the Polar unit was really just an innocent victim in the whole situation.  I do know from talking to them previously that they can indeed replace just the transmitter units (which are the cheapest parts of the whole unit), similar to how Vector can replace just those pieces.  Ironically, the trial unit was set to go back on Friday. 🙁 Thankfully, the Polar folks are good and were just happy I wasn't injured
As for the source of the failure, I was present when the crank was installed onto the Power2Max (the bike had three power meters on it tonight; a Power2Max, a PowerTap, and the Polar pedals) – and it was installed per the torque values listed on the instructions sheet.  Plus, that was nearly three weeks ago now – with numerous rides since then.  Usually things that aren't installed right fail pretty quickly, especially something like a crank which would rotate over 5,400 times in a single hour.
It's a bit unclear to me as to what exactly broke, but the bolt that tightens the crank is definitely nowhere near as tight as required (since it can now just slip on/off) – almost as if that broke.  Ironically, that particular bolt/screw was an issue and replaced on an earlier installation attempt back in early June.
Now I've gotta find a local bike/tri shop here in Paris that can both speak English and be able to fix it – which may just be as simple as a new bolt, or much more complex.  I just don't want it to happen again.  This time I got super lucky that I didn't crash (most folks crash with the loss of a pedal/crank).  Thankfully I was seated at the time, which probably made the difference.
So there ya go – an answer as to how exactly I got grease on my left leg: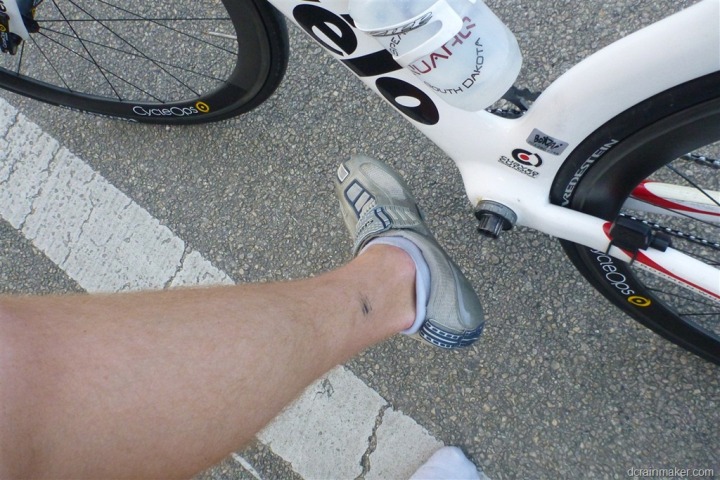 Thanks for reading – and an even bigger thanks to Seb and his wife who drove me home afterwards.  It would have been a very long walk otherwise.  And of course, thanks to all the other guys for a great night prior to that point – looking forward to the next ride!