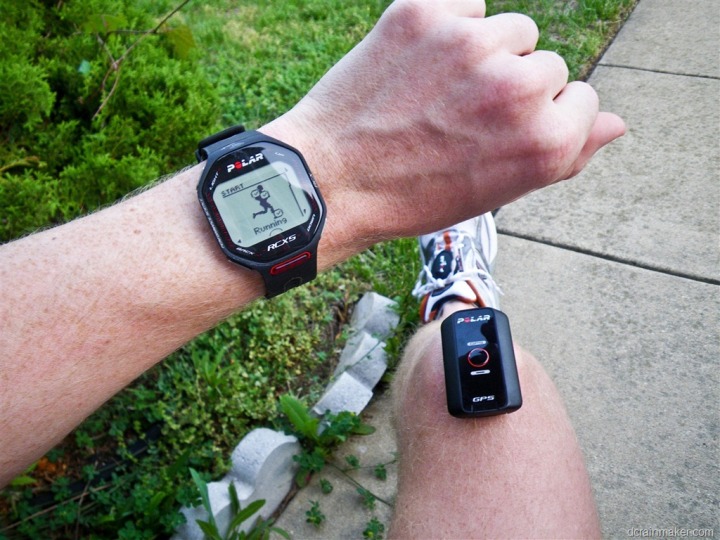 Are you of the Polar persuasion? Then this watch is definitely your cup of tea (or cup of Gatorade).  It's their top of the line triathlon watch, complete with the the G5 GPS pod.
And, unlike virtually every other watch out there, this unit can actually read and record your heart rate while underwater.  So this way on your next triathlon, you can have proof that you managed to hit your highest heart rate of the day in just the first 30 seconds of the swim, complimentary of 100 of your closest friends trying to drown you.
Giveaway Closes: 9:00PM Eastern (Duration: 3 Hours)
My In-Depth Product Review: Polar RCX5
Product Source: Polar, used in product review (looks/acts new, with new batteries)
Even if you don't win, you can still use this link to support the blog.
–
Winners products will be shipped on/around June 25th, 2012. All entries must be posted below in the comments section by the time the giveaway officially closes per the posted time above. Winners chosen randomly. Anything after that won't count, sorry! Click here to see all Giveaway Extravaganza posts.
Thanks all!