We left off about a month or two ago with me having narrowed down your list of 120+ sub-$800 bike suggestions to my top five bikes.  You may remember that the goal of the 'game' was to spend a $800 bike credit that I have from work.  Yes, it's pretty awesome, and no, I can't really use it on anything else (except a gym membership, which I have plenty of, details in this post).  Shortly after hearing your final selections I narrowed it down to my winner: The Trek Belleville: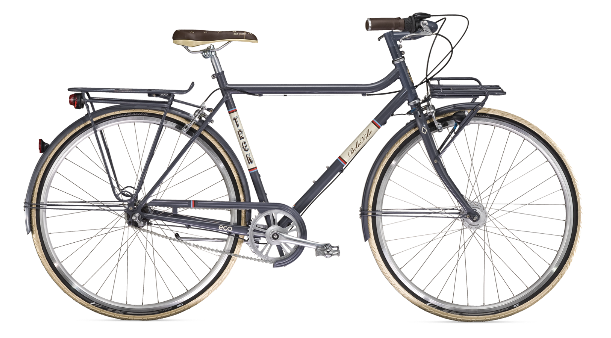 From there, I went ahead and rang up a few of the local bike shops that were listed on Trek's website as being places I could pickup the bike.  However, after the first few shops, I found that none of them had it in stock.  In fact, none of them could even order it from Trek – as Trek apparently stopped making them this year (something not noted on Trek's site).  Trek's warehouse still has some of the smaller circus bike versions (that's what I call the small 46cm frame size that The Girl uses), but nothing in the 58ish range that I'd need (I could make do with their 55 or 64 likely, since we're not talking super-important position details here for running errands).
Over the past month as I've travelled around the US, I've rang local bike shops trying to find anyone  that may have one in stock – one that I could pay for shipping back to DC.  At present though, I'm coming up empty at every shop.  Mostly because nobody seems to have ever stocked them (possibly why they weren't selling).  This is made more complex by the fact that plenty of shops have their online sites/systems setup to 'pretend' to have availability, but in reality, when you call – they've never had that bike in stock ever, let alone currently.
So here's where I'm looking to get a bit of your assistance: If you know of a local Trek dealer that and are able to find out if they have one in stock, that'd be awesome.  I just need to know where to look.  And with thousands of bike shops in the US, it's hard for me to call them all (well, I probably could, but that would take away from my limited cookie/cake/cupcake testing time).
For the first person that finds me one that I can get shipped to DC, I've got a bit of a 'gift' for you.  Fear not, I'm never one to be cheap in my gifts and giveaways.  Sound like a deal?  Good.
Just drop a note in the comments below if you know the location of: A new Trek Belleville – size 59 ideally or 55/64 if all else failed, preferably this years model, but I'm not super picky since I like the line – it could be a leftover from last year in the shop still.
Thanks again everyone, and have a great weekend!  Good luck to all those racing!