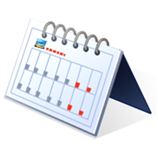 The Week in Review is a collection of both all the goodness I've written during the past week around the internet, as well as a small pile of links I found interesting – generally endurance sports related. I've often wondered what to do with all of the coolness that people write, and while I share a lot of it on Twitter, Facebook, and Google Plus, this is a better forum for sending it on to y'all. Most times these different streams don't overlap, so be on the lookout at all these places for good stuff!
So with that, let's get into the action!
DCRainmaker.com posts this past week:
Here's all the goodness that ended up on the main page of DCRainmaker.com this week:
Sunday: Week in Review–May 13th, 2012
Monday: A weekend in Paris- Chocolates, Cycling and Running
Thursday: SRAM RED 2012 Quarq Power Meter Review
Friday: The $800 Bike Part III- Looking for your assistance trying to bike the bike…somewhere, anywhere
Stuff that I found interesting around the interwebs:
Here's a not-so-small smattering of all the random things that I stumbled on while doing my civic duty to find the end of the Internet:
1) Free National Park Access to Active Duty Military Members: This is totally cool.  Starting soon, Active Duty military folks will get free National Parks access via a free Annual Pass. (Thanks Erik for sending me a note on this)
2) San Diego ITU Olympic Qualification Races on Universal TV this weekend: Starting on Sunday will be a replay of last weekends Men's race, with the Women on Monday.  Set your DVR's (careful to note the whacky midnight times)! (Thanks Coach for the heads up!)
Re-air times for the broadcasts include (all times Eastern):
* Women: May 20, 1 a.m.; May 31, 11 a.m.; June 19, 4 p.m.
* Men: May 21, 12:30 a.m.; June 1, 11 a.m.; June 20, 4 p.m.
3) Revolights will be part of Wired Live expo in DC: Albeit not till November November, this is cool.  Hopefully though, the pair of Revolights I ordered will have long since arrived.  If not…well…I guess it'll be just like every other Kickstarter project (perpetually delayed).
4) Traffic through the eyes of a European Bike Messenger: When I first started watching this video, I didn't exactly expect to sit though as much of it as I did.  Interesting stuff.
5) GPS Robots Released by the hundred into California river: I've got one question: Is it finders keepers?  Off the wall stuff, and a pretty interesting research project.
6) Two Alcatraz Triathlons Cancelled: Thankfully, not the Escape from Alcatraz I'll be doing in three weeks.  But these cancellations certainly sound a bit sketchy behind the scenes…smells like some political turf wars influencing dates/events.
7) WTC Sells Lava Magazine: I think this is a good thing, that will ultimately give Lava more publishing freedom, both in the events it covers – and how they cover them.
Sports Technology Software/Firmware Updates This Week:
I've been trying something new where I quickly highlight some of the new firmware, app, software and website updates that I see go out, each week. If you're a sports technology company and release an update – shoot me a quick note (just one liners) and I'll make mention of it here. Sound good?
FitBit Releases iPhone and Android apps for Germany, Switzerland, Austria, France and Spain.  Go forth and enjoy!

4iiii's lowers price of heads-up display system to $149: Not really an update per se, but probably worth noting.  Here's my previous review of them.
With that – hope everyone had a great weekend! Thanks for reading!