It used to be that I'd always be searching for that darn ANT+ stick to download workouts from my Garmin Forerunner.  If I used a desktop computer, it would probably live a peaceful monogamous relationship with my desktop, un-phased by the wilds of the laptop world.
But since my life seems to revolve around not only my laptop, but also travelling from country to country – it was always easy to either leave behind, or be unable to find when I needed it.  And of course, even when I did know it was in my bag – it still played hide and seek in my bags crevices better than Dick Cheney at an undisclosed location.
Until one day I realized the solution to my problem: Make the stick bigger.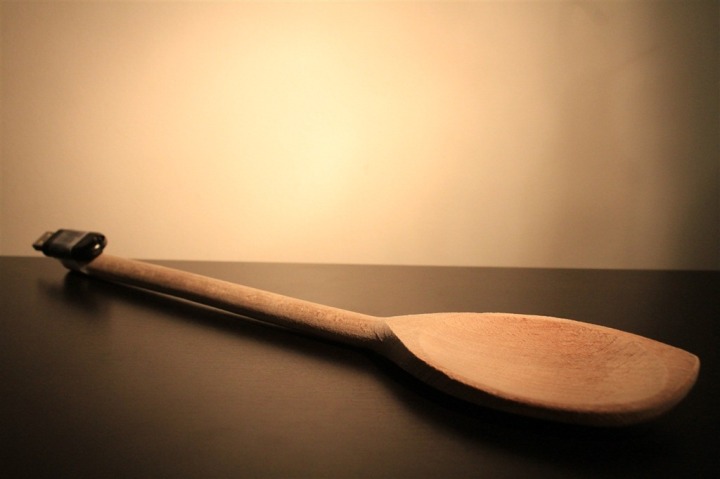 No…no…no! Wrong image!
Not tape a stupid wooden spoon taped to it like some places do to the bathroom key, but instead, make it part of a bigger item.  More specifically – a more important item.
For me, there are fewer items more important in my day to day work life than my access cards.  And almost all of us have them – those little credit card sized door and elevator badges that enable us to get into the buildings we work in.  And often, more than one.  In many places these are required to be worn on your person, either on a lanyard or a badge clip.  And thus…my solution: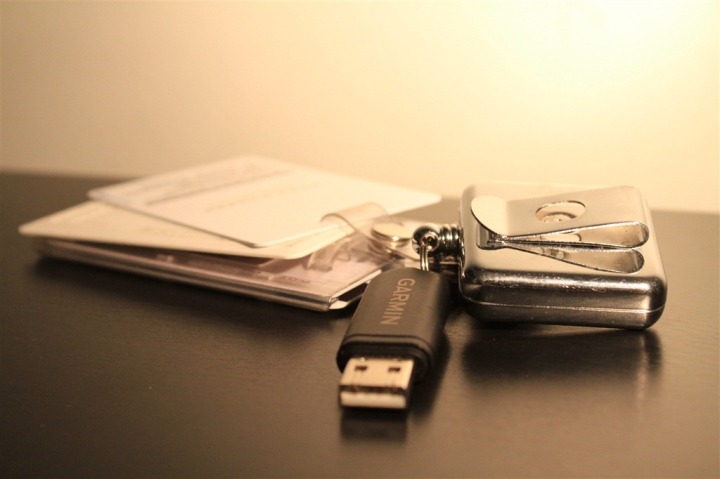 Now, I always know where my ANT+ stick is – simply because I virtually always know where my badge is.  And best of all – it's abundantly clear which ANT+ stick is mine…and which one is The Girl's.  Thus avoiding any more incidents like in the past.
Have a great weekend all!  And to those running the NYC Marathon or competing in Ironman Florida – good luck!