Sometimes I end up with smaller things that don't quite make it into my larger giveaways.  Sometimes those are items that I've bought, and sometimes they are 'unique' items that others have offered up.
This time, I'm going to combine the two…just for fun.
Back at the ANT+ Symposium the founder of Brim Brothers offered me a limited edition jersey revolving around the Brim Brothers Zone cleat-based power meter.  It's the jersey they give to their test team folks.  You remember me talking about it here.  It was for me, but I explained that in general I usually pass on items to you all instead.  So he agreed that was understandable and was good with me giving it away to you instead.  Thus, a limited edition jersey for you.  Apparently there were less of these made than honest politicians.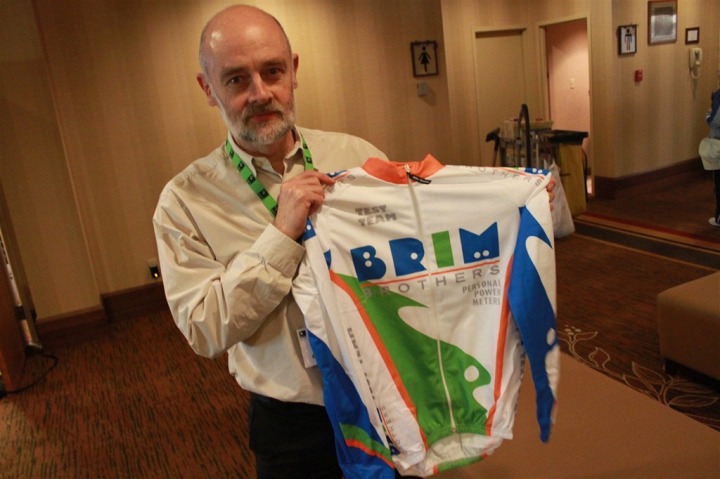 (It says test team, and yours will be brand new in a not-so-fancy plastic bag, and in your size)
But, just because I'm known for kicking it up a notch – I figured that if you're going to be out riding, you should probably have a way to record that ride.  And since you'll be riding with a power-meter companies jersey, you should probably have a bike computer that's compatible with such a device.  And soon, the Garmin Edge 500 will be happily compatible with the Brim Brothers Zone – displaying Left/Right power as well as all the usual power goodness.
So because it's Friday, and because it's not Friday the 13th (that was yesterday, Thursday the 13th)…I'm going to give away the jersey, and toss in a brand new Edge 500 with a heart rate strap as well.  Just for fun.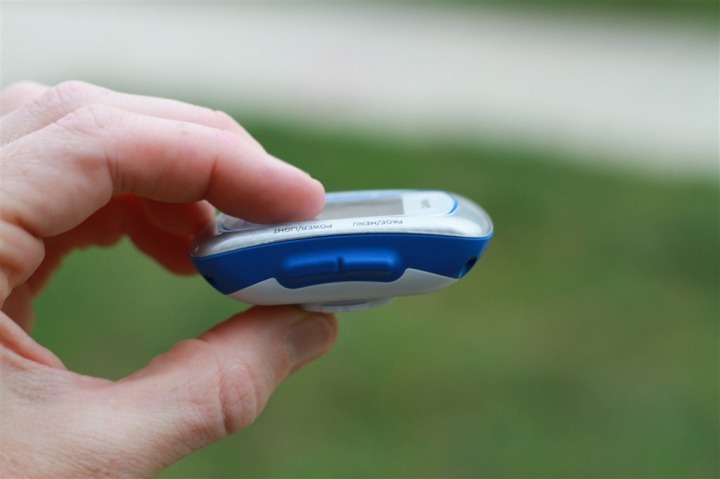 Oh, and I'll even include a DC Rainmaker sticker. Again, just cause I can.
But, because I want to reward all of you who just read day to day, I'm not including in the title that there's an Edge 500 in here…nor will I tweet that there's one.  And, the contest will only run till the end of Sunday, midnight eastern time (11:59PM Sunday the 16th).
Sound good?
If so – just drop a note below.  I'll keep it simple.  Just tell me your last cycling workout (be it during training or racing).  How long, how far, how many squirrels you hit, etc… Winner will be chosen at random.  Goodness will be sent anywhere in the world.  From Arkansas to Zimbabwe.
Have a great weekend all!