A little over a week from now the cycling world will converge on Las Vegas for the biggest show in the industry: Interbike.  While EuroBike has been hammering away at it for the last few days across the pond, the sheer number of vendors at Interbike puts it in an entirely different category.
And just like last year – I'll be there to cover it all!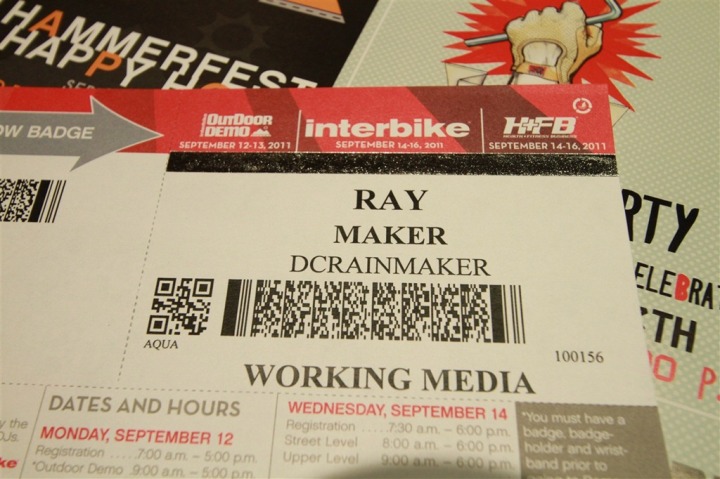 The last few weeks have been a steady stream of new products arriving on my doorstep, some related to Interbike and a bunch of other stuff just crashing the party.
Like last year I'll be going for the inside scoop from those companies that are on the cutting edge of sports technology…or simply just randomly interesting to me.  It's funny, over the past few months I've been getting all the typical media press releases from all assortment of products planned for Interbike – from organic-natural-made-from-aged-soybeans-and-mushroom t-shirts to 'game changing' water bottles to used bike tire dog collars. It never really ceases me what people come up with…or rather what might might buy (all at a crazy premium of course).
But there's also a lot of cool stuff – some of which you've seen already, and some of which is still under wraps.  In both cases, I plan to get the skinny with up close interviews and photos on the information you actually want.  I've also got some timeslots lined up for some awesome hands on looks at products that you've been dying to see – out on the real road – all outside the normal show floor or official day demo channels.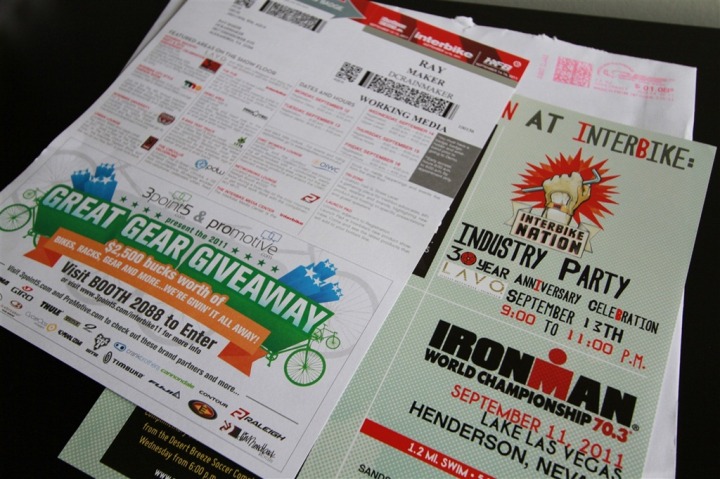 If however, you've got a company or product you want checked out – drop it in the comments below.  I've been compiling a list and checkin' it twice.  Time will definitely be at a premium, so I want to ensure I'm getting everything you want.
And if you're in the industry and haven't reached out yet – shoot me an e-mail and we can line up some time. I believe 4AM on Friday morning is still open. You supply Starbucks.
But you know what might be even cooler? Just two weeks later I'll be giving a keynote speech at the ANT+ Symposium again this year.  And I think in some ways the appointments lined up during that time period might be even sweeter. So cool.
With that, I need to go cleanup the gigantic pile of boxes that have amassed in my office upstairs from all the recent shipments.  While probably a kids box fort dream stash, I believe it's currently The Girl's nightmare.  And she'll be home in a few minutes…gotta go!
Have a great weekend everyone!