The last few weeks I've been heading out just as the sun sets to hit up the track and get in my speed work.  Why wait so late in the day though? Well I've been trying to get it as cool as possible – and since I'm not a morning person, waiting until the sun is no longer pounding is my best bet. Especially on the really humid days where the heat and humidity make me melt like the Evil Witch in The Wizard of Oz.
Since my 'A' running race is the Philadelphia Marathon in mid-November the temperatures are almost guaranteed to be cool – so I don't have to worry about the heat come race day.  The last two times I ran Philly it was lightly snowing at the beginning, which in my mind is just about perfect running weather (I'm most definitely not a hot weather running guy).  The challenge with getting in speed work at warmer times of the day is that it takes a pretty big toll from a recovery standpoint – and from a heart rate perspective during the workout.  The level of effort required for me to maintain the paces that I do for the speed work are much higher (8-10 BPM) during hotter times than just waiting a few hours.
But you know? I love the track at night.
Ironically, the high school where I run at (the one featured in 'Remember the Titans') doesn't actually have lights at their brand new state of the art track and football field.  There is some rather vocal folks in the community, and as a result – when the sun goes down – so does the light.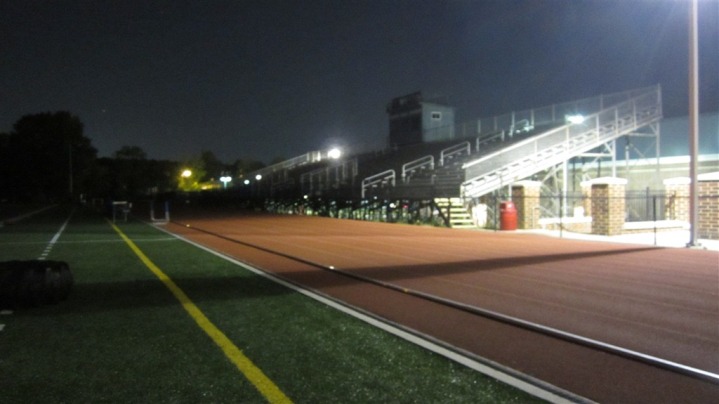 But at night the track is both peaceful and quiet.  You can simply focus on nailing your splits without any distractions.  There is precisely one area where ambient light from a nearby street light illuminates a small section of the track, everything else is simply too dark for my little point and shoot camera to take a picture.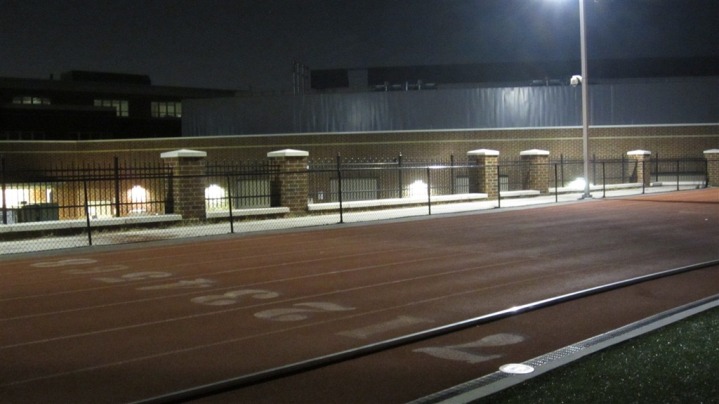 Of even greater to me though it that the last few weeks worth of Tuesday night track workouts have been going quite well.  Each week the pace remains the same – 1'21" per 400m – but the repetitions increases.  For example, last week was 12 reps, this week 14 reps.  After each one I've got 90 seconds of walk/jog recovery.
What's key is that I'm doing them with less effort each week – despite adding more reps.  Three weeks ago my max HR recorded towards the last half of the reps would be in the mid 180's. Last week I maxed out at 181.  And this week, the vast majority maxed out in the mid-upper 170's.  And perhaps more importantly – the paces are getting easier to execute on.
As with most track workouts – the goal isn't to drop dead after finishing a work interval section.  The goal is controlled but hard effort.  If you're collapsing after finishing each rep – you're likely doing them too hard.  And that's true of my Tuesday workout – I'm still feeling relatively good as I knock them out one after another.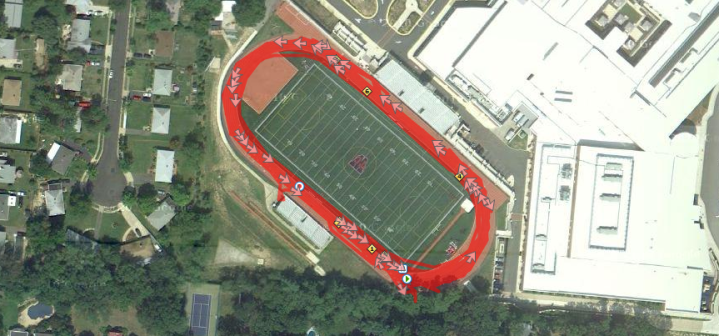 It becomes a bit of a system.  For me, I find that they go quickest when I start at one corner, run 400m (work), then walk 100m (rest) and start at that corner.  Thus each time I complete a 'rotation' around the track I've knocked out four. I don't have an explanation as to why this makes it better for me…but consider giving it a whirl next time you've got 400's.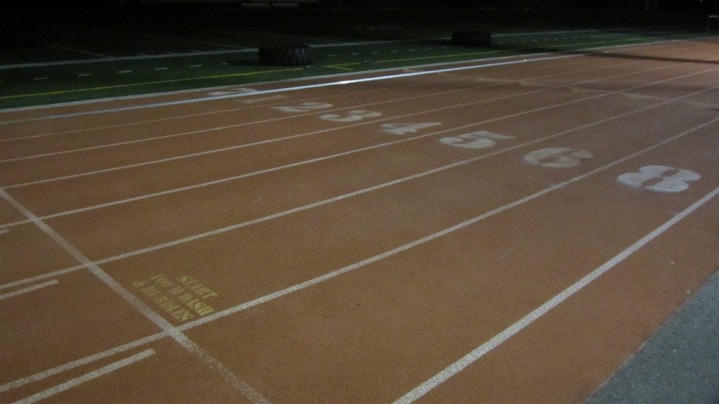 In order to keep them as even as possible, I like to try and hit each 100m section in 20 seconds (1/4th my overall time for the 400m) – which allows me exactly one second of spare time.  Ideally I like to see that when I cross the line at each 100m chunk the watch is changing from 19s to 20s.
Of course, this isn't my only faster paced workout each week.  Early Thursday/tomorrow morning (albeit violating my early morning run rule this week) I'll head out on the street in front of my house and do 1-mile repeats.  I've got a set and measured 1-mile stretch that's fairly flat.  And the street and I will become good friends given it's 8 by 1-Mile, plus a 2-mile warm-up. Just wait until that ends up at 16 by 1-mile…Eek!
Fun times ahead!