We bumbled our way across the US (and Canada) most of the day Saturday, eventually arriving in Calgary later that evening.  Normally this would have made for a relatively calm 90 minute drive up into the mountains, but due to the way the day's timing worked out – we had to end up running our long run after the flight.
Which meant 2hrs and 45m of running. Non.stop.running.
Let me rephrase that. Non.stop.running in the dark.
Without lights.
It's only the Rockies,  it's not like there are bears or cougars or lost circus tigers.  No worries.
Actually, the area we were in was mostly outside of the mountains (even though at 4,500ft) – so we actually didn't have to worry about the bears or cougars.  Though, lost circus tigers was certainly a consideration.
We ran around Cochrane, Alberta for what end up being close to 23 miles.  And it was absolutely beautiful.  Most of the route was along a (very cold) glacier fed river.  As you got right down near the water level you could literally feel the colder air coming off of it.  Like a moving valley of air conditioning.  While our run started in the light and warm (and at about 75-80*F), by time we finished, it was pitch black and rather cold (maybe 45-50*F).  It didn't take long to get cold.
Towards the end I was running loops around the neighborhood, mostly because it was were the light was.  But still beats the humid weather of DC any day.
Luckily one of the guys that lives in that area hooked us up with a place to run from (as well as pizza afterwards!).  So after the run we were able to change at his place before we continued on up into the mountains an hour away to Kananaskis.  Which is where we rode today on Sunday.
Since I'm up here for the ANT+ Symposium, the ANT+ guys were able to hook us both up with bikes.  Even better was that mine had a PowerTap for the rear wheel – a sweet surprise!  I simply added my Edge 800 and I was good to go.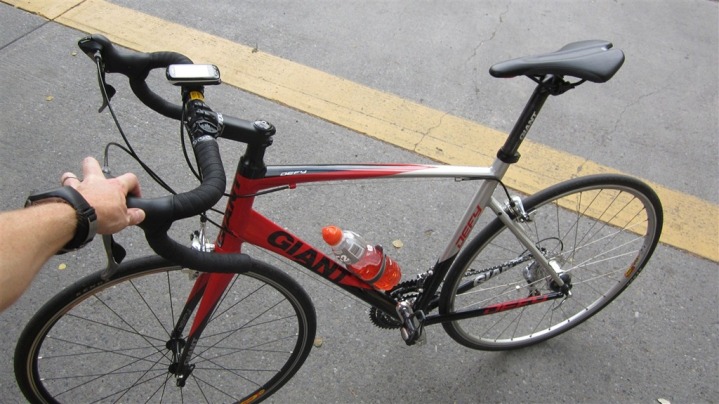 From there it was off for our ride.  With the weather again closing in on 80*F, you couldn't have asked for a better day.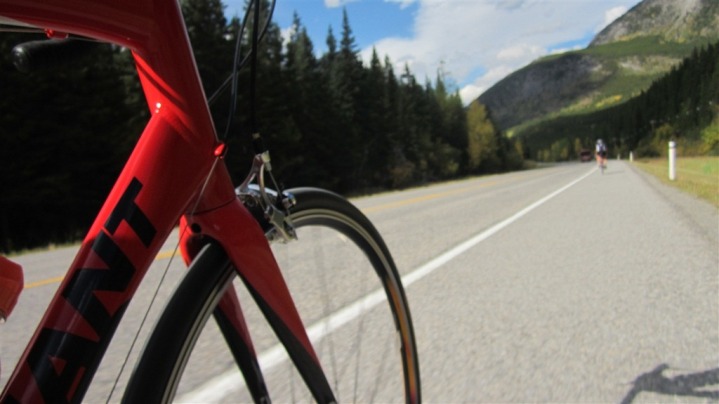 Here's just a handful of photos from our ride:
Note, aside from the signs for elk, there were also those for Rocky Mountain Sheep: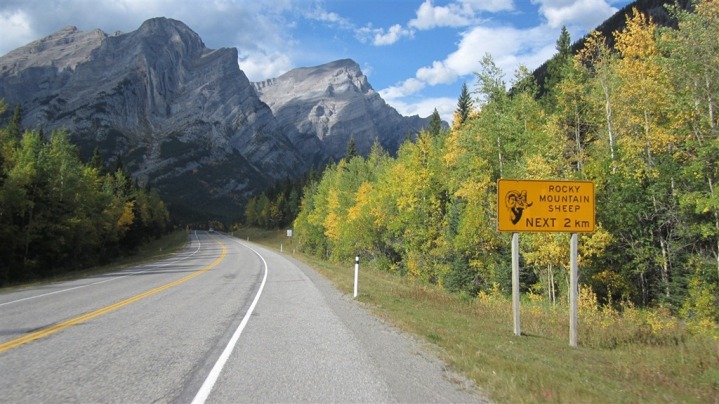 Given my bike didn't have any aerobars on it, I'd probably lose versus the sheep's horns.  Thus, I made certain to avoid them.
And somewhere off in these woods lives Yogi bear.  The signs just in front of our hotel say so in fact.  There are some areas closed off up against the hotel due to bear droppings, with some temporary signs noting a recent bear sighting.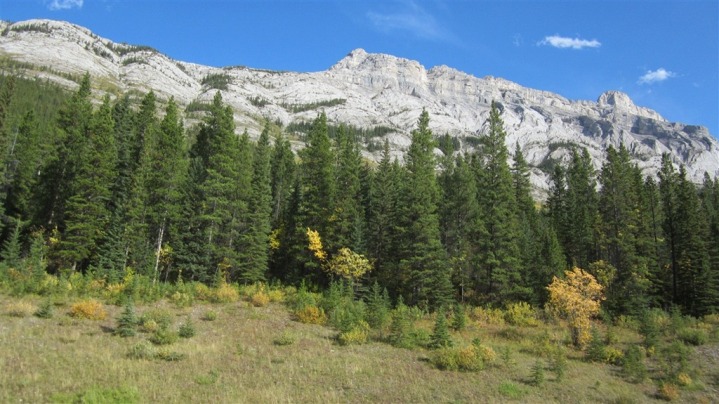 Hopefully, he won't make an appearance during any of my runs this week.  And if he does, I can only hope that I can outrun not him – but rather just my running companions.
With that, I've got a packed week, and the discussions already started this evening with really cool companies doing really cool things.  Some I can discuss…and some not so much.  More soon.
As always though, thanks for reading!