Many of you probably use the most common version of auto lap today for your runs and rides, with it automatically marking laps based on a predefined distance such as every mile or kilometer.  But if you're doing a course/route where you repeat the same point over and over again, there may actually a better option.  See Garmin devices can not only can create laps automatically by distance – but also by position.
What does by position mean? Well, in short it allows you to set a given location as the defined 'lap' point such that anytime you pass that point it'll trigger a lap marking.  It's just like normal Auto Lap where the unit does it without human intervention, you'll never touch a button.
So how do you use it? The menu's will vary slightly based on which Garmin you have, but the general process involves you specifying that you want Auto Lap enabled (in Settings), and that you then want to Auto Lap by position (in Auto Lap settings).
Over the past few weeks I've been doing some cycling at a nearby park that has a 1.25 mile loop.  If I were to configure a standard Auto Lap using distance, it might not trigger a lap at exactly the same point (or tree in my case) each time.  That's because depending on variations with my line each lap I might be at +/- .02-.03 miles.  But with auto lap by position, that's all ignored as once I hit that tree – it sets a lap. Well, not hit the tree per se, but rather the point near the tree.
To put this in perspective, you can see below in the photo where I've stopped on the road to configure the auto lap position.  This is the point that when I pass I want a lap created.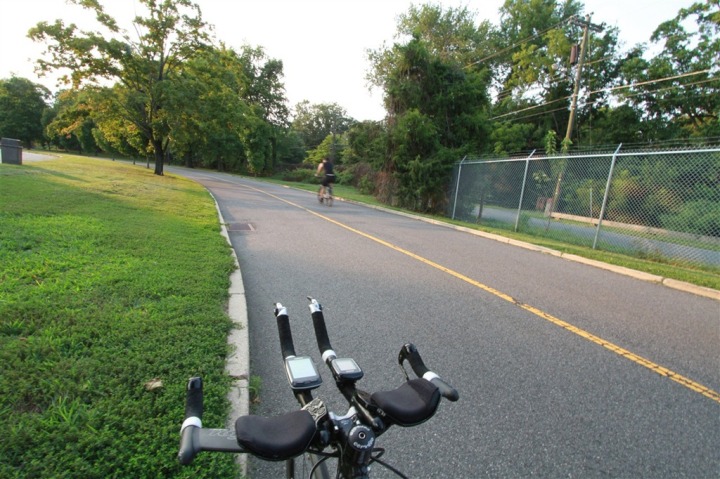 Then each time I pass this point from here on forward it'll automatically create a lap. You can see this below on the Edge 800 (left) where as I passed this point on the map it triggered a lap.  On the Edge 200 to the right (slightly harder to see because of my photography while riding), you can see the dark text along the bottom, indicating a lap was triggered. Both are within 1-second of each other for the lap time.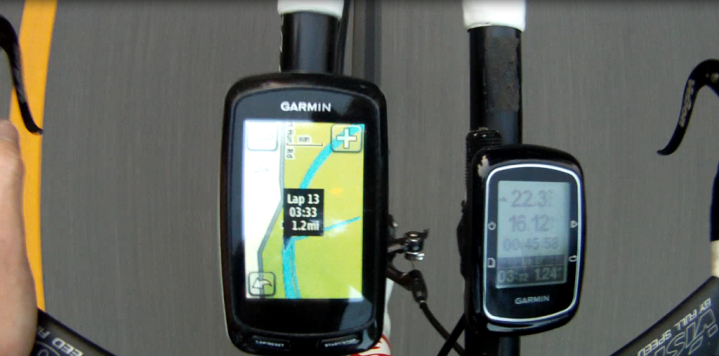 But, this is much easier to understand in a short video.  So I took a few clips during my 20+ laps that I did last Wednesday to show you want it looks like as you approach the lap point and then continue on.  It's cool to see both Edge units fire at the exact same second.  Here ya go!
Garmin Auto Lap by Position: Edge 200 and Edge 800
Neat stuff, huh?
So what's the best use for this? Well, typically routes that aren't an exact distance (such as 1.28 miles) – or loops you repeat often.  For me that'd be a cycling route like the one above where I'm doing a ton (or a crapton) of repeats and want to be able to compare each lap on the varied terrain course.  And in the case of cycling, it's even more ideal in that you don't have to manually hit the button each time. Which is perfect if your racing in a crit and may not want to remove your hands from the handlebar at that exact moment.
It can also be used on a running track as well, though the use there would mean that you'd be marking laps every 400 meters – whether you wanted to or not.  For me, I have enough variation on the track within my workouts that I don't use it there because it would be illogically breaking up my longer sets into 400m chunks that I don't always want.
Auto Lap by position can be configured on virtually all of the Garmin cycling and running units. Even the trusty old FR305 – check it out: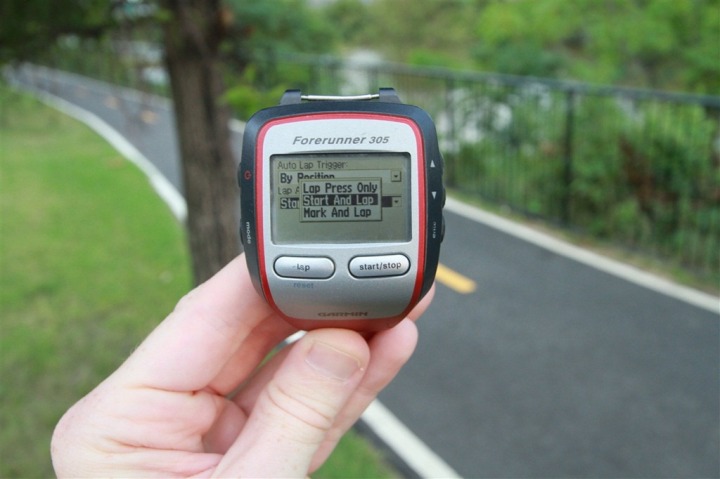 Just as well as the new FR610: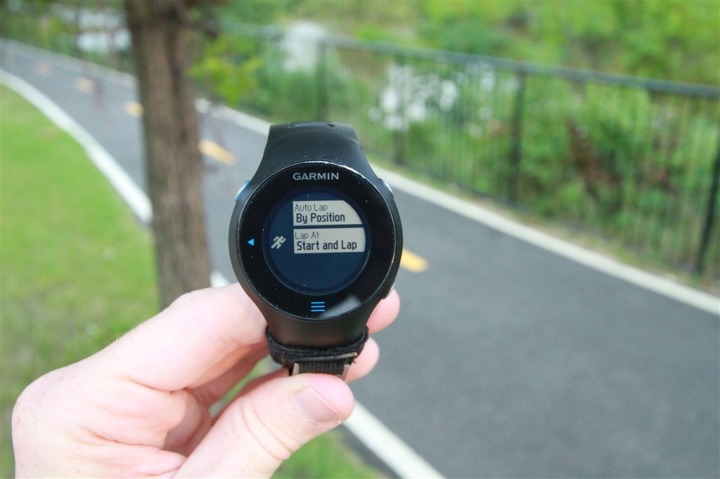 Of course the general goal here is to be able to view lap information afterwards online in a training log or program.  In the case of my cycling route, you can easily see how Garmin Connect provides information for each and every lap, under the 'Splits' view.  And virtually every other 3rd party training program will do the same.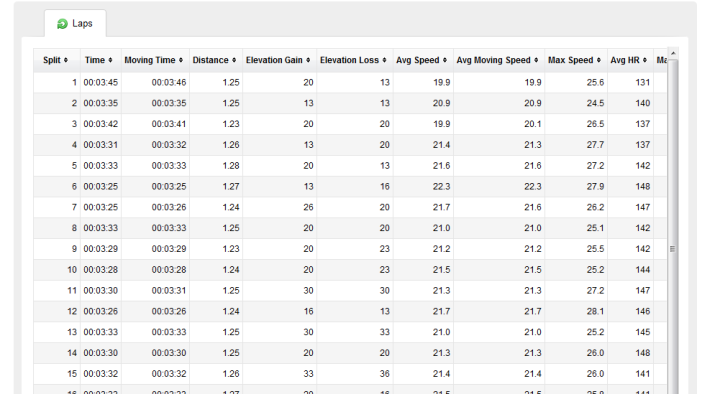 And of course the route map is still displayed as normal: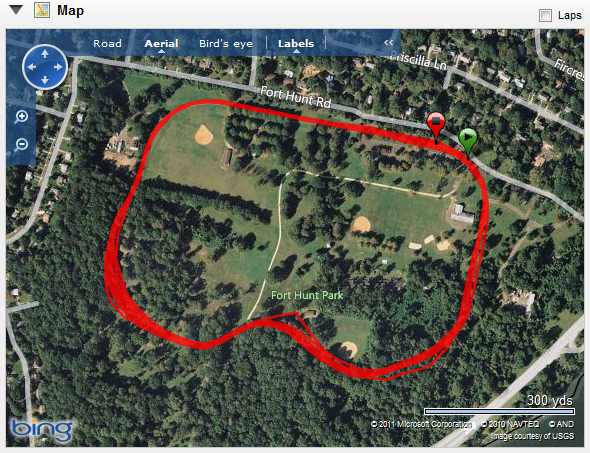 So go forth and Auto Lap your way via position through your next mindlessly repeating looped course.  Enjoy, and thanks for reading!