There are many things in the world where one usually sits firmly in either one camp or another.  For example, a few of life's great dividers:
Boxers or briefs
Hot dogs or hamburgers
Bow tie or straight tie
Coke or Pepsi
Mac or PC
Paper or Plastic
White bread or wheat bread
And for you folks hanging out around these parts, there's probably the most famous of all:
…Garmin or Polar
While the great majority of giveaways to date here have been Garmin focused, I'm going to venture over to the other side and giveaway a bit of Polar goodness…the brand new Polar RCX5: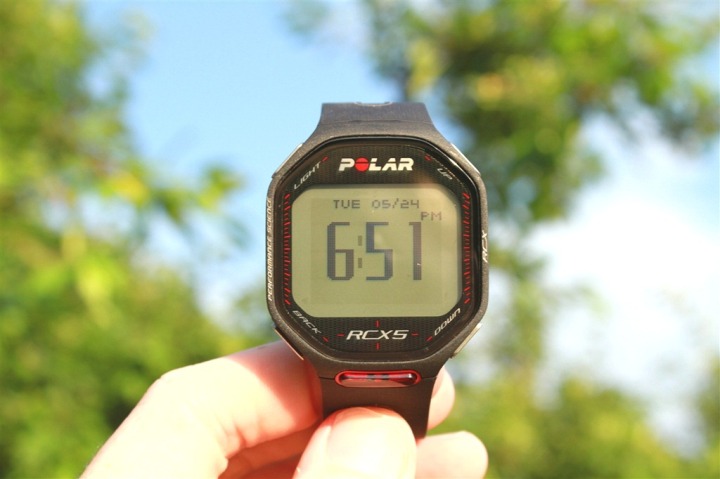 Late last week (after I had published my in depth review), Polar approached me about giving away a brand new RCX5 to y'all.  Initially they weren't sure what I'd say, simply because I always buy my own giveaway prizes (you did know that, right?). 
But, there's one caveat to my rule – which you may remember from the survey results back in March. I had asked whether or not you would be in favor of giveaways that were for hard to get items, in cases where the company supplied the item.  For example, the first time I did this was the Wahoo Fitness ANT+ enabled bike case, where I did a giveaway three weeks before the first units were available in the retail channel.  In the survey, you overwhelmingly wanted me to give these things away when possible.  By 'overwhelming' that would be 93.8% of you – or roughly twice the water temperature for the Boise 70.3 half-ironman I'm doing this weekend.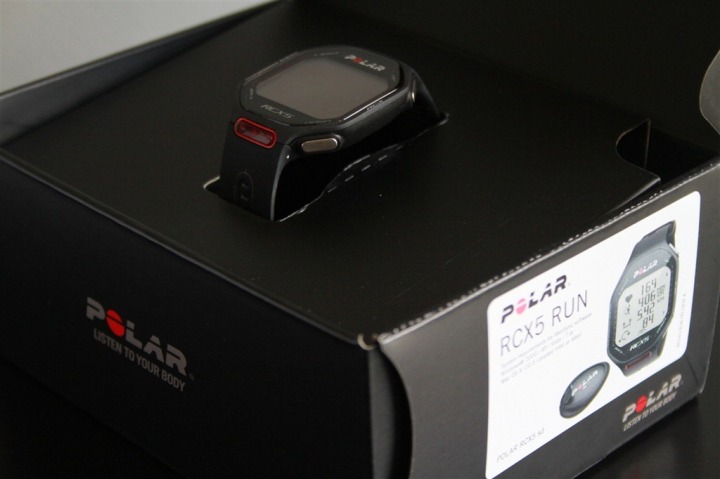 You'll be getting the above box – literally, that specific box sitting on my turtle tank stand– which contains the Polar RCX5, an s3+ stride/footpod sensor (for measuring distance), and the Polar Wearlink Hybrid heart rate strap.  That's the fancy strap that works with both the RCX5 as well as legacy workout equipment that can read HR.  No turtles are included, nor is the G5 GPS pod, in this giveaway.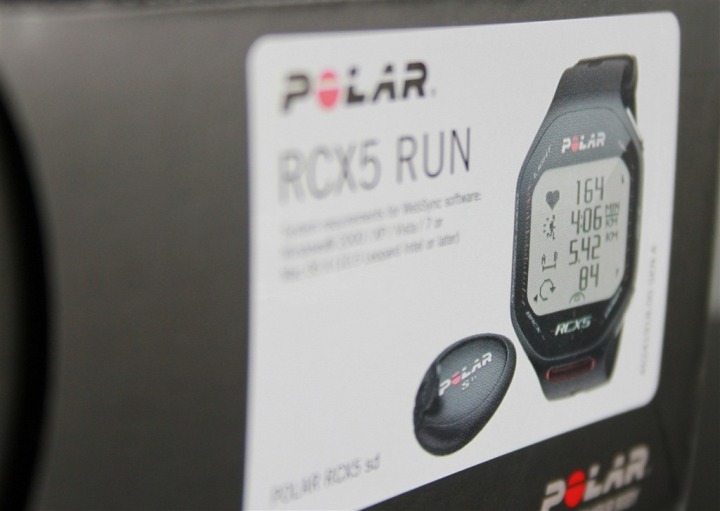 All you've gotta do down below is tell me the answer to one of the following questions (not all of them):
Boxers or briefs
Hot dogs or hamburgers
Bow tie or straight tie
Coke or Pepsi
Mac or PC
Paper or Plastic
White Bread or wheat bread
Simple enough, right?
The entry period will run until Thursday June 9th, 2011 at 11:59PM Eastern Time, at which point I'll close the entry period and randomly select a winner.  Like the all my giveaways there are no restrictions on where the goods go to – so no matter where in the world you are, I'll send to you.  The winner will get a brand new Polar RCX5 Run Package (with HR strap and footpod).  It'll be sent out Monday morning when I get back from Boise and you should have it a day or so later – or roughly 'a long time' ahead of everyone else waiting for their orders to get fulfilled.
(Note: If you're active duty military and deployed and are unable to complete the entry method above, simply shoot me an e-mail and I'll get ya entered in.  For those curious on how the giveaways work, here's the deets. Thanks all!)