For reasons unclear to me, this week has turned out to be the week of heart rate related devices plopping onto my doorstep.  So let's rundown a quick preview of stuff I'll be posting more in depth over the next few weeks, but I thought it would be interesting to briefly highlight it all.
The Resting Heart Rate (Pulse) and Oximeter Finger Device:
One of the metrics that I use to baseline how my body is feeling on the whole is resting heart rate.  Simply taking your resting heart rate metric every 3-4 months won't really help you, but if you track it daily or near daily you can actually get a really interesting understanding of when fatigue starts to set in.  By looking at my resting heart rate I can easily see the impact that travel is having, or if I'm sick.  I can also track recovery in general.  For example, when I'm feeling at the top of my game, my RHR is around 39-41.  When I've been on a rough travel streak, I'm closer to 50-52.  Today, I was 42.  Not bad.
Normally I take this in the morning when I first wake up (or…between snooze alarms), and the procedure is simply tossing on my HR strap and watch (just keep them bedside) and then measuring my resting heart rate.  Relatively straight forward.
The Girl however, she finds that whole process annoying – primarily due to the cold HR strap component.  So she came up with the idea of trying out this little device that she found on Amazon for roughly $20 (she was pretty excited about it).  It's just like the ones the doctor's use in their office…except probably not as expensive.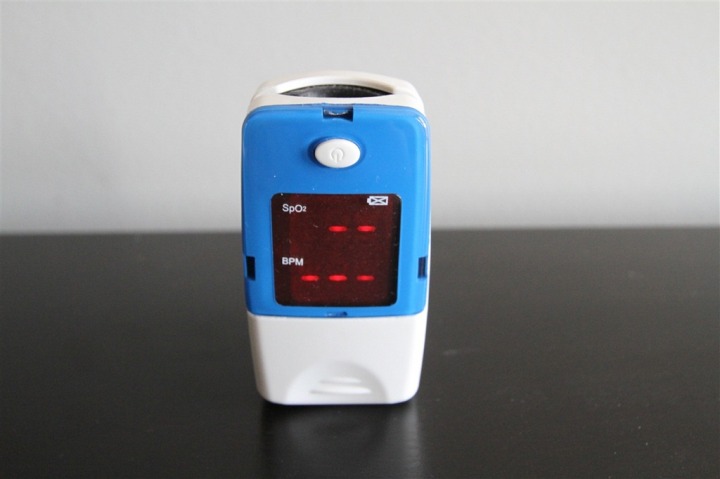 In short, you stick your finger in it, and a few seconds later it gives you your pulse, as well as some oxygen junk.  I don't use that second number…and I wouldn't know what to do with it if I did.  But the pulse part is interesting: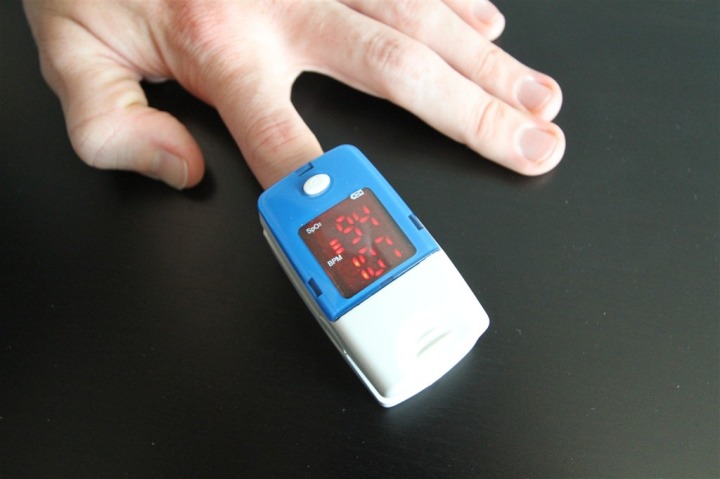 Look for a post – perhaps next week, perhaps the week after – comparing some of the different methods for gathering resting heart rate that we've found and how well they stack up.  As a side note, 2008 US Olympian Triathlete Hunter Kemper is one well known to track the living daylights out of heart rate…all day long.  Gotta dig up that article back a year or two on that…
The new CompuTrainer HR module:
As I mentioned last week, I chatted with the owner of CompuTrainer regarding issues with existing CompuTrainer devices and the HR system dropouts that seem to affect a fair number of folks.  As a result of that call he in turn sent out their new HR system component to try and fix those issues.  The component replaces your existing cable, but your keep your existing dongle attached to the end of it – so this is like swapping out the middleman.  Your HR strap remains the same.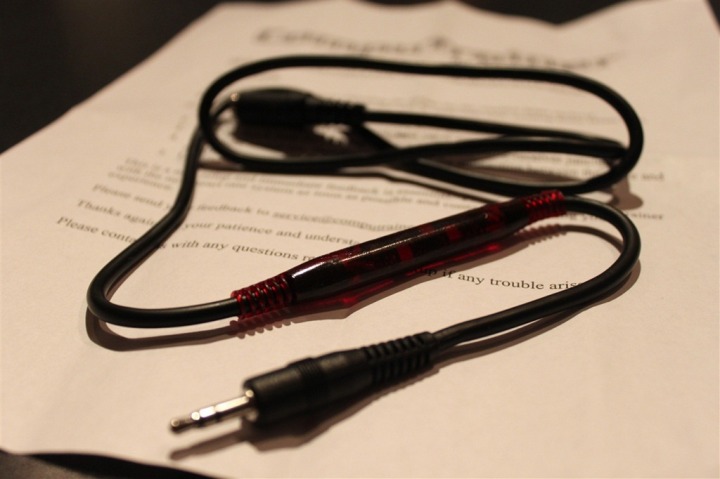 The new unit came out back in January and should eliminate all the wonky HR issues.  I'll be giving it a whirl starting Friday and seeing how it pans out.
The 60Beat RX Heart Rate Receiver for iPhone/iPad Devices
While I've reviewed other cell-phone based dongles in the past, the common trend amongst them has been ANT+ connectivity, such as the Wahoo ANT+ iPhone dongle.  However, this dongle is a wee bit different.  It basically covers anything not ANT+ (or not Suunto).  That includes: All Polar, Mio, Sportline, New Balance and anything else that happens to be 5 Hkz.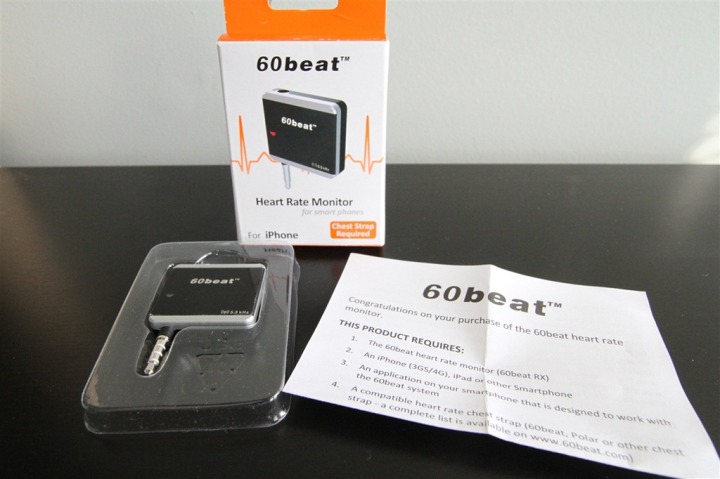 The aim for the 60Beat RX dongle is folks that already have a HR strap (Polar or otherwise) and want an inexpensive solution for getting HR onto their iPhone for under $40.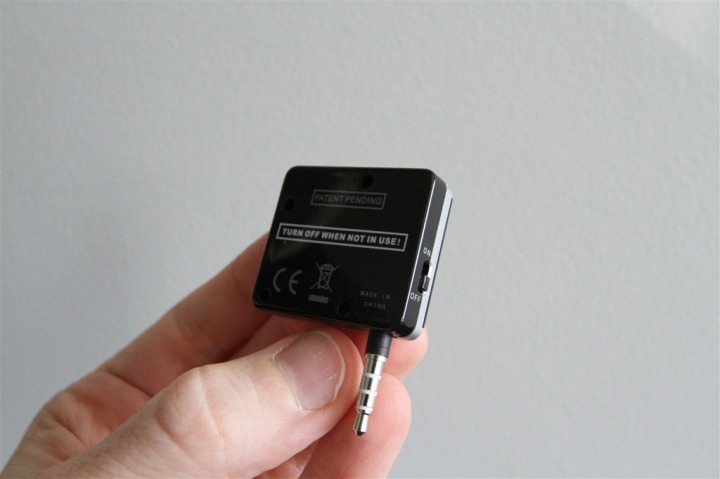 The other cool thing about this is that it uses the headphone jack as opposed to the Apple Connector.  This means that you can still use your Apple Connector for other items, such as charging or sending video to a larger screen.  Look for upcoming goodness as I test out how this will work with apps like EZ-Trainer as well as check out the functionality on other apps that support it.
A small surprise:
Oh…and then for something not at all for measuring heart rate…this little thing should keep you guessing for the next little bit.  Fear not, it'll be unlike anything else I've had around these parts.  What exactly is it?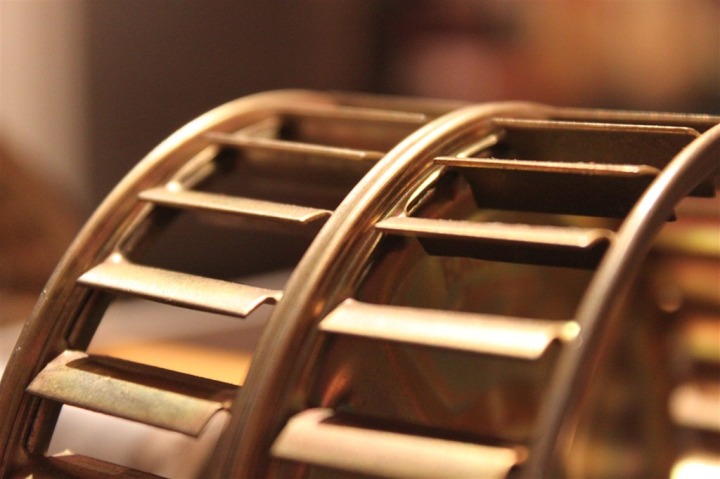 Have a great day all!