I can't say I was able to spend much time really seeing much of Bangkok during my short stay in Thailand.  While I was initially scheduled to be there some 5 days, in the end, I'd only end up staying about 40 hours due to having to divert to Vietnam instead.
And the vast majority of those hours were spent at the office, with all but the smallest remainder of them sleeping or eating.  With the exception of one very brief midnight run to the local night market to show to The Girl, I only saw the route between my hotel and place of work.
But The Girl…well, she was a busy little bee learning how to cook at a Thai cooking school.  Thus, instead of boring you with my trip details, I'm going to refer you to her post, which is far more interesting and full of photos and entertainment.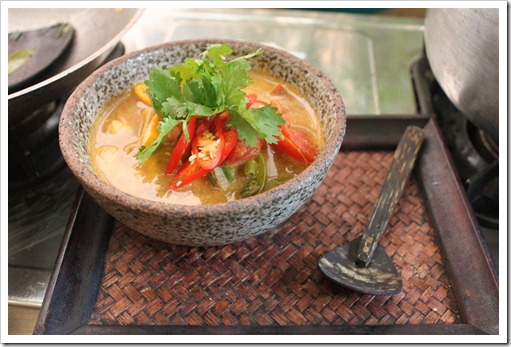 There ya go…wander away!  And Happy Turkey Day! While I'm not in the US this year for Thanksgiving, I'll be sure to find some creative way to celebrate it…plus, I got a fun surprise Guest Post for you tomorrow…you won't want to miss it!